Questions That Must Be Answered in Super Bowl XLVII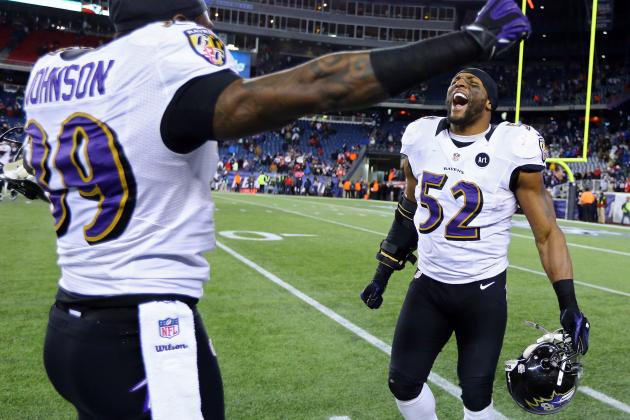 Al Bello/Getty Images

Last year, the Giants and Patriots went into the Super Bowl with a number of different questions to be answered.
Is Eli Manning elite? Is Tom Brady the best quarterback of all time? Just how good is the Giants pass rush?
This season, the names are different but the stakes are equally high. As with any other big game, a number of questions must be answered and we aim to pose them here.
Begin Slideshow

»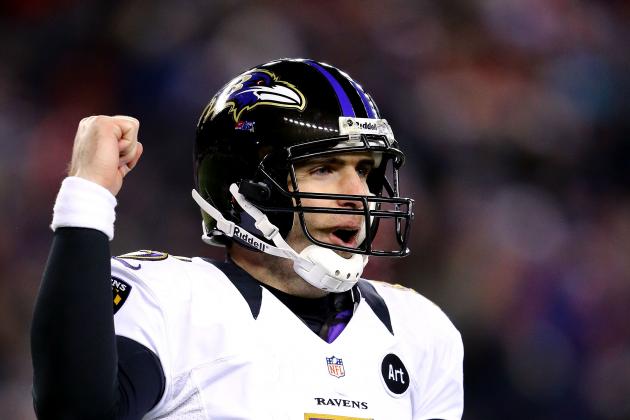 Al Bello/Getty Images

Joe Flacco has beaten Peyton Manning and Tom Brady in back to back weeks, but now must face a stingy 49ers defense that is starting to hit its stride.
If Flacco wants to put his name in the conversation of elite quarterbacks, he'll have to beat Colin Kaepernick's squad and have a great game while doing it.
This isn't Ray Rice's game to win or lose. The end result offensively falls squarely on Flacco's shoulders.
Prediction: Yes, he is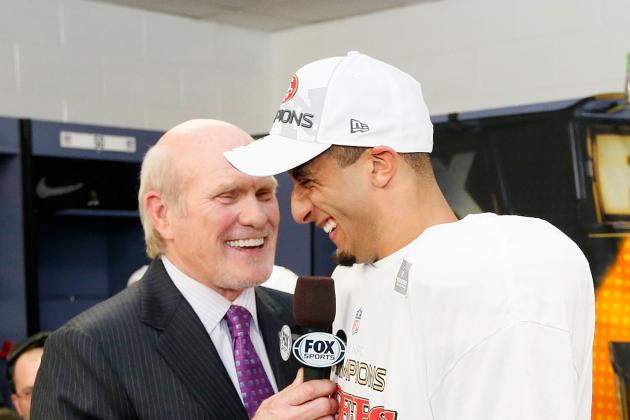 Kevin C. Cox/Getty Images

Colin Kaepernick started the season as a backup to one of the best statistical passers in the NFL, but he took over the team midseason and is now in the Super Bowl.
Typically, inexperienced quarterbacks get the jitters in big games like these, but Kaepernick's coolness has transcended convention and allowed him to perform well under pressure.
He hasn't, however, faced a defense like the Ravens' unit yet, so it's quite possible he finally comes down to Earth.
Prediction: He's human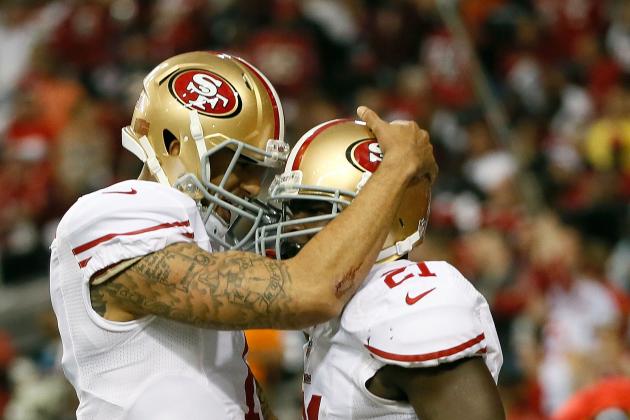 Kevin C. Cox/Getty Images

The option offense is a new fad in the NFL, but like all other fads, it has an expiration date as the Ravens have too many skilled and athletic linebackers to let Colin Kaepernick option his way to victory.
It'd be something of a revolution if an option team won the Super Bowl, but Ray Lewis' savvy team isn't as easy to fool as the mediocre units of the Packers and Falcons.
Kaepernick and Frank Gore will get theirs, but it eventually comes down to the fact that two weeks to prepare for an offensive style should help the Ravens defense dictate the 49ers' offensive play-calling.
Prediction: No, not yet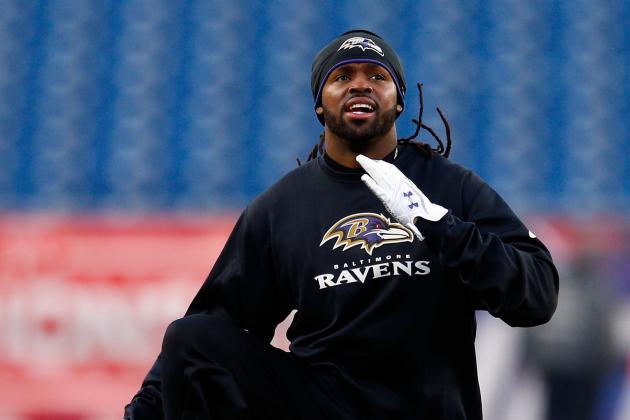 Jim Rogash/Getty Images

This last season, Torrey Smith has become one of the more solid receiving options in the league, but the Super Bowl will be a perfect chance for him to assert his dominance in front of a large amount of viewers.
Smith has legitimate speed, legitimate route-running skills and strong hands. He embarrassed Champ Bailey when the Ravens played Denver and Smith also put in a good effort against New England last week.
That said, the 49ers were beat over the top by the likes of James Jones and Greg Jennings (though Jennings dropped the pass), so Smith could take advantage here.
Prediction: He's here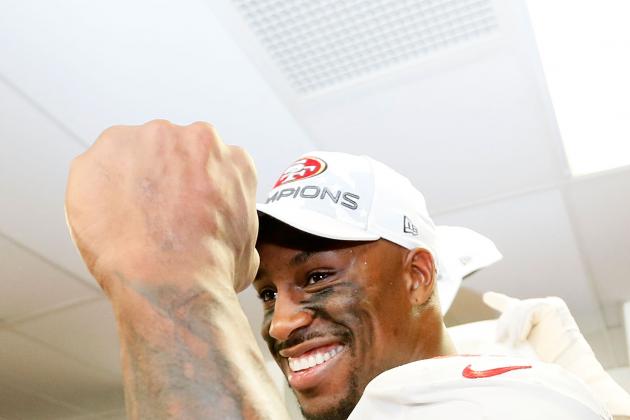 Kevin C. Cox/Getty Images

49ers tight end Vernon Davis has struggled to establish good chemistry with quarterback Colin Kaepernick, but the two were in sync against the Falcons and could continue to hook up in the championship game.
As good as the Ravens are at tackling and rushing the passer with their linebackers, none of their backers can succeed in pass coverage, especially against an athletic tight end like Davis.
Look for the pass catcher to be in the game plan for both teams, but he should be able to get his catches and make a difference.
Prediction: Roll all day long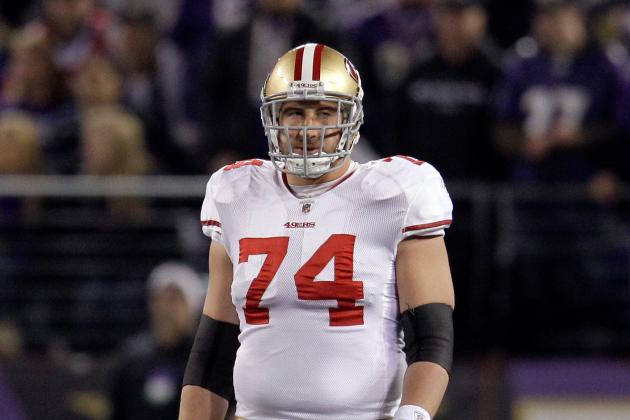 Rob Carr/Getty Images

The 49ers offensive line is truly the envy of the rest of the NFL, the perfect combination of homegrown talent and shrewd free-agent acquisitions that has led to the right combination of maulers up front.
This week, however, players like Haloti Ngata, Terrell Suggs and Paul Kruger will be doing their best to assert their dominance and win the battle up front.
That said, the 49ers are just too good up front and will neutralize any trench advantage the Ravens have.
Prediction: And they will for a long time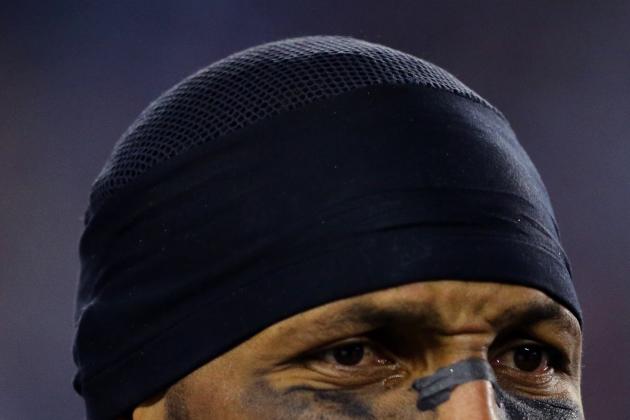 Al Bello/Getty Images

Ray Lewis built up a legacy like no other player in the history of the NFL during his career, but Super Bowl XLVII will be the last time we see Lewis and will be our most vivid memory.
If he comes out slow, sluggish and old-looking, he'll be remembered as a player who faded at the end, win or lose the game.
However, if he's firing on all cylinders and for 60 minutes, and he makes plays from sideline to sideline and delivers a few ferocious hits one last time, we'll remember him as a truly larger-than-life icon who deserved all the credit he got for changing the middle linebacker position.
Prediction: Don't bet against Ray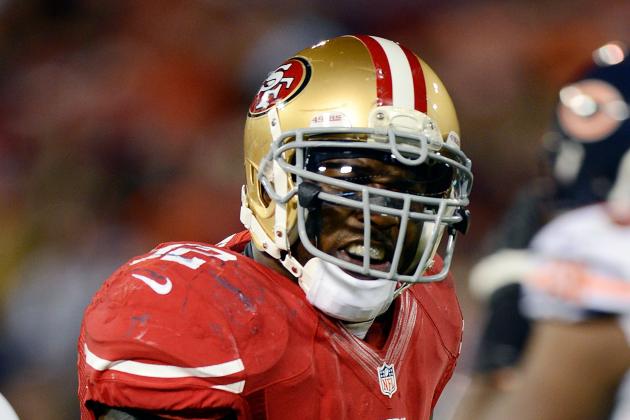 Thearon W. Henderson/Getty Images

This Super Bowl represents a passing of the torch and a changing of the guard in the NFL, with Ray Lewis officially bestowing the title of best middle linebacker in the game to 49ers Patrick Willis.
Willis can do just as much as Lewis could do in the latter's prime, so look for Willis to show the world why he is the next big thing.
The Ravens could try to establish the run early, so a few hits from Willis may open some eyes on a national level from a lot of fans who haven't had the privilege of watching the linebacker play live.
Prediction: He'll be laying the wood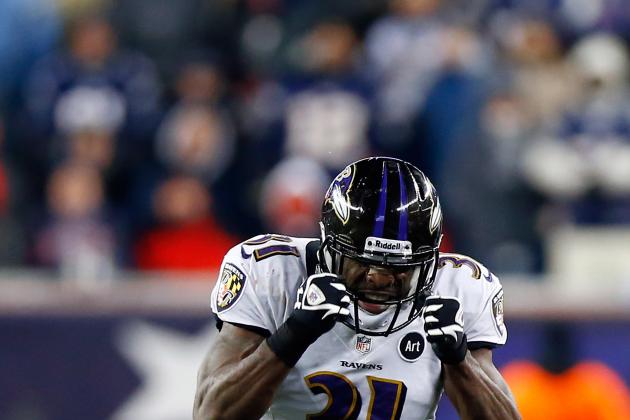 Jared Wickerham/Getty Images

With players like Ray Lewis, Terrell Suggs, Bernard Pollard and Ed Reed on the Ravens defense, their ferocity amplified by the situation, it's only a matter of time before Roger Goodell is consulting with himself as to whether or not a player in the purple and black deserves a fine.
Pollard was out headhunting last week, knocking Stevan Ridley out of the game and shaking up Wes Welker on a play soon thereafter.
After losing Mario Manningham to a torn ACL, the 49ers can't afford to have another key offensive player off the field.
Prediction: Watch out, Delanie Walker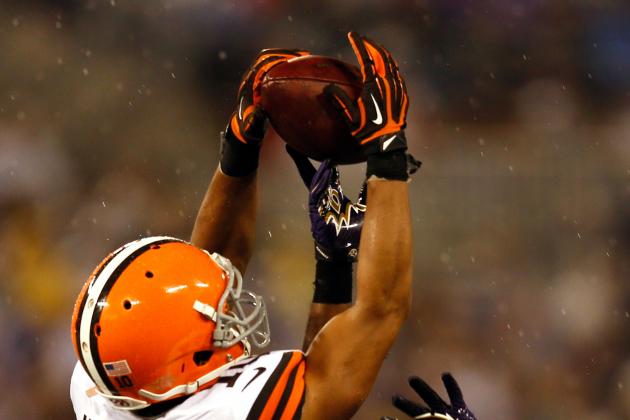 Rob Carr/Getty Images

Michael Crabtree is getting better and better as the year goes on and the Ravens have had a tough time containing No. 1 receivers without Lardarius Webb on the field.
Though the team has been able to get increased production from its linebackers, it's awfully difficult to shut down a No. 1 wideout without a No. 1 cornerback.
Just like Davis, Crabtree will get his, but it's tough to see the latter having a 100-yard game.
Prediction: A little bit, but not too much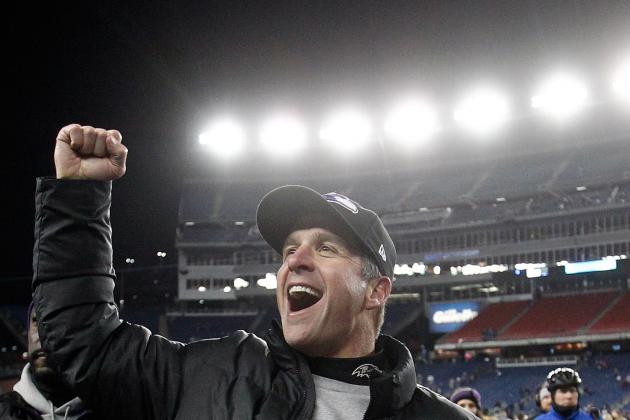 Jim Rogash/Getty Images

While this storyline has been played up extensively over the last few days, it's an interesting question to ponder: which Harbaugh is the better coach?
John and Jim have had identical seasons over the last two years, winning their respective divisions in both 2011 and 2012, getting to their conference championship game and getting to the Super Bowl this year.
The fact is that both teams have even rosters and it could come down to a play call here and there to determine this game.
Prediction: Older brother John still has his little brother's number
Please check out my blog Nachmany Football for NFL news and updates, then follow me on Twitter @EliNachmany.