Pelicans and the 10 Worst Nicknames in Pro Sports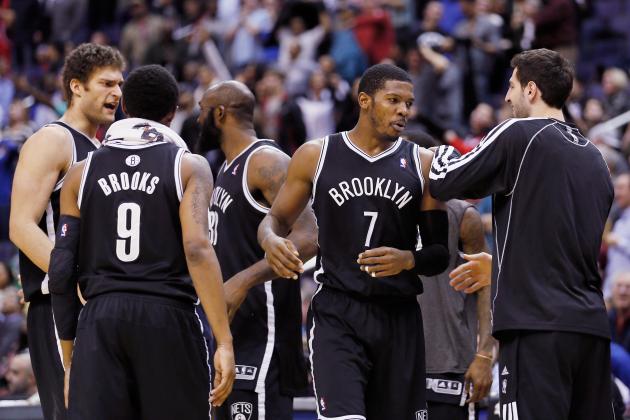 Rob Carr/Getty Images

Have you ever stopped to think about the nickname Nets?
Is there a football team called the field goal posts? A baseball team called the plates?
Nope.
In all fairness, the simplicity of the black and white rebrand that partial owner Jay-Z actually had a hand in turned out to be genius.
The Nets new identity is very unique, but it doesn't change the fact they have a really strange nickname.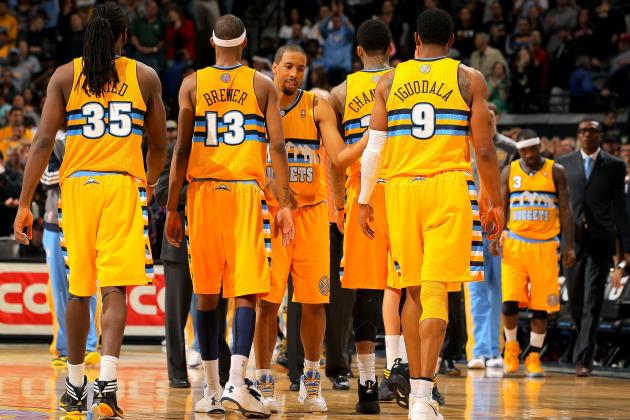 Doug Pensinger/Getty Images

Not only do the Nuggets have by far the craziest uniforms in the NBA, their nickname is in a league of its own.
While the moniker is supposed to represent gold-nuggets, any reader here would be lying to themselves if they didn't admit they've always thought of McDonald's when seeing the baby blue and gold on the court.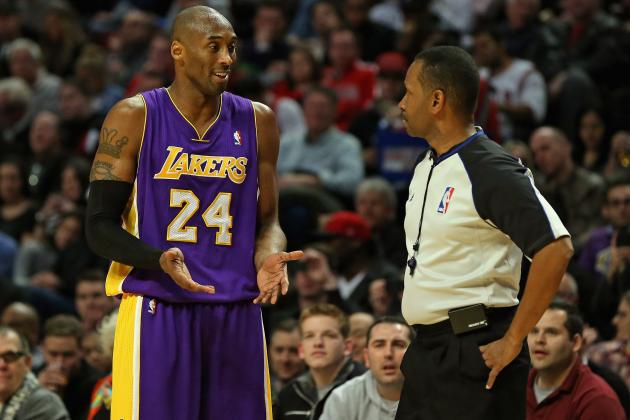 Jonathan Daniel/Getty Images

The Los Angeles Lakers will likely never change their name.
They probably should have when they moved from Minneapolis in 1959.
There are no lakes in Los Angeles. None.
Even funnier is the fact that their inner-city counterpart, the Clippers, are also named for a nautical theme. But, Clippers makes a bit more sense for an ocean-side metropolis.
Not to mention the fact both team's logos, aside from colors, are nearly identical.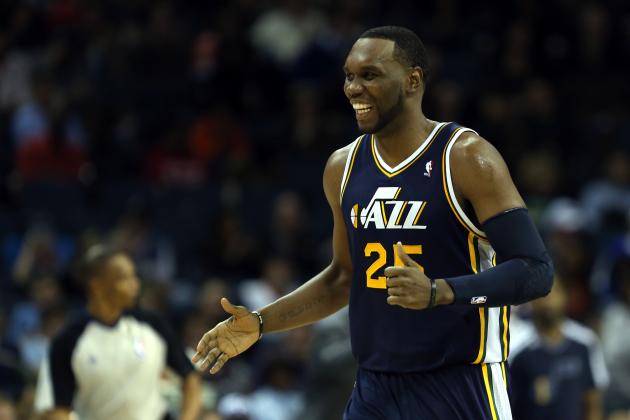 Streeter Lecka/Getty Images

Seriously, Utah?
The Jazz moved from New Orleans to Salt Lake City in 1979 and never bothered to change the blatantly disconnected nickname.
In 1996, they at least rebranded with cooler colors and logos that gave off a rocky mountain vibe. Then, in 2010, they switched back to older logos and a color scheme that is way too Mardi-Gras esque.
With the Hornets nickname likely going back to Charlotte, the Jazz should finish the fix by claiming the Bobcats nickname. Yes, in case you were wondering, there are plenty of bobcats in Utah.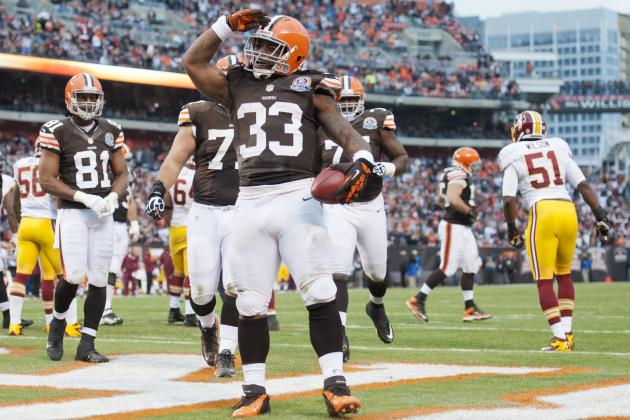 Jason Miller/Getty Images

The Cleveland Browns are actually named after former owner Paul Brown, who also started up their in-state rival Cincinnati Bengals.
In fact, the Bengals stadium is named Paul Brown Stadium.
Cleveland may never change its name, but that doesn't mean it isn't strange to literally be named after the creator of your franchise.
Also, the Browns have always struggled to brand themselves around the name. They've used everything from a generic football logo, to a bulldog, to an elf as the logo.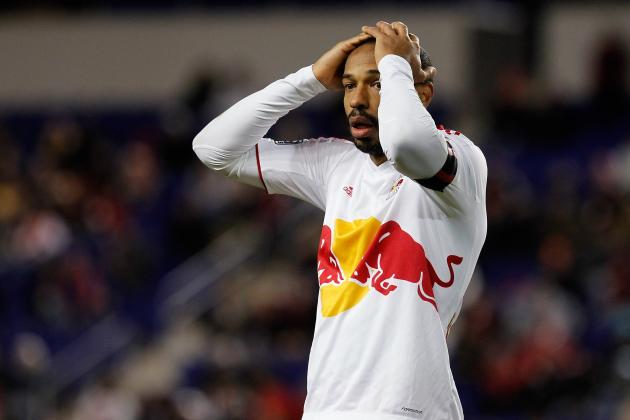 Mike Stobe/Getty Images

Major League Soccer's New York Red Bulls are the only major professional sports team in the U.S. that is literally named after its sponsor.
Yep. That's the Red Bull energy drink logo slapped on the front of the jersey.
Nothing could make a pro sports team look any cheaper.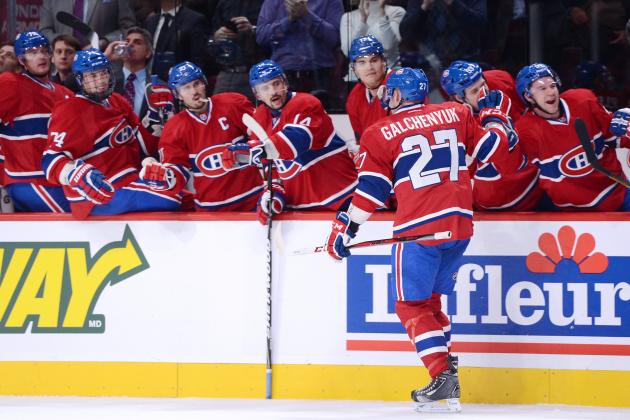 Richard Wolowicz/Getty Images

Here's an example of a team that went with a really pretentious nickname.
There are actually seven NHL teams in Canada, but only one of them went with the actual name Canadiens.
It might help that fans prefer to call them by the shorter nickname, Habs, which is short for "Les Habitants."
Which is French for the inhabitants. Okay, so either way it's pretentious.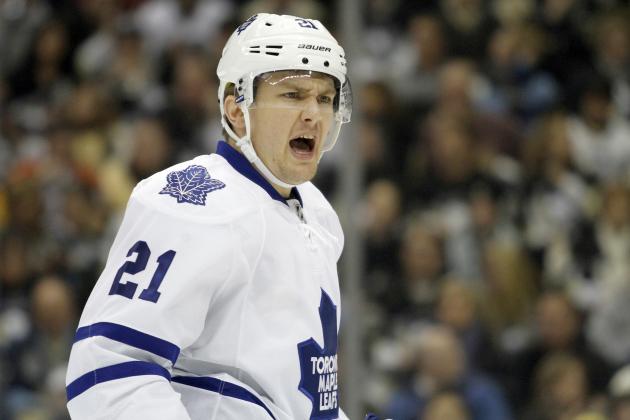 Justin K. Aller/Getty Images

Pretentious? No.
Hilarious? Yes.
The Toronto Maple Leafs own the strangest nickname of them all. Seriously. Say it ten times fast and then pretend you are okay with the idea of wearing that name on a shirt.
It doesn't help that they have the most generic and boring set of logos in the NHL, either.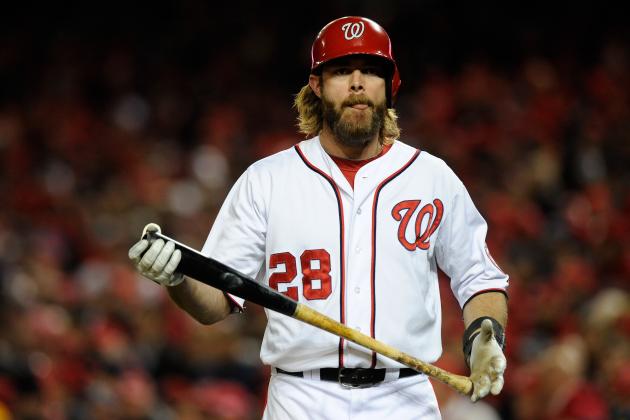 Patrick McDermott/Getty Images

Here's another example of a team running with a pretentious nickname.
When the Montreal Expos moved to Washington, many thought returning to the old nickname, Senators, would be solid, but instead they went with the Nationals.
We get it. You're in Washington, D.C. That doesn't change the fact Walgreen's will still be calling to ask for its logo back.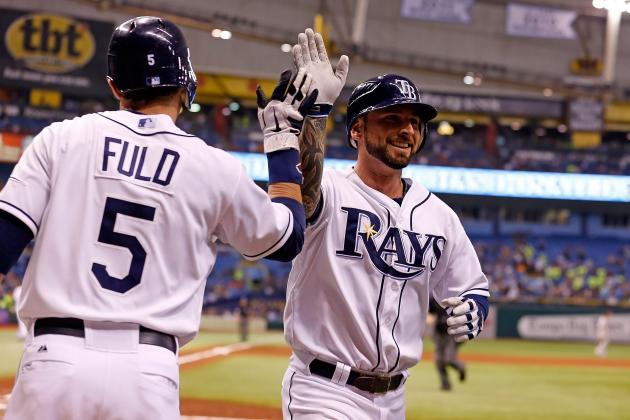 J. Meric/Getty Images

The Tampa Bay Rays used to be known as the Tampa Bay Devil Rays.
Then someone trying to be politically correct decided Devil was inappropriate, so they shortened the nickname.
Even though the Rays still have actual rays that swim in a pool, and the fact they rock the old Devil Rays logo on a sleeve patch, they still try to insist their new brand has more to do with actual sun rays, as seen in the newer logos.
Look. That's lame. And you play in an indoor stadium, so naming your team after a sun ray is ironically misleading.
Just switch it back.