5 Signs That Kevin Ollie Is the Right Fit for the UConn Huskies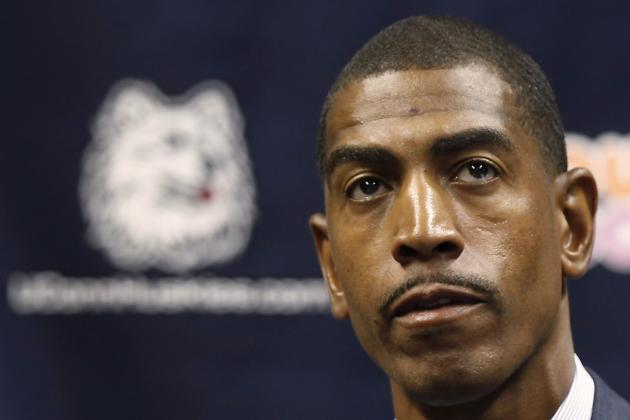 Winslow Townson/Getty Images
Kevin Ollie's fierce competitive spirit is exactly what the young Huskies need.
Kevin Ollie faced a slew of challenges to overcome when he accepted the job of the UConn Huskies men's basketball team.
He was following a legendary coach, saddled with NCAA sanctions, lost most of the star players from last year's team and saw several recruits decide to play elsewhere.
The team he inherited was young and undersized and had low expectations, something that's not normal in Storrs this time of year.
It's a difficult situation for even the most experienced of coaches, much less someone as relatively new to the profession as Ollie.
Thus far he's done a tremendous job of rebuilding a proud program that has fallen on hard times. The early returns have been positive, and these five factors prove that Ollie is the right man for the job.
Begin Slideshow

»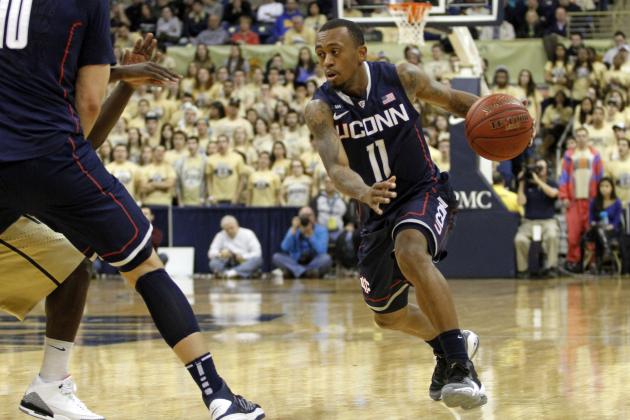 Justin K. Aller/Getty Images
UConn has a lot of room to grow.
The core of the UConn team that Ollie took over this year is pretty young. Ryan Boatright is a sophomore, as is DeAndre Daniels, and Omar Calhoun is a freshman.
In many ways, this is the perfect time for a new coach to install his system. The future of this team is not now, the Huskies are certainly talented but face a postseason ban for academics, and Ollie will be given the leeway to survive the growing pains certain to follow.
The young players have already made some significant progress and should continue to flourish in this system.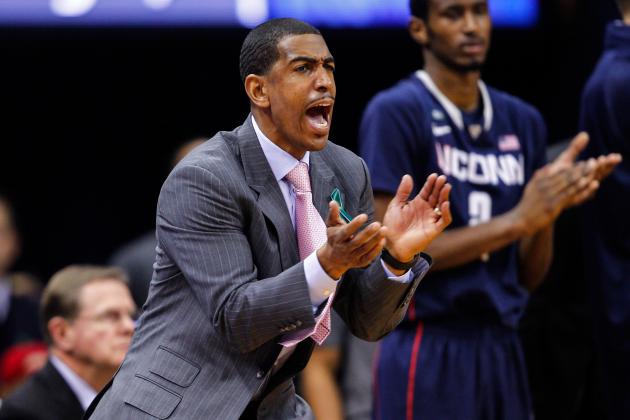 Michael Hickey/Getty Images
Ollie is passionate about the game and the University.
Kevin Ollie is a fierce competitor. It's what he's known for and something his team will do well to adopt.
Putting it another way, this is a guy who won't and hasn't settled for his team being just good. He wants them to be great and carry on the winning tradition of UConn basketball.
Wins will come and they're obviously the goal but Ollie knowns you cannot get complacent. Just look at his remarks after his team got an impressive road-win over Notre Dame earlier this month: (h/t Hartford Courant)
We have a little time to celebrate this, but after that we have to flush it in the toilet and go get the next one, get ready for Louisville.
And sums up the coach in a nutshell. Good win, you earned it, now go get the next one.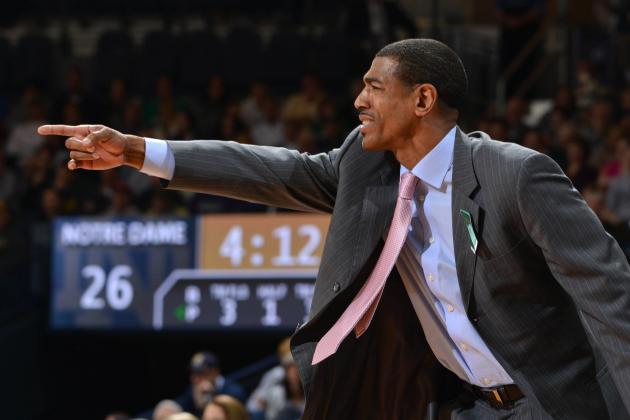 USA TODAY Sports
Ollie has had his team in every game.
The Huskies entered this season with unusually low expectations and no chance of competing for a Big East or national title.
With seemingly little to play for this could've been one of those seasons, especially with a young team, where the wheels came off the truck.
But under Kevin Ollie the Huskies have been competitive in every game and have scored some solid victories.
He has them playing for more than wins and losses, but for pride and the pride of the program.
They hold wins over then-No. 14 Michigan State, then-No. 17 Notre Dame on the road and were narrowly defeated by both NC State and New Mexico, two teams that sit within the Top 20 in the nation.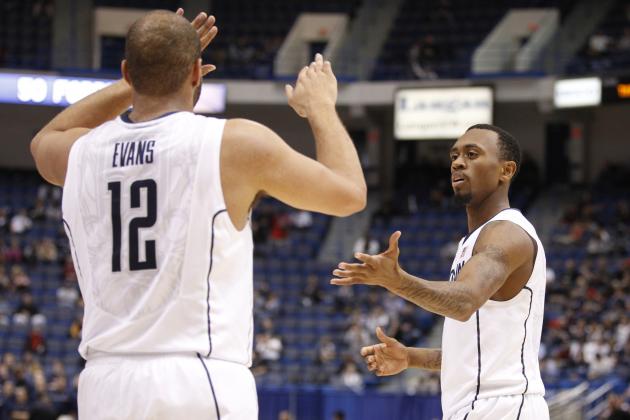 USA TODAY Sports
The Huskies have landed a big recruit in the early going.
Kevin Ollie has already shown an ability to land a highly sough after recruit with the signing of 6'11" big-man Amida Brimah out of Archbishop Carroll High School in Miami.
It was a big signing for the Huskies who are in need of big men, and in a class that doesn't feature many, this was a good catch.
Brimah is very raw, but he can run the floor well and plays hard on both sides of the ball. To grab a player like this out of Florida is a big score for both Ollie and UConn.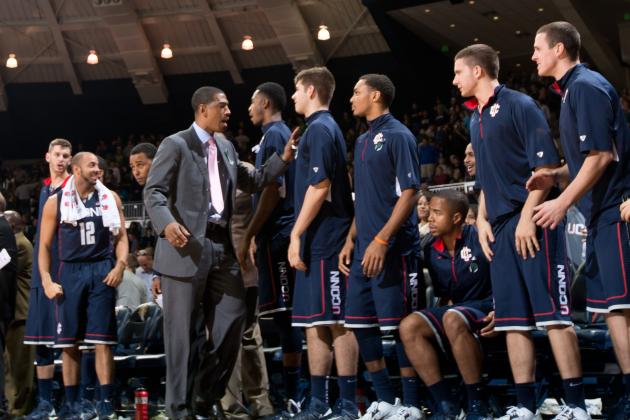 USA TODAY Sports
Ollie bleeds UConn blue.
Lots of coaches claim they've landed their dream job when they finally get a head-coaching position. But when Kevin Ollie says it, you know it's true.
Ollie's roots to UConn run deep. He played there for four years under Jim Calhoun and gets choked up every time he discusses his job. It's almost surreal for him that he's ended up at the helm of such a respected program.
That may not seem overly important to some, but it shows a true commitment to the program and an understanding of what it means to wear a jersey with "UConn" emblazoned across the front.
This is an intangible that he will communicate to his players and make sure they represent the program with pride on and off the court.