Indiana Survives Slow Start, Blows out Penn St.
Use your ← → (arrow) keys to browse more stories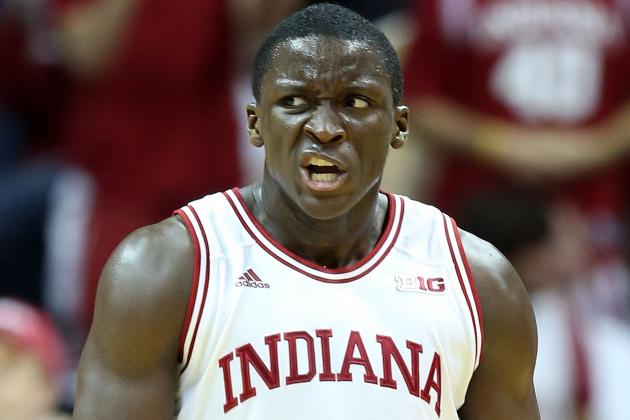 Andy Lyons/Getty Images

Victor Oladipo scored 19 points, and Yogi Ferrell added a season-high 15 to help No. 7 Indiana rout Penn State 72-49 on Wednesday night. The Hoosiers (17-2, 5-1 Big Ten) survived a sluggish shooting first half with strong defense and used a fast second-half start to reassert their dominance in this series that has included only two home losses for Indiana. Will Sheehey added 12 points for the Hoosiers, who matched a season-high by making 11 3s in a game...