Arsenal Destroys West Ham 5-1: 5 Impressions to Take Away
Clive Rose/Getty Images

Wednesday's rescheduled match against West Ham was about as one-sided as it gets.
In what was arguably its best performance of the season, Arsenal slaughtered West Ham 5-1, including four goals in 10 minutes to begin the second half.
The match was so bad for West Ham that the team had to play one man short after Daniel Potts was carried off the field thanks to an apparent neck injury. So, being down 5-1 and with the game already out of reach, the Hammers were forced to play another 12 minutes of injury time with only 10 men. Talk about adding insult to injury.
While the situation on the West Ham bench felt bleak, there was a huge relief of pressure on the Gunners' bench. This was a performance to remember.
Here are five things to take away and to consider after the game.
Begin Slideshow

»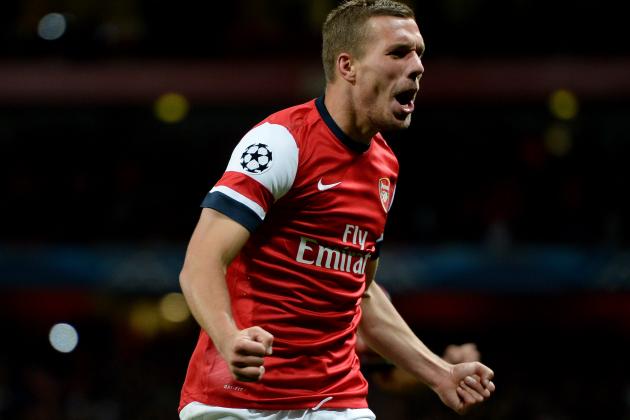 Mike Hewitt/Getty Images

Lukas Podolski had his best performance wearing the cannon during his young Arsenal career.
West Ham had no answer for the German. His energy was unmatched. Too bad, because he was wreaking havoc on the Hammer defense.
With a goal and three assists, everything Podolski did was threatening. Every pass, every driving run forward and every decision he made was the correct one.
He got off to an impressive start by scoring Arsenal's first goal. His effort from 25 yards out looked less like a typical goal attempt and more like a spiked volleyball. The ball acted much like a knuckleball, so Jussi Jaaskelainen could do nothing about it as it hit the bottom right corner of the net.
Maybe Podolski should sit out sick more often, then maybe he'll play like this on a more consistent basis. Just a thought.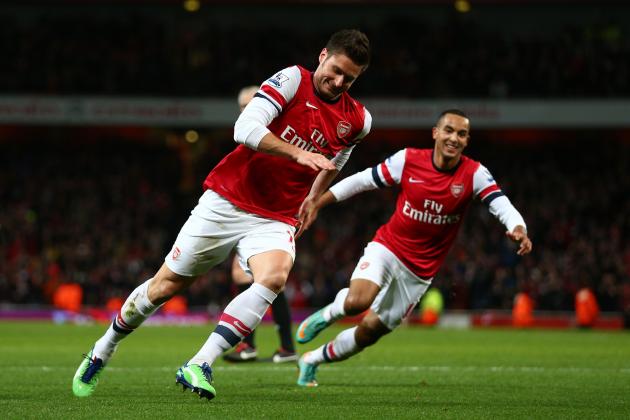 Clive Mason/Getty Images

Olivier Giroud's Arsenal career so far can be summed up as unlucky. There have been so many times this season when his shots were barely deflected,or barely saved, so that they just missed hitting the mark.
Not against West Ham, though.
Giroud scored a brace. His first goal came from a corner kick taken from Theo Walcott. The shot looked poor at first, but Giroud appeared out of nowhere, got plenty of mustard behind the ball, and forced it in the goal as it deflected off Jaaskelainen. It was a pleasant surprise to say the least.
His second was a nifty backflick into the net after Podolski supplied the cross into the front of the goal.
This was the kind of night when everything bounced not only Giroud's way, but Arsenal's way as well.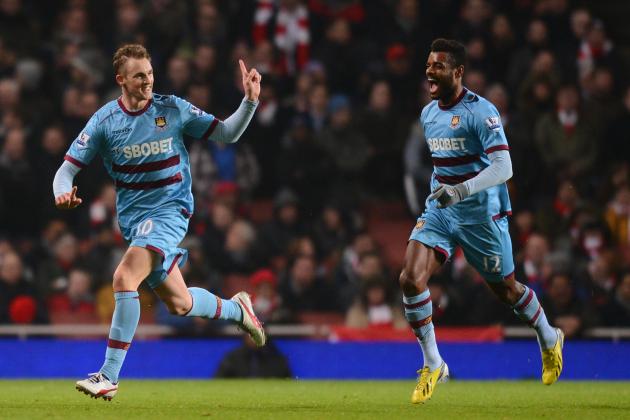 Mike Hewitt/Getty Images

Despite the happy ending, Arsenal once again fell behind early in the first half.
West Ham's Jack Collison opened up the night's scoring with a 20-yard effort in the 18th minute. Arsenal weakly cleared the ball and it fell to Collison. No one chased him down fast enough, so he ripped it into the right-hand corner of the net. It was his first goal since 2009.
Even though it was poor defending, credit must still be given to Collison. It was one helluva shot.
Fortunately for Arsenal though, the team did not wait until the second half to put in its best effort. The response was immediate, and that's what really matters.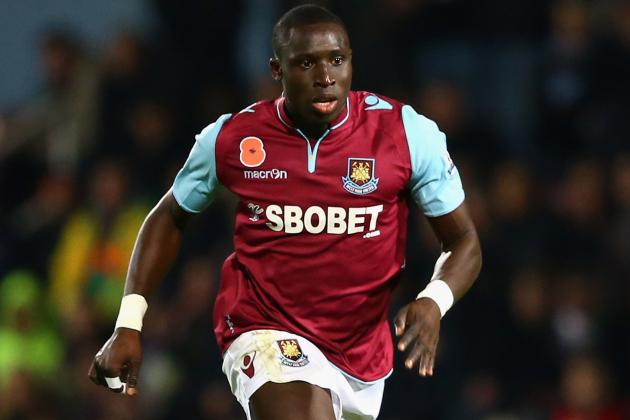 Matthew Lewis/Getty Images

Even though Mohamed Diame didn't start for West Ham, he still had an impressive appearance as a substitute.
The man rumored to be a target of Arsenal was strong in midfield. He never cheaply lost possession, and he drove the action forward for his team, even though the game was basically over by the time he came on. He's a big, physical presence on the pitch, and that is something lacking within the Gunner camp at the moment.
Who knows? Maybe the outcome would have been a bit different had he started the game.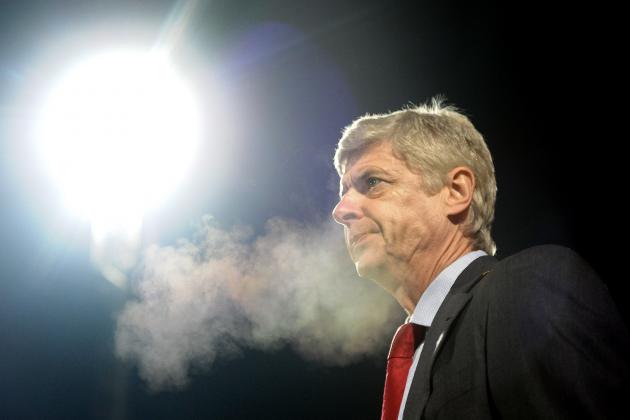 Laurence Griffiths/Getty Images

With the win, Arsenal now has 37 points, good for sixth place in the table. Everton is just one point ahead in fifth, and Tottenham is four points away in fourth.
That's it?
With all the negativity surrounding the Emirates this season, one would think Arsenal would be much farther back than that. There's still plenty of time for the Gunners to make up that ground with around four months to go in the season.
After all, Arsenal erased a bigger deficit last season to finish in third, one of the spots in the table that holds the same value as hardware to Arsene Wenger.