7 Takeaways from Wednesday Night's Dramatic NBA Action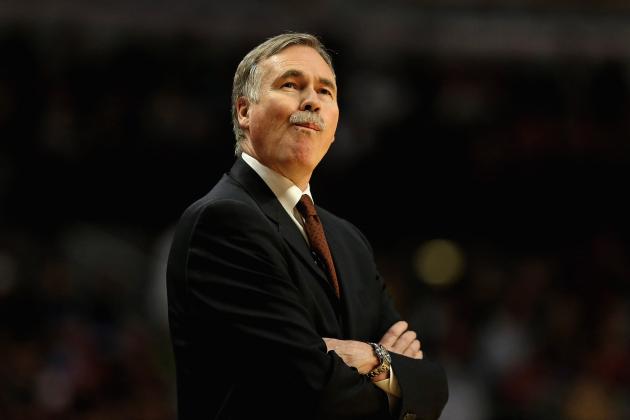 Jonathan Daniel/Getty Images

Can we go a day without Los Angeles Lakers drama? No, no we cannot.
After another loss, this time to the Memphis Grizzlies, Kobe Bryant confronted Dwight Howard (per an ESPN report). Amusingly, the easygoing Mike D'Antoni reportedly said, "I hope it is (a positive thing)."
There are many good slogans for this Laker season, but that's another one. We can whine and moan all the time about how we shouldn't focus on a bad team, but Los Angeles brings the drama.
For our entertainment purposes, even the negative is a "positive thing" in Laker Land. As they get increasingly less relevant in the grand scheme of playoff things, this team is too compelling for us to look away.
Begin Slideshow

»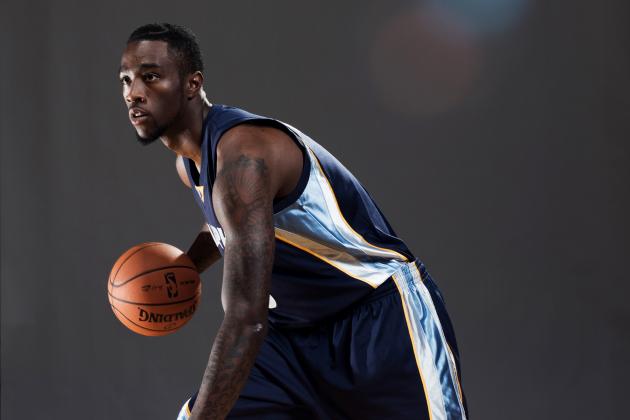 Nick Laham/Getty Images

The focus will be on the Lakers' collapse in this game and their ultimate demise this season, but the Memphis Grizzlies actually played in their 106-93 victory over Los Angeles. This game gave a glimpse into the post-trade construction of the Grizzlies.
Memphis swapped out Josh Selby, Wayne Ellington and Marreese Speights for salary room on Tuesday, thus also freeing up more playing time for rookie point guard Tony Wroten. The 19-year-old Washington product is an intriguing prospect due to his elite size and court vision.
On defense, the 6'6" Tony Wroten looked fearsome against the slow, aging Lakers attack. His shot is hideous, but if polished, Wroten can be quite a player for Memphis.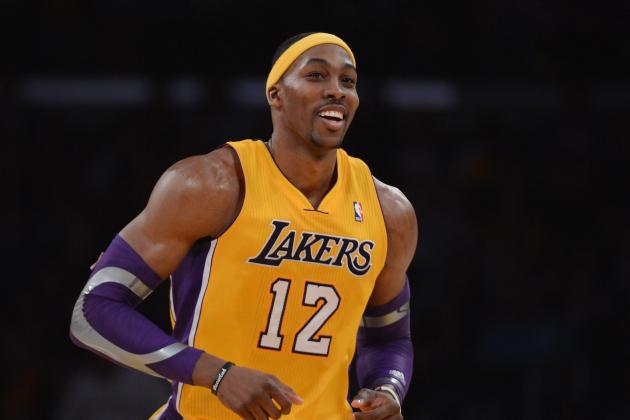 Harry How/Getty Images

Dwight Howard was not playing well before exiting what became yet another road loss for L.A. He left after the first half, due to an apparent re-aggravation of a shoulder injury. The early reporting on the issue is thus:
Dwight Howard seemed to be having trouble raising his right arm but didn't want to say much, telling me: "We'll talk about it later."

— KEVIN DING (@KevinDing) January 24, 2013
Dwight Howard will have shoulder checked out in L.A., on Thursday, but initial sense is that injury is "not very serious," source tells Y!
— Adrian Wojnarowski (@WojYahooNBA) January 24, 2013
It's hard to tell if this is the Lakers' death knell, because that may well have come sooner. Either way, Los Angeles looks done this season. If the odds of them making the playoffs were long before, a postseason berth appears nearly impossible at this juncture.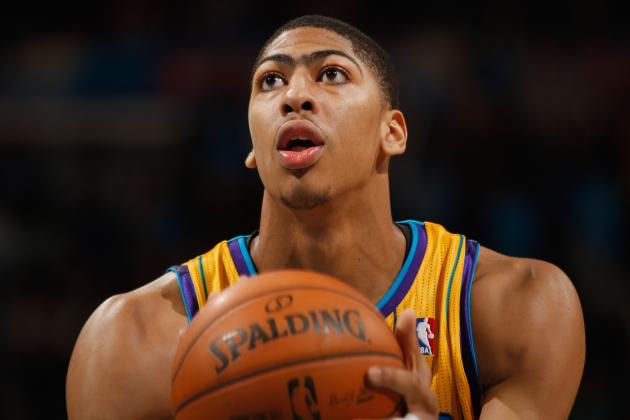 Chris Graythen/Getty Images

Yes, the New Orleans Hornets lost, 106-96, to the San Antonio Spurs, but who doesn't lose to the Spurs in San Antonio? Though they eventually lost, the Hornets looked fantastic in a first half in which they scored 64 points.
With Eric Gordon back and Robin Lopez playing far beyond expectations, this is starting to look like a real basketball team. Throw in some actually competent point guard play from Greivis Vasquez (speaking of beyond expectations) and Ryan Anderson's three-point prowess, and you might have a lottery-bound team that plays at a playoff-team level.
Monty Williams gets a lot out of this unit whenever they happen to be healthy. My main gripe is that I'm not sure as to why Ryan Anderson gets fewer than 32 minutes a night.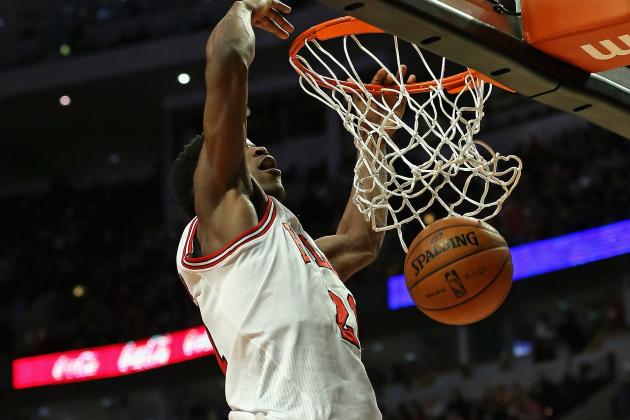 Jonathan Daniel/Getty Images

Few had heard of junior college product Jimmy Butler. The unheralded second-year Chicago Bulls wing is having himself quite a season, playing an immense 46 minutes in an 85-82 home win over the Detroit Pistons.
He also added 18 points and nine rebounds along with some dogged defense. You can tell that Butler is playing good D by watching the games, but he must be doing the little things right for defense-obsessed Tom Thibodeau to give the kid so much rope.
Jimmy Butler effectively locked Kobe down the game before, too. He's building quite the stopper resume. Bu none of that is as fun to relive as this dunk versus Greg Monroe: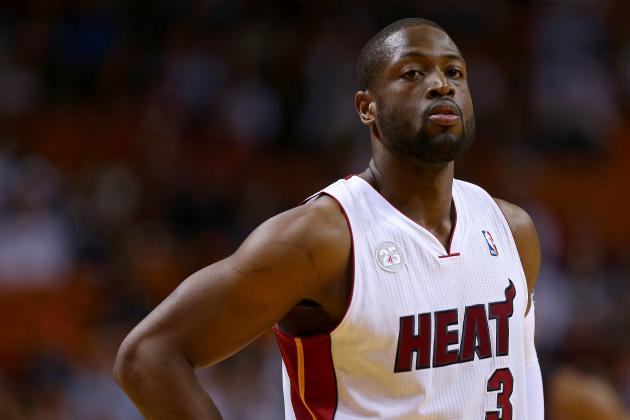 Mike Ehrmann/Getty Images

If the "LeBron needs Wade to be the closer" narrative still existed, it would be completely validated by Wednesday night's contest against the Raptors. James played brilliantly in a first-half comeback against the surprisingly effective Raps.
On the last possession of the fourth quarter, with the game tied, LeBron James launched one of his buzzer-beating long twos. The try rimmed out, and it was a strange attempt considering that it looked as though he had space for a drive.
From there, Dwyane Wade took over in overtime. The elder superstar had six points and a game-icing assist to Ray Allen for a corner trey, Miami coming out on top, 123-116. Now that James has secured his position as the team's best player, we forget that folks used to use games like these as evidence that he wasn't.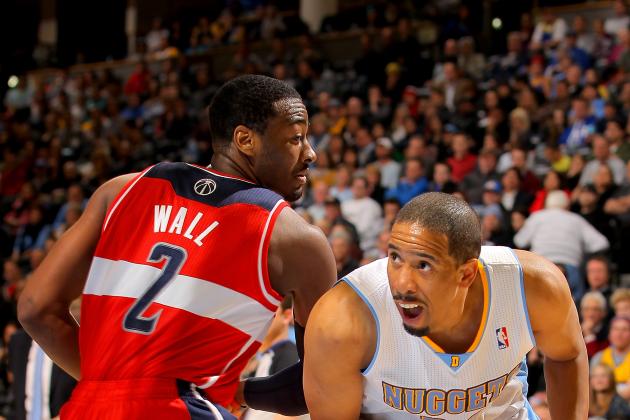 Doug Pensinger/Getty Images

Perhaps Wizards fans can help me out on this one, but I don't understand why John Wall is coming off the bench. Wall was great in the 92-88 road loss to the Utah Jazz. He played 27 minutes, claiming 14 points and eight assists.
Though returning from injury, Wall looked spry in the eye test, which makes the current bench role befuddling. I get the logic that they want to limit his minutes, but how is 27 minutes played all that different from going over the 30 mark?
Also, is the idea to have Wall build chemistry with bench players? Why not just limit the guy's minutes while starting him? I'm full of questions when it comes to Randy Wittman's Wizards.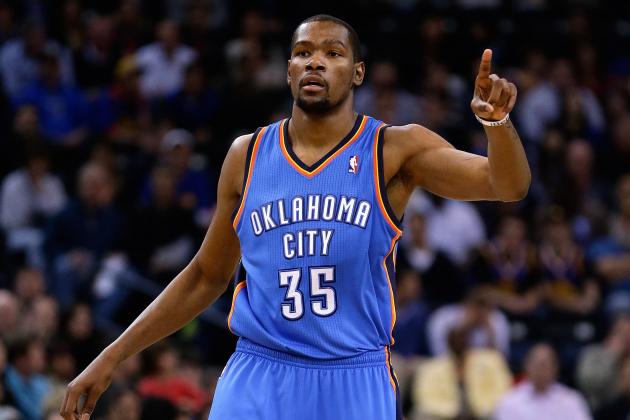 Ezra Shaw/Getty Images

Kevin Durant used to not dribble well. That's over and done with—he's handling like a point guard. All the more fearsome is his passing these days.
Though the Golden State Warriors won a 104-99 thriller over Oklahoma City, you can't blame Kevin Durant for it. KD was brilliant, scoring an easy 33 points on 17 shots. His teammates sputtered around him, however, despite Durant feeding a few for easy buckets.
Off pick-and-roll, Durant has become an adept cross-court passer. Off the drive, he's finding guys down low with interior feeds. Every time I watch him, I'm astounded by Durant's ability to sprout skills out of nowhere.