Jim Irsay Mailed a Fan $8,500 for Predicting the Score of the AFC Champ...
Use your ← → (arrow) keys to browse more stories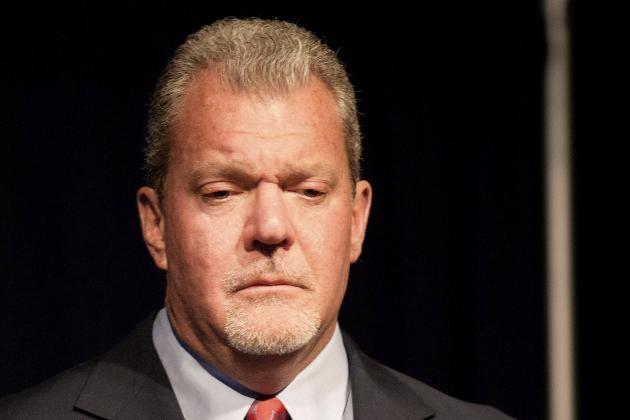 Joey Foley/Getty Images

Colts owner is a weird dude. But he's honest. So when he tweeted Sunday afternoon that he'd give $8,500 to the first person to correctly predict the outcome and score of the Ravens/Patriots game (with a one-point cushion), there was no reason not to take a guess.