Comparing All NL East Teams at Each Lineup Spot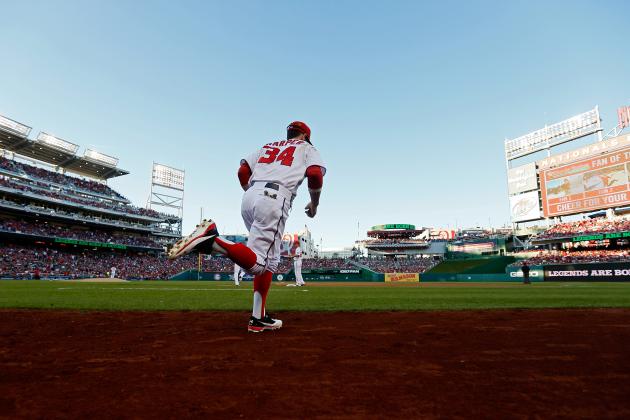 Rob Carr/Getty Images

The Washington Nationals enter the 2013 season with one of the best all-around teams in the National League. Although they might look as though they are one of the favorites to win the pennant, they must first get through their own division.
Will the trade of Michael Morse lessen the dominance of the 2012 NL East champs?
The Nationals' lineup is one of the best in the game but is it the best in their own division? A look at each batter, with projected starting lineups provided by www.rotochamp.com, will provide some insight as to the type of lineup the Nationals have.
Begin Slideshow

»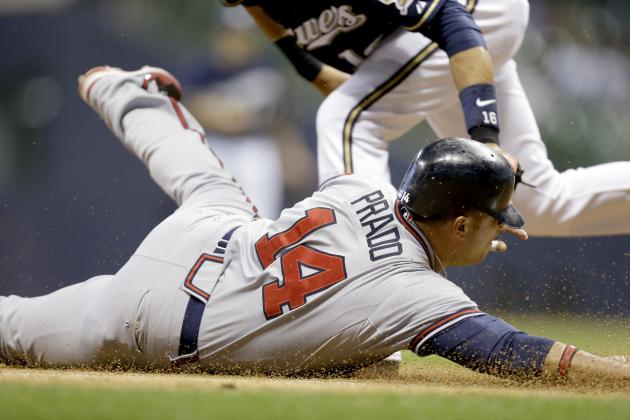 Mike McGinnis/Getty Images

Philadelphia Phillies - Jimmy Rollins
New York Mets -Ruben Tejada
Nationals - Denard Span
Miami Marlins - Juan Pierre
Atlanta Braves - Martin Prado
The leadoff hitters are always pivotal to a winning team, and this will be the case in the NL East as well.
The home run pop definitely goes to Rollins in this particular instance. Tejada has great potential, but with a weak lineup to follow, it does not figure to be a guaranteed lock for the best leadoff hitter in the East.
With Pierre playing on a team that traded away most their talent, this leaves Prado and Span.
Although Span might have a great year, it is tough to say as he makes the transition to the NL East. Prado has proven time and time again to be a consistent player and this lineup will certainly drive him in a number of times.
The edge goes to Prado and the Braves in the leadoff spot.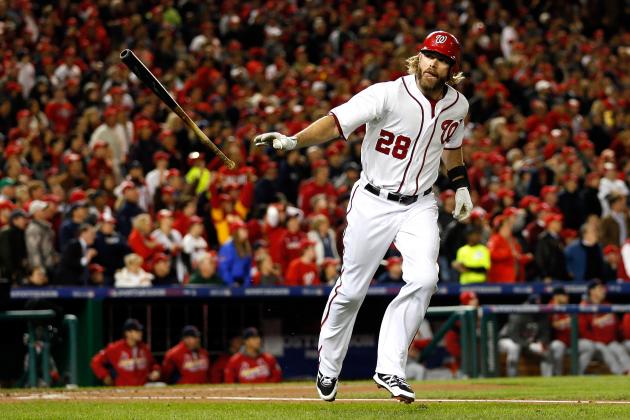 Rob Carr/Getty Images

Phillies - Ben Revere
Mets - Daniel Murphy
Nationals - Jayson Werth
Marlins - Placido Polanco
Braves - B.J. Upton
This one is a battle between Murphy's ability to get on base, Werth's ability to do it all and Upton's ability to adapt to his new surroundings.
Ultimately, Werth proved last year that when healthy, he is a lethal hitter at the front end of that Nationals' lineup. He has the opportunity to have another great year and is my pick to be the best number two hitter in the NL East.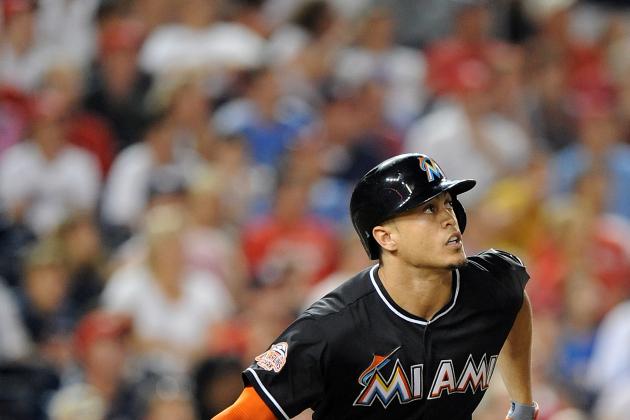 Greg Fiume/Getty Images

Phillies - Chase Utley
Mets - David Wright
Nationals - Ryan Zimmerman
Marlins - Giancarlo Stanton
Braves - Jayson Heyward
The spot in the lineup in which teams boast their most dangerous hitters offers up quite a competition.
The Marlins have one of the best young players in the game in Stanton, while the Nationals will look for Zimmerman to have an entire season comparable to his second half of 2012.
Wright fizzled a bit in the second half of last season but still finished with a great year.
When it comes down to being the best hitter in this part of the lineup, however, it is hard to go against the Marlins slugger who launched 37 home runs last season in only 123 games.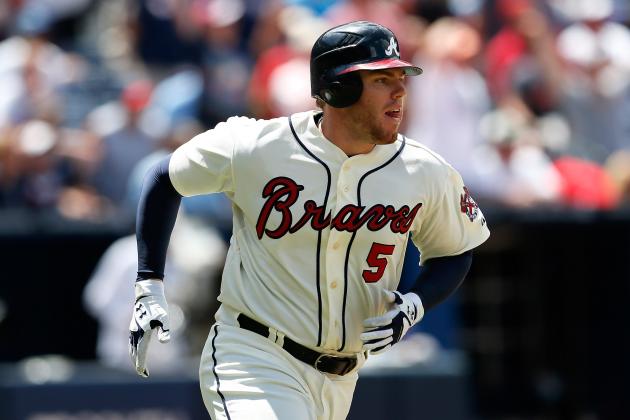 Kevin C. Cox/Getty Images

Phillies - Ryan Howard
Mets - Ike Davis
Nationals - Adam LaRoche
Marlins - Logan Morrison
Braves - Freddie Freeman
Is it possible that LaRoche duplicates his 30 home run, 100 RBI season of a year ago in 2013?
If so, then he would run away as the best cleanup hitter in the East. If Harper hits behind him, he will become even more dangerous.
Howard does not look to be the hitter he once was and Morrison will have to deal with the limitations of his home ballpark.
This leaves Davis and Freeman to contend with LaRoche.
Davis also has a weak lineup and a tough home park, while Freeman has the opportunity to have a career year as he reaches his prime at 23 years old. He has averaged 22 home runs and 32.5 doubles in the last two seasons—his only two full seasons in the MLB.
Freeman is 10 years younger than LaRoche and looks as though he is about to breakout in a big way. The best cleanup spot in the NL East has to go to the hitter that might become a superstar in 2013, Freeman.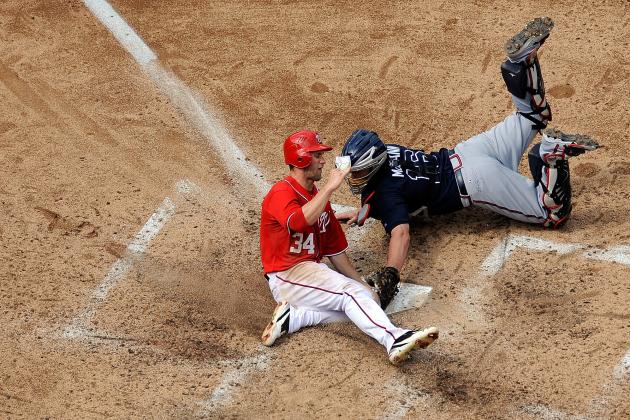 Patrick McDermott/Getty Images
Harper and McCann meet at home plate on a close play.
Phillies - Michael Young
Mets - Lucas Duda
Nationals - Bryce Harper
Marlins - Justin Ruggiano
Braves - Brian McCann
Just as Freeman took the honors of best cleanup hitter because of his youth and potential to have a breakout season, Harper will take the honors here as well. He proved last year that he can be one of the best players in the game, and the only competition he has at this spot in the lineup in the East is Brian McCann.
McCann is certainly in his prime but he is not capable of doing some of the things that Harper can do in terms of speed on the base paths.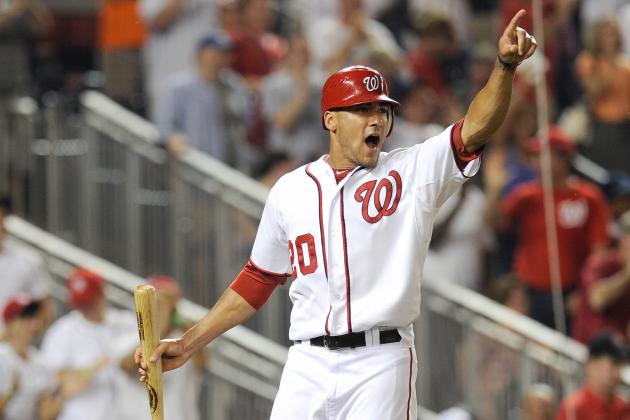 Greg Fiume/Getty Images

Phillies - Delmon Young
Mets - Mike Baxter
Nationals - Ian Desmond
Marlins - Rob Brantly
Braves - Dan Uggla
This is where the Nationals begin to flex their muscles with the depth of offense that they boast.
Desmond showed the baseball world the caliber of player that he is turning into by blasting 25 home runs and stealing 21 bases. Despite the power that Uggla has for the Braves, it is impossible to think that he will hit along the same lines as Desmond.
Desmond will find his way to the All-Star Game this season and will show that he is one of the best shortstops, not only in the NL East, but all of baseball.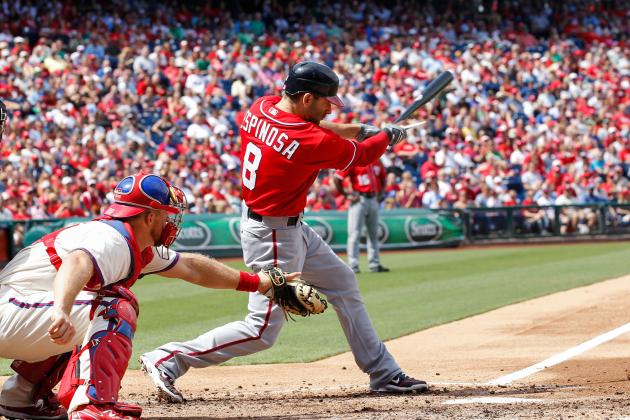 Brian Garfinkel/Getty Images

Phillies - Domonic Brown
Mets - John Buck
Nationals - Danny Espinosa
Marlins - Donovan Solano
Braves - Juan Francisco
The Phillies might see Brown hit 15 home runs if he is given the chance to play a full season, but it will not compare to what Espinosa is going to do in the number seven spot.
Despite watching his home run and RBI totals drop from 21 to 17 and 66 to 56 RBI, respectively, Espinosa brought his average up to .247.
Espinosa should see more production in 2013 with the lineup in front of him, and his RBI total should be expected to be on the rebound once again.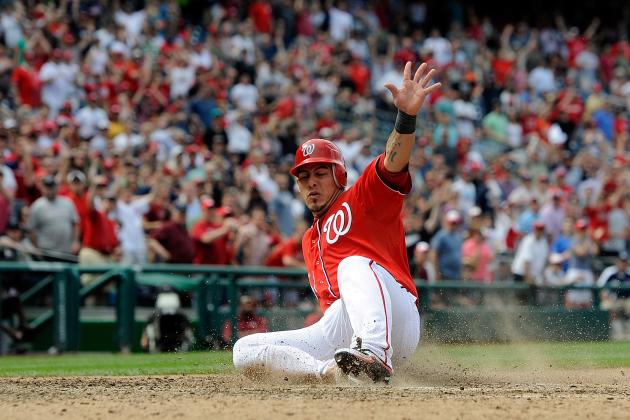 Patrick McDermott/Getty Images

Phillies - Erik Kratz
Mets - Kirk Nieuwenhuis
Nationals - Wilson Ramos
Marlins - Adeiny Hechavarria
Braves - Andrelton Simmons
While there is enough young talent in the eighth spot to give Ramos a run for his money, it looks as though he will have a chance to rebound after injuries limited his season to only 25 games in 2012.
Looking back at 2011, Ramos hit 15 home runs and 52 RBI in 113 games. I expect him to have similar numbers this season.
Rob Carr/Getty Images

The Nationals will indeed have the lineup with the most potential and the capability of being a nightmare for a pitcher to face at every spot in the lineup. Although they are stacked with talent, the first half of the lineup can be argued with other pieces from other teams in the East.
However, up and down, the Nationals are dominant and have enough pure talent to win the East and have the best hitting National League team all around.