5 Key Serie A Matches to Watch This Weekend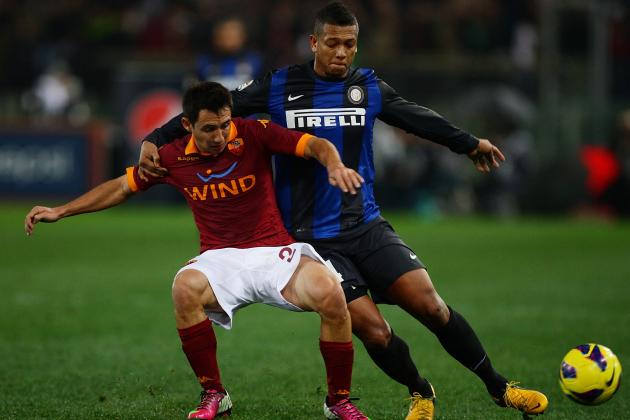 Paolo Bruno/Getty Images

Last weekend was a pretty indecisive one for Serie A. Round 21 featured plenty of draws—five in total—and a shocking win for Siena when they beat Sampdoria 1-0 at home. They were on a six-game losing streak in Serie A before their win last weekend.
Tied for second, Lazio drew away at Palermo 2-2 last Saturday. Juventus were able to add two points to their lead over Lazio after pounding Udinese 4-0 later that day.
On Sunday, Napoli were only able to draw even with Fiorentina after Morgan De Sanctis' remarkable blunder in the first half. They remained tied for second place with Lazio, and both clubs are now a full five points behind the Bianconeri.
Juventus, Lazio, Roma, and Inter were all in action during the week in Coppa Italia fixtures, so keep that in mind should you watch any of them in this weekend's action.
Here are my five matches to watch this weekend in Serie A.
Begin Slideshow

»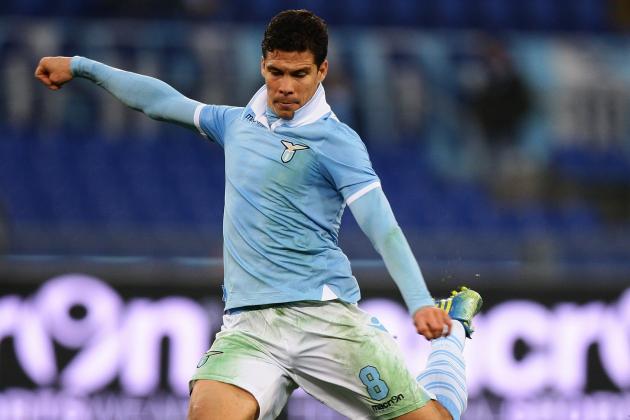 Paolo Bruno/Getty Images

This is a game Lazio should win. Chievo Verona are inconsistent at best and don't have the talent to match the XI Lazio field week in and week out.
Inconsistency is the biggest thing with Chievo. They drew against a quality Parma side 1-1, but a week earlier were blown out 4-0 by Bologna.
Lazio, coming off a draw at Juventus during the week, will be desperate to get three points out of this match as Juventus face Genoa and are almost assured victory on Saturday.
To fall into a seven-point deficit of the leader would leave a near impossible chasm for them to surmount, and depending on what happens with other teams around them in the table, they could see their Champions League place in jeopardy as well.
For those reasons, this is a match you must see. Lazio should be at their very best as they try to keep pace with Juventus and Napoli.
Under a different set of circumstances, I could see Chievo forcing a draw here, but ultimately, Lazio are desperate to bounce back and should give a solid effort at home.
Prediction: Lazio 3-1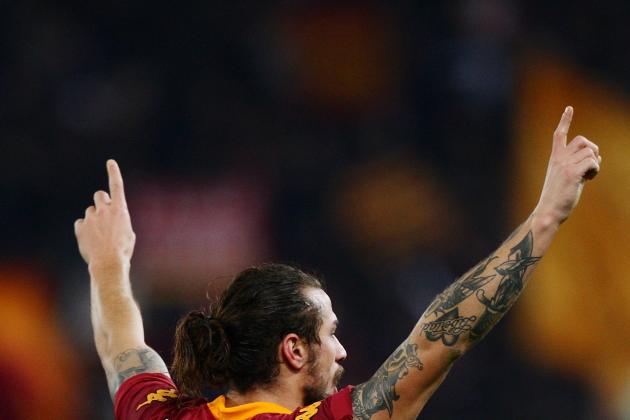 Paolo Bruno/Getty Images

Bologna are pretty far down in the league standings. So why watch them play a far superior Roma squad?
Because they're sneaky.
In their last six Serie A matches, they drew against Lazio, won away at Napoli, lost to Parma and Genoa, beat Chievo and then lost to AC Milan.
See what I mean? How did the draw against Lazio, and win against Napoli away?
They're not a good team, but Roma have been struggling in league play recently. Losses to Napoli and Catania, then a draw against Inter last weekend are all signs of a group of players struggling to find themselves after their trip to Disney World.
They looked much better in their Coppa Italia match against Inter. Maybe they've snapped out of it?
Prediction: Bologna 2-1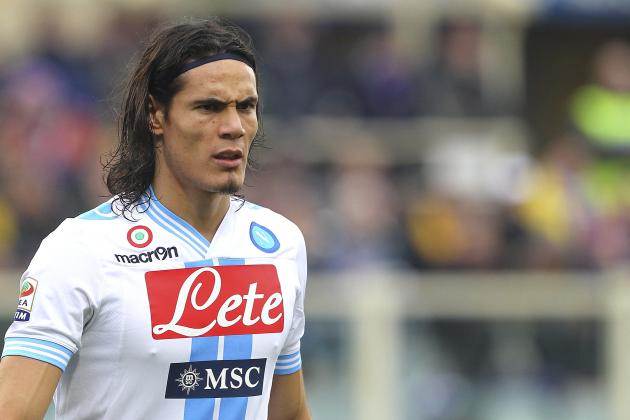 Marco Luzzani/Getty Images

Edinson Cavani is averaging just under a goal a game this season. That's goal-scoring certainty that most teams don't have.
Napoli have been strong since the start of 2013. They won against Roma 4-1, 3-0 against Palermo and drew 1-1 at Fiorentina.
Parma started the new year with a 2-1 win against Palermo and have since drawn against Juventus and Chievo, both scores were 1-1.
Three of the top-five clubs in the league table have opponents they should win against this weekend. The two that don't have such an easy draw are Napoli and Fiorentina.
Napoli will be under immense pressure to keep pace with Juventus and the clubs around them. Anything less than a victory could be disastrous for the Partenopei.
Prediction: Napoli 2-0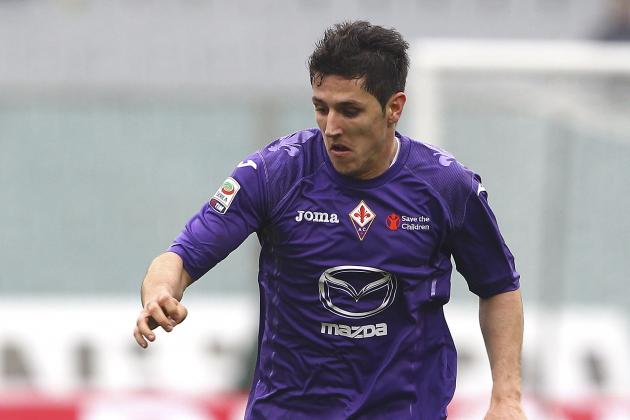 Marco Luzzani/Getty Images

Catania trail Fiorentina in the league table by four points. This is a good opportunity for them to cut that deficit to one at home this weekend.
Fiorentina are desperate for a positive decision in the new year.
They opened 2013 with a shocking loss to Pescara in which Mattia Perin was a machine, they followed that up with a loss to Udinese, and drew last weekend against Napoli.
Catania's new year has been the exact opposite.
They started with a draw against Torino, and have won two in a row first against a struggling Roma side and then against Genoa.
Fiorentina could fall out of the top five this weekend if they don't secure a victory in Sicily this weekend.
Neither team has been spectacular thus far, there probably won't be enough from either to gain an advantage.
Prediction: 1-1 Draw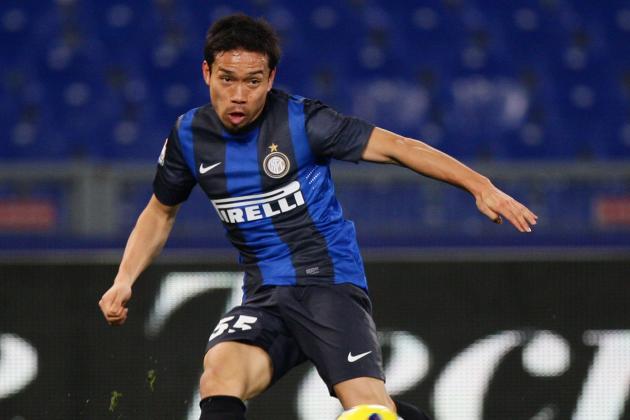 Paolo Bruno/Getty Images

Inter's defense looked like a sieve against Roma in their Coppa Italia match Wednesday. If they don't do better this weekend, they could find themselves with another embarrassing result.
If you'd asked about this game in December, a solid win for Inter would have been an easy prediction to make. However, Inter have been a strange side to predict since their win against Napoli.
After beating the Neapolitans 2-1, they lost at Lazio 1-0, drew at home against Genoa, lost 3-0 at Udinese, won 2-0 against Pescara and drew last weekend against Roma.
Not a stellar stretch of games.
For Torino, they've been able to find favorable results during a stretch of weaker opposition. In their last three games, they drew against Catania, won at home against Siena, and won away at Pescara.
This game's result relies wholly on Inter. They're the better club, but if they don't snap out of the recent stretch of disappointing play, they could be in for another nightmare result this weekend.
Their Coppa Italia showing this week didn't inspire a whole lot of confidence.
Prediction: 1-1 Draw