WWE WrestleMania 29 Weekend: A Full Calendar of WWE and Independent Events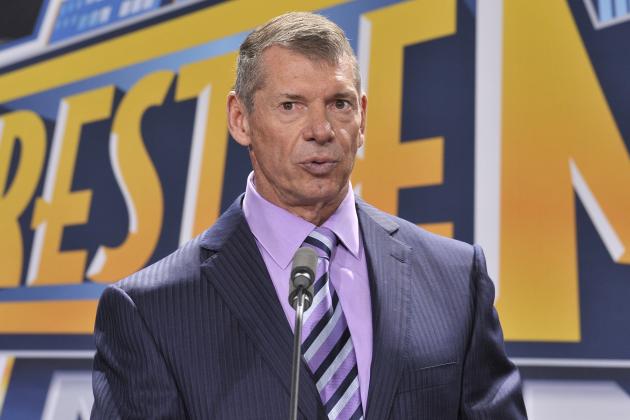 Michael N. Todaro/Getty Images

WrestleMania 29 will be about much more than WrestleMania itself, and the days surrounding the pay-per-view event will be brimming with other WWE and independent events.
For instance, WrestleMania Axxess will begin on Thursday, April 4, at the IZOD Center, and will stretch into that Sunday.
Axxess is a feast of WWE fandom. It is four days of access to WWE stars featuring interactive activities and a celebration of WrestleMania-sized proportions.
The IZOD Center will be the epicenter, offering live matches, photo stations, Q&As and more.
The night before WrestleMania 29, Madison Square Garden will play host to the 2013 Hall of Fame ceremony.
WWE will also be a part of several community events.
The company will present a Make-A-Wish Pizza Party much like it did last year. WWE is expected to release more information about these events and Axxess within the next couple of weeks.
If having Randy Orton sign your shirt, watching the Royal Rumble winner fight for a championship and seeing Mick Foley in a tux doesn't satiate your wrestling appetite, WrestleMania weekend offers more as well.
Wrestlecon will showcase independent promotions from SHIMMER to Dragon Gate USA. Legends will pack into the Meadowlands Expo Center and fresh faces will wow fans in the ring.
Begin Slideshow

»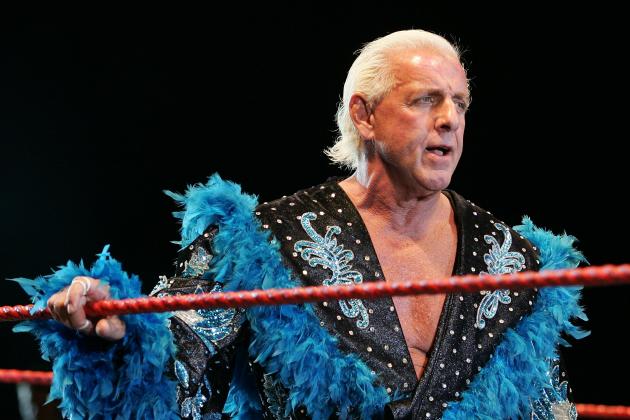 Paul Kane/Getty Images
Ric Flair, woooo!
WrestleMania weekend kicks off with WrestleMania Axxess' first day.
VIP Autograph sessions for WWE champ, CM Punk and Hall of Famer, Ric Flair highlight the night.
Punk will show up at 6 p.m. and Flair will style and profile beginning at 7:30 p.m.
Tickets for the pre-WrestleMania go on sale on Saturday, Jan. 26, at Ticketmaster.com. General admission will cost you $45 and VIP tickets will go for $135.
General admission gets fans autographs and photos with WWE biggest names, and access to all the attractions in the IZOD Center. There will also be Q&As and other extras as well.
A VIP ticket tacks on a backstage Monday Night Raw experience and access to a VIP standing area next to the Main Ring.
Former rivals, Bret Hart and Shawn Michaels will also pair up for a separate Q&A session, where they will discuss their careers in an event dubbed, "The Signing of a Lifetime." That will take place at 6 p.m. at the Times Square Dave & Buster's.
Tickets to the event include admission to the Q&A, an autograph from both Bret and Shawn and a photo with both of them as well. The entire package costs $225, and according to the event website, "tickets are very limited."
Starting on Thursday, independent promotion Pro Wrestling Syndicate is putting on two days of an event called, "Super Card 2013."
Day One gives fans the opportunity to see Superstar Billy Graham make an appearance. In addition, there will be some mighty good matches.
The Rock N Roll Express will take on Demolition, Ring of Honor champ Kevin Steen will battle Dan Maff and,l astly, Davey Richards will go up against Anthony Nese.

More matches will be announced as well.
Tickets are going for anywhere between $20 and $25.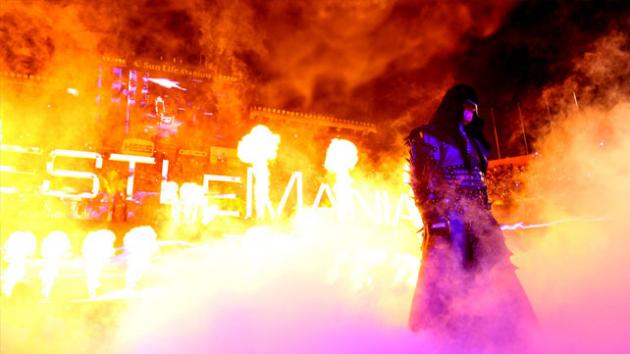 Undertaker (photo from wwe.com)
WrestleMania Axxess continues with the chance to meet John Cena and the legendary Undertaker. VIP autograph sessions with The Dead Man start at 6 p.m. with Cena coming in after him at 7:30. Additionally, the day is loaded with independent events.
SuperCard
Day 2 of Pro Wrestling Syndicate's Super Card 2013 is going to be one of the better events of the weekend.
Bret Hart and Superstar Billy Graham will both make appearances. Hardcore aficionados New Jack and Necro Butcher will go at it. The match of the night, though, is likely to be John Morrison vs. Jushin Liger.
Even at this stage in his career, Liger is one of wrestling's most exciting performers.
Imagining what he can do with an athlete like Morrison is saliva-inducing.
To get a seat, you have to grab one up soon. Tickets for the first and second rows are already sold out.


WrestleCon
The dedicated wrestling fan can also head to the Meadowlands Expo Center in Secaucus, New Jersey for WrestleCon, a three-day independent wrestling extravaganza.
The individual wrestling event tickets range from $5 to $75. VIP packages for both the convention events and live events are available as well.
The event kicks off at 4 p.m. with the promotion, EVOLVE.
EVOLVE's roster includes lesser known talents like Johnny Gargano and Drake Younger. A fan of pure wrestling will dig EVOLVE. It emphasizes the sport aspect of sports entertainment more than any other American wrestling company.
At 8 p.m., Combat Zone Wrestling will introduce new fans to its hyper-violent style of wrestling.
CZW is promising a Greg Excellent vs. Colt Cabana match, as well as the return of Jun Kasai, the man aptly known as Crazy Monkey.
The night ends with the bizarre work of Kaiju Big Battel.
This promotion blends Godzilla-type monster movies with wrestling. Giant monsters will battle in the ring from just before midnight until 2:30 in the morning.
SuperCard of Honor
On top of all that, Ring of Honor is putting on it's Internet pay-per-view, SuperCard of Honor VII.
The Hammerstein Ballroom will be rocking from 7:30 p.m. that night and onward.
Matches haven't been announced yet, but past SuperCards have featured Chicago Street Fights, championship bouts and fantastic wrestling. The card should look a lot different than years past, as former ROH stars, like Seth Rollins and Antonio Cesaro, have moved onto WWE.
TNA
If fans don't mind driving a bit on Friday, they also have the option of attending a live TNA event in Westbury, NY. The event will held at the NYCB Theatre at 7:30 p.m.
Westbury is about 26 miles east of Brooklyn.
TNA lists AJ Styles, Austin Aries, Bully Ray, Bobby Roode, Samoa Joe, James Storm, Kurt Angle and Rob Van Dam as those who are scheduled to appear.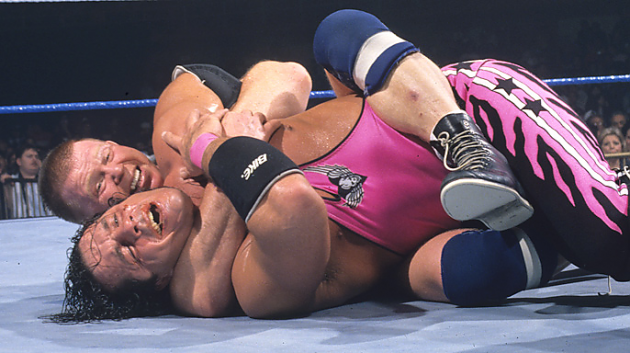 Bob Backlund, 2013 Hall of Fame class (photo from wwe.com)
WrestleMania Eve's climax will be the 2013 WWE Hall of Fame induction ceremony.
So far, former WWE champs Bob Backlund and Mick Foley have been announced as inductees, and xpect more names to be dropped in the coming weeks.
Every Hall of Fame ceremony is special, but the fact that this one will be conducted inside Madison Square Garden gives it an extra air of majesty.
MSG was essentially WWE's home base for years, a building that has seen some of the company's greatest moments.
Saturday will also feature the finals of the WrestleMania Reading Challenge.
The program encourages teens and children to read and rewards them with prizes, including, for some, tickets to WrestleMania 29. Eighteen finalists will also be chosen in February to travel to New Jersey.
As for that day's WrestleMania Axxess VIP autograph sessions, the lineup boasts a host of former world champs.
Kane, Triple H, Randy Orton and Sheamus will all be meeting fans throughout the day.
Kane is scheduled first, and is set to appear at 9 a.m. Even though he graduated from anger management, it may not be wise to be too snarky with The Big Red Machine. Who knows what a masked maniac is like in the morning.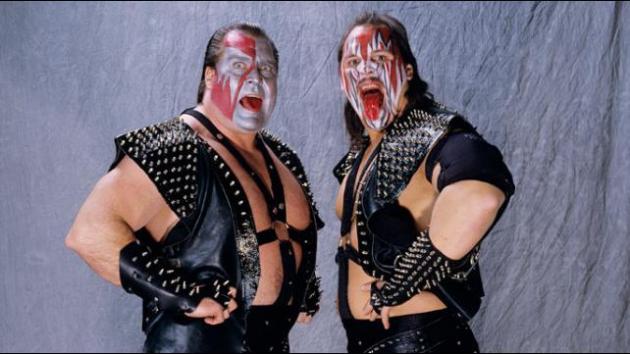 Demolition (photo from wwe.com)
April 6 is also the busiest day for WrestleCon.
Fans can start their day at the K&S Wrestlefest event. From 9 a.m. to 2 p.m., famous faces from WWE's past will be signing and hand-shaking away.
One Man Gang, George "The Animal" Steele, Marty Jannetty, The Sandman and more are all scheduled to appear.
Alternately, Legends of the Ring "Classic" will offer meet and greets with Demolition, Mr. Fuji, Tito Santana, Jimmy Snuka, Greg Valentine and Lex Luger.
Only 100 tickets (at $229a piece) are being sold for this event, which goes from 10 a.m. to 1 p.m.
A Bret "Hitman" Hart appearance overlaps that event.
Bret will sign from 10 a.m. to noon inside a pink and black wrestling ring, an event presented by Highspots.com.
From 1 p.m. to 4 p.m., fans can meet all their favorite gimmick wrestlers.
Legends of the Ring & Lucky 13 "Gimmicks" features Doink and Dink, Eugene, The Hurricane, Boogeyman and even The Shockmaster.
A cavalcade of live events headline the second half of the day.


Noon - 2:30 p.m. - SHIMMER Women's Athletes
This is a great chance to see the best female wrestling in the U.S. The Illinois-based promotion rarely heads this far east.
Saraya Knight will take on Cheerleader Melissa in a cage match for the SHIMMER title. Ayako Hamada will battle "The Wrestling Goddess" Athena.
Plus, Amazing Kong (Kharma) is scheduled to make her return to SHIMMER.

4 p.m. - 6:30 p.m. - CHIKARA
CHIKARA will put on a event called The Shoulder of Pallas. This wrestling company presents a fast-paced, fun and tongue-in-cheek approach to the business.
There are no matches announced yet, but the roster includes indy stars like Jigsaw, Mike Quakenbush and Eddie Kingston.

8 p.m. - 10:30 p.m. - Dragon Gate USA
Matches are yet to be announced, but a Dragon Gate USA show promises to be quality entertainment.
Former WWE star Low-Ki is on the company's core roster, as is the speedster Masato Yoshino and Sami Callahan,who WWE has been taking a look at.
11:55 p.m. - 2 a.m. - 5 Dollar Wrestling
To end the night, fans will be introduced to 5 Dollar Wrestling's exuberantly odd product.
Colt Cabana and Marty DeRosa are scheduled at the announcer's table, and the man known as Freight Train is advertised to be there as well. His promos are compelling rides into a strange place.
Ring of Honor TV taping
At the Manhattan Center, not affiliated with WresltleCon, Ring of Honor will be taping one of their wrestling programs that Saturday as well.
More information will be announced closer to the event, but chances are that fans can expect current ROH champ, Kevin Steen to be in the picture. For fans who haven't seen him in the ring, it's worth the price of admission to see his blend of strength and agility at work.
The Briscoes and Adam Cole are on the roster as well. No word if they'll be in New York that weekend as of yet.
The show starts at 2 p.m. and tickets will go for $15 until the end of January.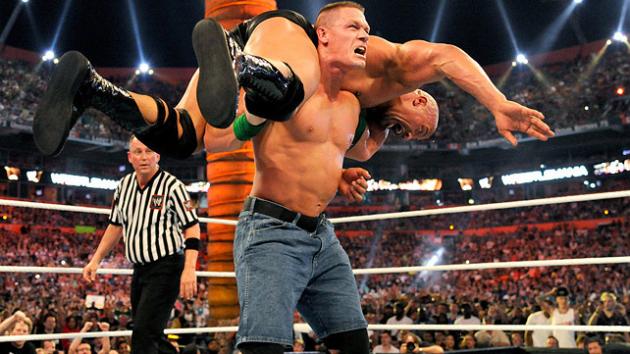 Will we see Rock vs. Cena II? (photo from wwe.com)
Sunday is the big day. The Showcase of the Immortals is certainly the highlight of the night, and of the WWE calendar, but there are also some more chances to meet superstars.
Before WrestleMania 29 electrifies MetLife Stadium, WrestleMania Axxess offers two sessions in which to meet WWE's biggest names, past and present.
Session one starts with Big Show at 8 a.m. and follows with Rey Mysterio at 9:30.
The second session places two of the greatest rivals ever, side-by-side. Bret Hart and Shawn Michaels will sign, snap and chat with their fans.
Michaels is scheduled for 12:30 in the afternoon with Bret right after him at 2:30 p.m.
WrestleMania 29
It all leads to this, an event sure to be packed with memorable moments and some of the best action that WWE fans will see all year.
WrestleMania begins at 6:30 p.m. that night.
The matches for WrestleMania will begin to take shape very soon.
Whoever wins the Royal Rumble will earn a spot at The Granddaddy of Them All, along with likely John Cena, The Rock and CM Punk. Will Brock Lesnar or The Undertaker be involved? How will all those pieces be arranged?
That will all become clearer in the coming weeks, but there will be matches that will ensure that WWE's version of the Super Bowl will be an experience like no other.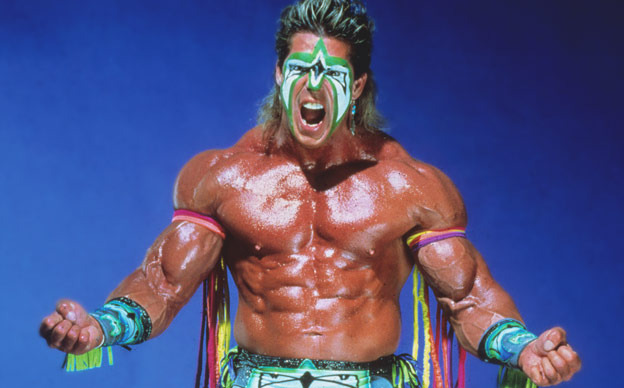 Ultimate Warrior (photo from wwe.com)
The day will already be jam-packed thanks to WWE's full schedule, but WrestleCon's last day provides fans with a number of additional options.
The day starts with a former WWE Champion, and a man who will forever be a part of WrestleMania lore thanks to a win over Hulk Hogan at WrestleMania VI.
From 9 a.m. to 1 p.m., The Ultimate Warrior will meet fans, take photos and sign autographs.
Legends of the Ring presents this event which will go for $100 to the first 100 patrons, going up to $125 for everyone after that.
Bret Hart makes another appearance, presented again by Highspots.com.
The Hitman will be available from 10 a.m. to noon.
After meeting two wrestling legends and grabbing some lunch, fans can take in some live wrestling thanks to Dragon Gate USA.
The company will put on a show from 1 p.m. to 2:30 pm. Like with their other events that week, the card has not yet been announced.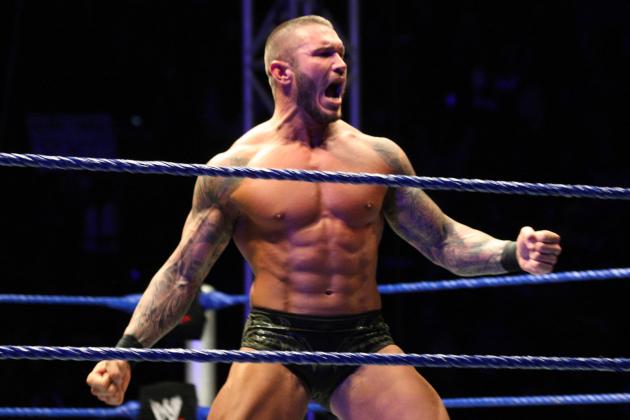 Gallo Images/Getty Images
Could Randy Orton be World Heavyweight Champion by then?
The IZOD Center in East Rutherford will host Monday Night Raw.
The stories born from the aftermath of WrestleMania 29 and the still-throbbing excitement felt by fans should make this an unforgettable experience to see live.
Last year, the first post-WrestleMania Raw saw Brock Lesnar make a surprise return to WWE.
What surprises are in store for this year? Who will be champion and who will be looking for revenge?
The show will cap off WWE's extended stay in the New York/New Jersey area, and it will kick-off the long road to WrestleMania 30.
Tickets for Raw go on sale on Feb 9.