Players Who Thrive Best Under Pressure
Denis Doyle/Getty Images

Whether it's the expectation following a huge transfer fee or performing on the biggest stage when it matters the most, pressure is always there for the best players in the world.
But it's how they deal with it compared to their counterparts that make them special.
They produce time and time again making them the most desirable players to their fans, their managers and their clubs.
Many people think players are widely overpaid in today's society and they have a more than legitimate argument.
However, there are some who more than deserve their elite status within soccer, that's what makes them the very best at their profession.
Here are four players that survive best under pressure...
Begin Slideshow

»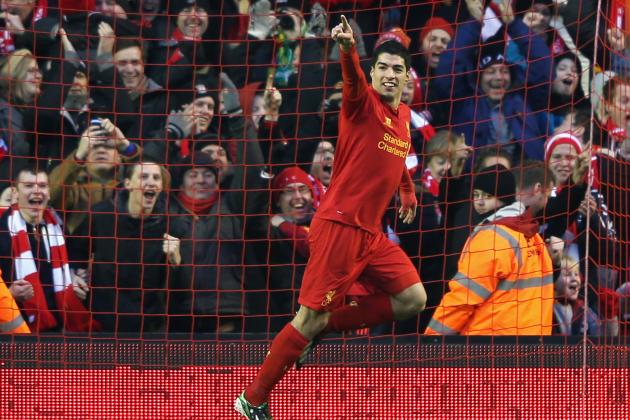 Mark Thompson/Getty Images

Controversy is Luis Suarez's middle name.
Since his £22.75 million move to Liverpool from Ajax in January 2011, he has been involved in a series of incidents that many players would not imagine in three lifetimes, let alone three seasons.
An ongoing racism row, spitting incidents, admitting to diving and the latest dispute surrounding handballs are just a few of the front and back page headlines that the Uruguayan has directly had a significant impact in.
But throughout that period, Liverpool fans and management alike have been unequivocal in their support of the 25-year-old.
And despite the criticism he has received during his controversial spell at Anfield, Suarez's enthusiasm and love of the club is empathic.
With all eyes on the striker every week, he continues to produce on a scarily consistent basis week after week.
He is without doubt one of the best players in the EPL and arguably only second to Robin van Persie.
Without Suarez, Liverpool would have severe problems but their Messiah continues to produce and thrive on the speculation, pressure and expectation that follows him every week.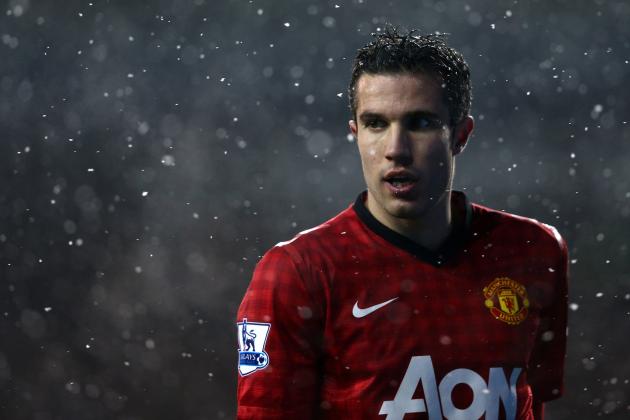 Clive Mason/Getty Images

Without doubt the biggest transfer story of the summer was Robin van Persie's controversial move from Arsenal to Manchester United. It was much maligned and celebrated depending on which club you supported.
The fallout with Arsenal was messy, but at the same time, no one could have begrudged the Dutchman the chance at linking up with Wayne Rooney at Old Trafford.
But when the England international went down injured after opening day, van Persie was given sole responsibility in leading the line and mounting a serious title charge immediately.
There was no time for bedding in, no time for a couple of substitute outings, straight into the fire....and how the striker responded.
Nine wins from the resulting 10 games with eight goals to his name is a huge reason why United currently lead the EPL by five points.
Everyone of those goals have been hugely important in the title race and with 18 goals to his name so far, van Persie could be in line to top the 30 he scored last season.
This man thrives on pressure and expectation.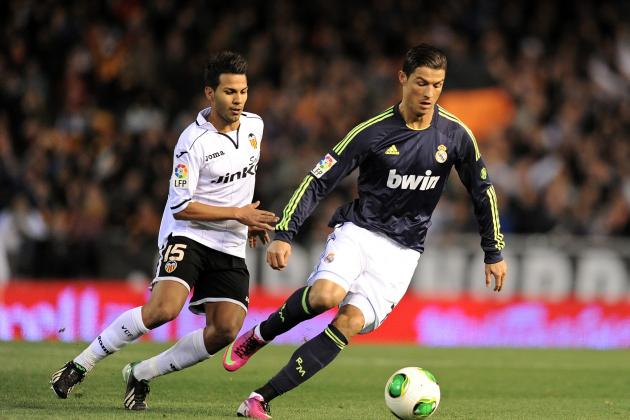 Denis Doyle/Getty Images

Love him or hate him, you have to admire him.
Many players bring attention upon themselves, Cristiano Ronaldo is one of them for certain.
During his time at Manchester United, there were many moments of brilliance that were matched with a continuing air of arrogance.
But since his arrival at Real, that has increased 10-fold. And just to make the matter worse, Jose Mourinho is his manager—the attention factor has gone through the roof.
That obviously brings pressure, expectation and criticism but Ronaldo needs that to perform.
The rivalry with Lionel Messi is intense, but instead of affecting him, the Portuguese international continues to produce in La Liga and the Champions League.
Continually quoted as eager for a move away from Madrid, it seems like the more pressure that appears to be on the 27-year-old the better he performs.
There's a fine line between confidence and arrogance. Ronaldo more than oversteps that line, but it works for him.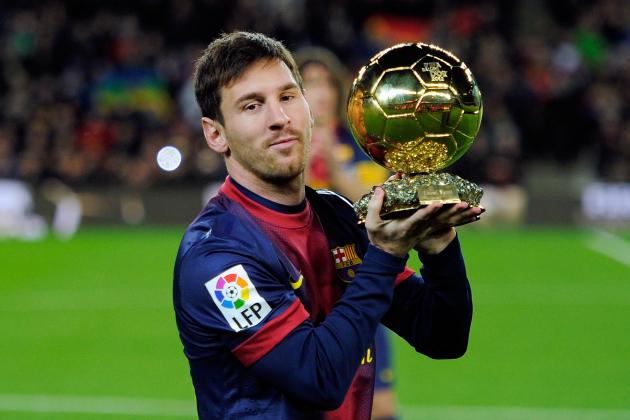 Gonzalo Arroyo Moreno/Getty Images

He is the best in the world for a reason. The boy thrives under the most intense pressure.
Five La Ligas, five Super Cups, four Ballon d'Ors, three Champions League titles to name but a few. He is without question the most decorated footballer on the planet...and he's only 25!
Messi's personality could not be more different to Ronaldo's, but that doesn't mean to say he invites less pressure on himself.
When you're the best, every person wants a piece of you both on and off the pitch, that's what comes with success.
But the striker deals with it magnificently. His scoring record is nothing short of sensational. Messi already has 29 goals in 20 league appearances this season as Barcelona looks certainties to regain their league crown they lost to Madrid.
Again, they're favourites for the Champions League and with Messi continuing to break records almost game by game, it wouldn't be a surprise if they won the coveted treble yet again.
If there's one criticism of the youngster, his World Cup performances haven't matched his club form.
But don't be surprised if that last statement is quashed sooner rather than later.