Why SEC Dominance Is Good for College Football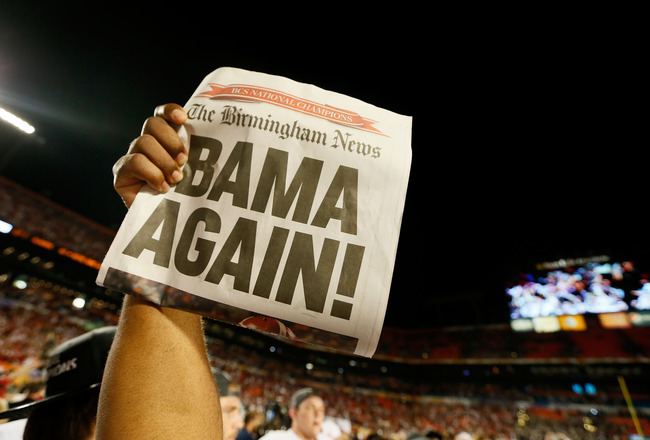 Kevin C. Cox/Getty Images
There's no question that the SEC has been the most dominant conference in college football. The SEC owns the last seven national championships in a row and it doesn't look like this streak is going to end any time soon.
While SEC fans rejoice, fans from every other conference hope for its downfall. While I for one hope for a day when teams from all conferences and regions of the country can play for a national title, there are some good things about the SEC's continued dominance.
What are they? Read on.
It Should Raise the Level of Football Across the Country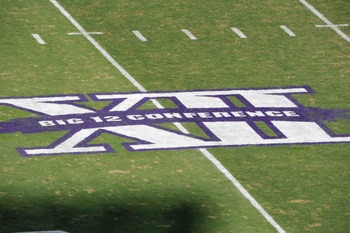 Jerome Miron-USA TODAY Sports
A juggernaut like Alabama has sent a clear message to the rest of the conferences, particularly the other "Big Six" automatic qualifying conferences:
Step up or be crushed.
Powers like Texas, Oklahoma, Ohio State, Michigan, USC and Notre Dame are all schools who at one time were used to winning national championships. I'm sure that the SEC's dominance burns all of these powerful programs' presidents and fan bases.
Sooner or later, one of these will have improved enough to succeed against the likes of the SEC and when a program does, it should provide a fantastic championship game.
Watching Two Top Notch SEC Teams Can Be Fun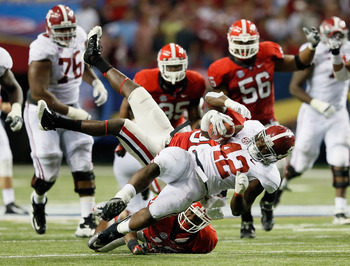 Kevin C. Cox/Getty Images
Even the most bitter SEC hater has to admit that the SEC Championship Game was most entertaining. It was football at its finest.
What true college football fan can't appreciate that?
Having dominant teams play each other sets the stage for great football games, no doubt about it.
In the Long Run, Continued Dominance Will Catch Up to the SEC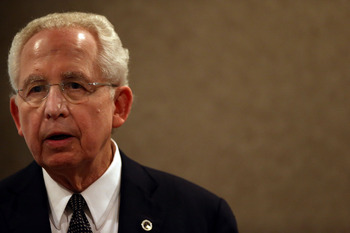 Ronald Martinez/Getty Images
As much as SEC fans would like to think it, there's no way that the SEC can maintain this level of dominance forever.
People like Commissioner Mike Slive, Alabama's Nick Saban and LSU's Les Miles can't coach indefinitely. And even the proudest programs go through down times.
Just look at SEC programs like Tennessee and Auburn.
So, for those who aren't fans of SEC dominance, it will surely be sweeter once they finally go down.
It Gave Us a Playoff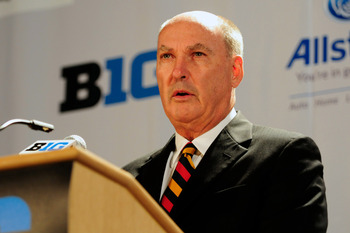 Reid Compton-USA TODAY Sports
As recently as 2011, powerful voices such as Big Ten Commissioner Jim Delany was opposed to any sort of playoff.
So, what changed Delany's mind?
Namely, the 2012 BCS National Championship Game that pitted No. 1 LSU vs. No. 2 Alabama in the final BCS rankings. An all SEC national title game spurred the kind of change that perhaps nothing else could. College football is finally getting a four team playoff in 2014.
While this playoff isn't perfect, we have the SEC's dominance to thank for making even this much progress.
It Will Spur Even More Change That Will Be Good for College Football
Derick E. Hingle-USA TODAY Sports
As noted in the previous slide, the SEC's dominance has already spurred a change that has led to a playoff.
So, what might happen if the SEC gets two or even three teams into this new four team playoff?
What college football needs is at least an eight team playoff so that in theory any team could win it all. Continued SEC dominance just may accomplish that better than nothing else can.
Keep Reading