Ranking the NHL's 20 Most Explosive Players Entering the 2013 Season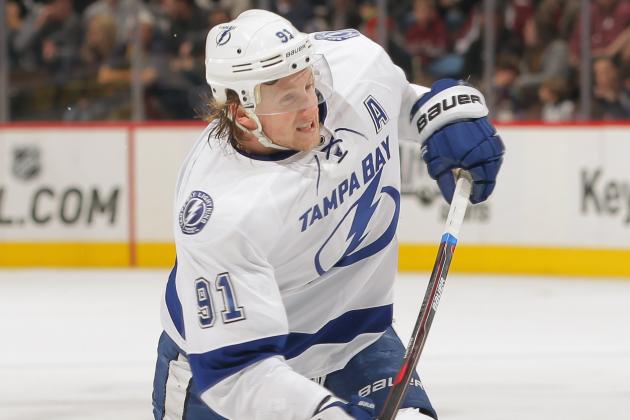 Doug Pensinger/Getty Images

Here is a look at the NHL's most explosive players: the men who are most likely to strike fear in the hearts of opposing goalies and to bring the fans out of their seats with anticipation of their next move.
Explosive players are usually goal scorers who have the ability to change the outcome of a game with one rush or one shot.
Here are the top 20 in the game as we enter the 2013 season.
Feel free to comment on the list or mention any players you feel I missed. Please state why your player belongs on the list.
Begin Slideshow

»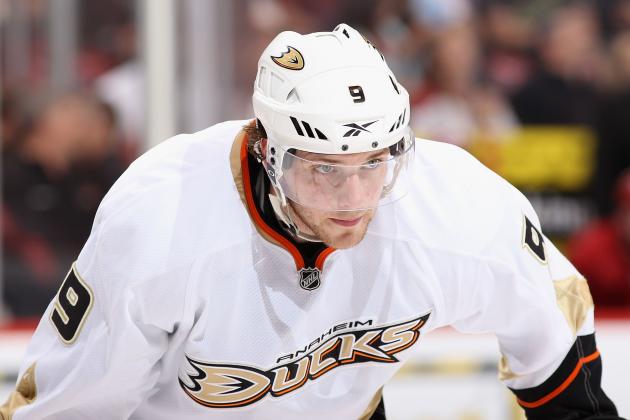 Christian Petersen/Getty Images

Bobby Ryan has great size (6'2", 218 lbs) and a very tough shot to defend.
The result is that Ryan has scored more than 30 goals in each of his first four NHL seasons.
Expect the Cherry Hill, N. J., native to continue to put up solid numbers, especially if linemates like Ryan Getzlaf and Corey Perry return to their prior numbers.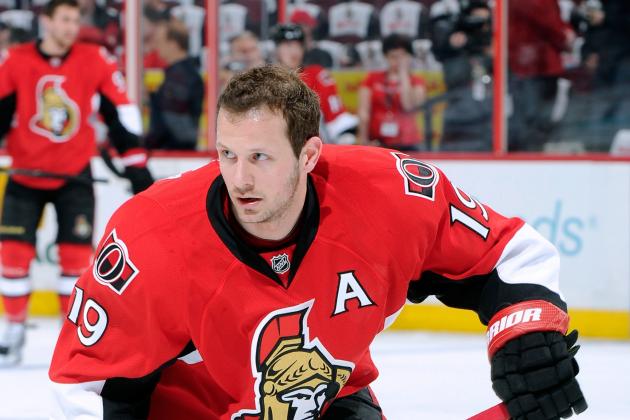 Richard Wolowicz/Getty Images

Since spending the 2004-05 lockout in the AHL, Ottawa forward Jason Spezza has been one of the league's most explosive players.
The 29-year-old Senators star has compiled four seasons with 30 or more goals and four seasons of more than 80 points.
Spezza was a big part of the Senators run to the Stanley Cup Final in 2006-07 and had a career-best 92 points a season later.
Last season, Spezza again averaged more than one point per game, and he remains a dangerous weapon whom opponents need to account for when they play against Ottawa.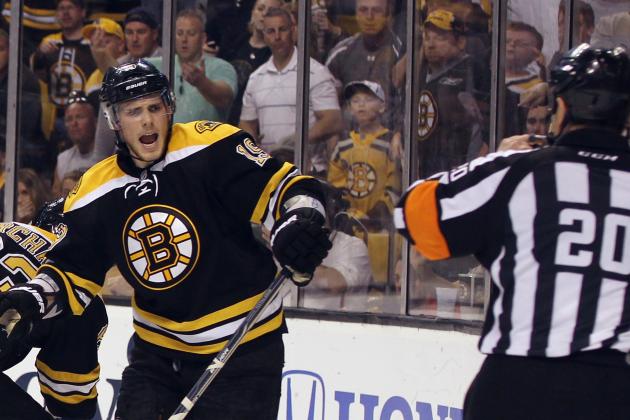 Bruce Bennett/Getty Images

Bruins forward Tyler Seguin won't turn 21 until the end of the month, but he has already come within a hair of his first 30-goal season in the NHL.
Seguin tallied 29 times last season and accumulated 67 points, more than triple his rookie total of 22.
The Brampton, Ontario, native is an excellent skater with a great burst that allows him to beat defensemen to the puck or to the edge.
The scariest thing about Seguin for opponents is that he still has plenty of learning to do and still has plenty of room for improvement before reaching his full potential.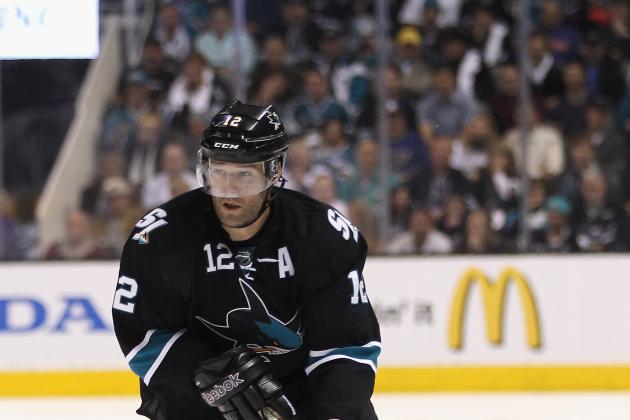 Ezra Shaw/Getty Images

Patrick Marleau may not get as much attention as he deserves playing out in San Jose, but the Sharks forward has consistently shown he is one of the NHL's most dangerous players with the puck.
Marleau has topped the 30-goal mark six times already, including a career-best 44 tallies in 2009-10.
The talented Sharks' forward has good size and a quick release. Critics would like to see him play a more physical game, but few can argue with Marleau's ability to make plays and puck the puck in the net.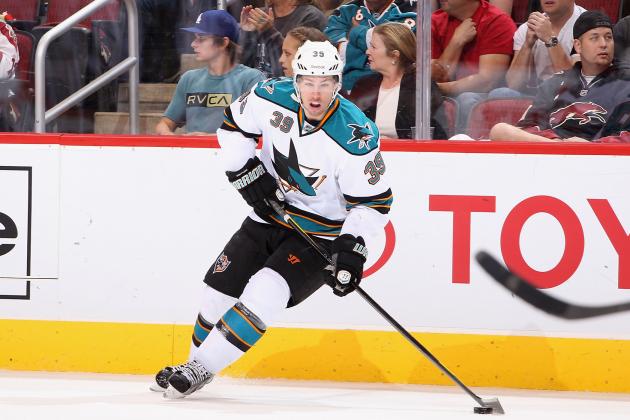 Christian Petersen/Getty Images

Logan Couture has played two complete NHL seasons and has topped the 30-goal mark in both of them.
The 23-year-old native of London, Ontario, is smart in his own end of the ice, but his biggest contribution is as a goal scorer. He has great vision and anticipation and isn't afraid to get "dirty goals" from in front of the opponent's net.
Expect Couture to see plenty of ice time on the Sharks' top scoring line and the No. 1 power-play unit as well.
Couture's best hockey is still ahead of him, and he should provide San Jose with another strong and productive season this year.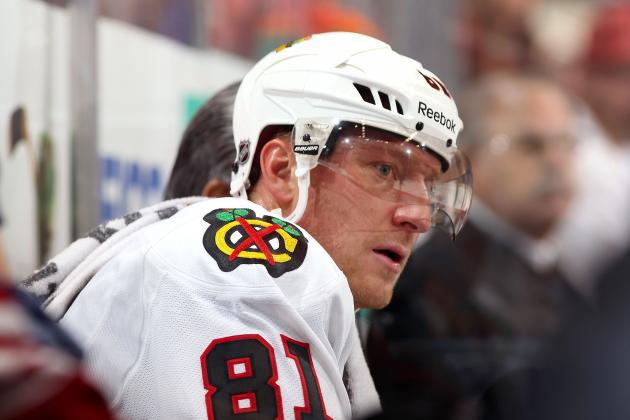 Christian Petersen/Getty Images

Veteran winger Marian Hossa has already had three seasons of 40-plus goals and four others of 30-or-more.
The 34-year-old Slovak has been a key asset on successful team. Hossa played in three straight Stanley Cup Finals from 2008-2010 before finally winning a championship in his third try.
Hossa is deadly on the power play and has the savvy and experience to continue to be a valuable part of winning teams.
He is healthy again after suffering a devastating injury in the playoffs against Phoenix last season and is off to a fast start this year.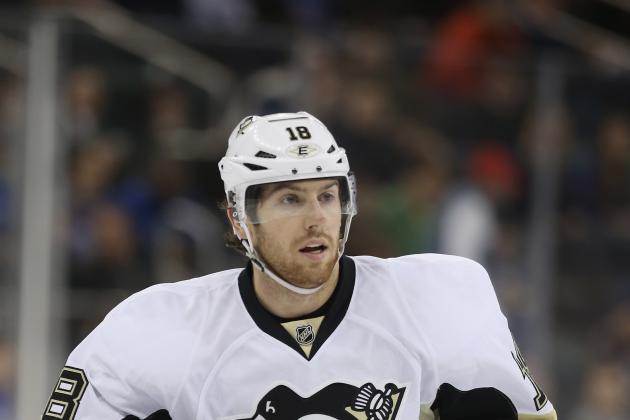 Bruce Bennett/Getty Images

Neal was a good young winger on Dallas, but he blossomed last season in Pittsburgh when he scored 40 goals for the Pens.
Sure, playing with Evgeni Malkin or Sidney Crosby helps, but Neal is a dangerous goal scorer with a high shooting percentage.
At 25, the Whitby, Ontario, native still hasn't reached his prime. He should continue to play with Malkin or Crosby and should get plenty of scoring chances.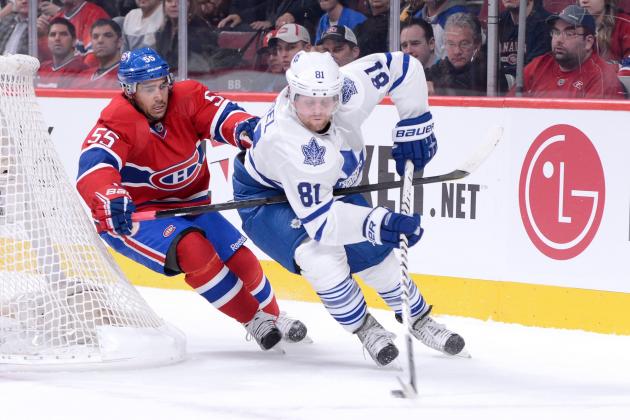 Richard Wolowicz/Getty Images

Phil Kessel has four straight seasons of 30 or more goals, one with the Bruins and the last three with the Maple Leafs.
Kessel had a career-best 37 goals and 82 points last season and is a threat to score every time he touches the puck.
Maple Leafs' fans may not be thrilled with the high price the club paid to acquire Kessel, but he is the most dangerous player on Toronto's roster, and he's still only 25 years old.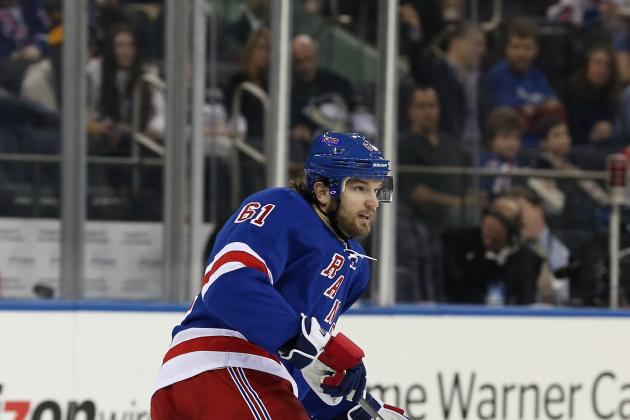 Bruce Bennett/Getty Images

Rick Nash's accomplishments came, despite playing on some mediocre Blue Jackets teams over the years.
The Brampton, Ontario, native already has seven seasons with at least 30 goals and two seasons with 40 or more.
Now Nash faces a new set of challenges playing for a contending team but has very talented teammates like Marian Gaborik and Brad Richards.
At 28, Nash should have several seasons of top production left in him.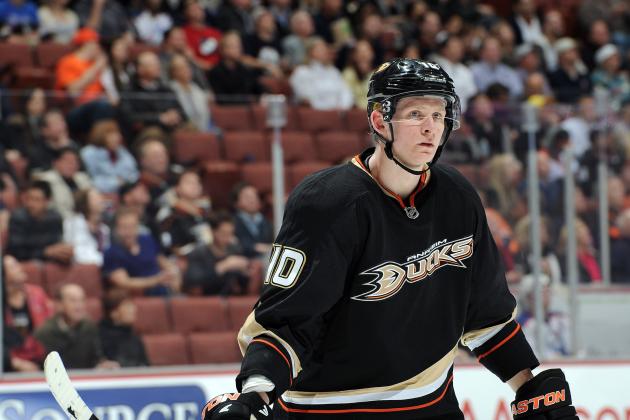 Harry How/Getty Images

How good is Corey Perry? The Ducks winger had a "disappointing" season in 2011-12 and still scored 37 goals.
In 2010-11, Perry scored 50 goals and 98 points, both career highs.
Perry plays a physical style and has 100 or more penalty minutes in each of the last five seasons.
At 27, Perry remains in his prime and is a key component on the Ducks' top line.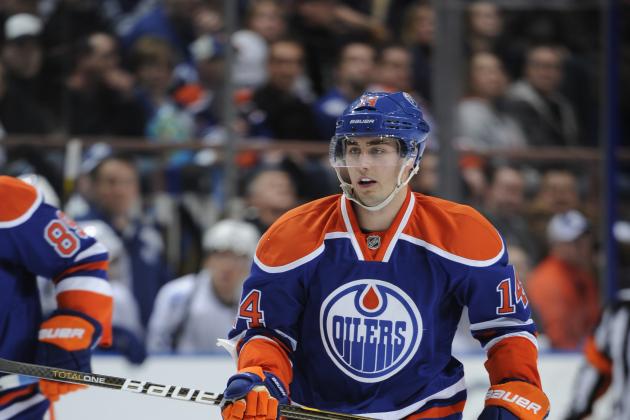 Dale MacMillan/Getty Images

Jordan Eberle had a breakout season for the Oilers last year, scoring 34 goals and 76 points in just his second NHL season.
He's only 22, so the former first-round draft pick still has plenty of upside.
Eberle is capable of making great rushes by using his elite speed. His hands are a big asset as well, and he is already a very capable finisher.
It is very possible Eberle's point totals take another leap forward this year or next as he continues to mature as a player.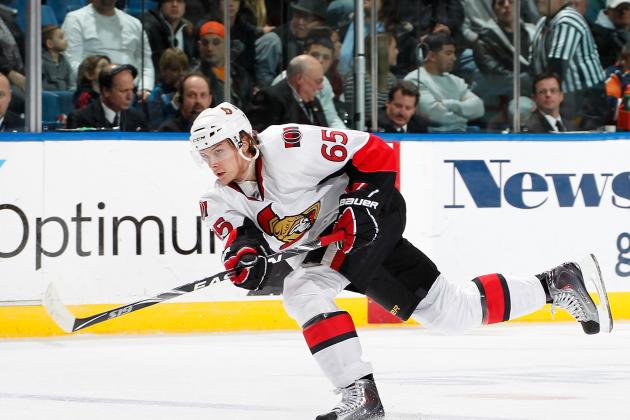 Paul Bereswill/Getty Images

Erik Karlsson won the Norris Trophy last season because he was, by far, the most explosive defenseman in the game.
He finished the season with 78 points, 25 more than any other defenseman in the league. He narrowly missed his first 20-goal season, totaling 19 tallies.
Karlsson has the ability to change the complexion of a game with his speed and passing ability. He also has a hard and accurate shot.
The scary thing for opposing players is that probably the best is yet to come for this talented 22-year-old Swede.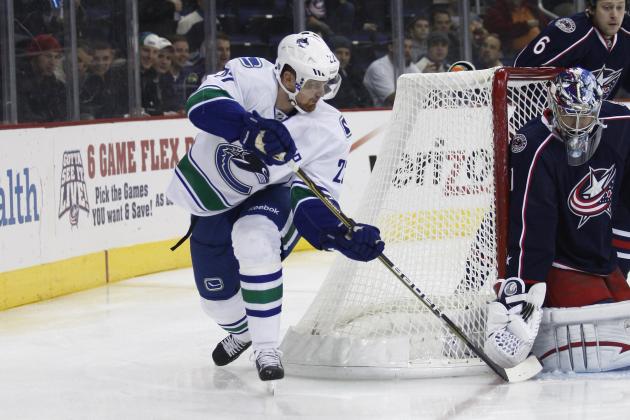 John Grieshop/Getty Images

As the better goal scorer, Daniel is the more explosive of the Canucks' Swedish twins who play so well together.
Daniel has four seasons of 30 or more goals including a career-best 41 goals and 104 points in 2010-11. That was good enough to win Sedin the Art Ross Trophy as the NHL's top scorer.
He is very dangerous off the cycle and has a heavy shot.
Expect a few more seasons of top production by Daniel and Henrik who narrowly missed making this list.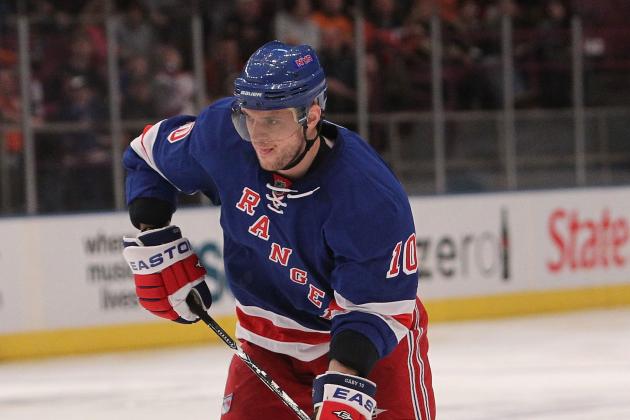 Nick Laham/Getty Images

Marian Gaborik is a true sniper, an offensive force that opponents must slow down if they hope to beat the Rangers.
In fact, one reason the Rangers may have acquired the speedy Slovak is the five-goal game he had against the Rangers on December 20, 2007.
With Brad Richards feeding him the puck and a dangerous new linemate in Rick Nash, Gaborik should continue to score at a very high rate if he can stay healthy.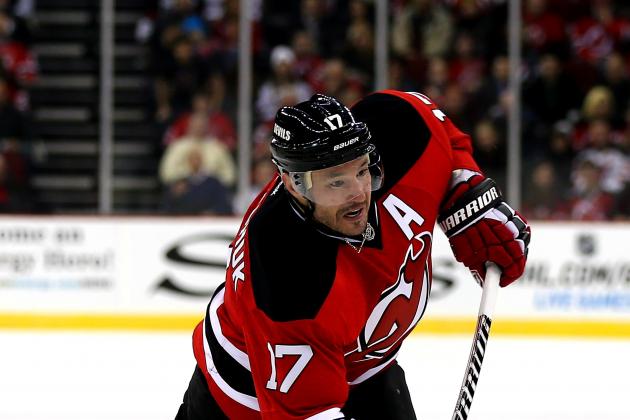 Elsa/Getty Images

New Jersey winger Ilya Kovalchuk is a proven goal scorer and already has six seasons of 40 or more goals to his credit, including a pair of 50-goal seasons.
The Russian sniper had free rein in Atlanta but has continued to score consistently while adjusting to the Devils' more responsible system.
He has a lightning-quick release which he utilizes well from the point on the power play.
Kovalchuk played very well in the KHL during the lockout, scoring at a 40-goal pace. He should continue to shine for New Jersey now that the NHL season in under way.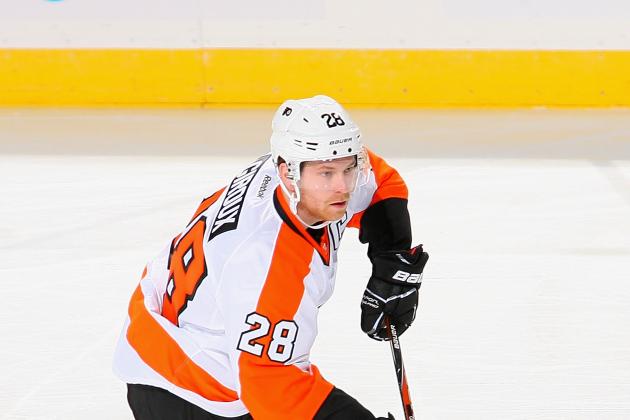 Rick Stewart/Getty Images

Over the past two seasons, Claude Giroux has developed into one of the most dangerous players in the NHL.
The Hearst, Ontario, native saw his point total rise to 76 points in 2010-11 and then explode to a career-high 93 last season.
In addition to his quick release, Giroux is a fine passer who sees the entire ice very well.
He has also shown leadership qualities that led him to become captain of the Flyers at the start of this season.
Giroux is still only 25 and should be just entering the prime of his career.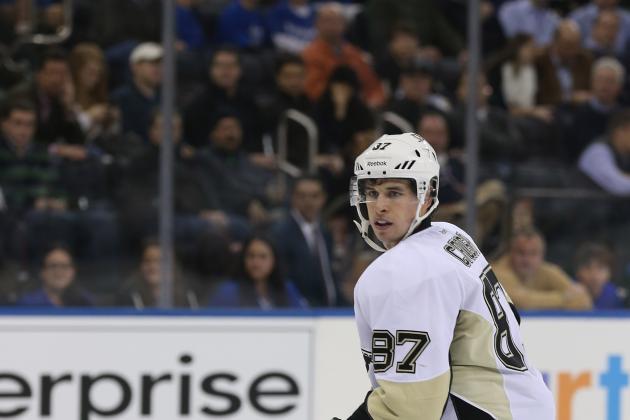 Bruce Bennett/Getty Images

Sidney Crosby remains one of the most productive players in the league if he's in the lineup. Unfortunately for Crosby and the Penguins, that's been a big if over the past two seasons.
While he's only played in only 63 games over the past two seasons, he accumulated 103 points in that time.
Crosby is very smart and determined. He has worked hard to improve some of the weaker parts of his game over the years including faceoffs and scoring goals from the "dirty areas" of the ice.
When healthy, he is one of the best if not the best player in the game today.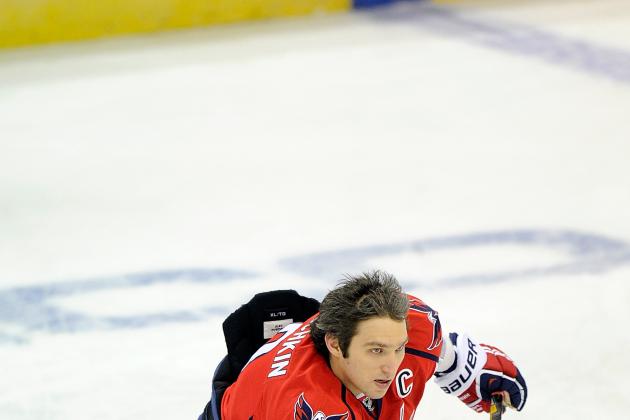 Greg Fiume/Getty Images

Alex Ovechkin's point total dropped by 20 last season, but he still had 38 goals, good for fifth best in the NHL.
The big Russian winger plays a much more physical game than most top offensive talents and already has three 50-goal seasons and one 60-goal season to his credit.
He has already won two Hart Trophies and two Rocket Richard Trophies, and at 27, has plenty of time to add to his trophy case.
With Nicklas Backstrom healthy and a new, more offense-friendly coach in Adam Oates, expect a bounce-back season from Ovechkin in 2013.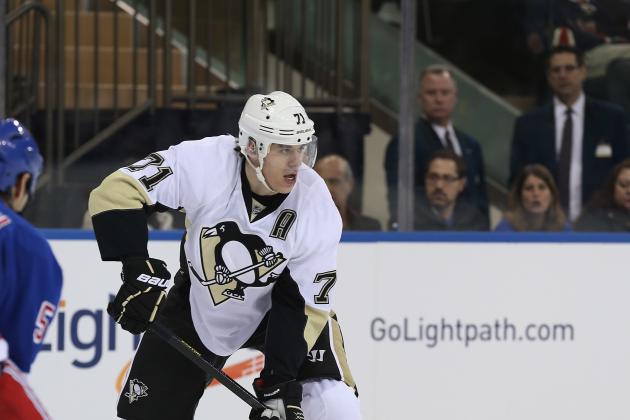 Bruce Bennett/Getty Images

Evgeni Malkin had already gone over 100 points in a season three times in six NHL seasons and has already won a pair of scoring titles, a Conn Smythe Trophy as playoff MVP and the Calder Trophy as the league's top rookie.
Malkin is 6'3" and knows how to use his size and his speed to his advantage when bearing down on opposing goalies.
At 26, the talented Russian is the best all-around talent in the NHL today.
Marianne Helm/Getty Images

Steven Stamkos scored 60 goals last year, 10 more than his nearest competitor.
The Markham, Ontario, native has a quick release and a knack for finding open space where most players think none exists.
He has scored 156 goals in the past three seasons and is the most feared sniper in the NHL today.
At 22, Stamkos should be making goalies sweat for years to come.