Superstars Who Should Dethrone Antonio Cesaro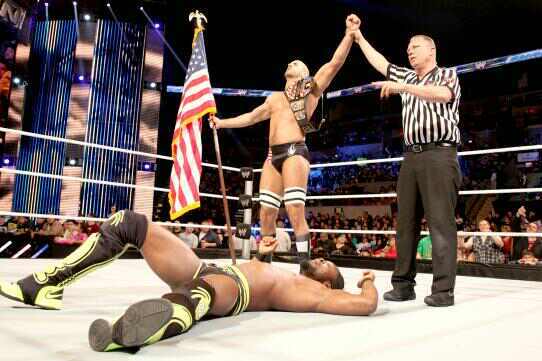 Source: WWE.com
While CM Punk's landmark WWE championship reign rolls on, Antonio Cesaro has quietly been having an impressive championship run himself.

Cesaro won the US championship at SummerSlam of last year in somewhat unspectacular fashion; he beat Santino Marella in a pre-PPV YouTube bout.

Despite that, Cesaro has slowly picked up momentum and has consistently performed well.

Although his most notable championship feud was a somewhat meager one with R-Truth, he's been notable enough for long enough that losing the championship will be a big deal.

People around the world have been speculating and discussing who CM Punk should lose his WWE championship to, but a question that doesn't get asked as much as it should is "who should Antonio Cesaro lose his championship to?"

Here are five superstars who would be good choices for successors to Antonio Cesaro.


Begin Slideshow

»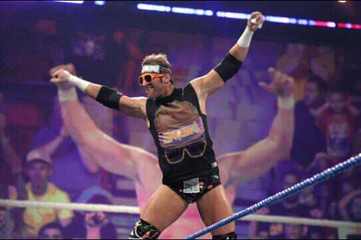 Source: WWE.com
To call WWE's apparent resentment of Zack Ryder puzzling would be quite the understatement, but it's possible that someone high up in the organization will eventually realize how much money they can make with him.

If that happens sooner rather than later, a feud with Antonio Cesaro would be a big step in the right direction for the Ryder's character.

A feud between the two would be very similar to Ryder's rivalry with Ziggler in late 2011.

Ryder would still play an underdog fighting for some of the spotlight, and Cesaro would represent the almost overwhelming adversity the Broski has to overcome.

With the Long Island Iced Z's popular YouTube show having recently come to an end, the next few months of his career are of utmost importance.

It unfortunately doesn't seem particularly likely that WWE will give Ryder another shot at a solid midcard position, but if they do a win over Cesaro could cement him as WWE's new ultimate underdog.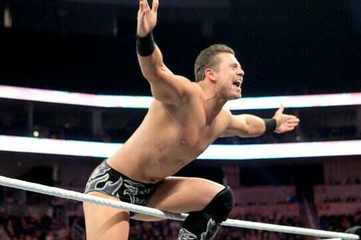 Source: WWE.com
The Miz is a former WWE champion who main-evented WrestleMania in 2011, but he's suffered a fall from grace since losing the title a month after that.

Despite this, he's still a very valuable performer if used properly.

Miz and Cesaro are currently embroiled in a rivalry, but if WWE are to get the most out of their program, they need to give it a better spot than a pre-PPV bout.
Miz recently turned babyface, and now he needs to get some real momentum behind him.

Having Miz go over Cesaro in a meaningful feud would be a smart first step in the re-invigoration process of Miz's character.

Having a former world champion feud for the US championship can elevate its prestige to even higher levels than Cesaro has taken it to; let's just hope WWE gives them enough TV and PPV time to do that.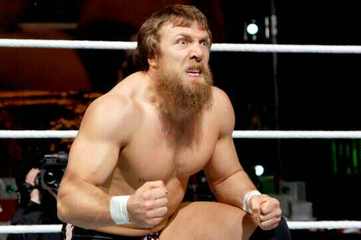 Source: WWE.com
Daniel Bryan, as part of Team Hell No, is a big part of why the tag team championships mean something again.

Similarly, associating him with the US championship could only help the midcard.

Daniel Bryan and Kane were unexpectedly brilliant as a pairing, but they've about run their course.

Bryan is ready to explode onto the main-event scene, but both world title pictures are already a little overcrowded with stars like Punk, Cena, Rock, Sheamus and Orton about.

Another main-event run would be ideal, but if it doesn't happen, Bryan's presence alone could raise the significance of the midcard.
Bryan is a former US champion, and one more run with the title, if booked properly, could benefit the title itself as well as all the wrestlers Bryan feuds with for it.

Bryan's aloof character would be a perfect juxtaposition to Cesaro, who takes himself so seriously.

Lastly and most importantly, these two could put on a series of outstanding matches.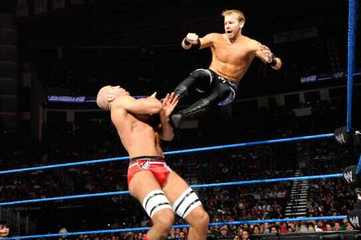 Source: WWE.com
Christian hasn't been seen in around six months, but before he took time off for surgery, Captain Charisma served Cesaro his first singles loss in WWE.

Christian is an industry veteran who would likely be able to lift Cesaro's already impressive game, and much like Bryan, could have some excellent matches with the current US champ.

The US championship, by the way, is one of two active championships Christian is eligible to contend for but has yet to win: the other being the WWE championship.

A US title win is one of the very few things Christian has yet to achieve and Cesaro first tasted the cruel pain of defeat because of Christian; their story basically writes itself.

Having Christian win the US title could lead to some more terrific midcard feuds, and perhaps be a precursor to one more chance at a world championship.

Despite his immense talent, WWE have misused or underused Christian at various points during his career; hopefully that changes once he returns, and a program with Cesaro represents a tremendous opportunity for both superstars.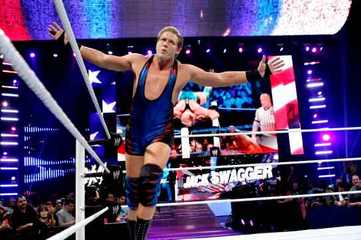 Source: WWE.com
This former world champion hasn't been seen on television in around four months, hopefully because WWE has plans to re-push him and want fans to forget how terribly they've used poor ol' Jack over the past couple of years.

Antonio Cesaro claims no American can pry the US championship from his tight Swiss grasp, and Jack Swagger calls himself the All-American American.

It's extremely unlikely that WWE could come up with a better way to introduce Swagger as a babyface than that.

Cesaro has gotten some solid heat over the course of his title reign, and having a returning Swagger triumphantly defeat him would instantly legitimize him as a superstar whose losing ways are behind him.

A feud between these two would be what the midcard is all about; two young stars getting the chance to work together to show the world what they can do in and out of the ring. Swagger and Cesaro could have a feud that strengthens both of their characters.

Swagger's been out for quite some time now, and there's no better way to reintroduce him into the WWE universe than to have him dethrone Antonio Cesaro.