Future MLB Superstars You've Probably Never Heard Of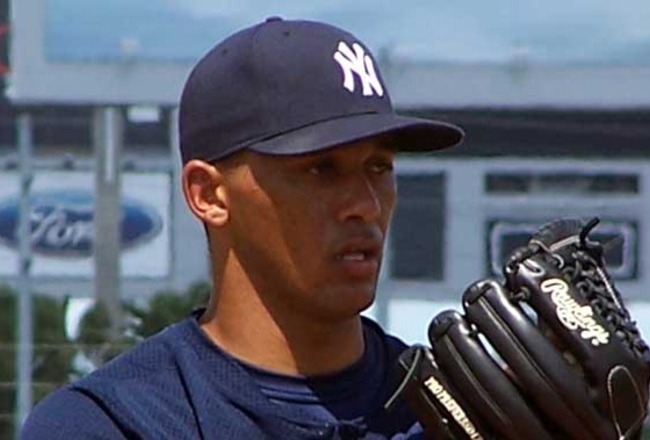 Jose Campos (Yankees) has the upside of a Nos. 2 or 3 starter... if he can stay healthy // Courtesy of FoxSportsNext.com

Not every successful major league player is a former top prospect. Rather, it's the high-ceiling players who typically garner the most hype as they ascend the organizational ladder.
One of the more rewarding aspects of scouting comes from the identification of young players who despite flying under-the-radar, showcase the potential to be impact players in the major leagues.
Here's a look at five lower-level prospects that possess the high ceiling of a standout big leaguer.
Tyler Glasnow, RHP, Pittsburgh Pirates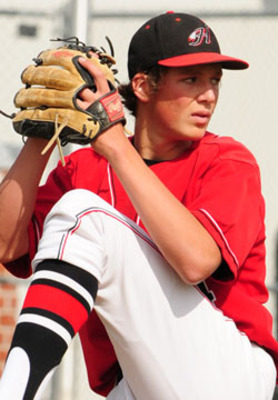 Courtesy of PerfectGame.org
Season in Review: Selected in the fifth round of the 2011 draft, Glasnow made his professional debut last season across two levels, as he registered a 2.10 ERA with 40/16 K/BB in 34.1 innings in the rookie-level Gulf Coast League, followed by four scoreless frames for Short-Season State College.
Scouting Report: A 6'7", 195-pound right-hander, Glasnow repeats his delivery well relative to his size. He throws his fastball on a steep downhill plane with above-average velocity in the low-90s, however, he needs to add physical strength and gain experience. His heater has potential for mid-90s velocity by the time he reaches the major leagues.
Glasnow's curveball can be a hammer with excellent pace and shape. However, he struggles to stay on top and execute pitch. His changeup is fringy, but will be instrumental in his overall development during the 2013 season.
Jacob (J.T.) Realmuto, C, Miami Marlins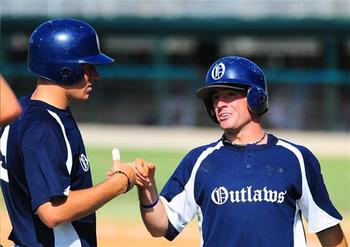 Realmuto (left) // Courtesy of Coachesaid.com
Season in Review: After posting an .801 OPS in his full-season debut at Low-Greensboro in 2011, Realmuto regressed across the board last season, batting .256/.319/.345 with 24 extra-base hits, 13 stolen bases and 64/37 K/BB in 123 games at High-A in 2012.
Scouting Report: Realmuto has the hand-eye coordination, strength and natural talent to hit for both average and power, and wraps bat and bars front arm. His swing was much longer this past season, but he casts hands around too many pitches and his swing often lacks fluidity and rhythm. He has plus-raw power, but utility is questionable. Solid plate discipline—now he just needs to put it all together.
Realmuto is a rare breed of catcher who's also an above-average runner capable of double-digit stolen bases. He has an impressive catch-and-throw skill set. His quick release and plus-arm strength results in consistent pop times around 1.8 seconds. Game-calling and ability to slow down the game should improve with experience, as he is still learning the position, but his footwork and blocking continues to improve.
Jose Ramirez, 2B, Cleveland Indians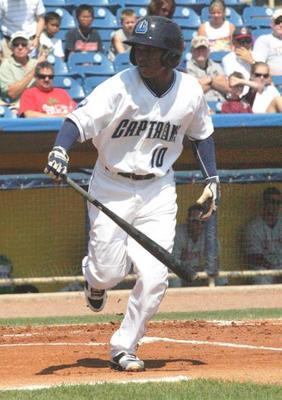 Courtesy of lakecounty-sentinel.com
Season in Review: After batting .325/.351/.448 during his 2011 professional debut in the rookie-level Arizona League, Ramirez continued to rake last season with a .354/.403/.462 slash line and 26/24 K/BB in 67 games for Low-A Lake County.
Scouting Report: At 5'9", Ramirez doesn't involve much projection. He's a switch hitter with a simple swing and direct path to the ball, lots of hard contact, strong top hand and bat-to-ball ability. He has the potential for a legitimate plus hit tool, and drives the ball despite his undersized frame. He can be overaggressive at the plate, however, and projects for below-average power.
Ramirez is a natural second baseman. Although his arm is his weakest tool, it is sufficient for the position. He has smooth, clean actions, and his above-average speed lends to similar range. He has a solid glove and hands, but is a second-base-only prospect. His value will always be tied to his hit tool.
Alberto Tirado, RHP, Toronto Blue Jays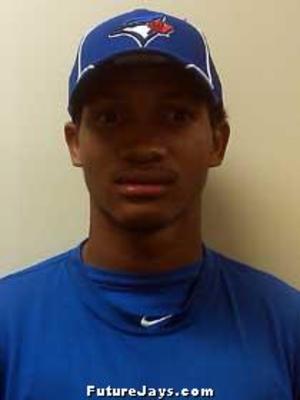 Courtesy of futurejays.com
Season in Review: After signing in July of 2011, Tirado pitched at two rookie levels last season as a 17-year-old in his professional debut. The right-hander opened the year in the Gulf Coast League where he registered a 2.68 ERA with 34/12 K/BB in 37 innings. Following a promotion to rookie-level Bluefield in the Appalachian League, Tirado posted a 2.45 ERA and allowed only four hits over three starts.
Scouting Report: Although he's undersized at 6'1", 177 pounds, Tirado uses his long, lanky arms to create a consistent downhill plane. His fastball sits in the low-90s, and his wiry frame suggests the potential to add velocity. The 18-year-old's best secondary offering is currently his changeup, which has the potential to be an above-average pitch. He also throws a slider, though it's a raw pitch that will need considerable development.
With a feel for three pitches as a teenager, Tirado has the potential for a high ceiling.
Jose Campos, RHP, New York Yankees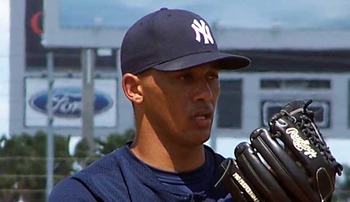 Courtesy of FoxSportsNext.com
Season in Review: Acquired from the Mariners along with Michael Pineda prior to the 2012 season, Campos posted a 4.01 ERA with 26/8 K/BB in 24.2 innings for Low-A Charleston before he was sidelined for most of the season with an elbow injury.
Scouting Report: The 6'4" right-hander has a wiry frame with efficient delivery and quick arm. Campos doesn't shy away from attacking opposing hitters and demonstrates advanced feel for strike zone. His fastball jumps out of his hand with downward trajectory and arm-side run. He's comfortable throwing the pitch in all counts, and will use it as strikeout pitch when mixing pitches effectively. He snaps off plus breaking ball that's a legitimate swing-and-miss out pitch. Campos' changeup has the potential to be average-to-above-average offering given the deception relative to his arm speed.
Keep Reading