5 NBA Teams You Shouldn't Give Up on Yet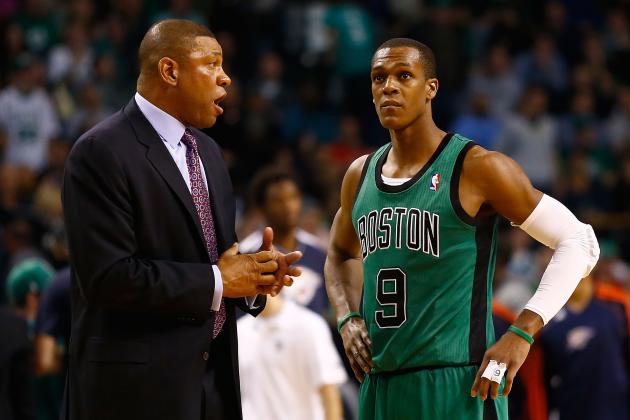 Jared Wickerham/Getty Images

The halfway point of the NBA season has come and gone. Teams can now begin the process of classifying themselves as a potential player in the playoffs, or a lottery-bound bottom feeder.

Somewhere in between are the teams whose futures aren't as clear. Some have counted these teams out, while some believe that a resurgence is still a possibility with half of the season to right their respective ships.

Since we are still relatively new to 2013 and the sense of "new beginnings" and "positivity" are still fresh in our minds, let's take a look at a few NBA teams you shouldn't give up on yet.
Begin Slideshow

»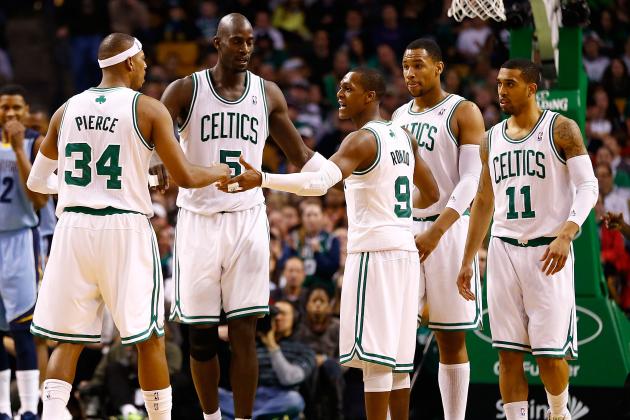 Jared Wickerham/Getty Images

Okay, so allowing Kyrie Irving to drop 40 points isn't exactly helping the argument of not giving up on them, but Boston still has the tools in place to be a force to be reckoned with in the Eastern Conference.

When Rajon Rondo isn't bumping referees and Kevin Garnett isn't comparing players' spouses to children's cereal, the Celtics still actually have a very talented roster—one that is capable of causing problems for any team come playoff time.

Although they may not be the championship team of 2008, with Rondo and Paul Pierce still finding ways to put up numbers, Garnett continuing to anchor the defense and Avery Bradley's return injecting some new life, they have the ingredients to not only stay afloat in the East, but to climb the standings and position themselves for a solid playoff run.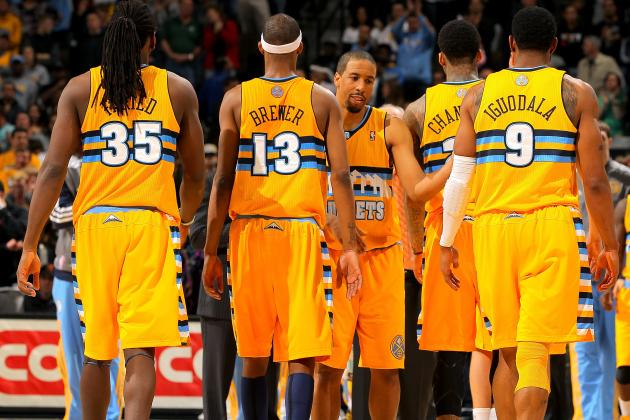 Doug Pensinger/Getty Images

When the Nuggets landed Andre Iguodala in this past summer's mega-blockbuster trade, many thought that placed them among the Western Conference heavyweights. While George Karl and his troops have had a fairly successful season, it hasn't gone exactly as planned.

Some of that has to do with players still finding their roles on this extremely deep team, and some of it has to do with playing one of the tougher schedules to begin the season (having played the majority of their games thus far on the road).

That being said, the Nuggets are starting to find their footing. They have one of the more talented and deeper rosters on paper, which is beginning to translate on to the court. As the season progresses and their chemistry continues to build, they will prove that they are built to be a legitimate threat out West.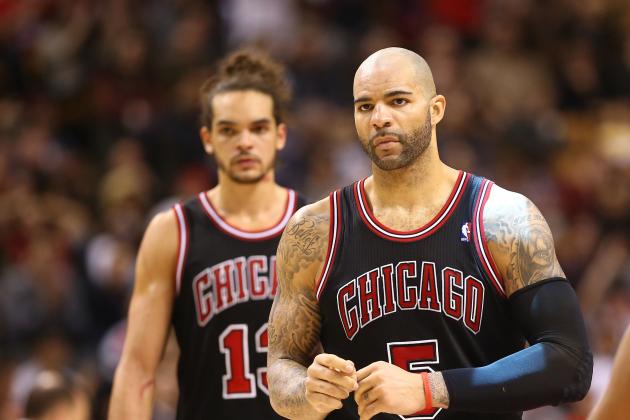 Tom Szczerbowski-USA TODAY Sports

For most teams, losing their best player, and the league MVP, for the majority of the season would spell disaster and a trip to the basement of their conference. Somehow, someway, the Chicago Bulls have figured out a way to piece things together in Derrick Rose's absence.

Carlos Boozer has rediscovered his game, Joakim Noah has become one of the premier big men in the entire league and they've even found a hidden gem in defensive stud Jimmy Butler. All of that, combined with the defensive genius of Tom Thibodeau, has the Bulls creeping up the standings in the East.

Despite that, there are doubts on whether this team can make a serious push when Rose returns since it is unknown how effective he will be coming off of a torn ACL. Whether he's at full capacity or not, Chicago's defense remains top-notch and will continue to haunt opposing offenses in their dreams.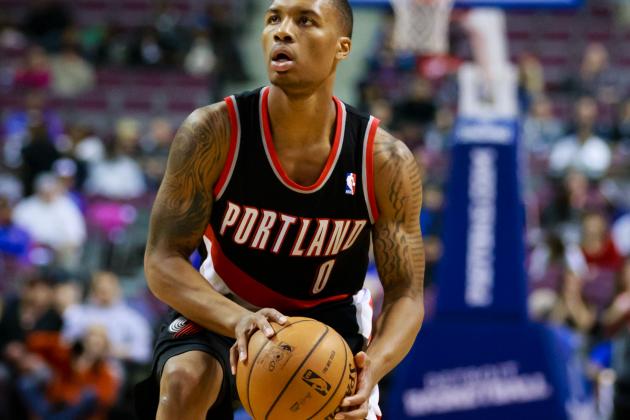 USA TODAY Sports

Portland has lost six straight after getting hot in late-December, early-January. Not much was expected from this team to begin the season, but after drafting the likely Rookie of the Year in Damian Lillard to pair with the likes of LaMarcus Aldridge and Nicolas Batum, they find themselves in the hunt for one of the last playoff spots in the West.

That trio, along with role players J.J. Hickson and Wesley Matthews, make up one of the more formidable five-man groups in the league and can give any team in the league all kinds of problems.

But in the end, the main reason to be optimistic about this team and why you shouldn't count them out is Lillard. The rookie out of Weber State is a budding superstar and is already one of the more difficult covers in the league. While he won't lead them to an NBA title, the chances of him leading this team to a playoff berth is not out of the realm of possibility.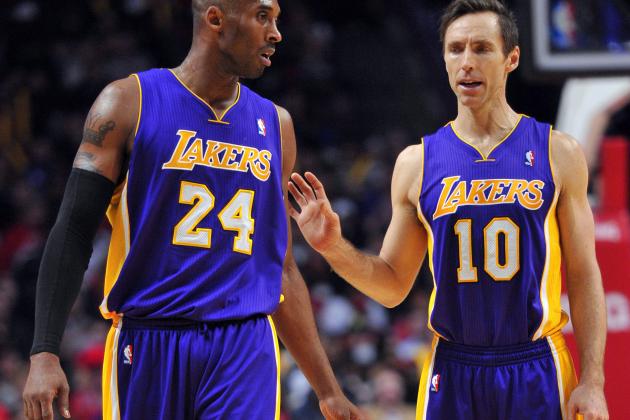 Rob Grabowski-USA TODAY Sports

Things are pretty bleak for the purple and gold these days. The brightest spot of their season so far might be Kobe Bryant live-tweeting his 81-point game from seven years ago.

Yes, it's gotten that bad.

Despite everything that's gone wrong, and despite all of their defensive deficiencies, it's extremely difficult to imagine this team not making the playoffs and somewhat correcting this unfathomable season.

If Kobe was able to lead the likes of Chris Mihm, Kwame Brown and "Smush" Parker to a playoff appearance, he should be able to do the same with this group. He may not be the same player he once was, but he knows what it takes to win.

It's going to be a long road for the Lakers to get this train wreck back on the tracks, but with the talent that is on this roster, even Mike D'Antoni should be able to turn this disaster into, at the least, a disappointment.