Top UFC Breakout Candidates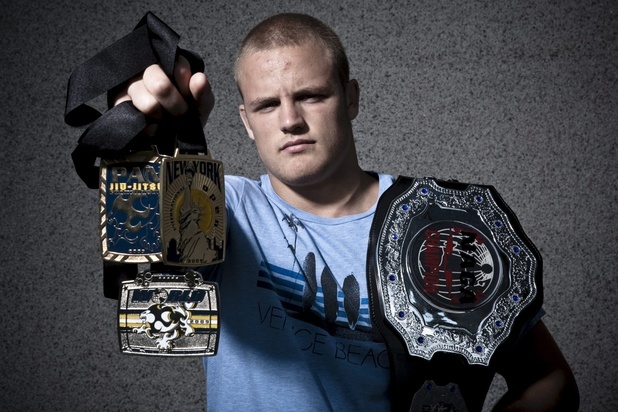 mmainportland.com
There are so many talented fighters currently gracing the UFC roster that it seems borderline unfair to possess such quality and quantity.
But while these athletes strive to improve their skills and solidify their spot within the promotion, only a handful of fighters possess the innate ability to escape divisional depth.
These select characters have done enough throughout their professional careers and short time in the UFC to earn a stake as a potential UFC breakout candidate.
Without further ado, in no specific order, here they are. If one of your favorites have been passed by, please comment freely.
Begin Slideshow

»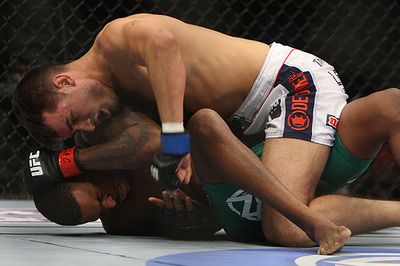 sherdog.com
Everybody knew Myles Jury was an exceptional grappler, but only a few could have predicted he'd stifle the red-hot Michael Johnson for three straight rounds.
Jury may have dropped the ball in excelling during his stint on The Ultimate Fighter Season 15, but there's no denying his ability to finish fights any way he can.
Currently riding a two-fight UFC win streak, the 24-year-old should experience even more success heading into 2013 as he extends his striking repertoire and evolving jiu-jitsu skills.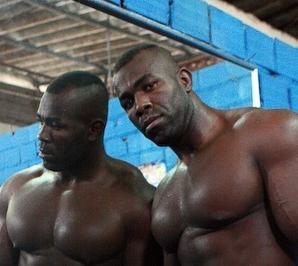 mma-bignevt1.blogspot.com
One knockout and Geronimo dos Santos will get his chance at a top-10 UFC heavyweight. The only problem is that the Brazilian has to wait until at least October to do so.
A troubling Hepatitis B infection cost dos Santos the opportunity to debut back at UFC 153 against Gabriel Gonzaga and consequently sidelined him for 12 months.
Now fading into the back of the minds of fans looking for the next best thing in the heavyweight division, the powerful owner of 23 career knockouts will have to impress upon his long-awaited arrival.
If he can do that, there's no telling how dominant he can become.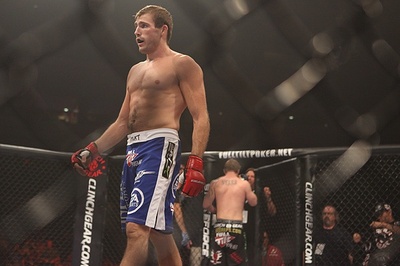 sherdog.com
One look at his name and it's easy to see why Ryan Couture is a perfect candidate to break out in 2013.
The 30-year-old's overall skill set may not meet the standards of some of the UFC's more elite lightweights, but you'd have to assume that Randy's iron-clad resilience rubbed off on his son in a more than positive way.
In any case, as long as Couture wins his first fight in the UFC, his progress in Strikeforce and his father's reputation should land him a significant breakout opportunity sometime in 2013.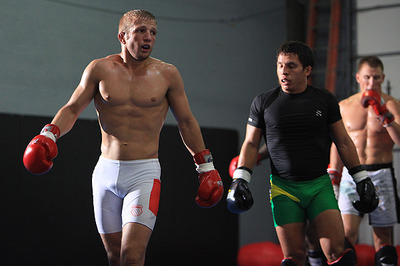 sherdog.com
TJ Dillashaw may have been in the wrong place at the wrong time when he got derailed by flyweight title challenger John Dodson back at The Ultimate Fighter 14 Finale, but that doesn't mean he's the same fighter.
That loss was the first of Dillashaw's career and he's consequently been flying under the radar ever since.
Well, on the back of two consecutive victories in the UFC bantamweight division, the Team Alpha Male standout is finally making his way towards stardom.
Unable to compete against Mike Easton at UFC on FOX 5 in December due to injury, Dillashaw will get another chance to showcase his elite skills sometime this year.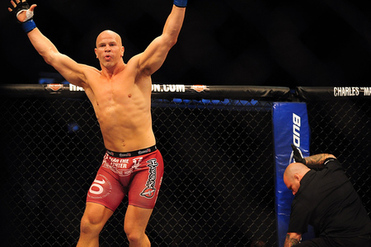 fighthobby.com
When a fighter knocks out his opponent in seven seconds in his UFC debut, people tend to take notice.
In Ryan Jimmo's case, that type of instant exposure is well-deserved.
Jimmo, a 31-year-old Canadian sporting a second-degree black belt in Shito-ryu (karate), has been wreaking havoc in the lesser-known MMA circuits for over five straight years.
He finally got his break to debut in the UFC back in July and made the most out of the quickest knockout in promotional history.
An impressive follow-up finish over the punishing James Te Huna at UFC on Fuel TV this February should catapult him close to the light heavyweight division's top 10.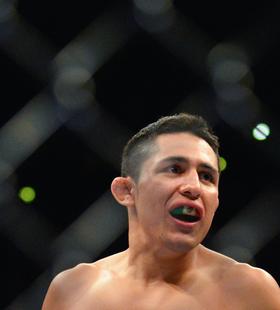 bloodyelbow.com
The sole Mexican-born fighter in the UFC has been creating quite a buzz in the bantamweight division.
Now the owner of three straight first-round finishes against relevant and quality opponents, 23-year-old Erik Perez has become the next best thing when it comes to international stardom.
He's arguably already a breakout star when it comes to Mexican MMA, so his mass appeal should help the UFC expand elsewhere south of the border besides Brazil.
As far as his career inside the cage is concerned, Perez is arguably one more finish away from fighting for No. 1 contender rights. His striking ability and youthful approach resemble that of fellow bantamweight Michael McDonald.
mmaoctagon.ru
Currently an owner of an undefeated UFC record at 3-0, which includes two finishes, Khabib Nurmagomedov (wow, that was tough) is turning into a 155-pound wrecking ball.
Only 24 years old, the Russian has looked like a veteran against some of the lightweight division's toughest, including Thiago Tavares and Gleison Tibau.
His formidable sambo skills have perfectly complemented his abilities as a judo black belt. Not to mention, his Russian hat selection is off the charts.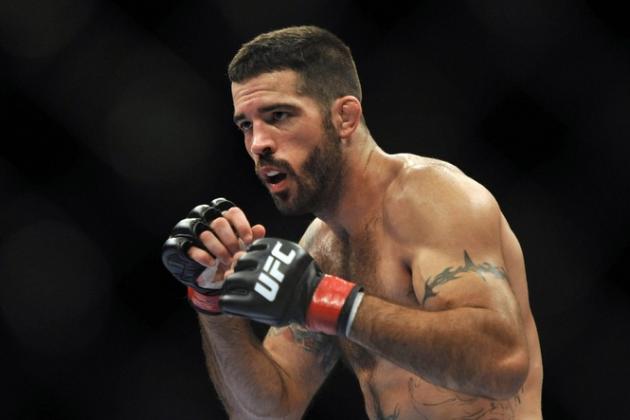 twylah.com
Matt Brown has been around the block, to say the least. But what lands him on this list is his ability to transform his inconsistent ways into victorious fortune.
After finally putting it all together and rounding out the rough edges of his game, Brown has now racked off four straight wins in the UFC welterweight division, including his recent second-round TKO of a very hungry Mike Swick.
At this point in his career, assuming this is the only time the 32-year-old will have to rise to the top, Brown shouldn't stop at anything to prolong divisional success. That makes him a very dangerous candidate to finish top contenders in 2013.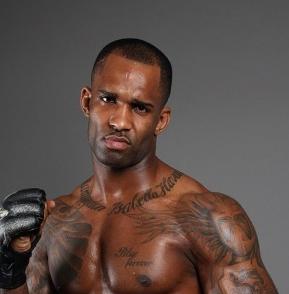 addictedmma.com
Jimi Manuwa's power is not to be reckoned with. Its repercussions are deadly.
Unfortunately for many UFC light heavyweights, that power is still relatively unknown.
Besides his recent debut victory over the highly entertaining Kyle Kingsbury, Manuwa's other 11 career wins came against fighters hailing from the depths of obscurity.
That's obviously nothing to boast about, but finishing all of those fights except one by way of his freakishly destructive hands is.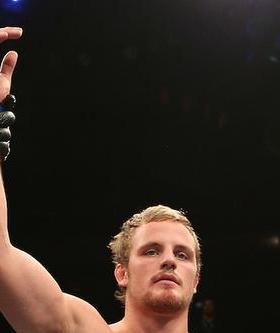 tumblr.com
Based completely on potential, Gunnar Nelson is one of the most exciting fighters to watch in MMA.
Based on overall skill and current ability, he's still one of the more fascinating young stars in the sport.
Nelson is basically a well-rounded Icelandic superstar ready to progress into the next best thing. His striking prowess is beneficially unorthodox, driven by a background in karate, and his grappling skills are second to none.
Having black belts in Brazilian Jiu-Jitsu and Goju-ruy, the 24-year-old seems to have all the ingredients to cultivate his strengths as a future welterweight title contender. Just look at how fast he ran through a much bigger DeMarques Johnson in his promotional debut.
As long as he stays healthy and showcases an ability to eat a punch, he'll have a stake in the division's top 10 by the end of the year, especially if Georges St-Pierre leaves the scene in pursuit of Anderson Silva.
For more UFC news and coverage, Follow @DHiergesell