South Carolina Football: Who Needs To Step Up ?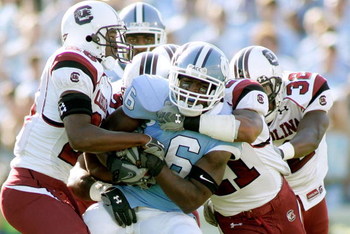 The anticipation of 2009 college football season is already in the air. Fans are talking about who will come forward and make the plays that could define their respective teams season. The University of South Carolina Gamecocks are among those talked about by their fans. The Gamecocks lost some key players to graduation, transfer or to enter the NFL draft. The question is, who will step up their game to make this program successful?
Stephen Garcia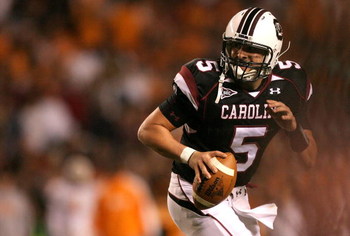 Garcia will be key to the success of the offense for 2009. Does he have the right stuff to perform under pressure? Maybe Spurrier will keep him in long enough for Stephen to prove himself.
Moe Brown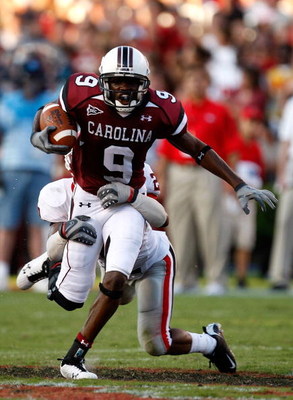 This senior Wide Receiver should get the play time he needs to make the type of plays that made him a hometown hero at Westside High School. Now that McKinney is gone, Moe has his chance to step-it-up.
Brian Maddox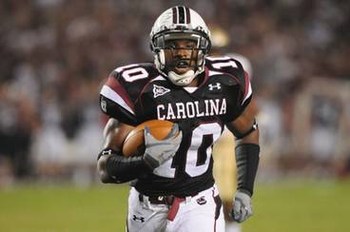 Brian rushed for 1,750 yards on 235 carriers with 18 touchdowns as a senior at T.L. Hanna High School in Anderson, S.C., helping his team to a region title and third playoff appearance in four years...a first-team All-State selection by the Associated Press and by The State...played in the Shrine Bowl...participated in the Offense-Defense All-Star Game...finished his three-year prep career with 500 carries for 4,200 yards and 50 scores...rushed for 1,340 yards and 21 TDs as a junior. Can Brian show these type numbers for the Gamecocks? If the offensive line steps up, maybe so.
Eric Norwood
Eric was able to show what he is made of last year. Will he do it again? I have no doubt the offenses facing the Gamecocks will fear this senior linebacker, again.
Who else will bring their game cap on?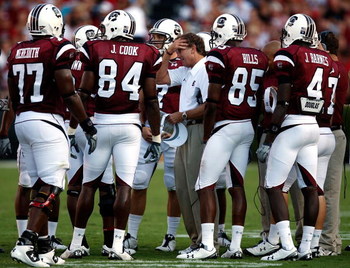 Will it be a Senior or Junior overshadowed by one of last years starters or maybe some of the latest and greatest recruiting class Spurrier scored during the off season? The 2009 SC Gamecock football team can only be successful if some, if not all, of these player to play to their potential.
South Carolina Football
Keep Reading

South Carolina Football: Like this team?