Bruins and Islanders: Crucial Players for Each Team in Friday Night Faceoff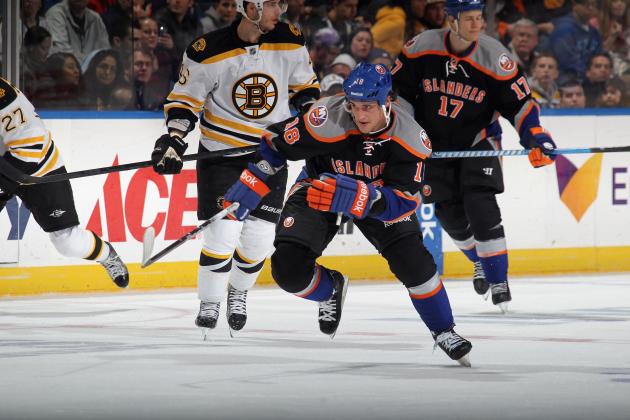 Bruce Bennett/Getty Images

With the Friday night matchup between the Boston Bruins and the New York Islanders fast approaching, both teams are undoubtedly looking forward to seeing their key players show their talents on the ice.
Whereas the Bruins face uncertainty with Tuukka Rask replacing Tim Thomas as starting goalie, the Islanders need to strengthen their offense and get the puck in the net more often. Let's take a look at the key players from each team that need to be on their game come puck drop on Friday night.
Begin Slideshow

»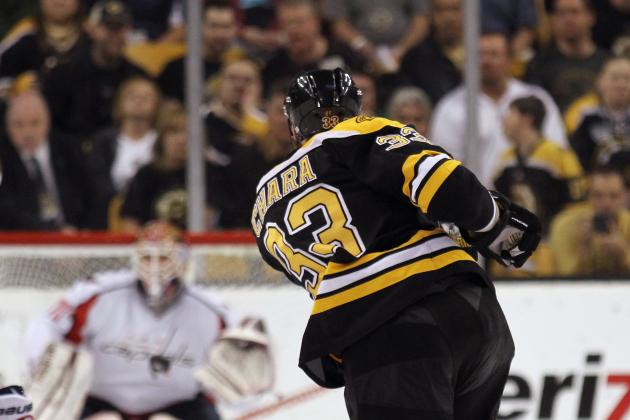 Bruce Bennett/Getty Images

An excellent defenseman and captain of the Bruins, Chara has consistently demonstrated his talents as a two-way defender. He leads the defensemen of Boston in points, and once in a while gives us a glimpse of his powerful slap shot.
In order for the Bruins to defeat the Islanders, the perennial Norris Trophy candidate must remain a dominant defender. Moreover, Chara and his fellow defensemen must work together with goaltender Tuukka Rask to ensure the Islanders' offense remains quiet and weak.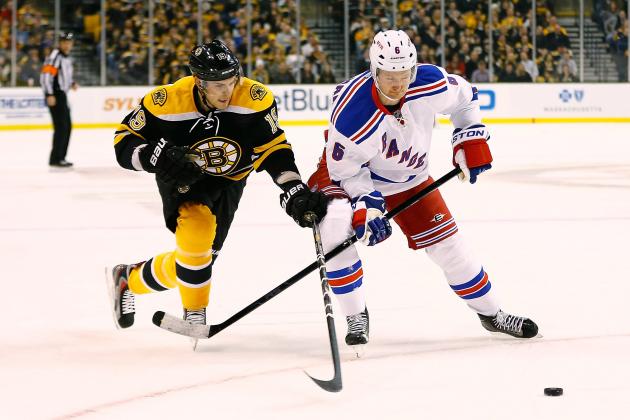 Jared Wickerham/Getty Images

It's no secret that youngster Tyler Seguin is a crucial, if not the crucial member of the Bruins' offense. The forward led Boston in goals and points last year, totaling 29 goals and 67 points during the 2011-2012 season.
The 20-year-old was the second overall pick in the 2010 NHL Draft, and he is expected to continue his impact on the Boston offense. When the Bruins put Seguin on the ice, Islanders goalie Evgeni Nabokov should be nervous.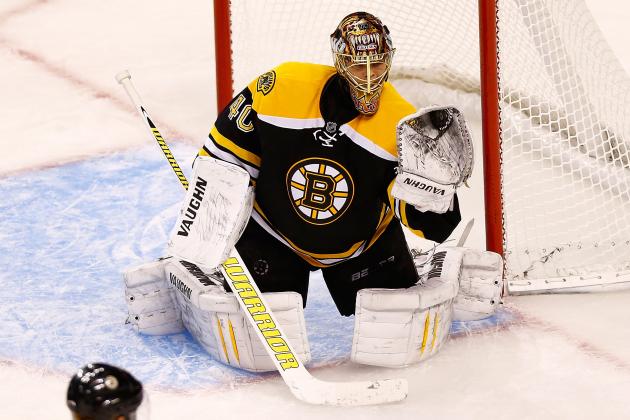 Jared Wickerham/Getty Images

Bruins fans are probably most worried about how goaltender Tuukka Rask will play this season, coming off of the groin injury he suffered in March of 2012. With Tim Thomas in Colorado on his one-year retirement from the NHL, Rask will serve as starting goaltender for this season.
Despite fans' uncertainty, Rask played quite well during the season opener against the New York Rangers. He stopped 20 of the 21 shots put on net by New York, and he also helped to prevent the Rangers from scoring on any of the five power plays.
Bruins head coach Claude Julien seems optimistic about Rask. "I thought he was solid," said Julien. "And I thought our guys did a better job, which allowed Tuukka to see the puck better and allowed him to make some key saves."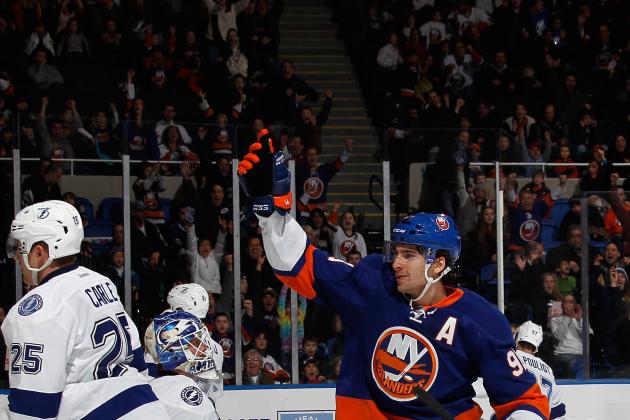 Bruce Bennett/Getty Images

One major component of the Islanders' offense is center John Tavares. The Islanders selected the 22-year-old Canadian No. 1 overall in the 2009 NHL draft.
The young player is certainly powerful on offense. During the 2011-2012 season, he scored 31 goals and totaled an impressive 81 points. If Tavares and his line come to play some serious offense on Friday night, they may get a few pucks on net against Tuukka Rask.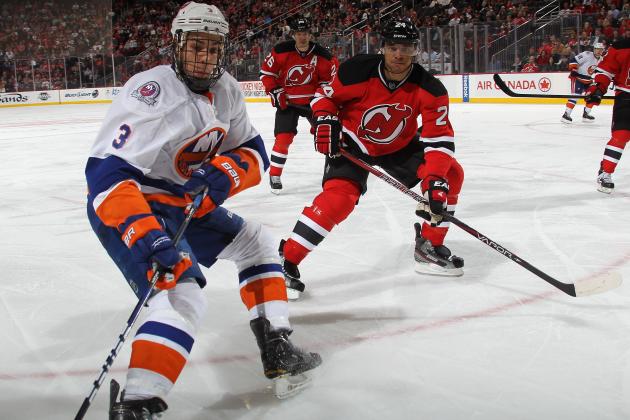 Bruce Bennett/Getty Images

Travis Hamonic is a key defenseman for the Islanders. During the Islanders' opening game against the New Jersey Devils, Hamonic scored the only goal on a power play at 7:12 in the third period.
Despite New York's loss against the Devils, Hamonic's goal was certainly a highpoint. As reported by Newsday, Hamonic reflected, "We can't be making excuses in here." He continued, "Maybe we have in the past. But as far as I'm concerned, that's not going to fly in here this year. Everyone's in the same position to start, and we just have to be more mentally ready to play from the start."
Like Tavares, the 22-year-old is a young, talented and strong player. He can play defense and score goals, and the New York Islanders will definitely need to score some goals if they want to beat the Bruins in Boston on Friday.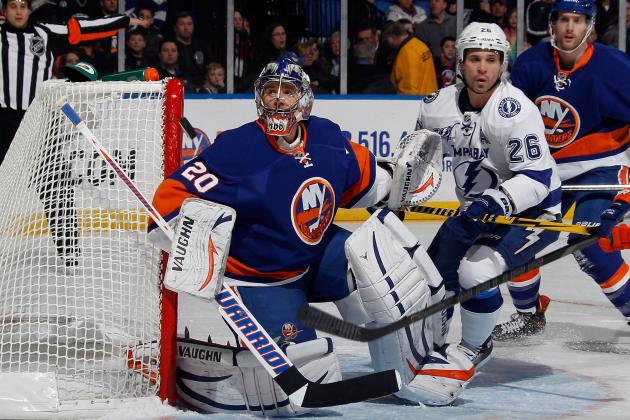 Bruce Bennett/Getty Images

Obviously, if the Islanders want to stop Seguin and the other Bruins from scoring, they're going to need starting goaltender Evgeni Nabokov on his best game.
A seasoned NHL player, Nabokov's statistics show that he is a great goaltender. Last season, he had a goals-against average of 2.55 and a save percentage of .914. In other words, if Nabokov plays like he did last season, he should prevent a lot of shots from meandering into the net.