Cavs-Grizzlies Trade: Complete Details and Grades Following Multiplayer Deal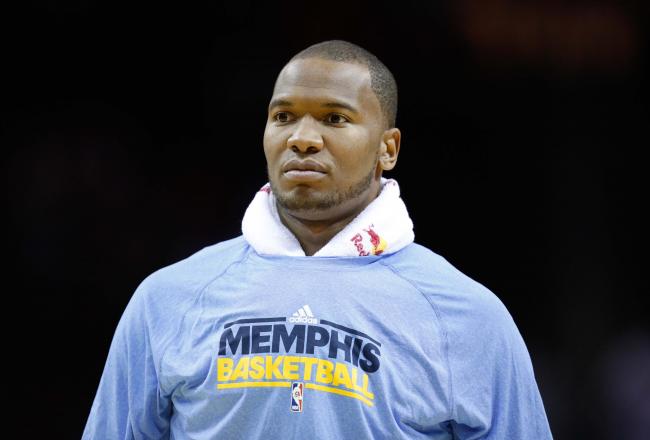 Thomas Campbell-USA TODAY Sports
The Cleveland Cavaliers and Memphis Grizzlies have combined to initiate the first trade of the NBA season.
ESPN.com reported the deal, which involves four total players and a future first-round draft pick. Let's look at the details:
Cavs Receive: F/C Marreese Speights, G Wayne Ellington, G Josh Selby, Future first-round pick
Grizzlies Receive: F Jon Leuer
On the surface this seems like a landslide win for the Cavs, but really the deal benefits both teams.
Memphis was a small-market team with a big-market payroll. With players like Zach Randolph, Rudy Gay, Marc Gasol and Mike Conley all locked in to big-money extensions, the Grizzlies were way above the NBA's salary cap and beyond the luxury tax threshold.
With this trade, Memphis saves roughly $6 million in cap space that brings them back down into non-taxable zone.
This is huge not only for the money, but by trading Speights, Ellington and Selby, the Grizzlies can afford to keep Rudy Gay, who was once again popping up in trade rumors.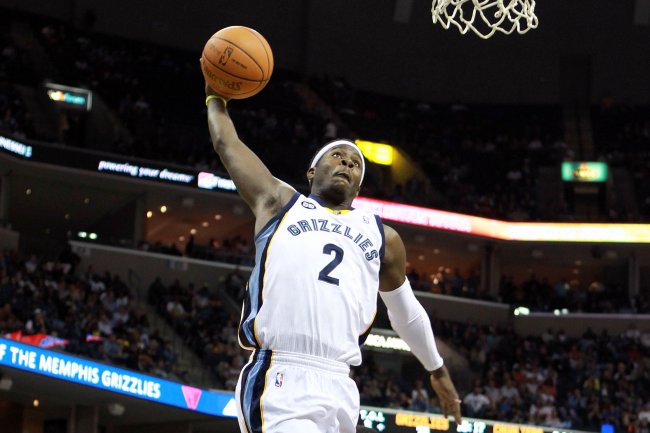 Andy Lyons/Getty Images
In regards to the future first-round pick, here is a breakdown courtesy of the ESPN.com report:
The pick is the most valuable part of the deal for the Cavs. In 2015 or 2016, if the Grizzlies' first-rounder falls between picks 6-14, the pick goes to the Cavs. Starting in 2017, if the Grizzlies' pick falls outside the top five, the Cavs then get the selection. In 2019, the pick becomes unprotected.
This marks the sixth first-round pick the Cavs have traded for since 2010. They've had four first-round selections the last two years that turned into Kyrie Irving, Tristan Thompson, Dion Waiters and Tyler Zeller, with another two picks coming in this year's draft.
Cavs general manager Chris Grant has been committed to rebuilding the team through the draft, as he's proven once again with trade.
Now for the grades.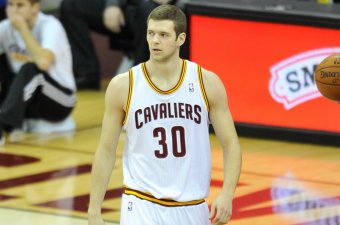 USA TODAY Sports
For the Grizzlies, I grade this out as a solid C. From a purely basketball perspective, it could easily be a F when looking at the players involved in the trade. Leuer was struggling to find minutes on a young Cavaliers team, so to think he'll have a larger role on a 26-14 Grizzlies squad may be a bit unrealistic.
When you factor in the financial aspect and the fact that Memphis will not have to pay taxes while keeping their core players, it would have been an A.
Put the two sides together, and Memphis gets a C.
For the Cavaliers, this is an A trade all the way. Grant has done a great job of keeping the salary space open enough to allow a trade like this to happen.
Marreese Speights is 25 years old and has been a solid backup and spot starter for five seasons now. He started for the Grizzlies for much of last season when Zach Randolph was out with injuries.
Averaging 6.6 points and 4.7 rebounds in just 14.5 minutes a contest, Speights can play either post position and gives the Cavs a valuable third big man with Anderson Varejao out for the season. Per 36 minutes of play, Speights would be averaging 16.3 points, 11.8 rebounds and 1.7 blocks.
Wayne Ellington is a former UNC star who's also 25 and has shown an ability to knock down the three-ball. Shooting 42.3 percent from deep this season, his addition gives the Cavs some outside shooting insurance should they decide to trade Daniel Gibson and his expiring contract.
Josh Selby is the most interesting player in the trade, as he was a star recruit who played just one season at Kansas. Able to play either guard position, Selby offers more upside than Jeremy Pargo (waived following the trade) and will hopefully start to turn his great potential into production with the Cavs. In eight D-League games, Selby averaged 25.1 points, 6.3 rebounds and 4.9 assists per game.
This is one of those rare trades that helps both teams immediately.
Overall, the Cavs come out the biggest winner, although Memphis was very smart in their part of the deal as well.
This article is
What is the duplicate article?
Why is this article offensive?
Where is this article plagiarized from?
Why is this article poorly edited?

Cleveland Cavaliers: Like this team?