NHL Back and Brawling: A Look at Last Year's Best Fights to Prep You for 2013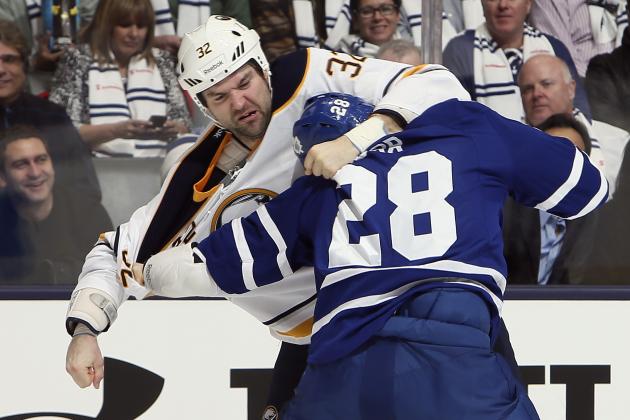 Abelimages/Getty Images
Oh, how I missed hockey.
With the NHL lockout finally over, let's take a look at the best fights from last season. These are ranked in no particular order because, let's face it: One-punch knockouts and two-minute fights are both very exciting but also very difficult to compare.
We can only hope that this shortened 2013 season produces the same high-caliber fights as last year.
Begin Slideshow

»
What appears to be a fair fight in the beginning changes in an instant when Pittsburgh Penguin Arron Asham finally gets his hand free.
These are some of the best fights to watch because as soon as the puck is dropped, so do the gloves. Watch as these two both land many devastating blows in a matter of seconds.
This was one of the hardest-hitting fights of last season, and both landed a similar amount of punches. A truly great and even fight that reminds us how entertaining hockey is.
This 6'4" Predator is always looking for a fight, and I honestly could have included him five more times in this list. This man does not lose.
Like McGrattan, Janssen is a notorious fighter, but he does not overpower people with his size or reach. Instead, he can last longer than almost any fighter and strikes when his opponent starts to tire out.
The two powerhouses square off. No spoilers—just enjoy.