The Ultimate Fighter 17: Team Jones vs. Team Sonnen, Episode 1 Live Results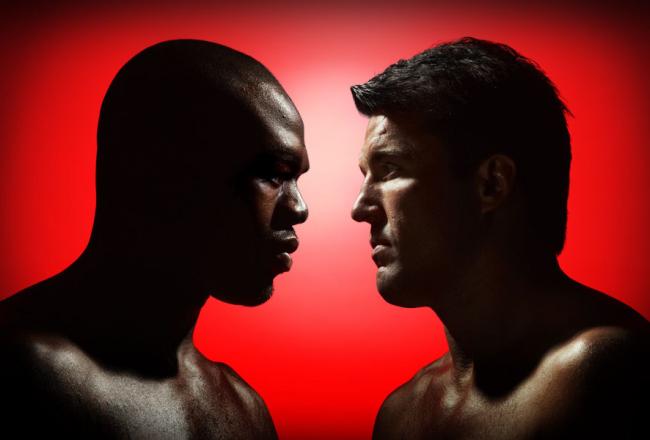 Photo Credit: UFC/Zuffa

Season 17 of The Ultimate Fighter debuts tonight at 8 p.m. PT/ET on the FX Channel, starring UFC president Dana White, light heavyweight champion Jon Jones and Chael Sonnen.
For this Tuesday night, the show will have a special two-hour season premiere, as 28 middleweights compete in the elimination round for a spot in the TUF house and a place in either "Team Jones" or "Team Sonnen."
(Check out the full list of competitors here.)
Tune in around 4:45 PT/7:45 ET, as we start our coverage of the show at Bleacher Report MMA with full play-by-play of every fight and additional commentary.
Small reminder for everyone on the West Coast who just got done watching the first episode—we've got the full recap for TUF 17's debut right over here:
• TUF 17 Episode 1 Recap: Gilbert Smith Jr. vs Luke Barnatt Set for First Fight
Still no clue who this "mystery fighter" is that sent guys to the hospital, though.
But at least after tonight, I think that we can narrow it down to a few extremely likely options.
Team Jones gets to pick how things roll out.
Samman says he wants to fight Quinlan, but Jones decides to pit Smith against Sonnen's first pick, Barnett.
That's an episode in the books.
Next Episode: Gilbert Smith Jr. (Team Jones, No. 4 Pick) vs. Luke Barnatt (Team Sonnen, No. 1 Pick)
Jon Jones and Chael Sonnen are picking fighters now.
Dana White announces that the "wild card" is back in effect. Whoever loses can come back later in the season.
$5000 for finishes this season. Season bonuses for best fight, best KO, and best submission: $25,000 each.
Sonnen wins the coin toss. Here's the lineup.
Team Jones:
Clint Hester
Josh Samman
Robert "Bubba" McDaniel
Gilbert Smith
Collin Hart
Adam Cella
Dylan Andrews
Team Sonnen:
Luke Barnatt
Uriah Hall
Zak Cummings
Tor Troeng
Jimmy Quinlan
Kevin Casey
Kelvin Gastelum
Dear UFC:
I will never move to Metro. Harley Davidson motorcycles are stupid.
Sincerely,
Lots of people.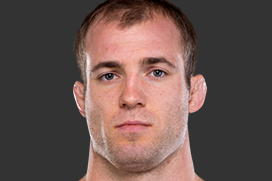 Collin Hart (4-1-1) vs. Mike Jasper (6-0)
Quick match.
Fight has a brief bit of stand-up before Hart shuts Jasper down on the mat.
Winner: Hart via Submission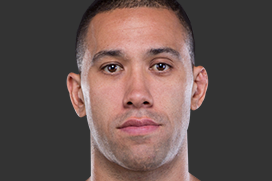 Dylan Andrews (16-4-1) vs. Timothy Williams (7-1)
Round 1: Dana says Williams looks like a serial killer with "bodies in the basement."
Highlight reel robs us out a lot of the fight, but the story is that Dylan hit Williams with heavy, heavy bombs for much of Round 1.
Williams tried to turn things around and nearly won the match with a submission. Dana says he'll get a call if someone gets injured.
Winner: Dylan Andrews via Decision
Nicholas Kohring (3-0) vs. Luke Barnatt (5-0)
Round 1: Barnatt stands at a sizable 6'6" in height, and the Englishman appears to have a reasonable reach advantage to boot.
Kohring's arm tattoo look atrocious.
Barnatt tries a big jumping knee and Kohring fires back as we go into highlight reel mode.
Round 1 ends just before Barnatt rolls a submission attempt.
Chael says that it was a "dogfight" but total domination from Barnatt.
Winner: Luke Barnatt via Decision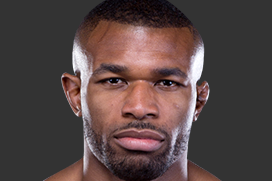 Gilbert Smith Jr. (5-1) vs. Eric Wahlin (5-1)
Round 1: Smith grabs Wahlin's leg off a kick and lands a solid takedown. Whalin tries to work an omoplata, but nothing happens as Smith postures up.
Smith gets into side control and starts landing short elbows.
Oh! Smith sneaks in a submission of his own. That's a tight arm triangle.
Herb Dean steps in to make the save, and Smith is rolling around the Octagon in celebration.
Chael Sonnen: "Gilbert is such a physical specimen. When he had that arm triangle, he ATTACKED it."
Winner: Gilbert Smith Jr. via Submission (Arm Triangle), Round 1
Uriah Hall is 7-2. His only two losses? Chris Weidman and Costa Philippou. #TUF — Scott Harris (@ScottHarrisMMA) January 23, 2013
Uriah Hall (7-2) vs. Andy Enz (6-1)
Round 2: Both guys play it a little safe before Hall presses the attack.
That proves to be a mistake.
Enz gets the takedown and locks in a TIGHT submission choke. No one can tell if it's locked in, but Hall pops up and gets Enz's back.
Ringside officials warn there may be a third round, but it doesn't happen.
Winner: Uriah Hall via Decision
White, Jones and Sonnen are tripping over themselves talking about how awesome Hall is.
Uriah Hall (7-2) vs. Andy Enz (6-1)
Round 1: Hall hits a quick leg kick and Enz fires back. Hall shows brilliant head movement, dodges a flurry and grabs a takedown.
Dana and Chael are confused that they went to ground.
We quickly find out that it was a set-up. Hall BLASTS Enz with strikes as he gets up. Hall is working Enz over.
Jones, Sonnen and White are wincing and hissing with every punch and kick that Hall throws.
JESUS, Enz is blocking strikes and he's still getting pushed back. He drops to the mat and Hall follows him down. Hall nearly takes his back, but Enz spins into Hall's guard. Both guys working for position.
Wow, Hall snatches an arm triangle out of nowhere! Enz is in serious danger.
Hall mounts him, but Enz slides out and takes his back. Best match of the night so far.
Hall and Enz grapple against the cage to end the round.
Chael Sonnen gets on his feet screaming: "Outstanding! Outstanding!"
Looks like tears are the primary bodily fluid being thrown around in TUF17 — smoogy (@smoogymma) January 23, 2013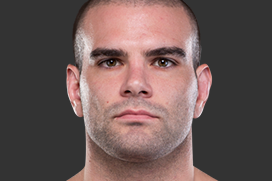 Jimmy Quinlan (3-0) vs. Mike Persons (6-0)
Round 1: Quinlan opens up with a slam and some dominant wrestling
Chael and Jones take turns talking him up, with Jones saying that Quinlan has the best pure wrestling they've seen so far.
Winner: Quinlan via TKO, Round 1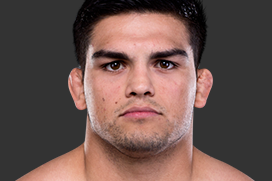 Kito Andrews (9-2) vs. Kelvin Gastelum (5-0)
Dana White tells us that Gastelum is the youngest fighter in TUF history. Didn't catch how old he was.
Round 1: More highlights.
Gastelum tries to push the pace, but Andrews is beting him up with shots to the body.
Gastelum turns things around in the second round and overworks Andrews with slams and takedowns. Seems like it came to pure conditioning.
Fight goes to the judges and Gastelum gets the nod.
Winner: Kelvin Gastelum via Decision.
Our own MMA team leader Brian Oswald notes that no one's been sent to the hospital yet.
That makes me wonder if the Fox/FX team edited around that. No guarantees that someone didn't go back to the locker room and take a hospital visit later.
Hmm.
So far, Clint Hester has been the most violent guy shown on camera, but we've been getting a lot of highlights instead of full fights.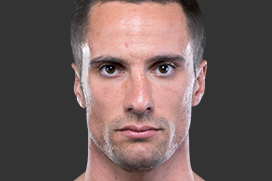 Joshua Samman (9-2) vs. Leo Bercier (7-2)
Joshua Samman gets a spot where he pretty much just smoozes with his girlfriend.
Leo Bercier introduced in a heartfelt interview where he talks about growing up on the poorest of Native American reservations.
Round 1: Samman lands an early takedown. He's doing that weird thing where he yells every time he punches.
Bercier is stuck eating punches on his back, and Jones starts coaching Samman.
Samman actually yells "Are you ready?"
Samman does some ridiculous double-punching like he's in a video game and Bercier is doing nothing. Steve Mazagatti lets the poor guy eat a billion punches before he steps in to stop it.
Winner: Joshua Samman via TKO
Dana White doesn't like this guy at all. Chael Sonnen goes cageside to congratulate Samman, and Jones takes note.
One fighter gets instruction from his brother, the other... Jon Jones. Yeah, fair. — Nathan (@ACCBiggz) January 23, 2013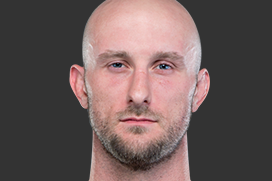 Robert "Bubba" McDaniel (20-6) vs. Ryan Bigler (9-3)
We're getting the full fight for this one.
Round 1: Bigler rushes McDaniel, and Jones gets up to coach McDaniel though a rough patch. McDaniel pushes Bigler to the fence, but gets scooped and put on his back.
McDaniel gets to his feet, but doesn't do much before the end of the round.
Dana White doesn't like the fact that McDaniel pressed against the cage so much.
Round 2: McDaniel starts wheeling out high kicks, and Chael tries to sound impressed.
McDaniel starts to press Bigler for a takedown, lifts him into the air, and slams for the takedown.
McDaniel goes into side control, postures up and lands a BIG PUNCH.
Bigler starts to fade and turtles up as McDaniel rains down punishment. Herb Dean steps in to wave him off.
Winner: Robert "Bubba" McDaniel via TKO
Next segment takes a long look at Robert "Bubba" McDaniel.
"I wanna make it. I wanna show my kids I stuck with my dream to make it come true."
McDaniel details his sister and entire family sacrificing to get him to the show. He breaks down crying in his hotel room while giving his interview.
Jones points out McDaniel is a Greg Jackson MMA fighter and his training partner. Given his record (20-6), that's not a shock.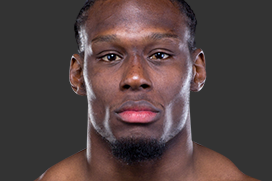 Clint Hester (7-3) vs. Fraser Opie (10-5)
Hester completely dominates Opie, hitting tons of strikes and a big suplex.
It was amazing, for what it's worth.
Jones gets excited and starts coaching Hester from cageside, prompting Chael to accuse him of playing favorites.
Winner: Clint Hester via Unanimous Decision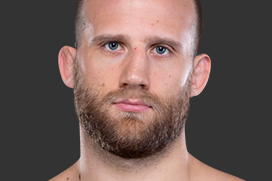 Scott Rosa (4-1) vs. Tor Troeng (15-4-1)
Troeng scores a takedown and nearly locks in a kimura. Highlight reel shows a pretty one-sided fight.
Eventually, Troeng gets the RNC.
Chael Sonnen: "He wasn't overly impressive, but completely dominant."
Winner: Tor Troeng via Submission (Rear-Naked Choke)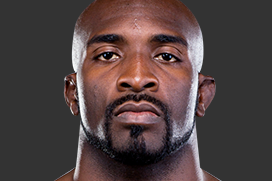 Eldon Sproat (3-1) vs. Kevin Casey (5-2)
Broadcast skips right into the highlights.
Casey mauls Sproat, but suffered a bad cut above his eye.
Winner: Kevin Casey via Submission (Rear-Naked Choke), Round 1
Next up, we've got Eldon Sproat, who talks about training in Hawaii, being dirt poor and working for everything he ever had.
Kevin Casey is much different, citing that he got into MMA to tune his "anger problems" and be a respectable Rickson Gracie Jiu-Jitsu representative.
Casey is also a Strikeforce veteran who lost to Matt Lindland in his last fight with the promotion.
Side Note: Die Hard 5 actually doesn't look too bad despite the new sidekick.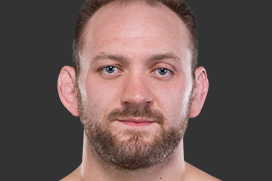 Zak Cummings (15-3) vs. Nik Fekete (5-1)
Fight barely gets started. Cummings punched Fekete ONCE and the guy drops, prompting referee Herb Dean to step in.
Winner: Zak Cummings via TKO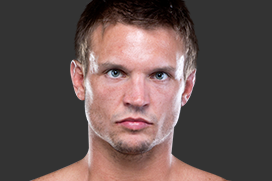 Dana White says winning fighter and winning coach each get their own custom Harley Davidson motorcycle.
Thank goodness Jones has to get a different license to drive it. Oh, they're starting!
Jake Heun (3-2) vs. Adam Cella (4-0)

Round 1 opens up with a lot of sloppy brawling. Heun lands a takedown after eating a knee and works for position.
Cella traps Heun in an armbar, gets slammed on his head, but hangs on and locks in the submission.

Winner: Adam Cella via Armbar, Round 1

This article is
What is the duplicate article?
Why is this article offensive?
Where is this article plagiarized from?
Why is this article poorly edited?