The Biggest Weakness for Each of Football's Top 15 Players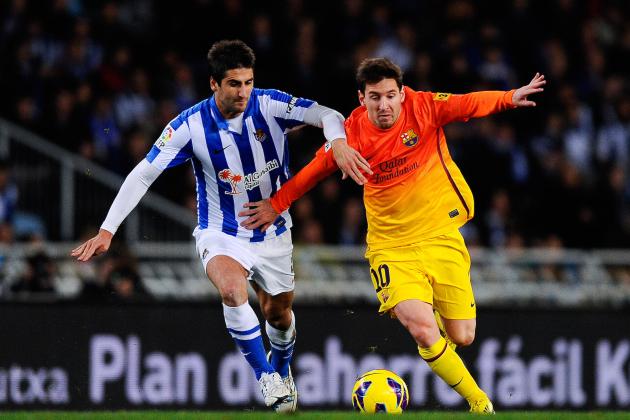 David Ramos/Getty Images

We're lucky to live in an age when the standard of football across the world is exceptional.
There have been some great players in the past like Diego Maradona, Pele, Gerd Muller and Johan Cruyff, but we've never had a generation of players that we have now.
Lionel Messi was recently awarded his third Ballon D'or in a row (sourced via www.fifa.com), crowning him the best player in the world.
It's the quality of competition that makes these players strive to be the best, but that doesn't mean that they're perfect.
No one is.
There are things that every player in the world needs to improve on to try to be the best, especially considering how fierce the competition is among the top professionals.
This list will count down the top 15 players in the world as I see them, determined on their overall quality and the influence they have on their team, and the things that I think they need to improve on.
Begin Slideshow

»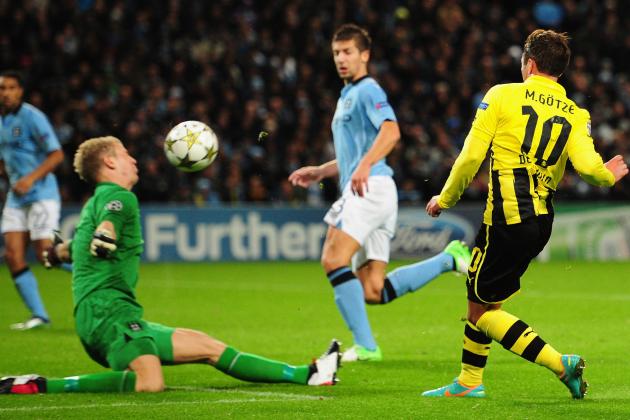 Stu Forster/Getty Images

Kicking off this list is Borussia Dortmund midfielder Mario Goetze.
The little German maestro is just 20 years of age, but his creativity, technical ability and pace make him stand out as one of the brightest prospects in the European game.
There's absolutely no doubt in my mind that Goetze will go on to be one of the best German players ever, because he's got all the tools to do that.
He's impressed in the Champions League this season, and he'll get better with age.
The only thing to be concerned about is Goetze's lack of game time over the last 18 months or so. It's key to his development that he plays as often as possible; otherwise, he may never fulfill his potential.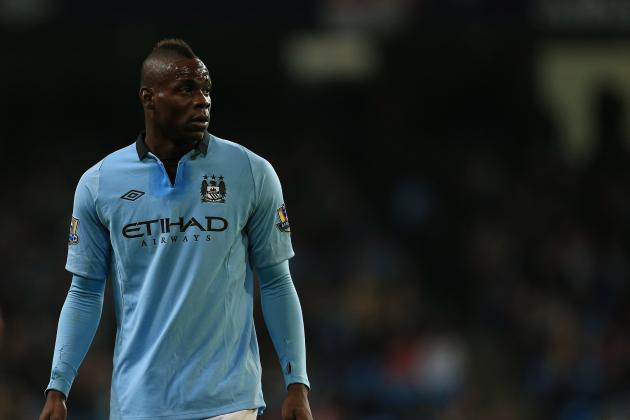 Richard Heathcote/Getty Images

Mario Balotelli is almost unplayable at times.
He proved that with a series of outstanding displays for the Italian national side at last year's Euro 2012 tournament.
However, when he plays for Manchester City, we very rarely see that side of him.
He's got skill, pace and power, and he should be a problem for most defences in Europe.
It comes across as if Balotelli maybe cares more about the drama he creates than the job he's paid to do.
Balotelli's weakness is easy to spot.
It's his attitude.
If he can get his head down and concentrate on showing all of us what a great player he is on a regular basis, maybe he wouldn't need to ask us "Why Always Me?"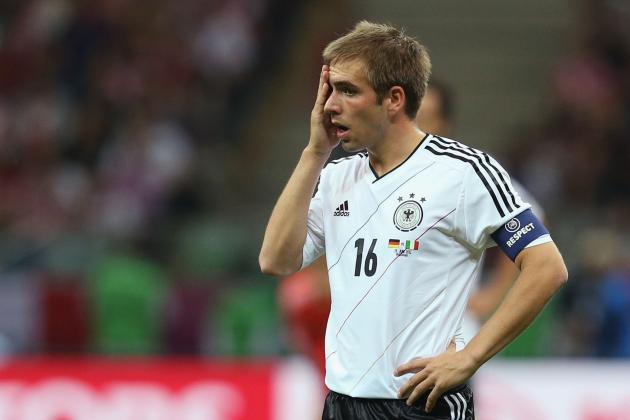 Joern Pollex/Getty Images

The Bayern Munich and German national team captain, Philipp Lahm, is one of the best full-backs we've seen in years.
He might not be the tallest defender you'll see, but his awareness and positioning make him one of the top defenders around.
At ease playing either from the left or right, and cutting in to create goalscoring chances for his opponents, Lahm's hard-working style makes him stand out from the pack.
His marauding runs ease the pressure on his defensive colleagues, and if there's one thing he needs to add to his game, it's more goals.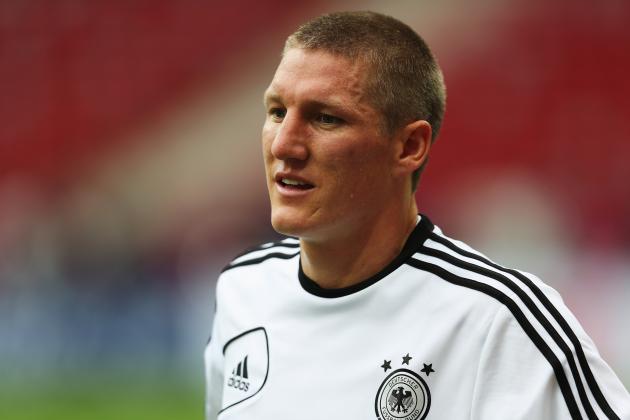 Joern Pollex/Getty Images

Bastian Schweinsteiger is the heart of the Bayern Munich team.
If you were to compare the job he does to the jobs that Steven Gerrard and Frank Lampard do for Liverpool and Chelsea, respectively, you're on the right track.
Schweinsteiger is a tremendous reader of the game, and his range of passing is second to none.
He also chips in with some spectacular long-range strikes, but that's not all his game is about.
He makes his team tick, and a lot of Bayern's success comes from him.
Schweinsteiger almost typifies what a modern-day central midfielder should be—someone who knows how to attack, score goals and make crucial tackles at the right time.
If you were to really nitpick, the only thing he needs to add to his game is goals, just like his teammate Lahm.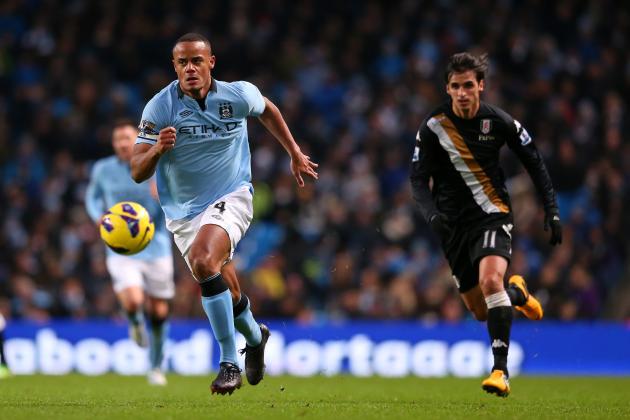 Alex Livesey/Getty Images

If there's a better central defender in the world right now than Vincent Kompany, he must be a special player.
The Belgian has been sensational for Manchester City over the last two years.
He comes across as a genuine class act whenever he's interviewed, which is something a lot of players should aspire to be.
He's almost the complete central defender.
He knows how to read the game, he can dribble with the ball and pick out a pass. His defensive nous is rarely called in to question.
Kompany is a committed defender who gives off an aura of confidence to those around him.
If there's one weakness in his game, it's that he sometimes makes rash tackles.
Sometimes he goes in to tackles with both feet off the ground, and although the intent may not be malicious, it forces the referee's hand.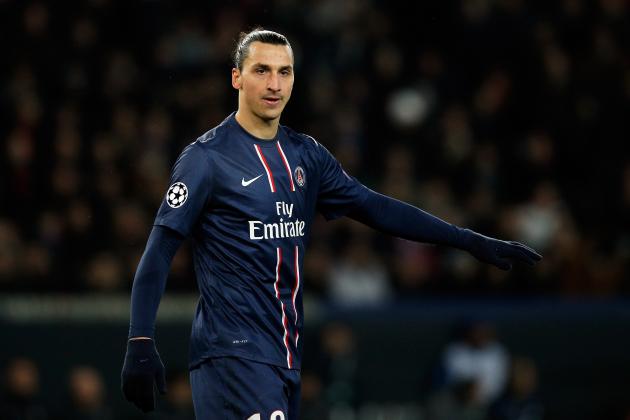 Dean Mouhtaropoulos/Getty Images

The top 10 gets underway with PSG's Swedish striker, Zlatan Ibrahimovic.
Undoubtedly one of the most talented players in the world, the problem is that Ibrahimovic knows it and is not shy in telling you just how good he is!
He's capable of looking like a world-beater one minute and distinctly average the next.
His playing style is similar to Dimitar Berbatov of Fulham.
He must frustrate the life out of his supporters, because they know his qualities, but he doesn't showcase them enough.
If Ibrahimovic adds more consistency to his game, then he might be mentioned alongside the best strikers in the world.
Until he does, he'll just continue to be a luxury player.
Clive Mason/Getty Images

Yaya Toure is one of the best midfielders in England, and in the world.
Equally comfortable playing as a holding or attacking midfielder, Toure makes the game look ridiculously easy at times.
He must be a nightmare to play against and a dream to play with.
He's one of the main reasons that Manchester City won the English Premier League title last season.
His composure on the ball, the way he dictates the play and his utter dominance of the midfield area can't really be matched.
Yaya would probably admit that the one thing he needs to work on is adding more goals to his game.
He controls most of the games he plays in and if he was maybe just a little more selfish at times, he might score more than he does at the moment.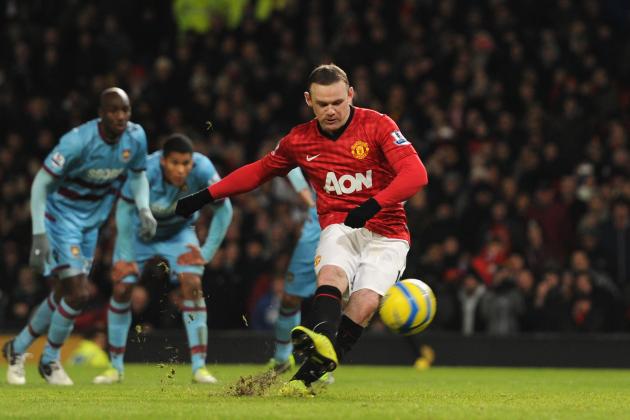 Chris Brunskill/Getty Images

There's no doubt that Wayne Rooney has to be considered one of the best attacking players in the world. He has been for almost the last 10 years.
You can never question Rooney's hunger for the game, his workrate or his desire to succeed. When you add all that to his undoubted ability, then it's a recipe for success.
However, Wayne is his own worst enemy at times. He tends to lose focus and get frustrated when things aren't going his way.
That's not necessarily a bad thing, but when he lashes out and gets stupid red cards or swears at the fans, it becomes a problem.
Granted, he doesn't do it as often as he used to, but if he can just channel his frustration in other ways, then he could be even better than he is now, and that's a frightening prospect.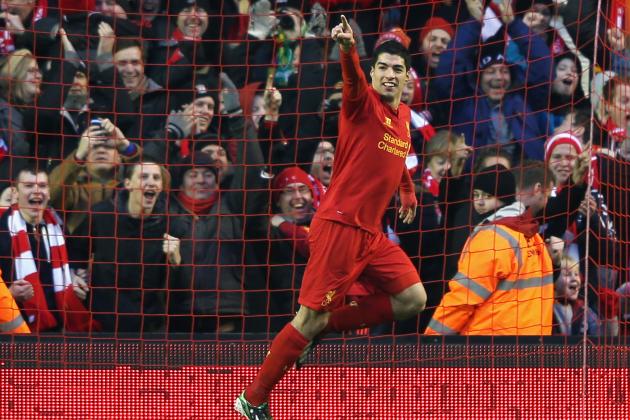 Mark Thompson/Getty Images

The standout Liverpool player this season has been Luis Suarez.
The Uruguayan genius has led the line on his own for pretty much the last six months and has stepped up to the plate in fantastic fashion.
He's added goals to his game, which is probably the one thing that was missing last season.
It's as if he can do no wrong in front of goal right now, which must be a brilliant feeling for his manager, Brendan Rodgers. Suarez just needs to be a little more clinical in front of goal.
That might sound stupid, but he sometimes needs three or four chances before he scores.
The top strikers in the world are far more ruthless than that, and to be considered in their class, Suarez has to work on that.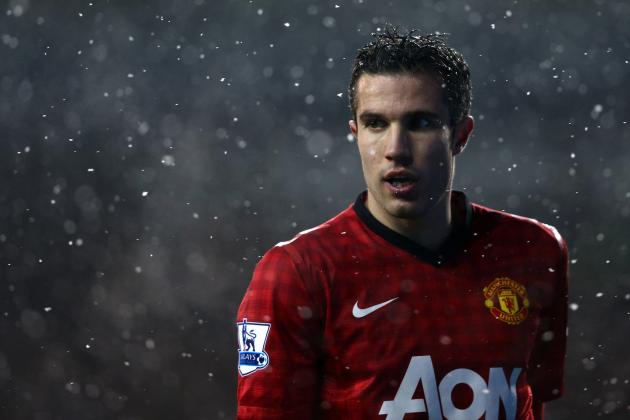 Clive Mason/Getty Images

It seems like Manchester United's resident goal machine, Robin van Persie, can do no wrong.
Every time he plays, you think he's going to score, whether it's with his head, his right foot or his left foot, or whether he's inside or outside the box.
He's just been magical for the last couple of years, and without being disrespectful to Arsenal, he's now at a club where he's likely to win trophies.
Having said that, Van Persie has a tendency to want to do too much on his own.
If he brought his teammates in to the game a little more and stopped trying to do everything himself, he might be considered world-class.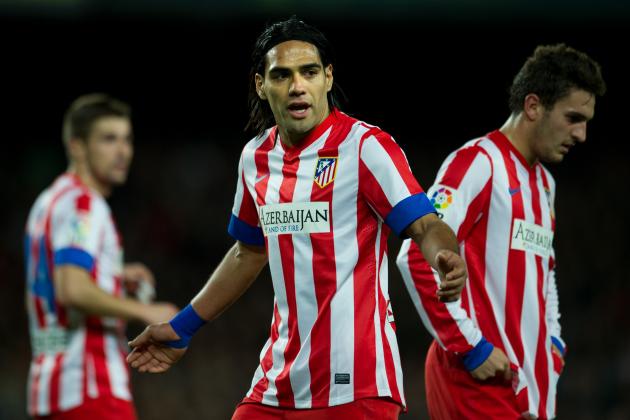 Jasper Juinen/Getty Images

While the likes of Cristiano Ronaldo and Messi continually grab the headlines in Spain, and rightly so, Radamel Falcao's achievements are more impressive.
He's scored a phenomenal number of goals for Atletico Madrid since he joined them less than two years ago. He's tallied 58 goals in 71 games across all competitions.
That's just astonishing.
If you go back to his days at Porto, he scored 72 goals in 87 games across all competitions.
The guy just seems to have come from nowhere, and he's capable of scoring all kinds of goals.
Falcao's one main weakness (if you can even call it that) is that he wants the ball played to feet at all times.
If he could work on adding more of an aerial threat to his game, he might just eclipse the great Ronaldo and Messi over the next few years.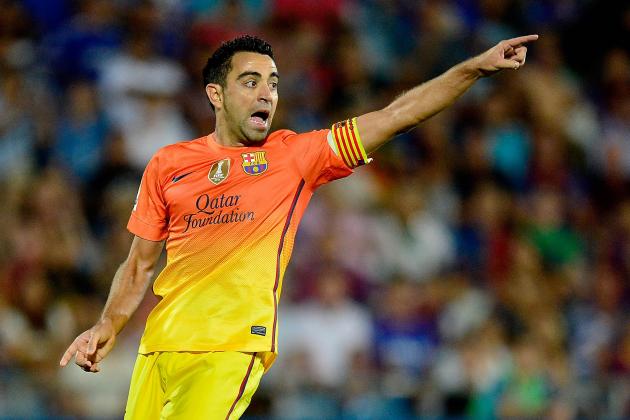 Gonzalo Arroyo Moreno/Getty Images

It seems almost stupid to include Xavi in a list about players with weaknesses in his game, but I could say that for everyone on this list!
Xavi is one-half of the best midfield duo of his generation. Along with Andres Iniesta, Xavi is the reason why Barcelona dominate so much of the possession against their opponents.
When you watch him, it's as if he doesn't kick the ball; he caresses it.
He keeps possession of the ball incredibly well and chips in with important goals in big games.
You can't really ask for much more from a player.
As good as Xavi is, can you imagine how much better he would be if he had that extra burst of pace?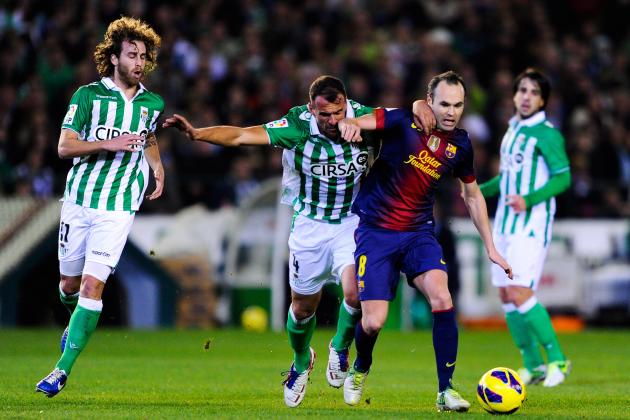 David Ramos/Getty Images

In truth, it could've been either Xavi or Andres Iniesta at No. 3.
It was tough to pick one over the other because they're both excellent footballers, but Iniesta just made it ahead of the other half of the best midfield of their generation.
Iniesta is the starting point of most of the attacks for the Spanish national side and Barcelona.
His vision and close control are outstanding. When you watch him play, it's as if he's conducting an orchestra.
He makes space for his colleagues to exploit, slips the ball to them and then follows the play towards goal in case there are any scraps to feed on.
A little more strength would make Iniesta better than he already is. He gets pushed off the ball a little too easily sometimes, and if he could add that to his game, it would take him to a completely different level than most of his peers.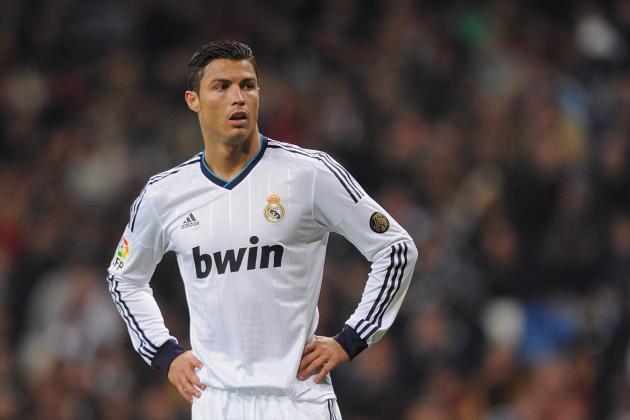 Denis Doyle/Getty Images

There isn't a position on the pitch where Cristiano Ronaldo isn't dangerous. The Portuguese winger's lightning-quick pace and ability to travel with the ball at speed scares me.
It shouldn't be possible for anyone to run that fast with a football and keep control of it. But Ronaldo does.
And he doesn't just keep control of it. He creates and scores goals at the same time. Anywhere from 35 yards to goal, Ronaldo is a threat.
Just one thing tarnishes the prodigious Ronaldo's reputation: his willingness to hit the deck with very little contact.
He's a big, strong lad; he doesn't need to fall over after a gust of wind.
If Ronaldo stood his ground a little more often, he'd be the complete player.
It's just unlucky that he's playing in the same generation as the last man on this list.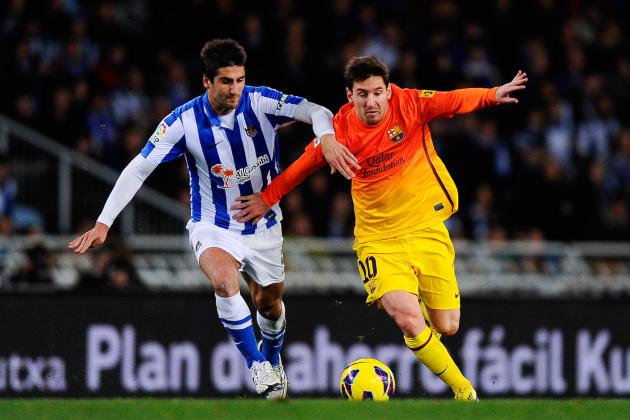 David Ramos/Getty Images

Is Lionel Messi the greatest football player of all time?
Quite possibly.
The Argentinian superstar is mesmerising to watch at times. It's as if he puts the crowd and his opponents under a 90-minute spell and they leave the ground wondering what the hell has just happened.
There's not much that he can't do. He scores from free-kicks and penalties, he can score from long and point-blank range and he just captivates you, whatever he's doing.
While Ronaldo is keen to hit the deck, Messi isn't frightened to get properly up-ended.
I'm sure you've all seen Messi get taken out by a defender, but he just dusts himself off and gets on with it. No moaning or complaining, he plays the game to the whistle, which is exactly how it should be done.
It was hard to pick a weakness in Messi's game, but if we're going down that route, he's probably a little too selfish at times. For someone with his undoubted skill and quality, it's right that he wants as much glory as possible, but sometimes, his teammates are in a better position than he is to score.
Perhaps if the little Argentinian wasn't as selfish, he'd pass up on those opportunities where it's more difficult for him to take advantage.
But that's just nitpicking at the game of someone who is arguably the best of all time.