Well, Super Bowl XLVII is finally upon us and you know what that means.
No, not time to start building the greatest snack stadium of all time.
It's time to start looking at the Super Bowl prop bets, of course.
As always, there are some very intriguing prop bets this year leading up to the biggest game of the year, from who will score first to who will be the Super Bowl MVP.
Let's take a look at some of the best ones out there with the most intriguing odds, complete with my predictions.
Note: Odds via Bovada
Which Team Will Score First in the Game?
Ravens: +105
49ers: -135
My Take: Ravens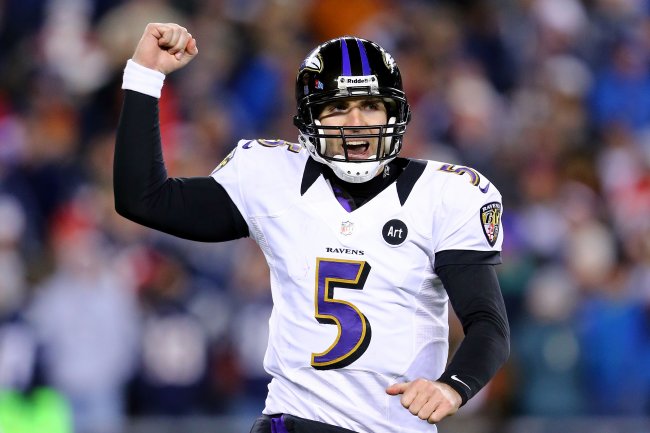 Al Bello/Getty Images
It's only logical to expect the 49ers to score first, given they arguably have the better offense.
But a closer look at their play this season suggests otherwise.
Not only did they rank 23rd in the NFL in first-quarter points per game during the 2012 campaign (via TeamRankings.com), but also the Green Bay Packers and Atlanta Falcons scored first against them in the playoffs.
I think the Ravens find a way to score first, even if it's just a field goal.
What Will the First Score of the Game Be?
Touchdown: -140
Field Goal or Safety: +110
My Take: Field Goal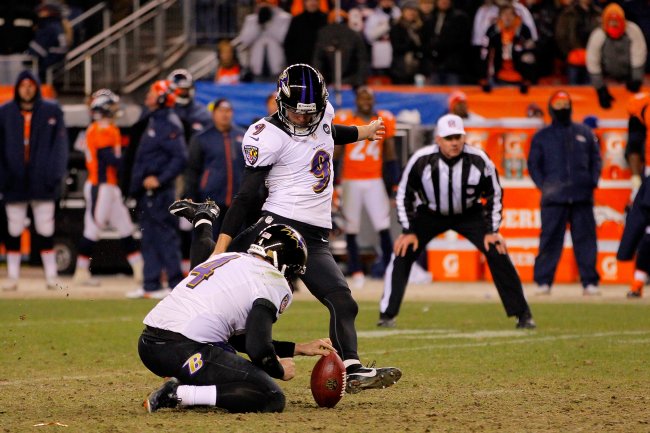 Doug Pensinger/Getty Images
I expect the Ravens to score first in New Orleans, but that doesn't mean I expect them to score a touchdown right off the bat against a strong 49ers defense.
With Justin Smith healthier, I think the pass rush—complete with Aldon Smith—creates pressure in this game and it will lead to fewer touchdowns by the Ravens.
The Ravens score first, but only manage a field goal early on.
Will the Team to Score First Win the Game?
Yes: -160
No: +130
My Take: No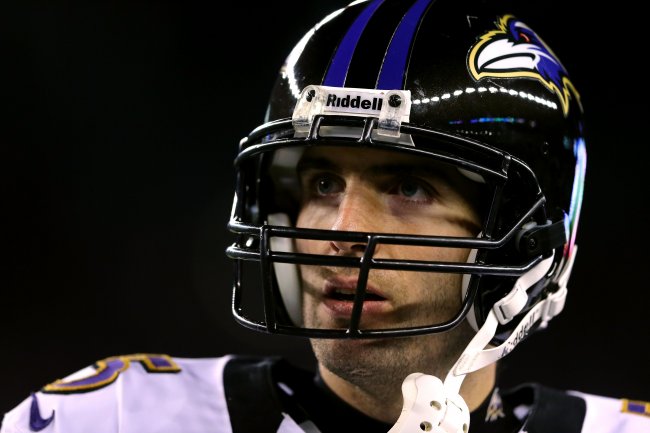 Al Bello/Getty Images
Given I have the 49ers winning this game, I'm obviously going to go with "no" here.
Colin Kaepernick's dual-threat ability has been mighty difficult for defenses to stop down the stretch. Add the fact that the run option with Frank Gore has worked splendidly, and I think San Francisco scores enough to win Super Bowl XLVII.
Atlanta focused primarily on stopping Kaepernick on the ground in the NFC Championship Game, limiting him to 21 rushing yards. Of course, that opened things up for Gore (90 yards, two touchdowns) and rookie LaMichael James, who scored the first touchdown of his NFL career on a 15-yard scamper.
To put it in "PG" terms, "Darned if you do, darned if you don't."
Will There Be a Score in the First 7 Minutes 30 Seconds of the 1st Quarter?
Yes: -170
No: +140
My Take: Yes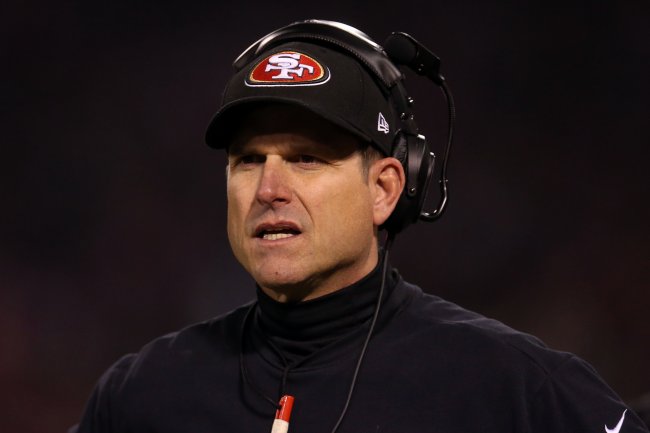 Stephen Dunn/Getty Images
This was a tough one for me. It took the Patriots nearly nine minutes to score on Baltimore in the AFC Championship Game, and the 49ers defense will make things tough on Joe Flacco and company.
On the other hand, the 49ers have given up scores in the first four minutes of play against the Falcons and Packers during the playoffs.
Flacco is also playing at an elite level right now (key words: "right now", don't freak out, people) and I think he leads the Ravens on a scoring drive before the 7:30 mark of the first quarter.
Which Player Will Score First TD in the Game?
My Take: Michael Crabtree, WR, San Francisco 49ers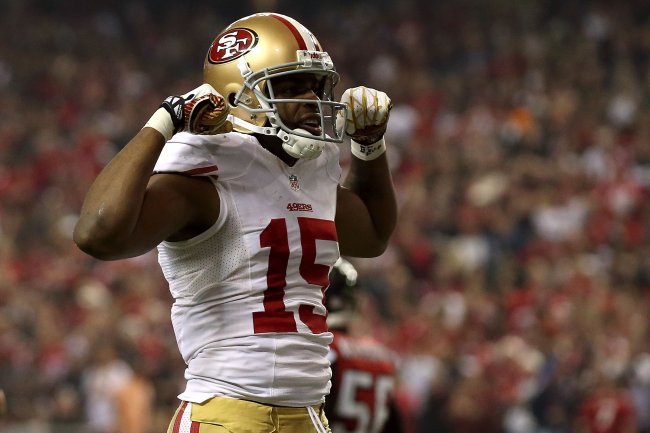 Streeter Lecka/Getty Images
Bovada has Frank Gore (6/1), Ray Rice (6/1) and Michael Crabtree (8/1) as the players with the best odds to score a touchdown first in the game, in that order.
I do think the 49ers will score a touchdown first, but predicting who it will be is like picking a name out of a hat with this team. San Francisco's offense is so diverse it could be a number of players, including Colin Kaepernick.
But I ultimately like Crabtree here.
Receivers Wes Welker and Brandon Stokley scored the first touchdowns on offense for the New England Patriots and Denver Broncos, respectively, against the Ravens the past two weeks.
Also, Crabtree is undeniably the go-to receiver for Kaepernick this season.
Who Will Be MVP?
My Take: Colin Kaepernick, QB, San Francisco 49ers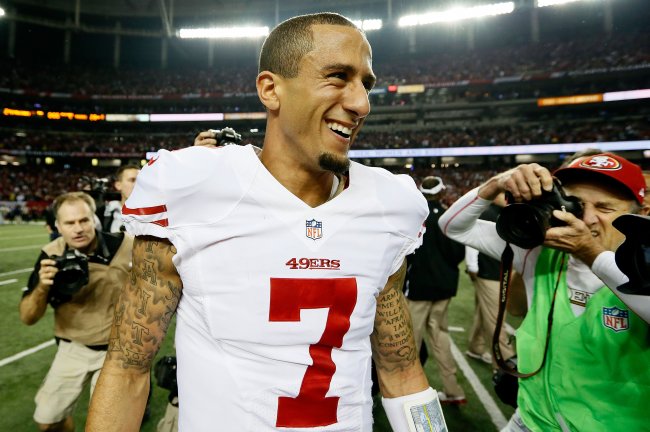 Kevin C. Cox/Getty Images
Bovada has Colin Kaepernick (8/5) as the Super Bowl XLVII MVP and I tend to agree.
It seems like the speedy, strong-armed athlete always finds a way to beat a defense these days, whether it be through the air or on the ground.
Kaepernick is averaging 9.5 yards per pass attempt in the postseason (tops among all participating quarterbacks), with three passing touchdowns to one interception.
He's also rushed for 202 yards, fourth among all players in the playoffs and first among quarterbacks.
What are your thoughts?