NBA Teams in Desperate Need of Veteran Leadership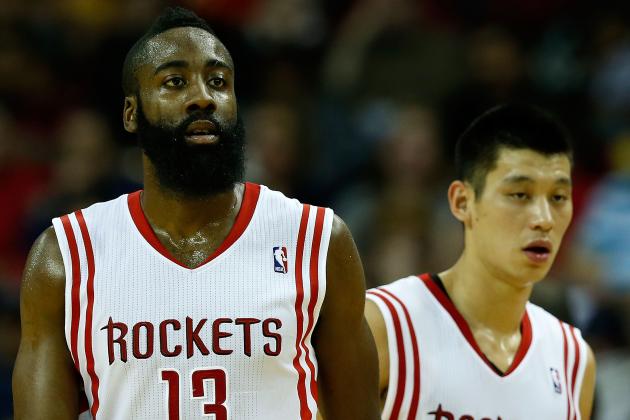 Scott Halleran/Getty Images

"I've heard people say that too much of anything is not good for you, baby."
Barry White, too much of anything is indeed not good for you.
In the NBA, teams love to have youth. After all, it gives hope for the future. But, too much youth can be so catastrophic to the present that you don't live to see tomorrow. An immature player like Stephon Marbury can run amok and never really learn how to be successful in the league.
Moving too far in the other direction, however, makes a team experienced and wise, but perhaps too old and slow to compete. The key is to always find the right balance of youthful progress and veteran know-how.
Some NBA teams have definitely put together youthful cores that do promise that brighter tomorrow, but only if they can find sage veteran leadership in time. Having veterans gives the young players someone to learn from, someone who can shoulder and deflect criticism, someone who has "been there before" and isn't rattled during pressure moments.
Plenty of NBA teams actually have veteran leadership; they just don't have the younger talent to make the formula work. However, the following teams have all found their core of youth, but desperately need more experienced NBA players to balance their roster.
Begin Slideshow

»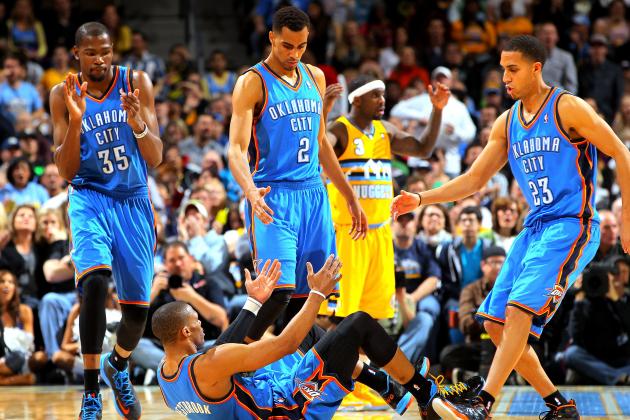 Doug Pensinger/Getty Images

The "Holy Grail", this is the team all others on this list should aspire to be.
The Oklahoma City Thunder rebuilt in the right fashion by mixing spectacular young talent with cagey vets who could help the young guys learn the ropes.
The Thunder have finally reached the perfect combination of youth and experience this season. Veterans like Nick Collison, Kendrick Perkins, Thabo Sefolosha and Kevin Martin can give credible tips and advice on handling pressurized moments. They've been around for years and for many playoff battles.
Meanwhile, Oklahoma's young stars have yet to reach their full potential but have learned from their own experiences. Russell Westbrook is now in his fifth season, while Serge Ibaka is in his fourth. Having undertaken two deep playoff runs has made them wise beyond their years.
Most importantly, Kevin Durant has hit the point where he's still got room for improvement but is a bona fide veteran player. This is his sixth year in the NBA, and he's playing better than he ever has with more wisdom than he's ever had.
The Thunder have the best record in the league, and this is the perfect storm of youth and experience that champions are made of.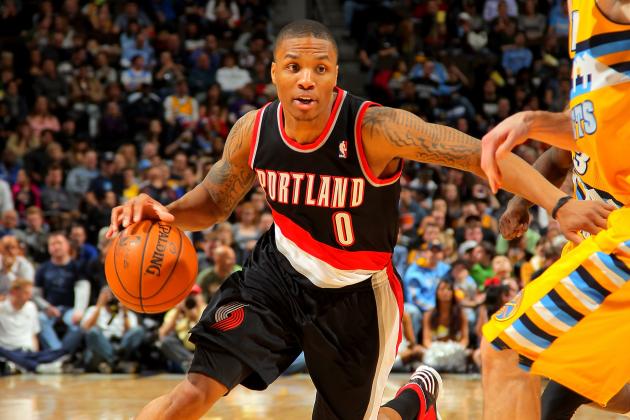 Doug Pensinger/Getty Images

The Portland Trail Blazers have been one of the surprise teams so far this year. They've been above .500 for most of the season and reached a high-water mark of 20-15. However, since beating the Miami Heat on January 10, the Blazers have lost six straight games and have fallen to a 20-21 record. This recent tailspin reflects the roster's deeper problems.
Of their prominent players, only LaMarcus Aldridge can be considered a veteran presence, and, according to Chris Haynes of CSNNW.com (h/t SB Nation's Ben Golliver), he has tried to lead the Blazers' young guns:
"He basically told the team that these games are games we need to win because on down the road, you're going to lose some games you shouldn't have lost and it will be good to fall back on these wins," [Jared] Jeffries said. "It's true. That's why he's the leader. He has to say that."
However, Aldridge is the only veteran on the Blazers who can compel the young players to follow his lead. Jared Jeffries is a tremendously professional 10-year veteran, but he can't sway a whole locker room. The only other veterans are the unremarkable Ronnie Price and Sasha Pavlovic.
With Nicolas Batum, Damian Lillard, Wes Matthews and J.J. Hickson as Portland's best players behind LaMarcus, the youth-to-veteran ratio is not in Portland's favor. They all have under five years of NBA experience, and Portland's recent swoon suggests that the surprise start to the season is going to turn sour soon.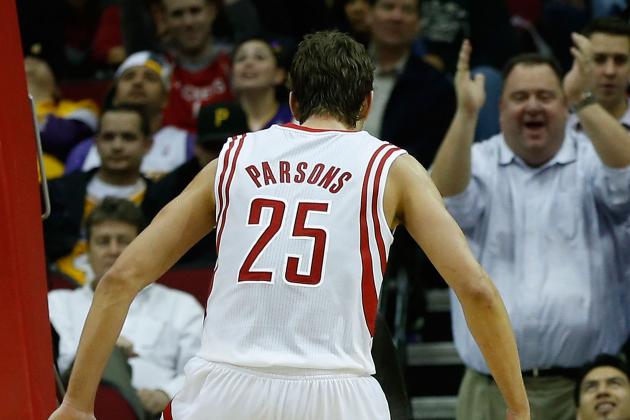 Scott Halleran/Getty Images

The Blazers may need more veteran leadership, but at least they have some.
The Houston Rockets are totally bereft, completely absent, of any excellent veteran leadership. Carlos Delfino is the only player currently on the roster who has over four years of NBA experience. Delfino is clearly not a locker-room cancer, but he's also not going to lead the troops through the fire either.
Jeremy Lin, Chandler Parsons, Omer Asik and James Harden are all impact players. The Rockets have the future looking great with such a young and talented core. However, without a veteran presence, they can go on seven-game skids that include losses to lowly Dallas and Philadelphia. The losing streak finally stopped Monday with a victory over the Bobcats, but even that one was a hard-fought 100-94 win.
Luckily, all of Houston's players have great character. There isn't a Ricky Davis lurking in the weeds to sabotage the development of the franchise. These players will take their lumps, learn from them and grow.
The learning curve would be smoother and easier, though, if Houston were able to bring in some veterans. Even a Jared Jeffries type would do well in Houston since all of the young players do have that stellar character.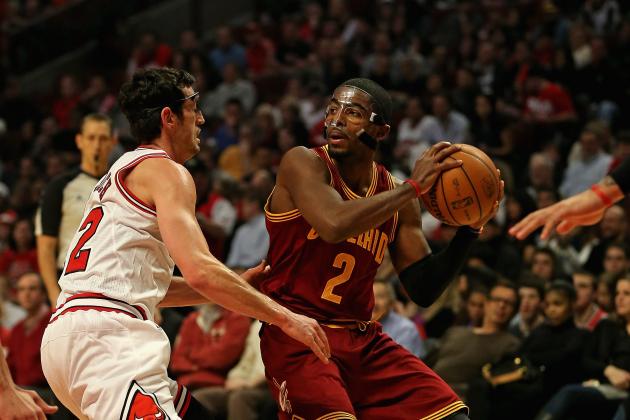 Jonathan Daniel/Getty Images

The Cleveland Cavaliers are an odd marriage of unbridled youth and creaking old men.
They have elder statesmen worth listening to in Luke Walton and Shaun Livingston, but the only one with the talent to match the wisdom just went down for the season. Anderson Varejao's frightening blood clot in his lung (via Matt Moore of CBS Sports) means he's done for the year. Cleveland's biggest and most powerful veteran voice is now silent.
This roster could definitely use Varejao's words of wisdom and exemplary work ethic too. Alonzo Gee, Tyler Zeller and Tristan Thompson all have the potential to be great competitors and contributors to the Cavaliers and are on the right track. Having Varejao there to firm up the rails of that track would be helpful but, for them, not necessary. The mercurial Dion Waiters is where veteran leadership could really make a difference. Steering Waiters to accept better shots would do this team wonders.
Nonetheless, the presence of Kyrie Irving will help everyone involved. He's smart enough to inculcate the lessons and tutor the players who may be less talented but who can still help him achieve more. With a player like that at the helm, Cleveland will be in good hands as long as they can stay healthy. It just may take longer than it otherwise would have with a Varejao on board.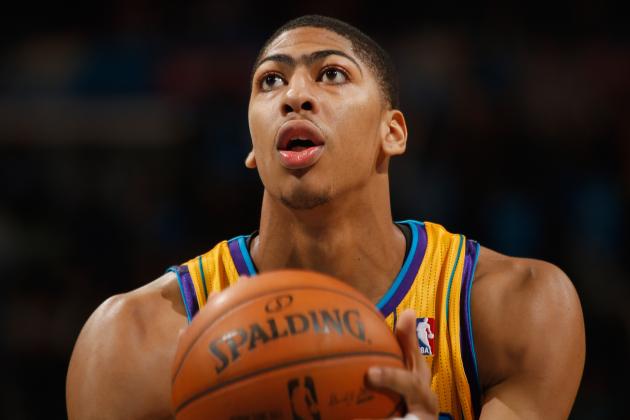 Chris Graythen/Getty Images

The New Orleans Hornets are going to be really good in the near future.
Anthony Davis may be a rookie, but he's a spectacular one who makes an impact on both sides of the floor. Luckily for him, he's being brought along by a bevvy of players who will soon be entering their primes and have instructive NBA experience.
That time has not yet come, though.
Ryan Anderson, Eric Gordon and Robin Lopez are on the cusp of becoming veteran leaders. With Anderson and Lopez, that is a welcomed sight. Gordon, however, leaves a little to be desired. His statements during free agency and the draft about New Orleans weren't emblematic of someone looking to take on a leadership role.
As of right now, the only true veteran leader on the team is Roger Mason Jr. He is well-respected for his role in the NBPA and for also being a consummate pro in all his NBA stops. Still, that's pretty paltry veteran leadership...at least for right now.
As mentioned before, New Orleans merely has to bide its time for a couple more seasons, so its roster can marinate and maturate.