For some fans, betting on the Super Bowl has become almost as ingrained as the game itself. From office block pools to hardcore in-game Vegas gambling, each year millions upon millions of dollars are spent on the NFL's biggest game—and this year will be no different.
Before we go into any props for the big game, here is the coverage info you must know before the game starts:
Where: Mercedes-Benz Superdome in New Orleans
When: Sunday, Feb. 3 at 6:30 p.m. ET
Watch: CBS
Live Stream: CBSSports.com
Listen: Sirius XM Radio: 88, WBAL 1090 AM (Baltimore) or KNBR 680 AM (San Francisco)
While most fans stick to something casual like an office pool, where there is more luck than skill involved, those with actual interest in making real money will be scouring Vegas and online sportsbooks. With prop bets and in-game likes up the wazoo, there is a never-ending supply of money just waiting to be won.
In particular, prop bets have become an increasingly popular means of laying down money. The prop bet possibilities range from the final score of the game, to the first player to score a touchdown and even the length of the national anthem.
With so many possibilities, it's oftentimes hard to know when to push your chips to the center of the table and when to back away. For that reason, here is a look at a few bets worth making prior to the Super Bowl.
(All odds and lines are courtesy of Sportsbook.)
Will Either Team Score in the Last 2 Minutes of First Half: Yes (-260)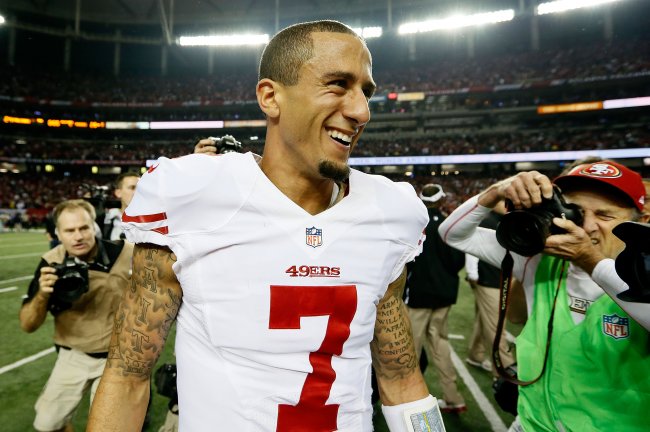 Kevin C. Cox/Getty Images
All things considered, most football games—and especially the Super Bowl—are played in a vacuum. The concept of momentum is so fleeting that it's nearly impossible to keep it going over the course of seven days, and the Super Bowl exacerbates that phenomenon by doubling the time off.
But the great thing about the NFL playoffs is that we can still spot trends from week to week and use them to make money off unsuspecting oddsmakers.
Perhaps the biggest lock among prop bets is that one of these two squads will score after the two-minute warning in the first half. The Ravens and 49ers have played a combined five games this postseason and have scored inside the last two minutes of the first half in four of those contests. (The only exception was the Ravens' victory over the Patriots in the AFC Championship Game.)
That phenomenon isn't a fluke. According to Football Outsiders' DVOA metric, San Francisco and Baltimore are top-10 offenses in the second quarter, and the second 15 minutes has been the Ravens' best period all season long.
The odds reflect both teams' late-half excellence, and that makes betting on them a little disconcerting. Nonetheless, if you want to bet one prop pretty heavily this year, it seems pretty safe to say that either the 49ers or Ravens (or both) will put up points in the first half's last couple minutes.
Player to Score Game's First Touchdown: Anquan Boldin (+1200)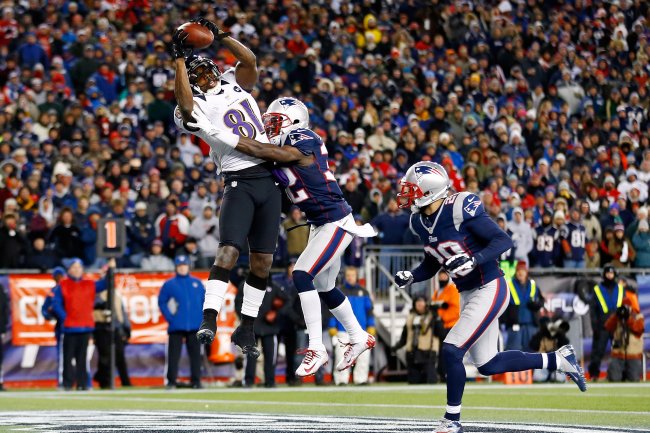 Jared Wickerham/Getty Images
In the regular season, Boldin had 65 receptions and only four touchdowns. Three games into his 2013 postseason run and Boldin has nearly matched that total, including two scores in the Ravens' AFC Championship Game victory.
Admittedly, he's been far more active in the second half of games than the first. All of Boldin's touchdown receptions during this postseason have come during the fourth quarter, particularly in the red zone.
That would make Boldin seem like a semi-unlikely choice. However, there are more than a few underlying factors that make Boldin's +1200 odds make him look like a steal.
The reasoning for picking Boldin is two-fold and has more to do with San Francisco than anything the Ravens have done thus far.
First and foremost, the 49ers have made a bad habit of starting games from behind. They've given up opening scores in each of their two playoff games thus far and haven't scored first in a game since Week 15 against the Patriots.
That puts Baltimore in a good position to be the first team on the scoreboard.
As for Boldin in particular, a scheme adjustment made by Jim Harbaugh against the Falcons make him the most likely pass-catching option for the Ravens.
After getting torched by Julio Jones throughout the first half against Atlanta, the 49ers made a key adjustment and shut him down for the rest of the game. Look for them to run a similar strategy against Torrey Smith, a guy Baltimore will desperately try to get open down the field.
If unsuccessful, the Ravens will have to methodically drive down the field, something that plays directly into the hands of Boldin. It's not guaranteed to happen, but at the current odds, Boldin is simply too good of a value to pass up.
Longest Touchdown: Over 45.5 Yards (-115)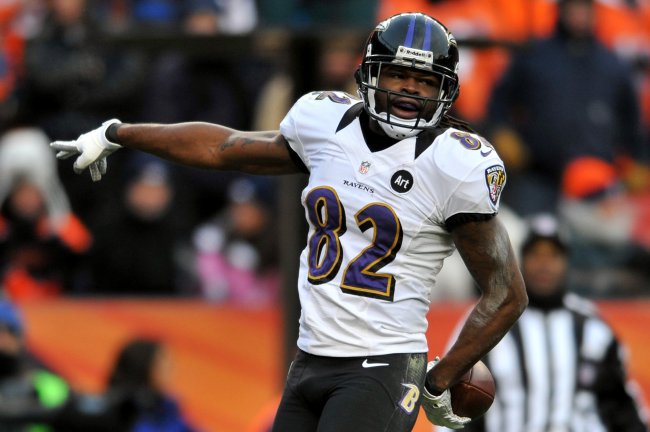 Dustin Bradford/Getty Images
While the reasoning for betting this line has some basis in facts, let's not ignore the fun factor here. No one wants to spend their time rooting for long, systematic drives and holding their breath any time a long pass goes soaring into the air.
You want to root for big plays unless you're a walking, talking stick in the mud.
Luckily, San Francisco and Baltimore have both shown a penchant for scoring and allowing big touchdowns this postseason. In their two playoff games, the 49ers have been involved with three scoring plays longer than 46 yards, while the Ravens had four plays of that length or longer against the Denver Broncos alone.
At some point, a big play will happen. Whether it's Colin Kaepernick breaking out a lengthy touchdown run or Torrey Smith proving me wrong and beating the 49ers down the field for a score.
When that score happens, you want to be the guy jumping up for joy. Not the one disgustedly throwing his betting card on the ground.