UFC on Fox 6: Ryan Bader vs. Vladimir Matyushenko Head-to-Toe Breakdown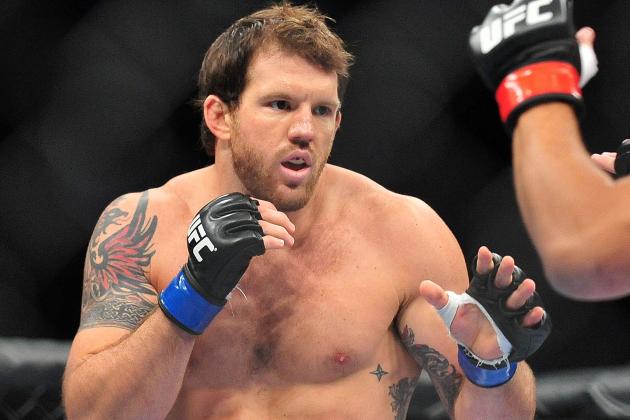 Gary A. Vasquez-USA TODAY Sports

On Saturday night, Ryan Bader and Vladimir Matyushenko do battle on the preliminary card of UFC on Fox 6. Both fighters are trying to rebound from knockout losses at the hands of Lyoto Machida and Alexander Gustafsson respectively.
The light heavyweight affair is an important battle for both men. If Ryan Bader is unsuccessful, it will be his fourth loss in only six fights.
Likewise, Matyushenko needs this win to prevent the first losing streak of his career. While that may not seem like a big deal, if the Belarusian fighter takes losses in consecutive fights at the age of 42, he can essentially walk himself into the retirement home.
Here is a Head-To-Toe Breakdown of one of the most intriguing fights on Saturday's Fox event.
Begin Slideshow

»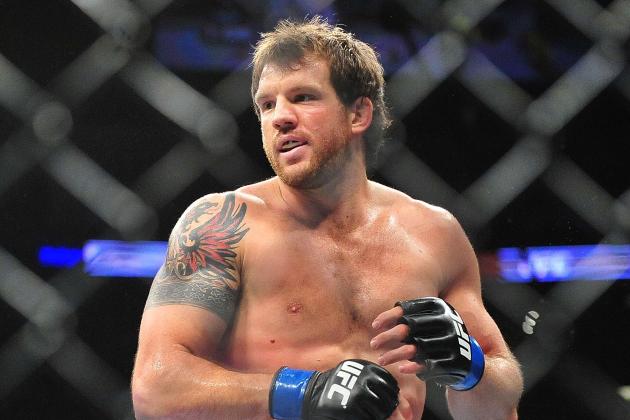 Gary A. Vasquez-USA TODAY Sports

Ryan Bader is an NCAA Division I wrestler as well as a three-time PAC 10 champion out of ASU. If there is any aspect of this fight where Bader takes a clear-cut lead, it is wrestling.
Although Matyushenko has a quality wrestling pedigree of his own, it simply doesn't compare to the faster, more powerful takedowns of Bader.
Advantage: Bader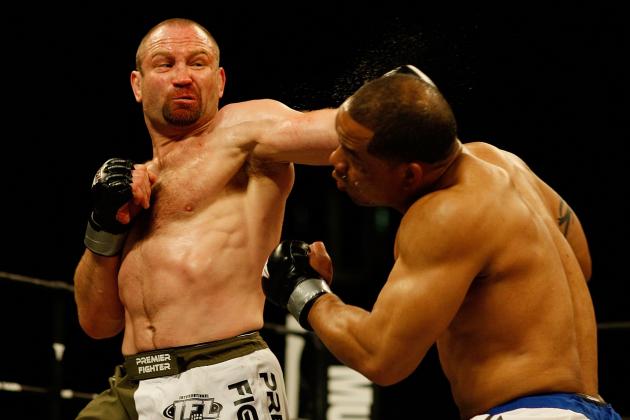 Nick Laham/Getty Images

Although Ryan Bader has explosive punches that have left big-name fighters sleeping on the canvas, Matyushenko has better technical, precision striking.
This will be a fight of contrasting styles, as Vlad Mat looks to utilize powerful straight punches, while Bader tends to wing his punches and leave himself open to counters.
In terms of pure striking, I have to lean in favor of the veteran.
Advantage: Matyushenko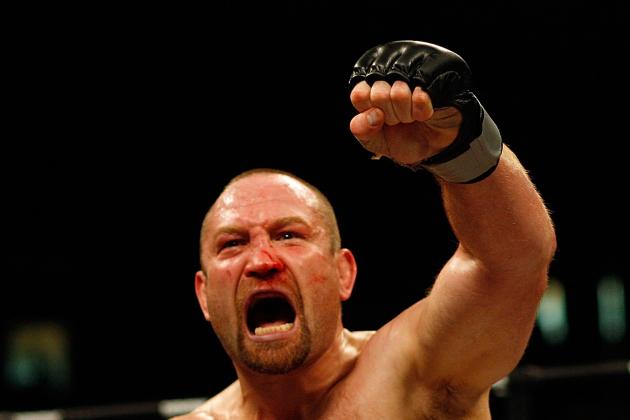 Nick Laham/Getty Images

This one is a no-brainer. When these two meet on Saturday night, Matyushenko will be walking into the cage for the 33rd fight of his career. He is a crafty veteran who has been fighting professionally for 16 years.
Bader has developed well in recent years, but he is still a little wet behind the ears. Hopefully, he can learn a thing or two from "The Janitor."
Advantage: Matyushenko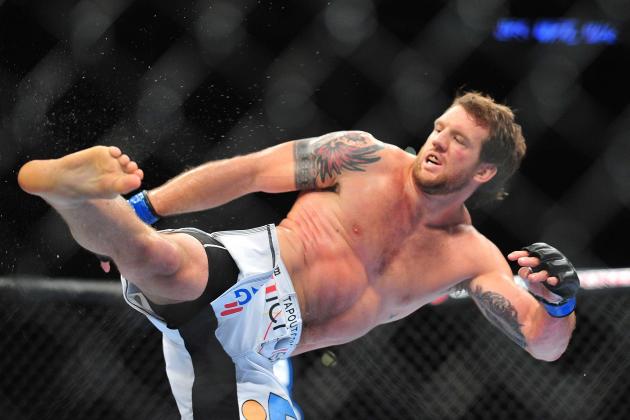 Gary A. Vasquez-USA TODAY Sports

While Bader isn't the quickest guy in the cage, he should have enough spring in his step to stay one step ahead of the 42-year-old Matyushenko.
Perhaps if he can use this advantage to help overcome his striking deficiency, it won't be as much of a problem.
Advantage: Bader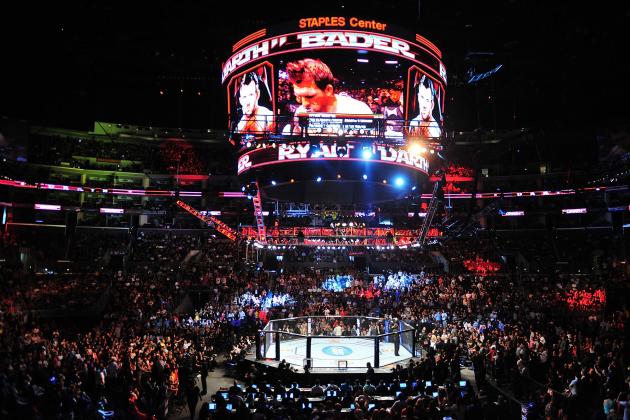 Gary A. Vasquez-USA TODAY Sports

Ultimately, when we combine all of these elements, it's not as simple as adding up which fighter won more categories. Taking into account which aspects of each fighter's game is most vulnerable and how their styles stack up helps us accurately predict the winner.
The most dangerous aspect of Matyushenko's game is his ground-and-pound. Unfortunately, due to the superior wrestling and strength of his opponent, it's hard to imagine The Janitor getting top position and inflicting damage.
Bader is a fighter who recognizes that he is in the pressure cooker. In the course of two years, he went from being an undefeated sensation to a guy fighting to save his job. That additional motivation should give him the extra pep he needs to take his training camp seriously.
This fight will likely see Bader use heavy pressure to work Matyushenko to the floor. Once there, he will not be willing to give up position in hopes of doing damage. Expect "Darth" to employ a "safe" style of fighting in order to take home the decision victory.
Advantage: Bader