How Will These Key Rookies Perform in Super Bowl XLVII?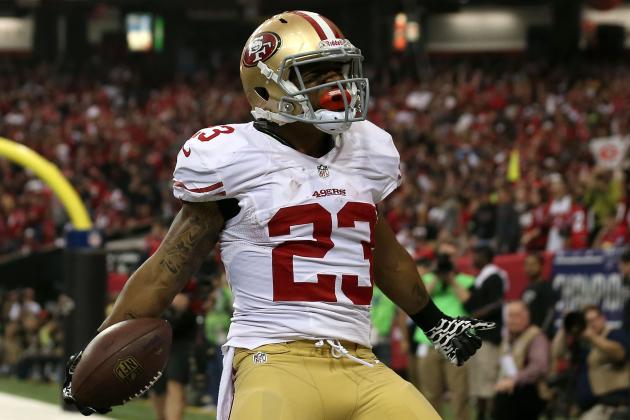 Streeter Lecka/Getty Images

The Baltimore Ravens and San Francisco 49ers are set to face off in Super Bowl XLVII, a game that will feature two teams whose combination of youth and experience has brought them one step closer to a championship.
While many of the veterans will receive their fair share of media spotlight, the rookies could play a very critical role in determining the outcome of this ball game.
When analyzing the rookies in the upcoming Super Bowl, it appears that the Ravens will be relying on their first-year players more than the San Francisco 49ers, a young team in their own right, will be.
However, that doesn't change the impact that these six rookies will have in a few weeks.
Begin Slideshow

»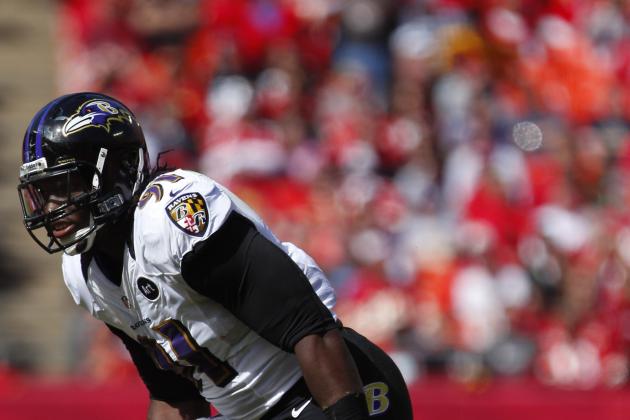 Kyle Rivas/Getty Images

Courtney Upshaw has received playing time sparingly over his first season in the NFL, but might need to show more of an impact against defending the Pistol formation.
Colin Kaepernick has been known for his dynamic playmaking ability because he can be both an effective runner and passer.
However, Upshaw will see some action against the 49ers offense, and rightfully so. The former Alabama product has quick instinct and speed to potentially limit San Francisco's read-option tactics.
I don't see Upshaw gaining many reps in this magnitude of a game, but he does present the possibility of providing valuable depth to a Ravens defense that will face its own challenges against a lethal offensive attack.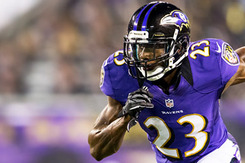 Credit to BaltimoreRavens.com
Due to the massive injuries in the secondary, Chykie Brown has found himself with a much bigger role on the Ravens besides covering on kickoffs.
Brown has seen plenty of action in the playoffs, even though former first-round pick Jimmy Smith has been active the last few games.
Although, Brown hasn't exactly been the most reliable cornerback for Baltimore. In fact, the Patriots' only touchdown in the AFC Championship Game was scored as a result of the lack of communication Brown had defending Wes Welker.
The 49ers present a wide receiving core that will have the size matchup against the Ravens corner backs. Though, if Brown does play the amount of snaps similar to the last few games, look for San Francisco's offensive coordinator Greg Roman to attack the weak link of Baltimore's passing defense.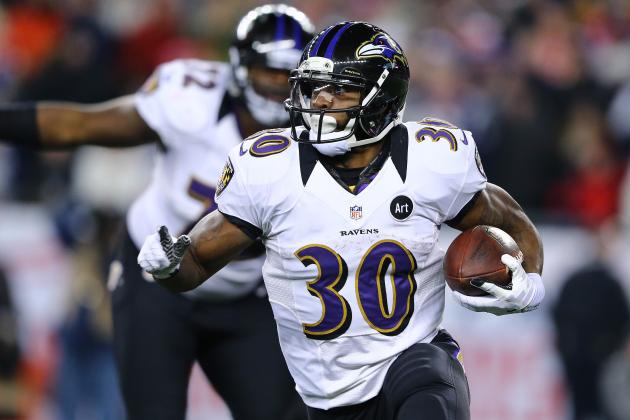 Al Bello/Getty Images

Bernard Pierce has proven to be an outstanding draft selection by the Baltimore Ravens, who continue to utilize their running game despite the improving passing game.
The former Temple running back provides a lot of skill that greatly complements Ray Rice. His ability to be a downhill runner while also displaying enough speed to take his runs to the outside has led to plenty of opportunities for him to become effective in the Ravens' power running game.
Pierce has been battling a knee injury the last few weeks, yet has managed to be effective. With the extra week of rest, I firmly believe he could see a similar number of carries to Ray Rice late in the second half.
Flacco and the passing game will open up their own opportunities, but Pierce will continue to bring his hard running style in order to wear down a 49ers defense that is typically successful defending the run.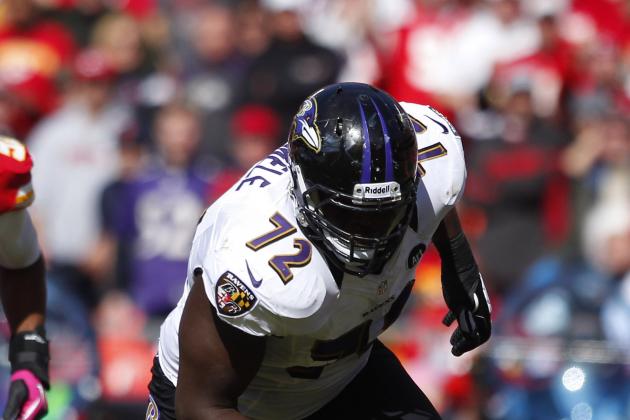 Kyle Rivas/Getty Images

Kelechi Osemele could very well be the difference-maker among all of the rookies due to the importance of his position.
After playing right tackle for most of the season, Osemele shifted to left guard and has succeeded alongside Matt Birk and Bryant McKinnie.
In three ways, Osemele has risen to the occasion against three quality defensive lines. However, he will be put to the test against a 49ers defensive front that features both Aldon and Justin Smith.
I fully expect the 49ers to attempt to attack the rookie left guard to see what pressure he can handle, but Osemele should be able to hold his own with the help of two veteran linemen aside him.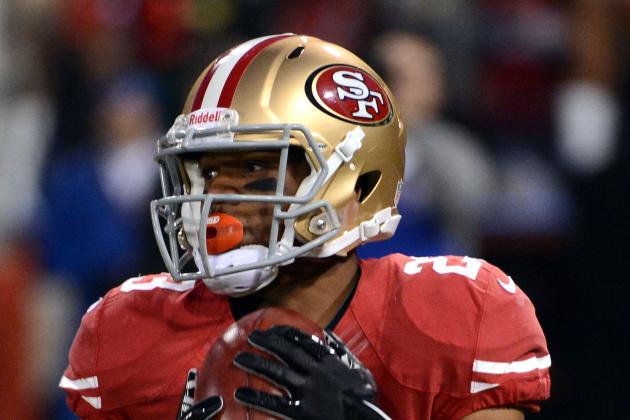 Harry How/Getty Images

LaMichael James stands as the only rookie on this list because of the dynamic he brings to the 49ers rushing attack.
The former Oregon standout has proven to become the quality change of pace running back that the NFC champions needed.
James displayed his speed in open space on his touchdown run against the Atlanta Falcons, and will pose a challenge for a Ravens defense that has not been forced to deal with a lot of fast runners in the postseason.
His carries may be limited, but I believe James will become a factor late in the second half and continue to make this 49ers offense an unpredictable unit.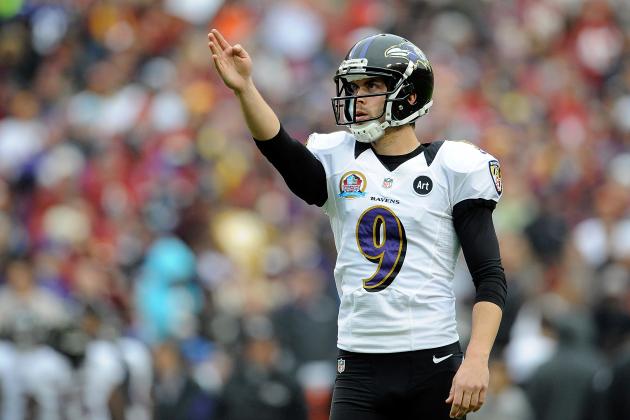 Patrick McDermott/Getty Images

The Super Bowl could very well come down to the play of special teams, which affected both of these teams from reaching this game a year ago.
After releasing Billy Cundiff in the offseason, the Ravens turned to undrafted rookie Justin Tucker to take on the responsibilities in the kicking game.
Thus far in his early career, Tucker has not been intimidated by the spotlight. His game-winning field goal in overtime over the Denver Broncos is another example of him building confidence heading into New Orleans.
With the game being played in a dome, the weather will not be a factor in Tucker's abilities to make the long-range field goals.
It seemed bizarre to think Tucker would be more reliable in the postseason than David Akers, but Tucker is certainly favored in this matchup on the big stage.