Is There a Legitimate Time for Complaining About NBA Officials?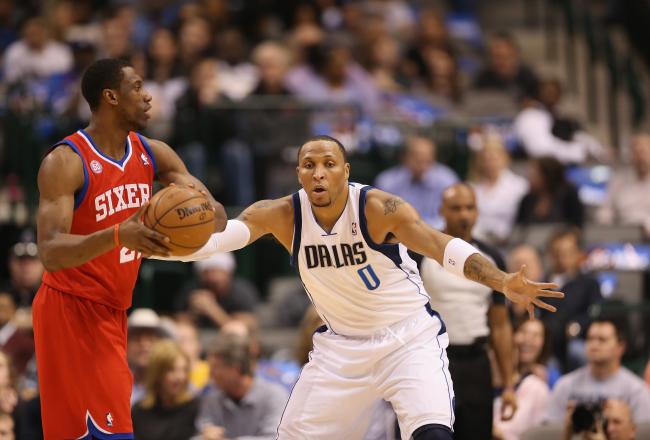 Ronald Martinez/Getty Images
Typically, NBA referees aren't actually as terrible as they're made out to be. However, it seems as if players and coaches are never allowed to criticize officials, even when they are obviously wrong.
The biggest problem with officiating in the NBA is that while it's usually fine, the smallest decisions can impact a close game, especially if they're made late. People can see a call that could have went in either direction, latch onto it and ride out the wave of criticism until everyone else is convinced that the league has a huge officiating problem.
Generally speaking, officials can make every correct call throughout a game, make one bad call at the end and be lambasted.
The last week in the Association, however, has been a prime example of when officiating goes wrong. But players are still expected to keep their lips zipped, while coaches can go as far as commenting on a certain play, hinting that the league should look at it.
The Denver Nuggets' 121-118 win over the Oklahoma City Thunder is a prime example of when officiating goes bad in the NBA.
Throughout the game, calls were made in favor of the Thunder which were questionable. Then the officials would come back the other direction and end up whistling Oklahoma City for a makeup call.
In the end, it was obvious that the Thunder were getting more calls than Denver, until overtime came along.
There was a nice back-and-forth pace to the game, but the referees decided to have some say, calling three moving screens on Oklahoma City. Normally, it's an aberration to see a single moving screen called in an entire game; three moving screens called in five minutes is downright insane.
A competitive, fast-paced, thrilling competition was devolved into a free-throw shooting contest by the end:
There have been 59 fouls called in tonight's game. That's an absurd number.

— Royce Young (@dailythunder) January 21, 2013
Quick comment: I have huge respect for the Thunder. Not a single player I heard or spoke to complained about officials. Just don't do it.

— Hardwood Paroxysm (@HPbasketball) January 21, 2013
Now rewind a few days. Kevin Durant scored a career-high 52 points against the Dallas Mavericks, sinking 21 free throws in the process.
That number alone is fishy. Going back through the game, there are definitely a few "superstar" calls that were whistled along the way. It's always happened in the NBA, and sometimes it does get out of hand.
Shawn Marion voiced his frustrations after the loss, and he was given a vigorous beating about the pocketbook:
After OKC loss, Shawn Marion said, "It's hard to beat anybody when you're playing five on eight." It cost him $25K. sulia.com/my_thoughts/43…

— Alex Kennedy (@AlexKennedyNBA) January 20, 2013
Moving a few days further back, the NBA publicly admitted that the referees had made a bad call in the Toronto Raptors' 107-105 overtime loss to the Chicago Bulls.
Amir Johnson was fouled in the act of shooting during the overtime period with just three seconds left, but the refs called the foul on the floor, claiming Johnson was passing.
Were the correct call made, Toronto would have been given the chance to tie the game and force another overtime period:
Dwane Casey says he hopes league will look at the non-shooting call at the end of the game involving Amir Johnson.

— Holly

MacKenzie

(@stackmack) January 17, 2013
It was the second time the Raptors had been victimized by a bad call late in a game which was later admitted by the league.
So, which of these situations are OK to complain about? Are they ever? Obviously, there is some line to be crossed here in these three different situations.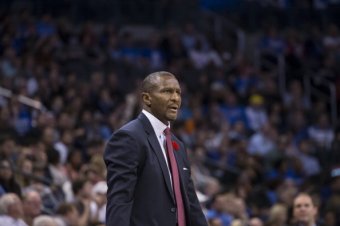 Shane Bevel/Getty Images
The first, Denver's win over Oklahoma City, was a case in which the poor refereeing was evident, but it was too damning for the league to actually admit.
The second, the one which Marion complained about, was one where the poor officiating was observable, but it wasn't necessarily bad enough to be apologized about.
The third was an obvious situation where the referees made the wrong call, and the league knew it.
It seems that there should be some point when players and coaches should be allowed to complain about officials, because there are cases when officials need to be complained about.
There should be a way for the referees to be held accountable by the players, as the players are held accountable by the referees.
It creates an open dialogue, and if it doesn't cross a line, as Marion's comments seemed to do, then it can only be a positive for the league.
This article is
What is the duplicate article?
Why is this article offensive?
Where is this article plagiarized from?
Why is this article poorly edited?