10 Stars Who Have No Chance of Winning the Royal Rumble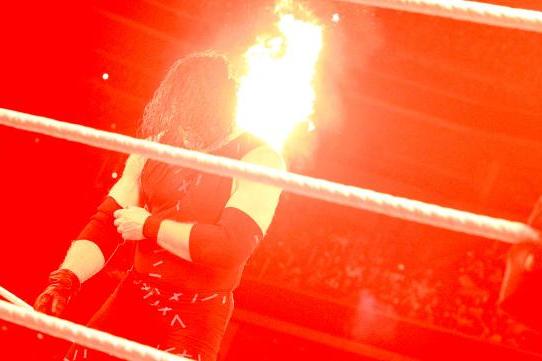 Source: WWE.com
The Royal Rumble is less than a week away, and there's a lot of discussion going on about how superstars like John Cena, Ryback, Sheamus and Randy Orton will perform in the Rumble match.

It makes sense to talk about these stars because there's a good chance they'll outlast 29 other men and head to WrestleMania as No.1 contender to a world championship.

But what about the flipside, stars who won't be handed such good fortune?

Never say never in the WWE, these stars could win the Royal Rumble, in the same way that you or I could win the lottery and get struck by lightning. At the same time.
Begin Slideshow

»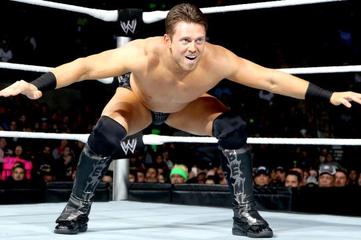 Source: WWE.com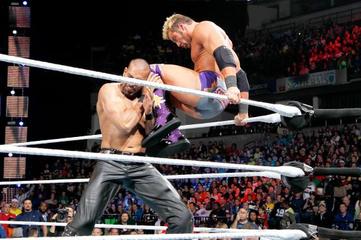 Source: WWE.com
Zack Ryder is a Battle Royal master, it seems, having won four of the five Battle Royals he's been in throughout his career, including two notable victories last year.

He's also at an important part of his career; his character is as marginalized on WWE programming as ever, but now his popular "Z-True Long Island Stories" YouTube show has run its course.

During the summer of 2011, Zack Ryder was ultra-over, with sold-out arenas around the country crying, "We want Ryder!" But while he's still popular nowadays, the iron isn't nearly as hot.

Ryder's character undoubtedly deserves a push and much more TV time, but the Rumble won't be where that starts.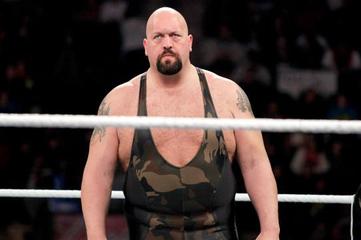 Source: WWE.com
If there was anytime for Big Show to win the Royal Rumble it'd be now. He's just come out of a world heavyweight championship reign where he bested the company's second biggest babyface on numerous occasions.

Despite that, Big Show won't be adding "Royal Rumble winner" to his considerable list of accolades this year.

Big Show is scheduled to face Del Rio in a return match for the world heavyweight championship, but that's not why he won't win the Rumble.

Big Show is a big enough name that he can get into a title picture without a Royal Rumble win. But he's also at a stage of his career where he needs to put over younger talent. Having him win on Sunday would be unnecessary and counterproductive.

Plus, even WWE is smart enough to know that no one wants to see a giant win a Royal Rumble.
Source: WWE.com
Captain Charisma hasn't been seen for around six months now as he's been out of action due to a shoulder injury. Christian has been pegged for a January return which means there's a good chance he'll return to action in the Rumble match itself.

A surprise return and win similar to what we saw with Edge in 2010 would be fantastic, but it's extremely unlikely.

After Christian's return in May of last year he was mainly used to put over younger talent like The Miz. One of the last times we saw Christian, he was beaten by Damien Sandow despite Brodus Clay distracting Sandow.

Fans would be lucky to see Christian get another world championship reign, but a Royal Rumble win and marquee WrestleMania match is just too much to hope for.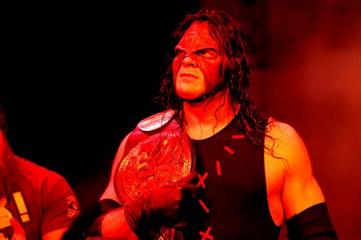 Source: WWE.com
Since Kane's epic elimination spree in 2001 many fans have clamored for a Royal Rumble victory for the Big Red Machine.

In typical WWE fashion, creative never really capitalized on several of the opportunities the Kane character presented them with (including his aforementioned Rumble performance as well as his unmasking) and as a result Kane isn't as big a draw as he should be.

It also seems that WWE is uninterested in pushing Kane to the main event unless it's part of a rivalry with the Undertaker, and there's no way that Kane vs. Undertaker III is happening at WrestleMania XXIX.

He's done some of the strongest work of his career in the last few months as part of Team Hell No, and there's still a lot of life in the character, including another main-event run.

However, the time for that main-event run is not WrestleMania season.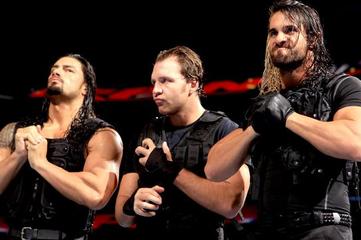 Source: WWE.com
Having one of the members of The Shield win the Royal Rumble would turn the entire WWE universe on its head; no one would see it coming.

It could make for some genuinely exciting TV, but don't expect any of the members of the Shield to win the Rumble.

WWE are clearly behind Ambrose, Rollins and Reigns as they've shared the ring with all of the biggest stars in the industry today, but a Rumble win is just not on the radar for the Shield.

If booked correctly, having Ambrose or Rollins win the Rumble could be a game changer in the WWE. The problem is, if it's not booked the proper way, it just wouldn't make sense at all.

These three are undoubtedly going to have a big presence at the Royal Rumble PPV, and also the match itself. Their role, however, will more than likely be to cost someone like Ryback the Rumble victory rather than win it for themselves.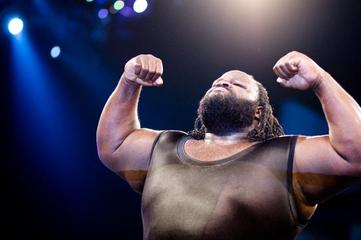 Source: WWE.com
In late 2011 Mark Henry was at the apex of his career. He was world heavyweight champion and had dominated all competition for several months, including big stars like Sheamus, Kane and Randy Orton.

Unfortunately, Henry got injured and had to drop the title (fortunately he dropped it to Daniel Bryan!) and had to take time off after WrestleMania to recover. Henry should be returning sometime soon, perhaps "Royal Rumble" soon?

The problem is, Henry won't be able to return to the heat he once had. Henry was by far the best monster heel the company has seen in years, but he got to that point by slowly building momentum for months and months.

To get himself back to where he was, Henry can't simply rock up and win a Rumble. He has to rebuild the Hall of Pain, brick by brick.


Kingston already has a memorable Rumble moment under his belt with his insane handstand spot from last year's Royal Rumble. There's a good chance we'll see Kofi pull off something similarly impressive this year—but not a Royal Rumble win.

Despite being a strong player on the midcard for many years, Kofi has yet to develop a persona strong enough to carry him to the main-event scene.

WWE hasn't really even flirted with the idea of putting a world championship on him.

Kingston definitely has some in-ring skills, let's hope that his character develops enough in 2013 so he's a legitimate Royal Rumble contender in 2014.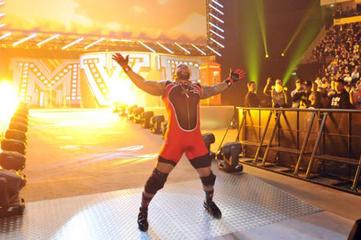 Source: WWE.com
In the last few months there have been rumors floating around the internet that WWE are seeking to bring back a few stars (via sescoops.com) they've let slip through their fingertips in the last few years.

The three performers who are most heavily involved in these rumors are John Morrison, Shelton Benjamin and MVP.

A Royal Rumble return for one, two or even all three is possible. A Royal Rumble win for any of them? Not happening.

It's always exciting to think about stars who could return in glorious fashion by winning a Royal Rumble, but none of these guys ever managed to make it past the midcard during their previous WWE runs.

I'm not saying that these performers don't deserve to be in the main-event scene, but they won't be reaching such lofty heights so quickly.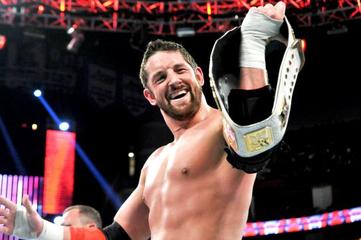 Source: WWE.com
If he can stay on his current career trajectory, Wade Barrett will be one of the WWE's biggest stars in the following few years.

It seems that WWE are waiting for the precise moment to really pull the trigger on Barrett, and until then he'll be booked strong on the mid and upper-mid card.

If Barrett wins the Rumble his conquest for a world championship would almost certainly be overshadowed by bigger draws on the WrestleMania card. It's just not the right time for the Barrett Barrage.

Additionally, Barrett has been the Intercontinental champion for a little less than a month now, and it's more likely that WWE will try and make him a great IC champion instead of hot shotting him to the main-event picture of WrestleMania.

To be fair, a Royal Rumble win for Barrett is not inconceivable. With a clean win over Randy Orton last Monday, it's clear WWE are strongly behind Barrett.

A Rumble win for Barrett could be considered the most likely to happen of all the entrants on this list, but it's still incredibly improbable.