WWE Monday Night Raw, January 21, 2013: Top 5 Questions Left Unanswered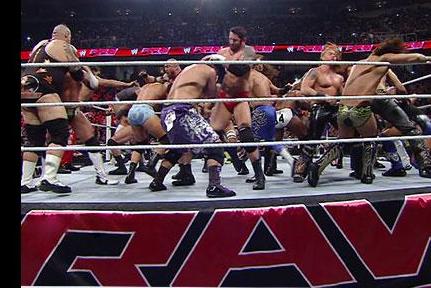 wwe.com
The final episode of WWE Monday Night Raw prior to Royal Rumble provided a Beat the Clock challenge, the announcement of another inductee into the WWE Hall of Fame and more.
However, WWE fans were left once again with a number of questions unanswered.
How did the Beat the Clock challenge impact the Royal Rumble? Why does Brad Maddox continue to show up on Raw?
As I do each and every Monday night after Raw, I will discuss the top five questions left unanswered after tonight's episode.
Begin Slideshow

»
photo courtesy of wwe.com
Once again, WWE reminded us and provided a video package for the first inductee of the class of 2013 for the Hall of Fame, Mick Foley.
We also learned that Bob Backlund will join Foley in the class of 2013.
Therefore, fans are left wondering who else will join Foley and Backlund in becoming a WWE Hall of Famer?
Rumored names for this year's Hall of Fame class include DX, the Kliq, Jake "the Snake" Roberts and others.
There is still less than two months until WrestleMania, leaving plenty of time for WWE to announce more inductees.
Perhaps after Royal Rumble this Sunday we will learn the next inductee.
Until then, we can only be left wondering—who's next?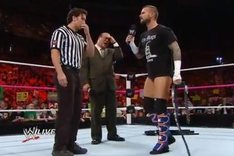 photo credit: cagesideseats.com
In a backstage segment last week, we witnessed another interaction between Paul Heyman and Brad Maddox.
In the past, Heyman has been hot and cold in his reactions to Brad Maddox, making it unclear where their relationship stands.
Tonight's segment did not make things any more clear.
Is Heyman going to help Maddox in some way? If so, how?
Brad Maddox had been trying to secure a WWE contract, but so far he has been unsuccessful. Recently, he has also spent time as a commentator on Main Event and for a few moments on Raw.
After tonight's Raw, WWE fans are still left wondering about the relationship between Heyman and Maddox.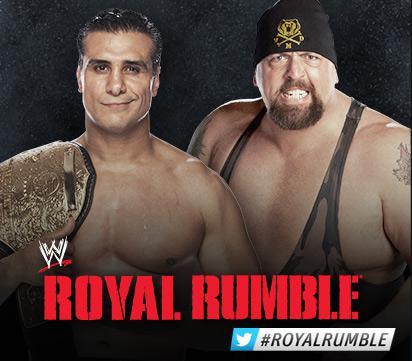 wwe.com
After tonight's episode of Raw, the only matches scheduled for Royal Rumble are the two World title matches, the WWE Tag Team Championship match and the Royal Rumble match.
Will there be any more matches during the pay-per-view event?
There probably doesn't need to be, as most of the Superstars on the roster will be among the participants in the Rumble match.
In addition, Superstars such as Kane, Daniel Bryan, Damien Sandow and Cody Rhodes could also be in the Rumble despite being in another announced match.
With a lack of non-title feuds happening in WWE right now, except for maybe John Cena and Dolph Ziggler, the answer to this question would most likely be nope.
However, it is still a question left unanswered.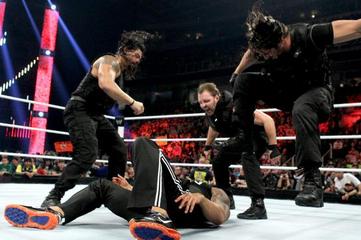 photo courtesy of wwe.com
For the very first time, The Shield attacked the Rock and left him laying in the middle of the ring.
This raises the unanswered question: Will The Shield get involved in the WWE title match on Sunday?
The Shield helped CM Punk in his feud with Ryback, starting at Survivor Series and most recently on the first Raw of 2013.
Mr. McMahon warned CM Punk and Paul Heyman that if The Shield does get involved, Punk will be stripped of the title.
It also remains to be seen if The Shield will be involved in the Royal Rumble match itself.
Will the trio be among the 30 participants? Will they just come out of nowhere and attack Superstars, costing them the match?
The Shield's involvement this Sunday is certainly a mystery, leaving multiple questions left unanswered.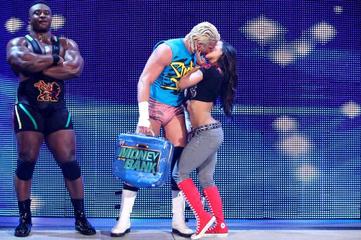 photo courtesy of wwe.com
Tonight's Raw featured a Beat the Clock Challenge, where the winner would get to choose their entry number in the Royal Rumble.
Dolph Ziggler was lucky enough to win the challenge.
Or was he?
After it was determined that Ziggler had won, Vickie Guerrero informed Ziggler that he did get to choose—between Nos. 1 and 2.
Which number will Ziggler choose?
In the words of the Rock—it doesn't matter what he chooses!
Ziggler will begin the Royal Rumble and try to do what Chris Benoit, Shawn Michaels, Rey Mysterio and even Mr. McMahon did.
Who will join Ziggler to begin the Rumble and what are his chances of winning?
photo courtesy of wwe.com
When next week's Raw airs, we will know who won the Royal Rumble and we will witness another episode of Raw Roulette.
However, even more questions will be answered before then.
Will the Rock or CM Punk be WWE champion next week on Raw? Who will receive a World title match at WWE WrestleMania 29?
With so many questions to ponder, WWE Royal Rumble 2013 is shaping up to be a must-see pay-per-view.
What questions were you left with unanswered after tonight's episode of Raw? Please leave your questions, comments and thoughts in the section below.
Sincerely,
Seth
Follow me on Twitter (@sethgutt) and check out my site guttwrenchpowerblog.com.
You can like GWP on Facebook here.
Also, tune in every Wednesday night at 9 p.m. EST on PWPRadio as I host OH YOU DIDN'T KNOW!? wrestling news and rumors at blogtalkradio.com/pwpradio. This week I will have former WWE NXT diva Sofia Cortez (real name Ivelisse Velez) as my special guest.