Breaking Down the Race for College Basketball Player of the Year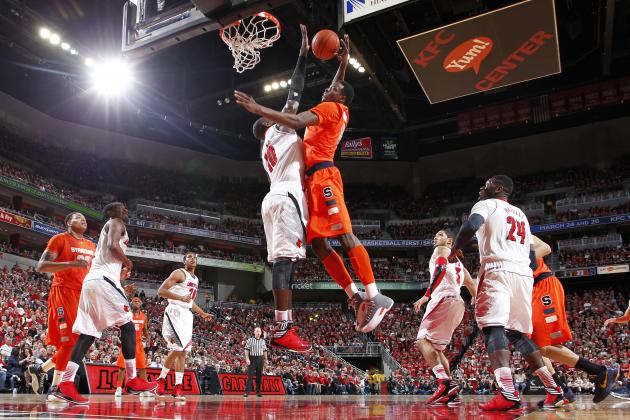 Joe Robbins/Getty Images

With the roller coaster that has become Men's College Basketball, determining just who will be the player of the year will prove to be just as difficult as holding the No. 1 spot. Just ask Duke. And Louisville.
This season has shown to be one of many fluctuations week in and week out. However, there have definitely been standout players who are certainly deserving of some attention. Choosing the college basketball player of the year is no easy feat. Taking a look into the season and who has really made an impact, I will look at the ins and outs of just who might be player of the year.
Who's a guaranteed contender? Who is a diamond in the rough? Find out in our look at the race for college basketball player of the year.
Begin Slideshow

»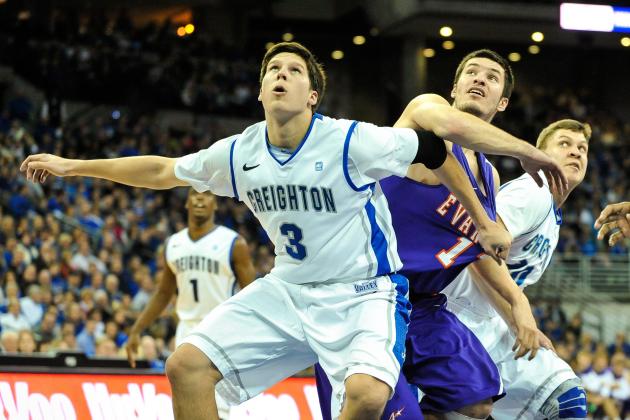 Eric Francis/Getty Images

Junior Doug McDermott, of the Creighton Jays, has certainly become a standout, not only for Creighton, but for men's college basketball in general. Standing tall at 6'8", McDermott is averaging 24.1 points per game this season, which is an improvement from a 22.1 rating from last season. In the last three games alone, he has a combined 95 points. McDermott is effortlessly dominating his competition.
There is no denying that McDermott has put Creighton on the map with his playmaking and sheer power inside the paint. He is definitely a standout in the race for the coveted title of player of the year, and for good reason. He might even be the frontrunner.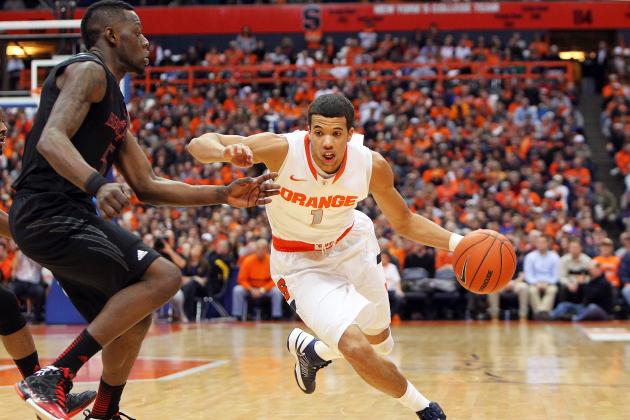 Nate Shron/Getty Images

Sophomore Michael-Carter Williams has made quite the splash as of late in college basketball. Leading the nation in assists at an average of 9.3 per game, Williams has become one of the most effective players in the game. Just look at his fire during Saturday's game against Louisville. This guy does not quit; he will make a play whenever necessary.
His ability to make plays both offensively and defensively has given him an incredible season thus far. If he can continue to perform the way he has been, Williams could make this race a little tighter in the latter half of the season. He is sure to to create some talk in deciding who will be crowned Player of the Year.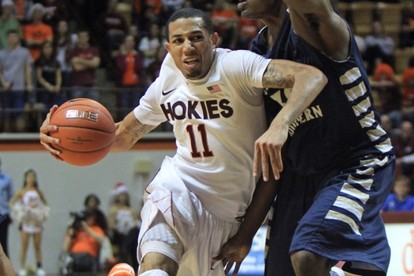 Hokie Sports
Senior Erick Green is currently leading the nation in points per game with an impressive average of 24.1. What is perhaps the most impressive is that he has improved from a 15.6 average from last season. He has only scored below 20 points in one game, which as far as this season is concerned, is rare form for Green. His quick drive to the basket will leave competitors breathless. Will his impeccable ball handling skills and ability to dominate offensively make him this season's player of the year?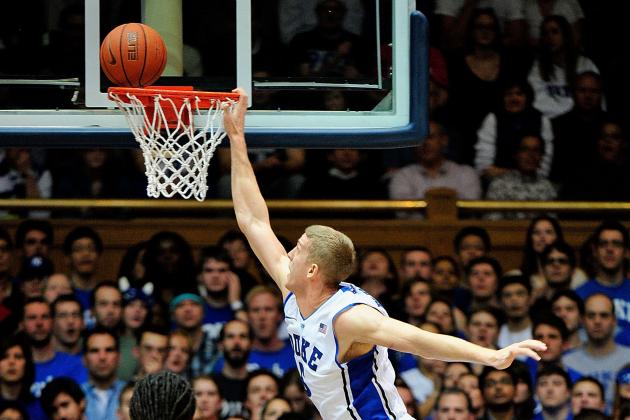 Grant Halverson/Getty Images

Blue Devils senior forward Jason Plumlee's abilities to reach the basket with tremendous force and go for the ball are what make him a top contender for Player of the Year. Averaging 11.5 rebounds on the season, Plumlee has created depth for Duke with his size and his efficiency. In his senior season, Plumlee has improved in almost every category possible. Duke is in a great position for the National Championship, and with Plumlee dominating inside the paint, he's not too far behind in this race for the top spot.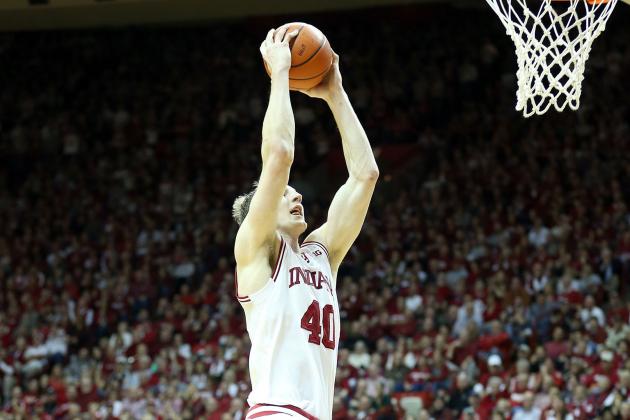 Andy Lyons/Getty Images

Forget the fact that he's just a sophomore. Cody Zeller has as incredible resumé thus far, and it is only getting better as the season progresses. Standing a harrowing 7'0", Zeller is perhaps one of the most diverse players in the competition for player of the year. Averaging 17.2 points per game and 8.2 rebounds, Zeller has helped place Indiana on the map for a national title. He has the chance to not only to have a national title under his belt, but also be crowned player of the year.
The race will be a tight one, no matter what the outcome. This season has brought some incredible players. Only time will tell who will take the top spot.