Super Bowl: Enough About Defense, Offense Wins Championships!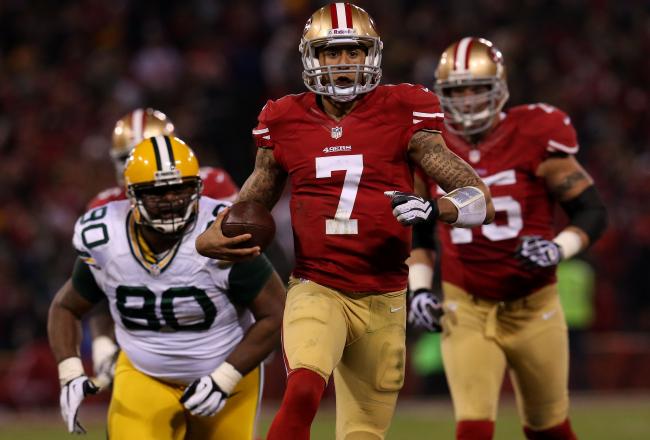 Stephen Dunn/Getty Images
If the programming on NFL Network is any hint of what's to come in the next two weeks of Super Bowl hype, then get ready for massive doses of Ray Lewis, Harbaugh family storylines and the sacred importance of hard nosed defense.
Oh sure, there will be plenty about the Pistol Offense and Colin Kaepernick. And to a lesser extent, there will be the Jim Caldwell storyline here and there.
But there is an extensive NFL punditry full of defensive stalwarts that is more than a little relieved to have two great defenses headed back to the big game.
It is once again time to throw around all the well-worn, leathery cliché's about defense winning championships and the importance of being physical. As if the other teams played the game on their iPads.
Look, I like hard hitting-football as much as the next guy, but don't try to oversell me on defense being paramount. The truth is that offense wins championships these days.
If you have a hard-hitting defense, that certainly helps as well. But lets not pretend that these teams would have arrived to this point without going to great lengths to amp up their offenses.
The Ravens offense finished the year 10th in scoring. The 49ers finished 11th in scoring. But those numbers don't begin to tell the story.
It's been well documented that Jim Harbaugh changed his starting quarterback and John Harbaugh changed his offensive coordinator.
These were two gutsy, midseason moves that are now getting great press for having worked out.
But what does it tell us when these tough, defensive-minded coaching brothers make such bold moves to pump up their offenses in time for the playoffs?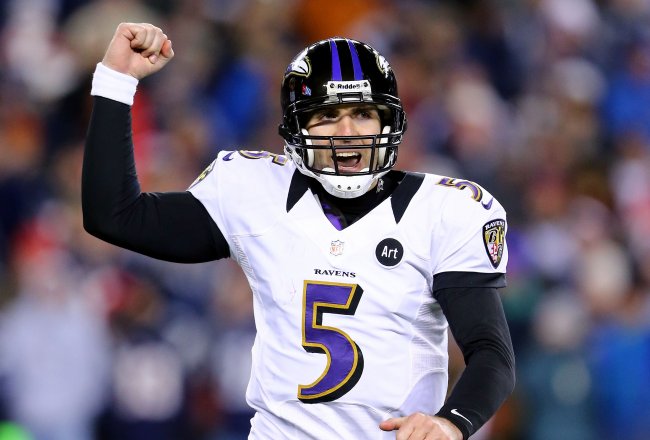 Al Bello/Getty Images
It tells us that they knew above-average offenses wouldn't be enough to get them to the big game. They were going to need more firepower. And it tells us that they knew no matter how tough they were defensively, they were still vulnerable to big-time offenses.
So both of them made a gamble that paid off.
Yes, it is absolutely true that the Ravens shut down the mighty Patriots offense in the second half of the AFC Championship game.
But it is also true that they would never have gotten to that game without scoring 38 points the week before in a wild comeback against the Broncos, to whom they yielded 35 points. And that fact won't go away, no matter how much footage is played of Ray Lewis firing up his team.
As for the 49ers, they got into a shootout with the Packers last week. If Kaepernick hadn't run wild and passed accurately and outscored Aaron Rodgers, 45-31, they'd be sitting at home as well.
Still not convinced that offenses are more important?
Here are the defensive rankings for the last three Super Bowl winners: 25th, 28th, 25th. And the offensive rankings? First, ninth, eighth, as in Saints, Packers, Giants.
This year's Super Bowl may be the hardest hitting, most physical world championship in years. And if the defense lovers have their way, it will also be low scoring and pretty boring for the rest of us.
But I wouldn't worry about that too much, because offense wins championships.
Kaepernick is going to do his thing and so is Flacco. Which means both pistols and long rifles will be blazing.
This article is
What is the duplicate article?
Why is this article offensive?
Where is this article plagiarized from?
Why is this article poorly edited?