Memphis Grizzlies: Keys to a Second Half Playoff Push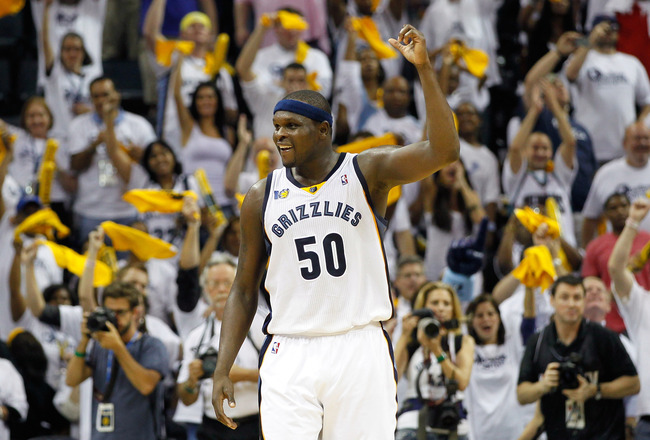 Kevin C. Cox/Getty Images
As the midway point of the NBA season draws closer, it is becoming clearer which teams are for real. Thus far the Memphis Grizzlies have to be one of the most pleasant surprises in this young season. Coming off a disappointing game seven loss to the Los Angeles Clippers in the playoffs last year, Memphis has gotten off to a terrific start in 2012-13. They are currently sitting in fourth place in the Western Conference with a 26-14 record.
The Grizzlies continue to be one of the premier defensive squads in the league. Mike Conley and Tony Allen continue to wreak havoc on opposing guards. Big men Marc Gasol and Zach Randolph remain a legitimate presence down low, making it difficult for opponents to match up with their size. The two big men are rebounding well, especially Randolph who is grabbing the second most rebounds in the league (11.6 per game) behind Dwight Howard.
Last season, Memphis was one of the hottest teams heading into the playoffs, which made them so dangerous. The Grizzlies have gotten off to a great start, but they will have to play even better to make the playoffs and get home court advantage. In order for Memphis to make an even stronger push into the playoffs this season, there are eight key elements that they should emphasize:
Keep Reading

Memphis Grizzlies: Like this team?