Maryland Basketball: Ranking Mark Turgeon's Biggest Worries This Season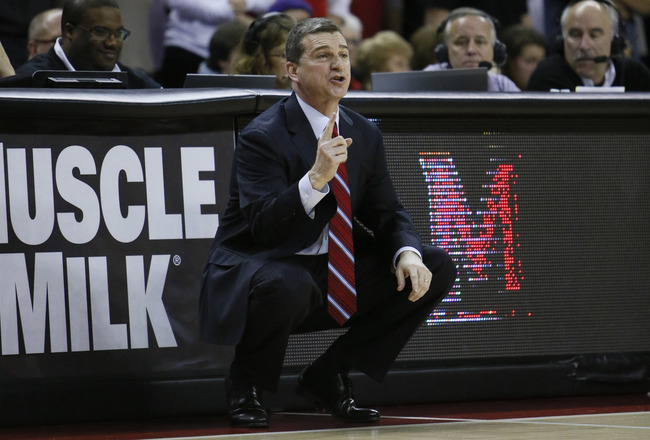 Mitch Stringer-USA TODAY Sports
After beginning the season with a 13-1 record, Maryland has struggled in the heart of ACC play, falling to 14-4 overall and 2-3 in the conference.
The Terrapins made a statement with their victory over NC State, but they still have plenty of work to do if they want to end up on the favorable side of the bubble come tournament time.
Head coach Mark Turgeon has some talented pieces to work with, but they haven't quite gelled yet as he hoped. Fortunately, he has some time to right the ship.
Here are four of Turgeon's biggest worries this season, including a very important recruiting tidbit.
4. Landing Local 5-Star Dwayne Morgan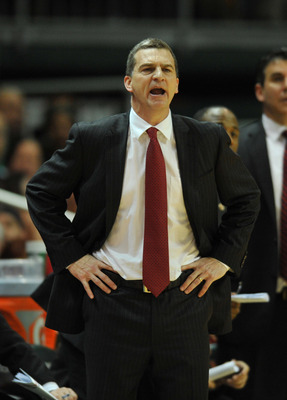 USA TODAY Sports
Maryland recruiting has been on an upswing as of late, with the Terps landing a top-50 prospect in each of their last three classes. Nick Faust, Shaquille Cleare and Roddy Peters were all rated as 4-star recruits.
Now it's time for Mark Turgeon to make the next step—nabbing a 5-star. Maryland narrowly missed on coveted twins Andrew and Aaron Harrison, so the next target is Class of 2014 5-star Dwayne Morgan from Baltimore.
Assistant coach Bino Ranson is an alum of Morgan's high school, St. Frances. When Morgan was a freshman, current sophomore Faust was his high school teammate.
Mark Turgeon needs to transform those connections into a commitment. UNLV and Indiana are presenting stiff competition in the recruiting battle, but Maryland is home to Morgan.
3. Utlizing Alex Len to the Fullest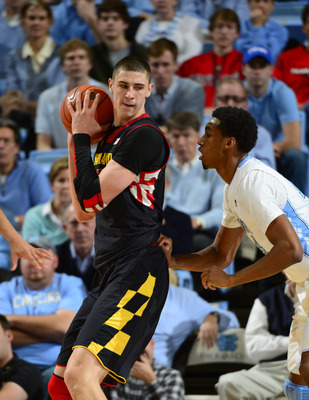 USA TODAY Sports
Scouring the nation, there aren't too many players who have elevated their game more than Alex Len has from last season. The Ukrainian seven-footer has more than doubled his scoring average, and has become a force in the paint for the Terps.
However, Len is clearly Maryland's best offensive weapon, and needs to receive more touches on a nightly basis. He has a unique arsenal of moves, spanning from a turnaround jumper to a deadly seal-and-dropstep dunk.
Reliance on outside shooting has plagued Maryland throughout ACC play, as bombers Seth Allen and Logan Aronhalt have hit moderate cold streaks. It's time for Mark Turgeon to encourage pounding the ball into Len and giving him some added touches.
2. Cutting Down the Rotation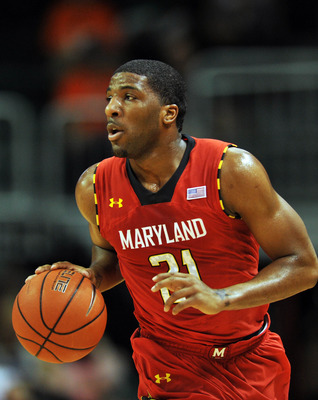 USA TODAY Sports
During nonconference play, it seemed as if Mark Turgeon was going to be able to successfully conduct a rare 10-man rotation. After five games in the ACC, it's quite evident that plan isn't going to work.
Star players like Alex Len and Dez Wells need to be logging 35 minutes per game, which would make it impossible for 10 players to receive substantial minutes.
Seniors Logan Aronhalt and James Padgett simply aren't ACC-caliber players, and Pe'Shon Howard is in danger of falling into that category as well. Turgeon needs to allocate some of their minutes to more productive players like Len, Wells and Shaquille Cleare, who is quietly having a terrific freshman season.
1. Finding an Effective Point Guard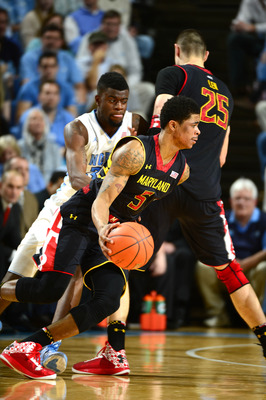 USA TODAY Sports
I'm not sure the solution to Maryland's point guard woes is on the roster, but Mark Turgeon needs to figure out who is going to become Maryland's primary ball-handler.
Pe'Shon Howard has lost all of his confidence after five horrendous ACC games. Seth Allen was always more of a shooting guard than a distributor.
Recently, Turgeon has used small forward Nick Faust as a lead guard, but Faust doesn't have the vision to find open post players. Dez Wells often brings the ball up the court on fast breaks, but he frequently loses his dribble.
Fortunately, Class of 2013 point guard Roddy Peters is arriving next year, but Mark Turgeon's Maryland Terrapins will not be successful this season if no one emerges as an adequate point guard option.
Keep Reading

Maryland Terrapins Basketball: Like this team?