Sacramento Kings Will Move To Seattle: 5 Reasons Why It's a Good Move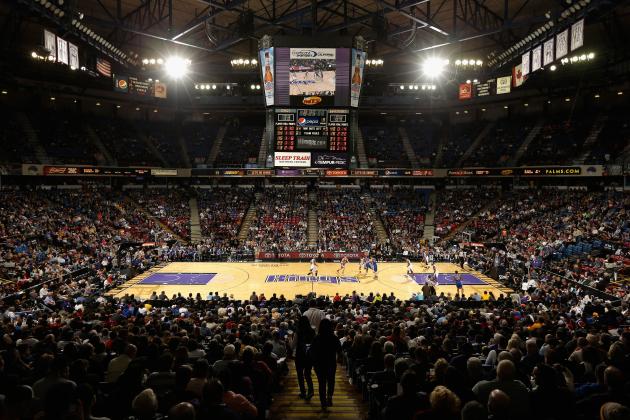 Ezra Shaw/Getty Images

The news of the Sacramento Kings' imminent move to Seattle is a bittersweet one.
One city loses a franchise that has called Sacramento its home since 1985, and the other will be getting its own franchise again after the Sonics were moved so unceremoniously to Oklahoma City in 2008.
The Kings and their owners, the Maloofs, haven't exactly made a convincing case as to why they should stay in California's capitol, but it's still sad to see them go.
But on the other hand, it's nice to see such a basketball-crazy city such as Seattle get a team again. Now that the group, led by Christopher Hanson—who has ties to Seattle—has all but moved the team, we'll be able to watch the Seattle SuperSonics once more.
With that being said, here are five reasons why this is the best possible move for a franchise as troubled as the Sacramento Kings.
Begin Slideshow

»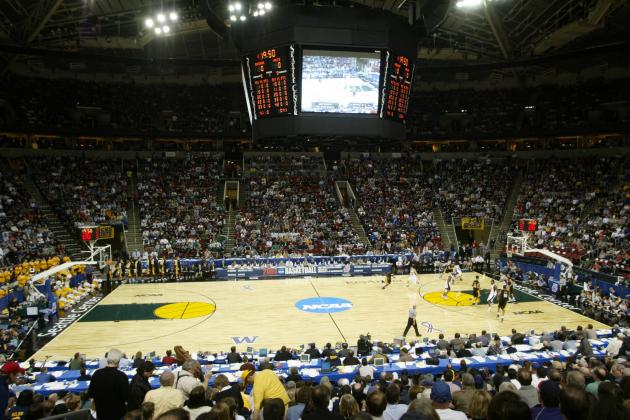 Tom Hauck/Getty Images
This is Key Arena. It's the place where the Kings will play their next couple of seasons.
The Kings franchise is valued at around $525 million, and Hansen will purchase a 65 percent share worth about $340. The rest will stay with minority shareholders.
To be frank, that's pocket change for a professional sports franchise. But, it's not surprising, considering this is a franchise that hasn't been to the playoffs since 2006 with the man formerly known as Ron Artest. The team consistently posts poor results and the Sleep Train Arena looks like a ghost town each and every night.
The only person who shows any passion is the Sacramento Sign Lady.
The franchise will be playing the next couple of seasons in Key Arena, and in the meantime, a new $490 million arena will be built in downtown Seattle. The public will pay $200 million and that money will be payed back using ticket sales and rent money. If not, Hansen himself will be responsible.
So it's simply cheap for the city of Seattle to bring a franchise back home.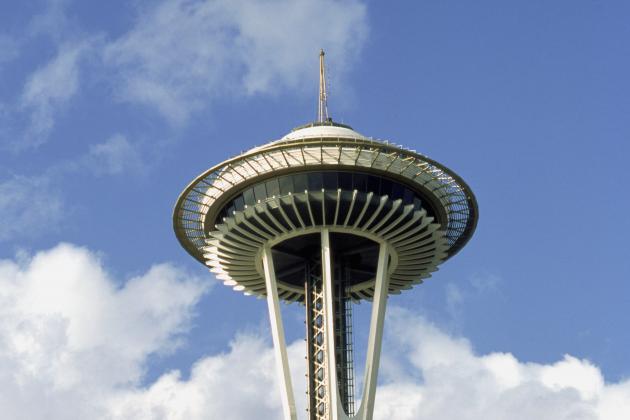 Otto Greule Jr/Getty Images

As a native of Sacramento, I understand why anyone would want to move away from the area. It's just not a very good city.
With a layer of smog that sits in the valley—which also blocks the view of the white-capped Sierra Nevadas—to the disgusting, brown water of the Sacramento River, the city just isn't aesthetically pleasing.
Aside from the Kings, the next largest sports club is the Class AAA Sacramento River Cats baseball team.
In short, Sacramento just isn't an ideal sports city. Seattle, on the other hand, boasts famous landmarks such as the Space Needle, with Mt. Rainier rising up impressively in the background.
Seattle also has other major professional sports teams like the Seahawks of the NFL and the Mariners of MLB.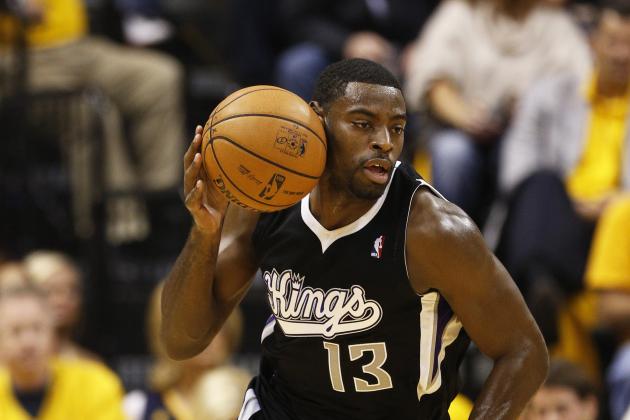 Joe Robbins/Getty Images

Seattle is a slightly bigger market than Sacramento. With a population of over 600,000, it's bigger than Sacramento's, which is less than 500,000 people.
That means it will be easier to lure free agents to the team because people would want to live in the Emerald City.
More money would come from television contracts, which would obviously be used on the team (hopefully). The club wouldn't have to rely so heavily on the draft, like so many teams in smaller markets have to do.
Having another sports team in Seattle would be a big boost in the job market as well, while that same reason will be a huge negative for Sacramento.
And besides, who wouldn't want to play in a city where you can throw fresh fish around in your local market?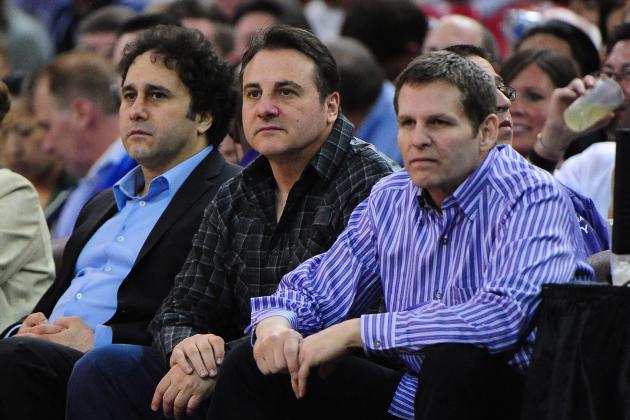 Kyle Terada-USA TODAY Sports

Chis Hansen is guaranteed to be a better owner than the Maloofs. It won't even be close.
If there's one thing for sure, the new team in Seattle won't make awful draft picks. Remember when Quincy Douby was picked in the first round in 2006? It can't get much worse than that, unless you're counting Kwame Brown, Michael Beasley and Greg Oden.
Hansen will be a better owner because he grew up in Seattle. He wants to make his hometown happy. And he surely won't drive this franchise into the ground like the Maloofs did. He won't hire Eric Musselman for the head coaching position. He won't threaten to move the team to an even smaller market like Virginia Beach. And he certainly won't make a clear effort to upset the fans, like the Maloofs did.
Please Chris Hansen, don't prove me wrong.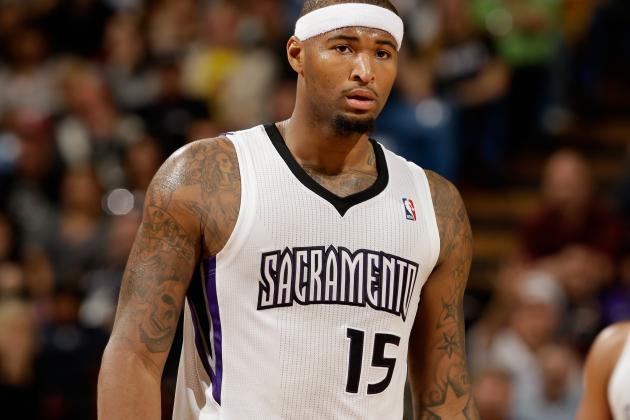 Ezra Shaw/Getty Images

This move will be good for this last reason: DeMarcus Cousins will mature in Seattle.
I realize that's a very bold statement, but it's possible. Perhaps a change in scenery will force Cousins to smile for once or be remotely likable. Maybe he just hates living and playing in the city of Sacramento.
Maybe a change in ownership will spur a change in the man who constantly acts like a 14-year-old child. Hopefully it will signal the end of being suspended for confronting the San Antonio Spurs' radio announcer.
He'll leave all of that behavior behind him and grow into the dominating, humble franchise player everyone expected of him when he came out of Kentucky.
Or he might not. He could end up knocking off a Starbucks. Who really knows with Boogie?