11 RB Recruits That Possess the Most "Beast Mode" Running Style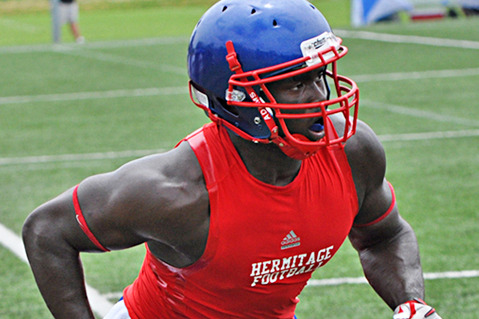 247Sports.com
Running backs are taking more pride these days in being able to run with both power and speed. I notice a lot of backs in this 2013 class like to simply attack and come hard downhill to attack run alleys and challenge tacklers.
Not only do they prefer this way of running, but many of them also hate getting tackled by a single defender. The "Beast Mode" running style is in effect these days in the RB community, highlighted by the hard running style of one Marshawn Lynch of the Seattle Seahawks.
As I mentioned before, I notice many backs in this year's class who run in a similar fashion. Here's the top 11 of them.
Begin Slideshow

»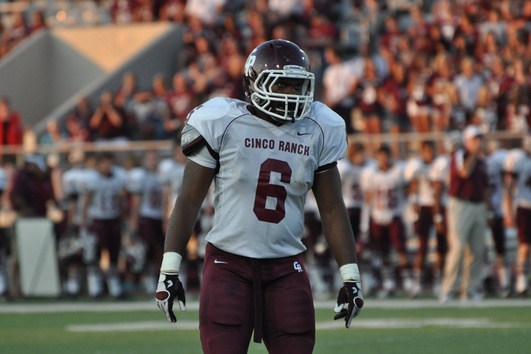 247Sports.com
A powerful and thick 5'11", 220-pounder from Texas, James can be a wrecking ball as a RB. He has huge legs and runs tough, strong and with great power.
James can be a bully with a ball and doesn't always require a lead blocker because he can get yards after contact. A former Notre Dame commit, James' worst-case scenario is being relegated to be a solid short-yardage back.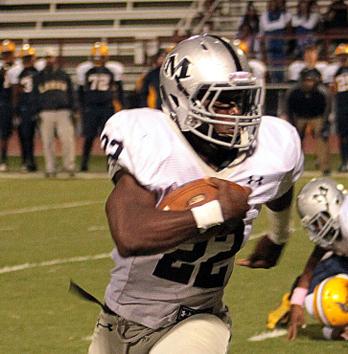 247Sports.com
Hicks only goes in the 190-pound range, but the 5'10" has some beast mode to his running style. He can bounce off tackles, hurt tacklers for challenging him and break arm tackles.
He's headed to TCU and should work well getting yards for Gary Patterson. Hicks has fought the injury bug a little bit, but once he gets healthy, he should be a good one.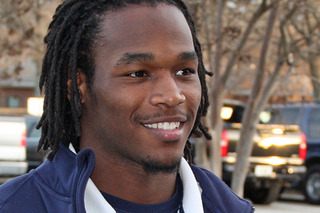 247Sports.com
At 6'0" and 205 pounds, one has to love Dye's size on the hoof. He also is great at squaring his shoulders and delivering blows to finish runs.
Dye can come out of his stance, open his basket and fire through holes with good power. He won't be the most slippery or elusive back Clemson has ever seen, but he's good to break a tackle or two during his career to say the least.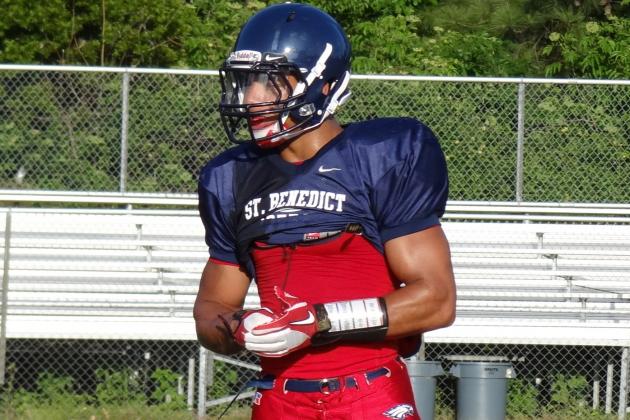 247Sports.com
Wilkins is a former Auburn commit that is a wanted man around the South. He goes 6'2" and 205 pounds while possessing good power and strength.
Wilkins reminds me a little bit of Eddie George due to his size and running style. He is decisive, can break tackles, has solid speed and doesn't let a single defender take him down alone.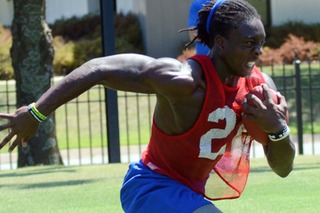 247Sports.com
If you think Tenpenny is just a speedster, then you need to look at him again. I'm convinced that this guy can be a pile-mover as I notice deceptive strength in his legs.
Tenpenny runs hard on a 6'0", 212-pound frame and has three-down potential. Sure, he has good speed, but his size and skating ability will take his power to new heights in college, thus his beast-mode ability will increase even more.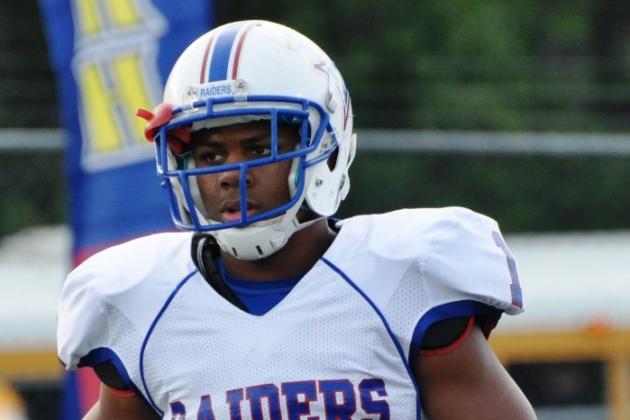 247Sports.com
You look at Jones' 5'8", 190-pound frame and initially figure he must be a speed and finesse guy. Well, you couldn't be more wrong because the Alabama commit can run with good power and pop.
Jones is very strong, has good leg drive and can power through arm tackles. He is sudden and has a good burst, and when he combines it with his strength, his power and force are very impressive with the football.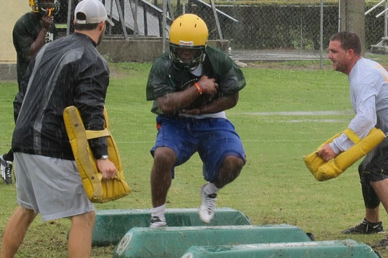 247Sports.com
Taylor may have the quickest feet of any back in the country. I've seen this guy put some slick stop-and-start moves on people on tape.
The 5'11", 216-pound Florida commit also has good size and solid power. He doesn't back down from 'backers in tight space if he can't elude them and has solid tackle-breaking ability.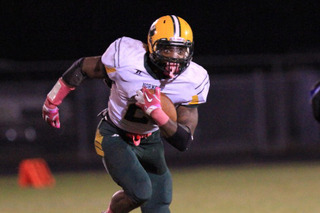 247Sports.com
If this list were being made last year, then Henry probably wouldn't have made it.
However, the 6'3', 240-pounder set historic rushing marks this past fall due to being more willing to use his size, strength and power.
An elusive, athletic and fast back, Henry also has the ability of simply imposing his physical stature on defenders and winning matchups. Alabama will definitely make sure he continues to run better behind his pads and his beast-mode ability will be on display in Tuscaloosa.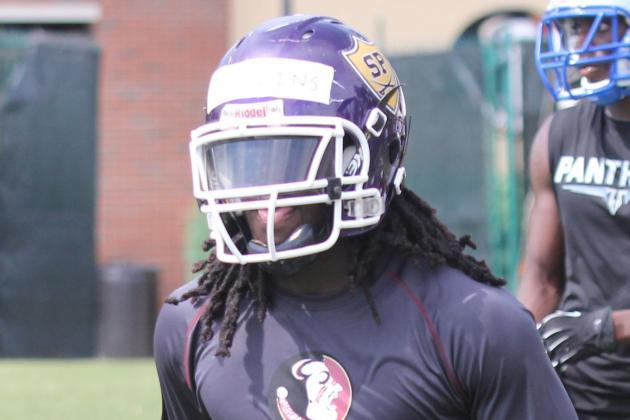 247Sports.com
Collins is a 5'11', 200-pounder from Florida that is rising up boards late in the process. He wasn't too healthy as a senior and couldn't show his skills fully too often.
However, he did flash an incredible amount of wiggle, quickness, hard running and strength. He can elude and run by people with speed, or he can use his power to carry tacklers for extra yards after contact.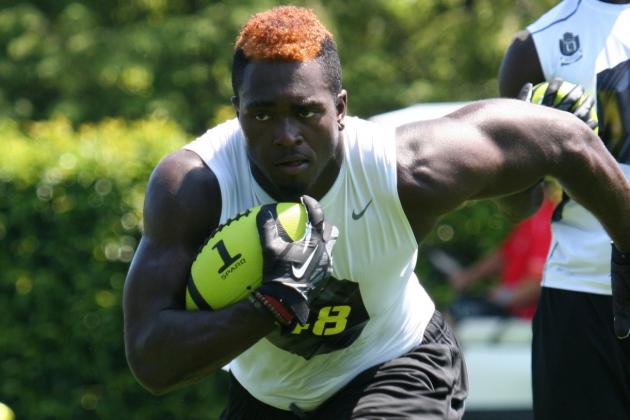 247Sports.com
From Virginia, Green is a big back at 6'0" and nearly 230 pounds. He reminds me a little bit of Greg Jones when he was at Florida State.
Green shows great straight-line speed and can be a nightmare for tacklers to attempt to stop. He doesn't have great quickness and stop/start ability, but when Green gets his motor going downhill, he is a big problem.
High strikers bounce off him and his leg strength allows him to push piles, drag tacklers and should make him among the very leaders in the yards after contact category in college.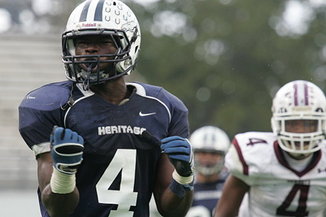 247Sports.com
Bryant runs awfully hard and has the size at 5'11", 205 pounds, strength and burst to be a Marshawn Lynch-type of runner for Notre Dame.
He runs decisively, and when he plants to get upfield, Bryant just doesn't take no for answer. Bryant has the skill set to become a key contributor to the running game for the Irish as a true freshman.
Bryant can brush aside arm tackles, gain yards after contact, break leaky tackles and wear defenses down over the course of a game.
Edwin Weathersby is the College Football Recruiting Analyst for Bleacher Report. He has worked in scouting/player personnel departments for three professional football teams, including the New York Giants, Cleveland Browns and the Las Vegas Gladiators of the Arena League. He spent a year evaluating prep prospects and writing specific recruiting and scouting content articles for Student Sports Football (formerly ESPN Rise-HS). A syndicated scout and writer, he's also contributed to WeAreSC.com, GatorBait.net and Diamonds in the Rough Inc., a College Football and NFL Draft magazine.