Wisconsin Football Recruiting: Badgers' National Signing Day Wish List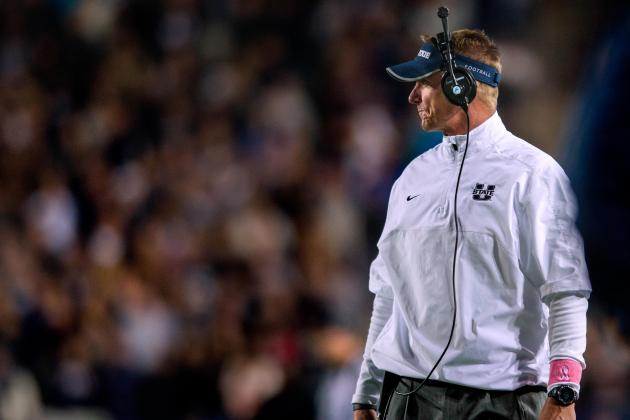 Douglas C. Pizac-USA TODAY Sports

It's only two weeks away—National Signing Day is on Feb. 6, and the Wisconsin Badgers would like to make a splash, or at least hold on to what they've already got.
This year's Signing Day is especially unique for Wisconsin because of the coaching change the football program endured just days after winning the Big Ten Championship. In came former Utah State coach Gary Andersen, who was tasked with having to sell the University of Wisconsin to recruits all over again.
So far, there has only been one (potential) casualty on the recruiting front, but there is still drama brewing regarding other players who may back out of a verbal commitment, as well as when it comes to bringing in new recruits.
With that in mind, click on to see what's on the Badgers' National Signing Day wish list.
Begin Slideshow

»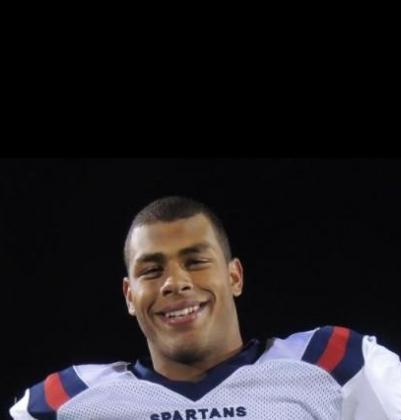 It was alluded to in the first slide that defensive tackle Craig Evans had decommitted from Wisconsin, but the Sun Prairie High School attendee has yet to rule out the Badgers. Another player who has been testing the waters that verbally committed to Madison is defensive end Alec James from Brookfield East.
James is one of Wisconsin's top recruits, and since Bret Bielema's departure, James has visited Oregon and Michigan State while remaining committed to the Badgers. It certainly has to be one of Andersen's top priorities to retain James and personally visit him, just as he's done with multiple recruits during his short time in Wisconsin.
It's entirely possible that Chip Kelly bolting for the NFL could steer James away from Eugene, but to lose the 4-star recruit to the in-conference rival Spartans would be a tough loss for Andersen and Wisconsin. Should the Badgers be able to lure back Evans and keep James, it would be a step in the right direction on National Signing Day.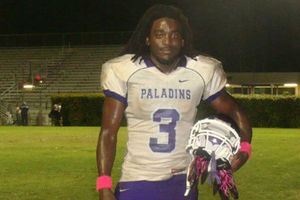 The Badgers already have one 4-star running back locked down in Corey Clement, and to add another in Alex Collins would mean solidifying the tradition at tailback for at least the next four years.
It certainly won't be easy to lock down the one-time Miami (FL) commit, but Collins is still weighing his options between Miami, Florida, Florida State, Arkansas and Wisconsin. The reason Collins is a more realistic option than some of the other big-name high school recruits whom Wisconsin has offered scholarships to is because he has actually visited Madison, although it was back in October.
That was when Bielema was the head coach, but the fact of the matter is that Collins hasn't ruled out Wisconsin, and if Andersen can work some magic and recruit the way he has been rumored to, perhaps Collins surprises some people and leaves the warm weather to play some ball up in Wisconsin.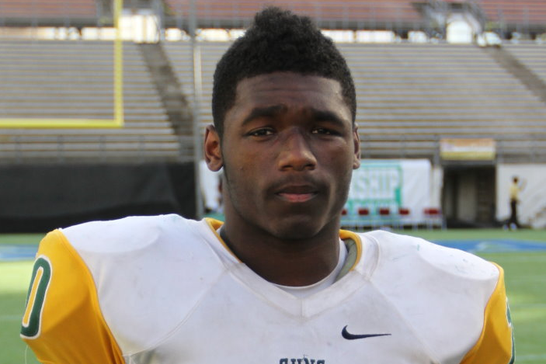 The Badgers lost Mike Taylor after last season, and following 2013, they'll lose two more starters—Chris Borland and Ethan Armstrong—to graduation, leaving them inexperienced at linebacker.
Garret Dooley (4-star) and Austin Ramesh (3-star) have already committed to Wisconsin, and because of the entire starting linebacker corps being dismantled in a two-year span, it's important to have some options and depth at the position moving forward. One more realistic option who could commit to Wisconsin on Feb. 6 is linebacker Skai Moore.
Moore, like Collins, has visited Madison, and it was the now-departed defensive coordinator Charlie Partridge who recruited him. More recently, Moore has toured Ohio State and he's also stopped by Vanderbilt.
With two linebackers from the 2013 class already committed, it's not the end of the world if Moore chooses to attend school elsewhere, but losing him to another Big Ten school isn't exactly in Wisconsin's best interest.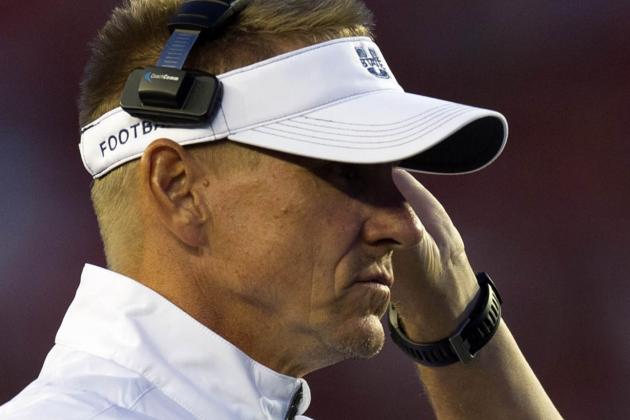 Jeff Hanisch-USA TODAY Sports

Andersen is highly touted when it comes to recruiting, and he's proved it by convincing high school kids to come to Utah State over Utah and BYU. But it's really asking a lot of him to not only add new names to Wisconsin's recruiting class, but to also hold on to those who have already verbally committed.
Alec James and Craig Evans could be Badgers on Feb. 6. They could also be elsewhere, maybe even signed on with a conference rival. It's a thought that makes Badger fans shutter, but such is the reality of the business, especially when undergoing an overhaul on your coaching staff just over a month before National Signing Day.
Wisconsin doesn't tend to crack the top 25 when it comes to recruiting classes, and that won't change this year, but considering the situation the Badgers are in, just keeping those who said they would attend Wisconsin while Bielema was in charge would be an accomplishment.
Most students attending Wisconsin these days aren't used to coaching changes, so to see how this situation unfolds on the recruiting front leading all the way up to National Signing Day will be a new experience of sorts. It's not the most daring of wish lists, but if these hopes were to come true, the Badgers would have to feel good heading into the spring.