Michael Bisping and the 10 UFC Fighters Who Never Got over the Hump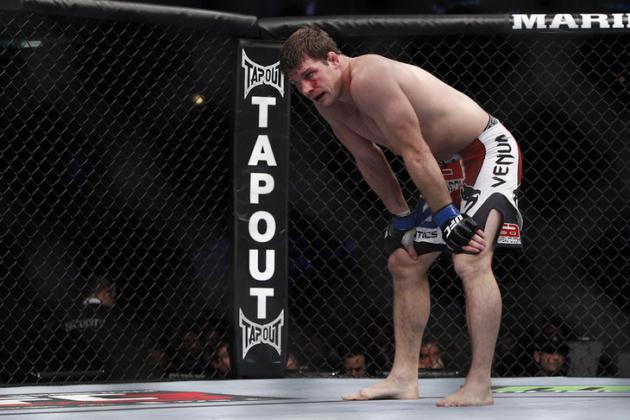 Michael Bisping - Esther Lin/MMAFighting
UFC title shots don't come easy, and no one knows this better than perennial middleweight contender Michael Bisping.
The longtime UFC star has hovered around the top of the middleweight division for years, but he has yet to earn a title shot.
It isn't like the UFC hasn't given him every opportunity to get over the hump.
After losing to Chael Sonnen in January 2012, Bisping received his second title eliminator bout in a year against Vitor Belfort at UFC on FX 7. The name was different, but in the end, the result was the same.
Bisping saw another title opportunity slip from his grasp after a second round knockout loss.
"I have no excuses. I had a fantastic training camp, and I felt very confident that I was going to win this fight," Bisping told UFC commentator Jon Anik after the fight. "He caught me, and he was a better man than me tonight. You win some, you lose some. I am not going away. Trust me, I'm going to be back. I'll be back at the top of this pile before you [expletive] know it."
No one questions Bisping's ability to come back strong and make another run at the UFC title. He is a proven world-class fighter with the skills needed to oust any middle of the pack hopeful looking to break into upper-echelon territory.
The problem for Bisping lies in a tendency to shrink in the spotlight. For whatever reason, he can't seem to overcome the hurdle of defeating upper-echelon UFC opposition, and he certainly isn't alone.
Here are 10 UFC fighters who never got over the hump to earn a title shot.
Begin Slideshow

»
Yves Edwards - Esther Lin/MMAFighting
The "Thugjitsu Master" Yves Edwards has been around since the late '90s.
He is a highly respected veteran and one of the most talented strikers in MMA history. Unfortunately, his career has been marred by inconsistent performances.
Edwards is either picking up highlight-reel knockout wins over Jeremy Stephens and Josh Thomson or losing unanimous decisions to Mike Campbell and Tony Ferguson.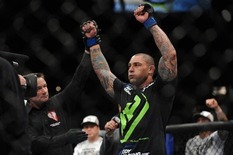 Thiago Silva - Esther Lin/MMAFighting
Over the years, Thiago Silva has become his own worst enemy.
Since amassing an incredible 13-0 record, Silva is 1-3-2 in his last six fights. Both of the no-contests stem from a pair of failed drug tests, which have led to multiple suspensions for the 30-year-old light heavyweight.
His biggest wins have come over Keith Jardine and Brandon Vera, but against upper-echelon light heavyweights Rashad Evans, Alexander Gustafsson and Lyoto Machida, Silva seemed completely overwhelmed.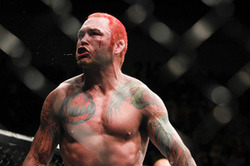 Chris Leben - Esther Lin/MMAFighting
"After he gets in there with me and I knock him out, [Anderson Silva] may want to go back to Japan, where the competition is a little easier."
Nearly seven years later, it's still impossible to keep from face palming after hearing Chris Leben's interview regarding Anderson Silva's UFC debut.
People tend to forget that Leben was actually on the verge of a middleweight title shot before getting destroyed by Silva in June 2006. Leben has had a rough career full of highs and lows.
His biggest win came at UFC 132 with a first-round knockout victory over an aged MMA legend in Wanderlei Silva.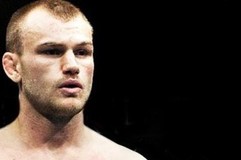 Martin Kampmann - Esther Lin/MMAFighting
Martin "The Hitman" Kampmann typically misses his mark against upper-echelon opposition.
There was the controversial decision win over Carlos Condit back in April 2009, but this win was quickly erased by a first-round knockout loss to Paul Daley.
The story is always the same for Kampmann: pick up a few good wins, earn a shot to become a No. 1 contender and lose in the title eliminator bout.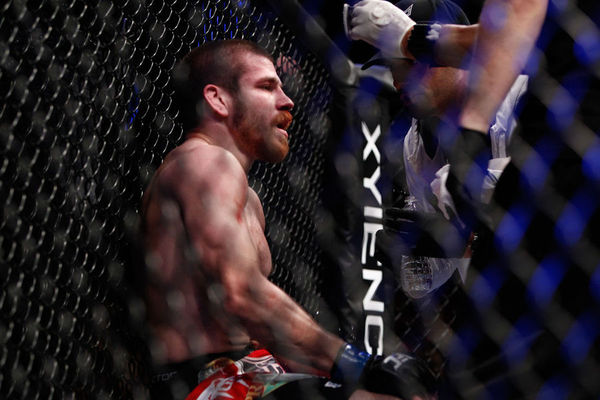 Jim Miller - Esther Lin/MMAFighting
Every world champion and upper-echelon contender has an "it" factor. There is just something special about their talent that transcends everyone else.
While Jim Miller is undoubtedly a special talent, it still seems like something is missing.
He has picked up lopsided wins over legitimate top-10 opposition, but he hasn't been able to find the same success against the lightweight division's elite.
At only 29 years of age, there is plenty of growing room for the New Jersey native. It'll be interesting to see if that growth is enough to finally push him over the hurdle.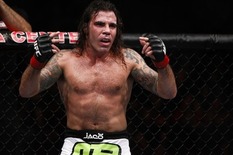 Clay Guida - Esther Lin/MMAFighting
Since entering the UFC, the biggest news surrounding Clay Guida has been his hairstyle.
Unlike some fighters, Guida doesn't play off the media to draw interest for upcoming fights. Instead of his mouth, he lets his fists do the talking.
Guida has earned five "Fight of the Night" bonuses since joining the UFC. His wacky hairdo and over-aggressive style has made him one of the most beloved fighters in MMA today.
This might have changed following his recent awkward performance against Gray Maynard.
Guida has tremendous heart and a never-ending gas tank, but his all-around skills haven't improved enough to overcome the best in the world.
Perhaps his recent drop to the featherweight division can finally turn things around.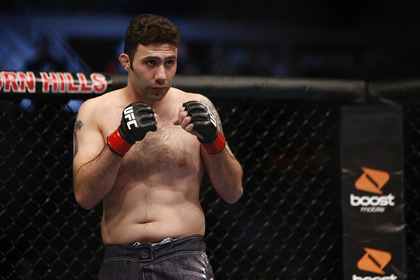 Karo Parisyan - Esther Lin/MMAFighting
It's like Karo Parisyan hit a brick wall in his career.
He was once considered one of the best welterweights in the world, but struggles with a pain killer addiction and unexpected panic attacks really sucked the life out of his career.
Despite an astounding résumé, Parisyan has never competed for a UFC title. Plenty of Judokas have graced the Octagon, but none have been as successful as Parisyan.
Newly-crowned UFC women's bantamweight champ Ronda Rousey will try to break the mold at UFC 157.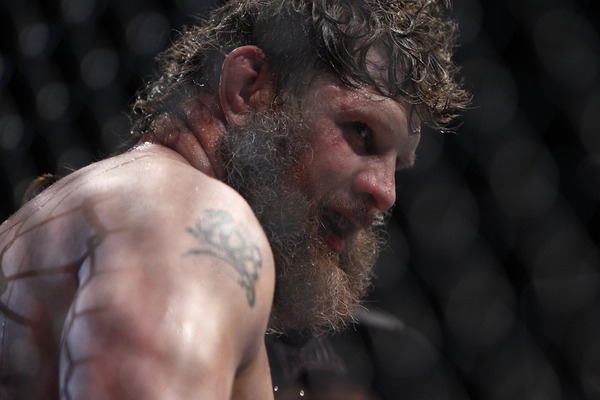 Roy Nelson - Esther Lin/MMAFighting
For years, people have questioned whether Roy Nelson takes fighting seriously. Instead of a professional fighter, he has the build of an average couch potato, who hasn't shaved or had a decent haircut in years.
Dan Hardy parted ways with Roy Nelson for his questionable work ethics. According to Hardy, "He likes to train, and Nelson likes cake." (h/t FightersOnlyMagazine)
Despite the jabs at Nelson's appearance, he has remained a perennial top-10 heavyweight contender for years. Unfortunately, his stock ends at the No. 10 spot, as he still struggles against upper-echelon opposition.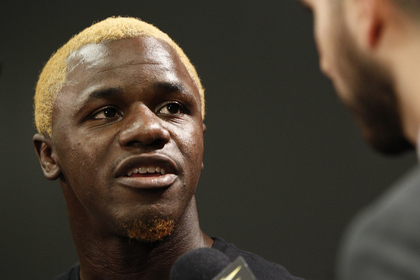 Melvin Guillard - Esther Lin/MMAFighting
Melvin Guillard could be the most frustrating fighter in the UFC.
From a pure talent perspective, he has just about everything you look for in a world champion: power, explosiveness, speed and well-rounded skills.
What could possibly be missing from Guillard's arsenal that causes him to falter every time he faces elite level opposition?
Put it this way. If Guillard improves his striking defense and learns how to defend chokes, he'll be well on his way to a UFC title shot.
Mark Kolbe/Getty Images

Michael Bisping has come up short time and time again in title eliminators.
It almost seems like a curse. He isn't being dominated by his opponents in any stretch of the imagination. Some would even argue that he actually won in close-decision losses to Chael Sonnen and Wanderlei Silva.
Still, a loss is a loss.
Bisping has to find a way to get over the hump, or he could be designated as a UFC gatekeeper for the rest of his career.