Charlotte Bobcats vs. Houston Rockets: Postgame Grades and Analysis for Houston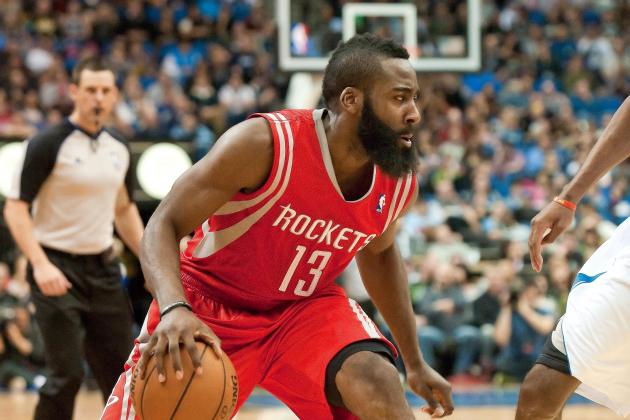 Greg Smith-USA TODAY Sports

The Houston Rockets came into today's game on a seven-game losing streak, their longest of the season. To say they needed a win would be a major understatement.
But behind James Harden's 21 free-throw attempts and some beautiful second-half defense, the Rockets finally snapped the streak, beating the Charlotte Bobcats 100-94.
The Rockets headed into halftime trailing by 11 points, allowing a 10-win Bobcats team to shoot over 50 percent from the floor. They turned it up in the second half, attacking the basket instead of settling for open three-pointers that were inconsistent to say the least (they finished 10-29 from behind the arc).
Marcus Morris contributed with a helpful 21 points off the bench.
Begin Slideshow

»
Jeremy Lin
Lin showed improvements in his offensive game as a point guard today, keeping his dribble alive in extended penetrations deep into Charlotte's defense, and finding open teammates behind the three-point line on several occasions.
But down the stretch he was nowhere to be found—replaced by backup point guard Patrick Beverley. On the defensive end he struggled keeping up with Bobcats point guard Kemba Walker, who could get anywhere he wanted all afternoon. In 24 minutes, Lin only managed four points.
Grade: D+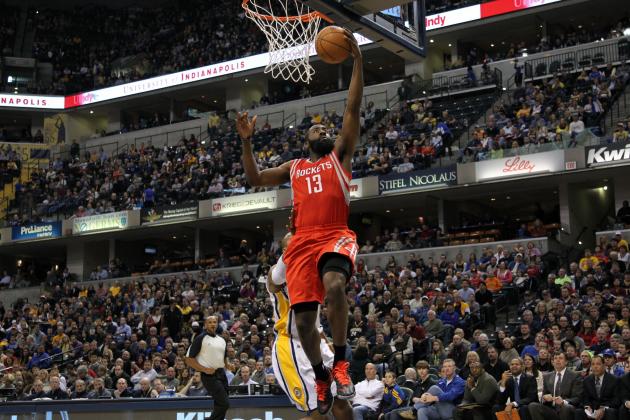 Brian Spurlock-USA TODAY Sports

James Harden
Harden was double-teamed aggressively for the entire first half, and he struggled, going 1-7 in his first 13 minutes of action. He finished 5-20 from the floor, continuing an abysmal four-game shooting stretch that's been one of the biggest reasons Houston has been struggling to win a basketball games.
But poor shooting from the floor can be forgotten if you attempt 21 free throws, as Harden did today. He finished with 29 points and was basically unstoppable down the stretch.
Grade: A-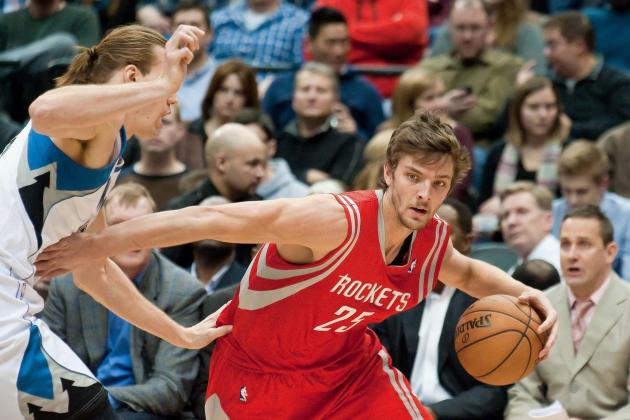 Greg Smith-USA TODAY Sports

Chandler Parsons
Parsons began the game making his first two three-pointers, which seriously helped the Rockets stay in a ball game they didn't appear ready for.
He finished the first quarter a perfect 3-3 from the floor, leading all scorers with 10 points, then opened up the second quarter by threading the needle on a gorgeous three-quarters-court bounce pass to Carlos Delfino that ended in a dunk.
Parsons finished with 14 points, five assists, seven rebounds and zero turnovers.
Grade: A-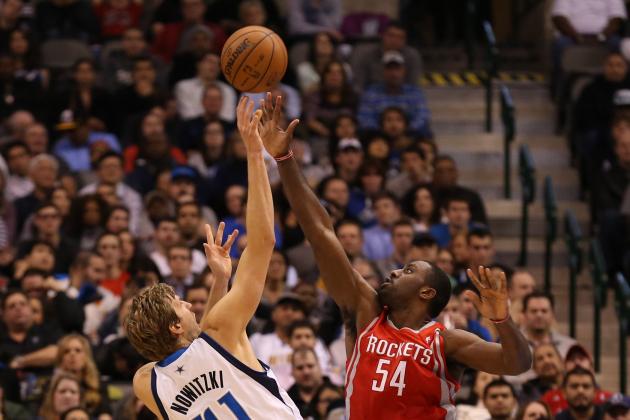 USA TODAY Sports

Patrick Patterson
Patterson began the game 0-2 with a point blank air ball and a turnover before getting benched in about three minutes of playing time. He returned to the floor to give Marcus Morris a brief breather, but apart from that had no impact on the game's outcome.
He went scoreless in eight minutes.
Grade: D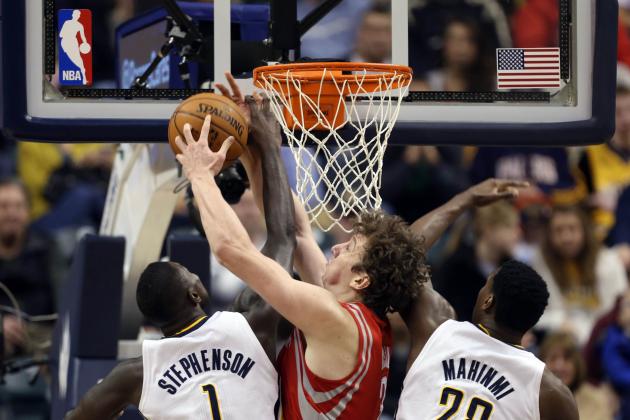 Brian Spurlock-USA TODAY Sports

Omer Asik
Asik dominated both his and Charlotte's paint early on, changing the Bobcats' shot selection, gobbling defensive rebounds and tipping out misses by teammates. He continued to make his presence felt on both ends of the court for all four quarters, finishing with six points and eight rebounds in 30 minutes.
There was some bad that came with the good (fumbled passes and lazy fouls), but Asik's overall play was very solid today.
Grade: B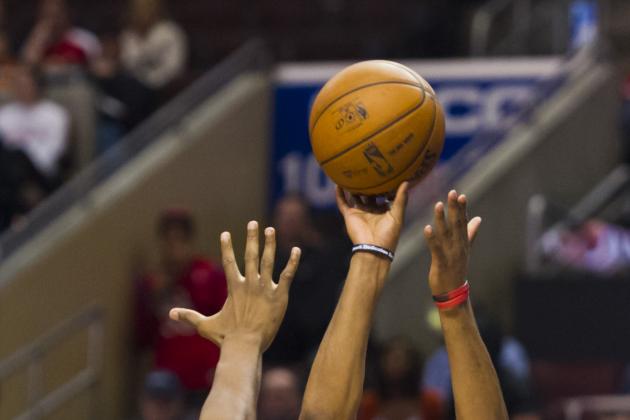 USA TODAY Sports

Marcus Morris
Morris replaced Patrick Patterson just three minutes into the game and immediately looked to score, knocking down a jumper and attacking the basket several times.
His third quarter was arguably his best quarter of the season, scoring 13 points and making three three-pointers. The Rockets wouldn't have won the game if not for the offensive boost Morris gave them; he finished with 21 points.
Grade: A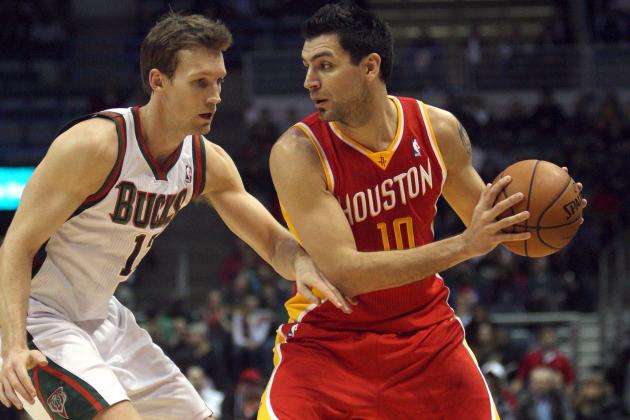 USA TODAY Sports

Bench
Patrick Beverley was a bright spot off the bench in the backup point guard role. He continuously made hustle plays away from the ball and attacked the basket at opportune times. He ended the game on the court over Jeremy Lin, and finished with 10 points on 50 percent shooting.
Despite missing five of his eight attempted three-pointers, Carlos Delfino created several plays off the dribble for teammates and scored 16 big points.
With Greg Smith not with the team due to personal reasons, Cole Aldrich was forced into a backup center role and didn't play too well, going scoreless in nearly 18 minutes of action.
Grade: B+