My Top Five Athlete BS Scenarios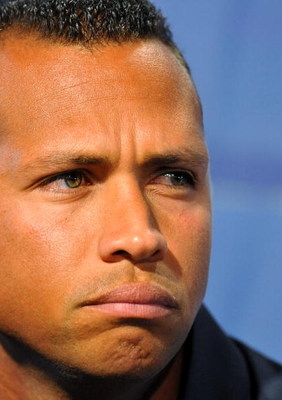 It seems like no matter what sport it is, players give predictable, "full of you know what" responses to media questions.
You've seen the press conferences in which a celebrated athlete responds to a media question that is so generic and calculated that you can't help but roll over in laughter.
You may almost get to a point where you're saying what you know the athlete is going to say before they even respond.
Here are some of the common scenarios I always see.
The Lottery Pick Scenario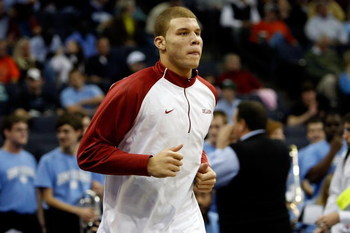 Reporter Question: "So, you're stellar freshman season is over. Are you going to the NBA?"
BS Response: "I'm not thinking about that right now. I love this team, I love my coaches, and I love the college experience. I'm going to sit down with my family and coaches and make the best decision for my future."

Commentary: Translation? "I'm outta here!" Most of these future lottery picks wouldn't have stepped foot on a college campus if it wasn't for the NBA rule one year of college ball.
I just want one honest player to one day respond, "See ya!"
The "What a Team Player…Right" Scenario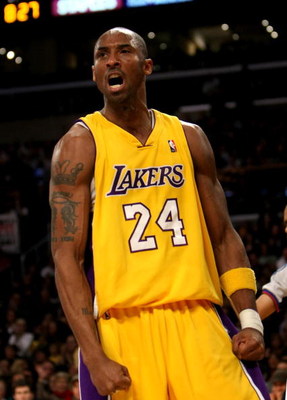 Reporter: "You just won the MVP award. How do you feel?"
BS Response: "Really, this award is really about my team. Without them, without the coaching staff, I wouldn't have been in a position to earn such a prestigious award. I just went out there every day to help my team win and try to win a championship. I don't pay attention to the box score. I could care less about individual awards."
Commentary: You see this response a lot in basketball. This little generic statement is getting tired. We all know players have egos so winning the MVP has to be the ultimate ego-stroking award.
Some of these players never share the ball, letting us know they don't trust their teammates. So, stop inviting your team on the court when you accept the award. This is an obvious PR photo op.
The "Sorry Excuse for a Loss" Scenario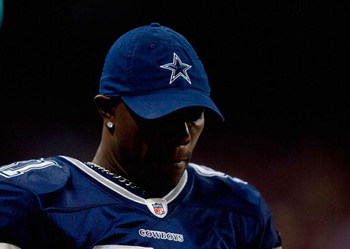 Reporter: "Your team just lost the playoff game. What happened out there today?"
BS Response: We just didn't come to play today. The other team wanted it more than us and came away with the W. It's disappointing. We're gonna have to regroup and get ready for next season.
Commentary: This is the one I hate the most. How do you not come to play in a big game? How are you not motivated?
And also, don't discredit the other team's victory by saying you didn't play hard enough. Sometimes, the other team is just better or had a better game plan. Get over yourself.
The "Cinderella" Scenario
Reporter: "You just knocked off the defending champions. How did you all do it?"
BS Response: Everybody doubted us. The media, you guys, no one thought we had a chance to win. But guess what. The guys in this locker room always believed when no one else did. We never gave up. We fought hard and gave it our all.
Commentary: Now granted, this may be true sometimes. But oftentimes, most of those players in the locker room had packed it in and were already making vacation plans.
Some were probably asking for a trade midseason. And also, the other team probably played down to the competition, which many teams do across the sporting world.
By sheer luck, the underdogs win these games. Hey, there's nothing wrong with a little luck some times.
The Public Apology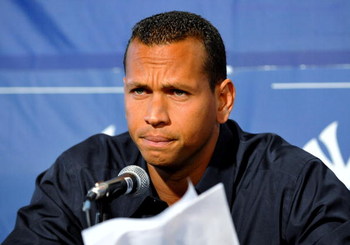 Player: I first want to apologize to the organization, this great city, my fans, and my family. Sigh (and look sad). I made a mistake in judgment and for that I'm truly sorry.
I just felt it was time get this off my chest…(Sigh)…this burden that has been weighing on me for so long. I owe that much. I was just a young and immature guy and trusted others too easily and went down the wrong path. (Sigh)…I'm truly sorry.
Commentary: Don't you love these PR faux apologies? I love when the player interjects overwhelming looks of sadness and guilt during these press conferences. They should get Oscars for their performances.
Also, I love how they indirectly blame others for pulling them into the illegal activity. They couldn't possibly have made the decision by themselves, known they were cheating, and known the consequences of their actions. No, that's not possible. Right.
And please, you know they would've never fessed up if they weren't caught. This is just a spectacle in damage control.
Keep Reading