3 Reasons the UFC Should Take a Chance on Nick Newell
Photo from GeorgeRuhe.com
In the world of MMA, you find fighters who have different skill sets. Fighters can be dominant in striking, wrestling and jiu-jitsu. However, we have never seen a fighter who has fought with one arm.
Nick Newell defeated Eric Reynolds to become the XFC World Champion last month. A lot has been made of whether Newell will be in the UFC. At the pre-fight press for UFC 155, Dana White, when asked about the chances of Newell entering the UFC said, "Never, no."
"It's hard to fight here with two arms. It's tough. There's guys that we bring in that are considered top guys on The Ultimate Fighter that don't ever really pan out and make it. Will the state of Nevada let him fight? Will the state of California let him fight? Would some of these bigger athletic commissions let him fight? Maybe he can get away with that in some of these other states. I don't know, fighting with one arm is just craziness to me."
Newell was on the MMA Hour two weeks ago, explaining his case of why he should be in the UFC. After an outpouring of support, Newell put out messages on Twitter, stating his case to be in the UFC. Does Newell deserve a chance in the UFC? Let's take a look and see why Newell deserves the opportunity.
@danawhite Many great things have been accomplished by taking risks. Alot of miracles have happened bc somebody gave the underdog a chance.

— Nick Newell (@NotoriousNewell) January 15, 2013
Begin Slideshow

»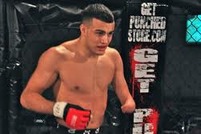 Photo from MMADiehards.com
This should be the most obvious reason of them all. We have never have seen a fighter fight with one arm. It has been done in professional sports: Jim Abbott was a former Major League Baseball pitcher and had a record of 87 wins and 108 losses.
Abbott also threw a no-hitter in his career and pitched for teams like the New York Yankees and California Angels.
MMA has broken down barriers in the last year alone, as Women's MMA has become very successful with Invicta Fighting Championships and the rise of Ronda Rousey. The UFC has done a 180-degree turn on the women, and UFC 157 will be the first time we see women headlining a card, as Rousey takes on Liz Carmouche for the women's bantamweight title.
With the way UFC has already marketed Rousey and the attention Invicta is getting, it should be pretty easy to market a fighter who only has one arm.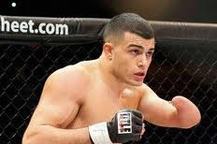 Photo from MMATraining.com
Being undefeated in MMA is a rare accomplishment, but doing it one-handed is a different story. Newell is undefeated in nine fights with six wins by submissions, two by knockout or technical knockout and one win by decision.
Newell goes out there to not just win decisions, he goes for the finish. When he defeated Eric Reynolds for the lightweight title last month, Newell won by submission due to a heel hook in 82 seconds.
People have said Newell hasn't fought anybody. Reynolds fought three times in Bellator with a record of 1-2, including a loss to former Bellator lightweight champion and Top Five lightweight Eddie Alvarez.
Having a record of 9-0 is very impressive, and the competition is only getting tougher for Newell. "Notorious" has one fight left on his XFC contract, and with another win, it would be hard to deny him his chance inside the Octagon.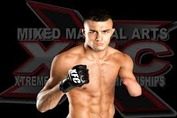 Photo from GracieMag.com
The UFC is a billion dollar business, and it got to the position it is in today by taking chances. Zuffa took a risk when he bought the UFC, and the organization wasn't on pay-per-view. Dana White and Lorenzo and Frank Fertitta were able to get the shows back on pay-per-view.
The UFC was losing money with White, and Lorenzo and Frank's thoughts on selling the organization already lost a reported $40 million.
Then they came up with a concept to do The Ultimate Fighter. White pitched the idea to various networks before they all agreed to a deal with Spike TV. The catch was that Zuffa paid for the time the show was to air. The show became very popular, and the rest after that is history—the UFC blew up and became the leader in MMA.
With everything the UFC has done, risk has been involved. If the UFC brings Newell in and he becomes successful, it will be well worth the risk for the reasons we stated earlier.
If Newell isn't successful, then it can be said he was given a chance to compete with the best fighters in the world.