MLB Preview: Taking a Closer Look at the AL West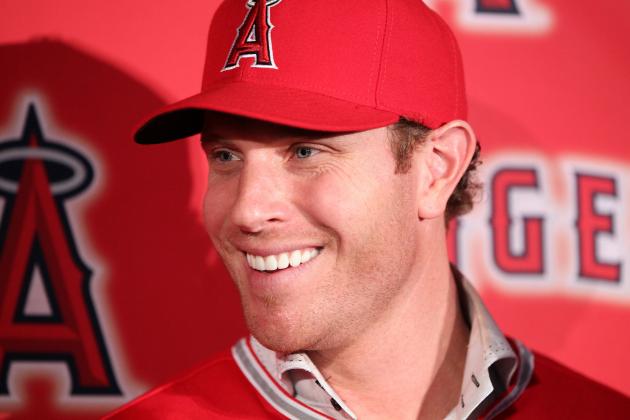 Victor Decolongon/Getty Images

The Oakland Athletics shocked the baseball world by capturing the American League West crown last season. Now, it's a five-team race since the Houston Astros are the newest member in the division. There have been offseason moves made by a couple of teams that will definitely make an impact in the playoff chase.
Let's take a closer look inside the AL West.
Begin Slideshow

»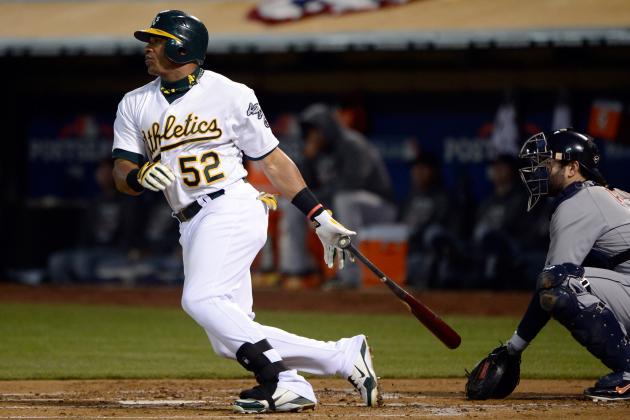 Thearon W. Henderson/Getty Images

2012 Record: 94-68
Key Additions: John Jaso, Chris Young, Hiroyuki Nakajima
Key Losses: Brandon McCarthy, Stephen Drew, Jonny Gomes, Cliff Pennington
The Oakland Athletics were successful last season because of their young pitching and timely hitting. They lost a couple of contributors, but their core is still intact. Yoenis Cespedes and Josh Reddick are mashers in the middle of the lineup. While losing Gomes' power hurts, Young is a gamble that could pay off. If he can improve his batting average, he has the tools to become a very solid outfielder.
The biggest upgrade for the A's is at the catcher position. In acquiring Jaso from the Seattle Mariners, Oakland has an above-average hitting catcher. Jaso had success last season with the bat, despite playing at Safeco Field. He's a more dangerous hitter in the lineup than the George Kottaras and Derek Norris combination.
Their rotation, led by second-year pitchers Jarrod Parker and Tommy Milone, may have a difficult time rekindling their success. They lost one of their most effective pitchers in McCarthy, and possible sophomore slumps are certainly not out of the question.
The Athletics got better in the offseason, but it will be tough for them to repeat as division champions.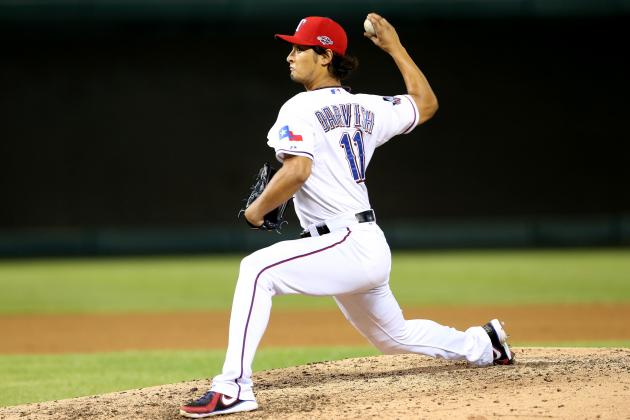 Ronald Martinez/Getty Images

2012 Record: 93-69
Key Additions: Lance Berkman, A.J. Pierzynski, Josh Lindblom
Key Losses: Josh Hamilton, Mike Napoli, Michael Young, Ryan Dempster, Mike Adams
The Texas Rangers lineup looks awfully strange without Hamilton, Napoli or Young in it. It doesn't help that they signed ancient position players to take over those lineup spots. Additionally, knowing the Rangers seem to be hit by the injury bug often, there's a decent chance that this offense will not be on the same level as it was in previous years.
They still have several of their key position players in Ian Kinsler, Elvis Andrus, Adrian Beltre and Nelson Cruz. Super-prospects Jurickson Profar and Mike Olt could see an expanded role, unless they get traded. Additionally, their rotation is still a positive for the team, led by Yu Darvish and Matt Harrison.
I still think that the Rangers need to make one more splash in an offseason that has to be disappointing. Whether it'd be trading for Justin Upton or signing Kyle Lohse, they could really use a quality signing to compete with their divisional rivals' transactions.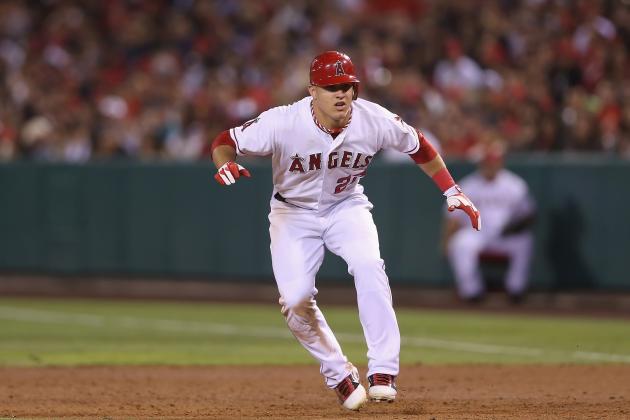 Jeff Gross/Getty Images

2012 Record: 89-73
Key Additions: Josh Hamilton, Jason Vargas, Tommy Hanson, Joe Blanton, Sean Burnett, Ryan Madson
Key Losses: Ervin Santana, Dan Haren, Torii Hunter, Kendry Morales, Zack Greinke, Jordan Walden
For the second consecutive offseason, the Los Angeles Angels made a jaw-dropping acquisition. This time, they landed Hamilton and stole him away from the Texas Rangers in the process. A lineup featuring Hamilton, Albert Pujols, Mike Trout and Mark Trumbo will give pitchers nightmares. The lineup could still use more depth though, especially at the catcher and third base positions.
The Angels also shored up their biggest weakness last season, the bullpen. By acquiring Madson and Burnett, they added two late inning relievers who can get big-time outs. Pairing them with Ernesto Frieri and Scott Downs turns this weakness into a strength.
The biggest question for the Angels has to be their starting pitching. They have two aces in Jered Weaver and CJ Wilson, but lost three-fifths of their 2012 rotation. That could kill a team, even if Santana was extremely ineffective the past year. However, while Vargas, Hanson and Blanton each have their fair share of negatives, they can easily give the Angels a nice back-end to their rotation.
The Angels have to be considered favorites to win the division this season, even with their major rotation shake-up.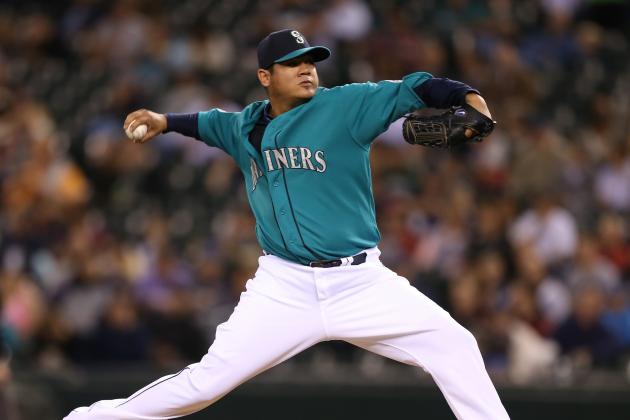 Otto Greule Jr/Getty Images

2012 Record: 75-87
Key Additions: Michael Morse, Kendry Morales, Jason Bay, Robert Andino, Raul Ibanez
Key Losses: Jason Vargas, Chone Figgins (okay, he may not be that important)
Year after year, the Seattle Mariners' offense has been the downfall of the team. However, after an aggressive offseason, the Mariners finally may have a respectable lineup. Morse and Morales are the power hitters in the middle of the lineup, and the young promising bats of Dustin Ackley and Jesus Montero will accompany them.
The biggest risk the Mariners made in the offseason was signing Bay. He hasn't had a productive offensive season in years, and playing at Safeco Field won't cure any of his problems.
The Mariners may have the best pitcher in baseball in Felix Hernandez, but they don't have a lot of experience after him. Danny Hultzen, Hisashi Iwakuma and Hector Noesi are bottom of the rotation pitchers, yet the Mariners will have to depend on them greatly to contend.
The Mariners will be better than expected, but don't expect them to be in the September playoff chase.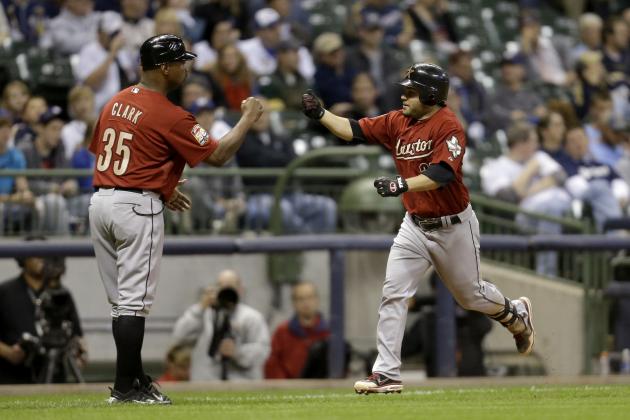 Mike McGinnis/Getty Images

2012 Record: 55-107
Key Additions: Carlos Pena, Philip Humber
Key Losses: Wilton Lopez, Jordan Schafer
The Houston Astros will be playing their inaugural season in the American League West. It's actually kind of fitting that their roster looks like an expansion team. Seriously though, the Astros will be the worst team in Major League Baseball in the 2013 season.
The Astros best two hitters are Jose Altuve and Jed Lowrie. After that, is a giant mess, which includes hitters that most baseball geeks have never even heard of. The pitching is just as scary, with starter Bud Norris, the only pitcher that can at least give hitters some sort of trouble.
The fact is, this team will not be competing for at least the next five years.