NBA Stars Who Deserve More Respect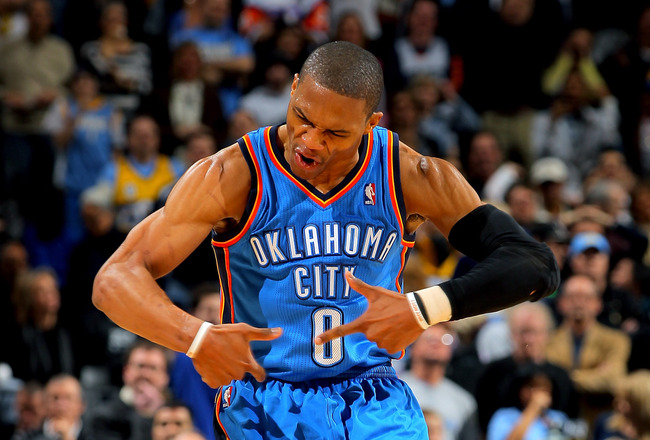 Doug Pensinger/Getty Images
The NBA is a star-driven league, but while some players are praised night in and night out, others face criticism and are forgotten in the discussion.
There's no such thing as a perfect player. Everybody has their flaws, and everybody has room to improve. But when it comes to the most productive players in the game, we have to step back and ask ourselves, are we sometimes selling them just a bit short?
What constitutes a star is for each individual to decide, but there's no denying that some players in this league simply don't get the credit they deserve.
*Statistics are accurate as of Jan. 21 at 12:00 AM PT.
Jrue Holiday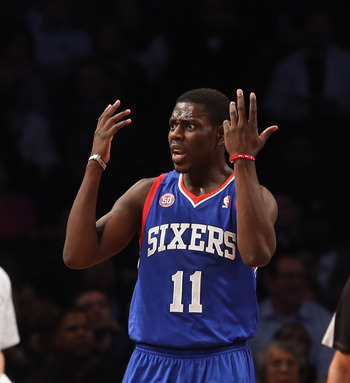 Bruce Bennett/Getty Images
Jrue Holiday has always been a nice player for the Philadelphia 76ers. During the 2011-12 season, he averaged 13.5 points, 4.5 assists and 3.3 rebounds, and he played extremely well in the playoff series that saw Philly take down the No. 1 seed Chicago Bulls.
The point guard looked confident as the year came to an end, but he's proving now that his confidence can translate into production.
Through 36 games, Holiday has boosted his averages to 19.4 points, 9.0 assists and 4.2 rebounds per game. Those are All-Star numbers that should not be ignored, yet he isn't even on most people's radars.
Holiday must continue this production to prove that it's more than just a hot streak, but if you're still looking at him as just a nice player on a fun team out East, you're undervaluing how good he's been in his fourth NBA season.
Kevin Martin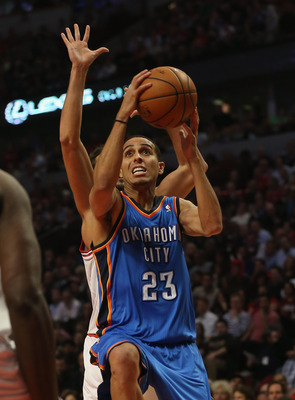 Jonathan Daniel/Getty Images
It seemed as if Kevin Martin was on the trade block nearly the entire time he was with the Houston Rockets. His tenure with the team finally came to an end before the 2012-13 season, and he's proven he can be just as valuable off the bench as he was in the starting lineup.
Martin has shown he can be a go-to option throughout his career. Now with the Oklahoma City Thunder, he's only the third-best scorer on the roster, as he's playing behind two of the league's best in Kevin Durant and Russell Westbrook.
As long as Martin remains happy with his role, he deserves a ton of credit. He may not have chosen OKC as his new home, but if he can accept it, he deserves all the respect the fans give him.
It takes a special player in a special system to thrive as a sixth man, but Martin has shown that he is that kind of player.
Rajon Rondo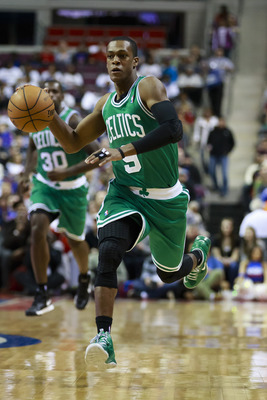 USA TODAY Sports
Rajon Rondo is one of the best point guards in the NBA, but it's his ugly jump shot and his sometimes ugly attitude that make him tough to root for.
Rondo is the perfect example of a player who can impact a game without scoring. He averages 11.1 assists and 5.1 rebounds per contest and he is one of the better defensive players at his position.
The problem is that we've seen the point guard spot transition into a scorer's position, and Rondo simply doesn't fit the bill in that category.
But the fact is, Rondo is a triple-double machine who doesn't mind scoring fewer points. His attitude can sometimes be harsh, but he sets up his teammates as well as anybody in the league, and he leaves his mark on virtually every aspect of the game.
What else can you ask for?
Jamal Crawford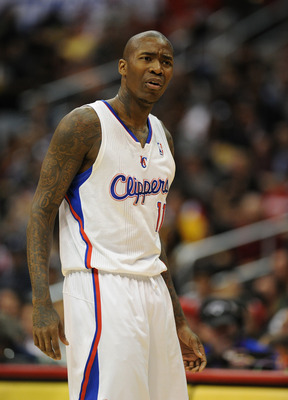 Jayne Kamin-Oncea-USA TODAY Sports
The 2011-12 season was something of a disaster for Jamal Crawford. He shot a career-low 30.8 percent from long range, his points-per-game average was his lowest since 2003 and he was never able to get comfortable in the Portland Trail Blazers' offense.
A new team, however, has revitalized his production, as he's become an integral part of the Los Angeles Clippers' rotation.
Crawford is the third-leading scorer on the team, but he is just 1.3 points away from tying Blake Griffin for top honors in that category. He is a go-to scorer whenever he's on the floor, and that includes the final minutes of a close game.
The 32-year-old shooting guard is the favorite to win the 2013 Sixth Man of the Year award, but he doesn't get the credit he deserves beyond that recognition. Because he comes off the bench, people forget just how important he is, and if it weren't for him, the Clippers' bench wouldn't be known as one of the deepest in the league.
Brook Lopez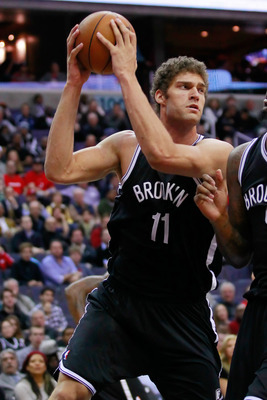 Geoff Burke-USA TODAY Sports
In a day and age where great point guards are popping up every which direction, Brook Lopez has established himself as one of the best centers in a league of fading big men.
As a seven-footer who doesn't rebound well, it's easy to see why we skip him in the 'best center' conversation. He's not a dynamic defender, he doesn't take the best shots and he still needs to adapt to double-teams and NBA defenses.
But when it comes down to it, Lopez gets his numbers.
The 24-year-old is averaging 18.6 points, 7.3 rebounds and 2.1 blocks per game. His PER is fourth in the league at 25.61, and he is on a winning team that is trying to find its identity out East.
The NBA doesn't have many traditional centers, so why must we insist Lopez becomes one? He has things to work on in the post, but he knows how to produce as long as he stays healthy.
Russell Westbrook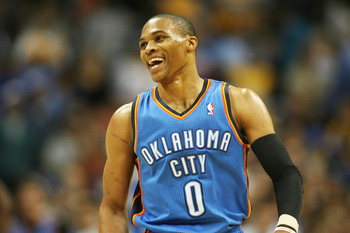 USA TODAY Sports
In today's NBA, a great point guard is expected to do more than just make plays for his teammates—he's expected to score the basketball.
Russell Westbrook does both, yet he's one of the more highly criticized players in the game.
The 2012-13 season has been kind to Westbrook, as he's averaged career highs in assists, steals and three-point shooting. His impressive numbers and improved decision making have helped his public perception, but that doesn't mean he's out of the woods just yet.
We all know why Westbrook is an easy target. He turns the ball over at a high rate, his aggressiveness on defense isn't always controlled and he takes shots away from Kevin Durant, one of the top scorers in the Association.
But in a league where great point guards are so highly valued, Westbrook deserves the credit as one who simply does it all, and who has proven to be a difference maker at just 24 years old.
Keep Reading