Cost-Effective Moves Miami Dolphins Can Make This Offseason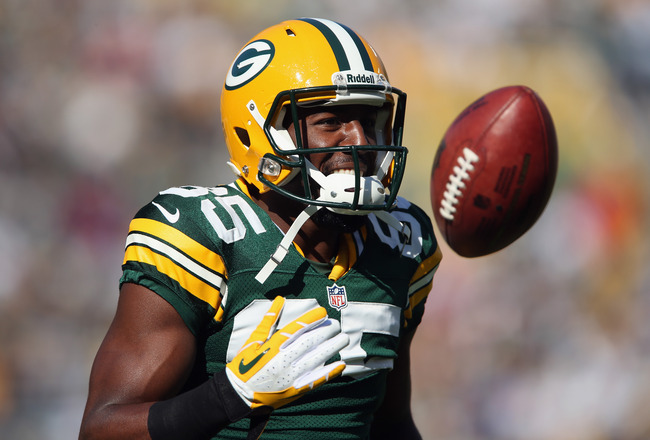 Jeff Gross/Getty Images
With Super Bowl XLVII just two weeks away, the 2012-13 NFL season is quickly coming to a close.
That means that the Miami Dolphins, along with 29 other eliminated teams, have already turned their attention toward the NFL draft and free agency.
There are a few big name targets that Miami may look to acquire this offseason, but Jeff Ireland has made it abundantly clear that he is not willing to over-pay for anyone.
Here's a look at some cost-effective and realistic moves that the Dolphins may entertain over the course of this offseason.
Re-Signings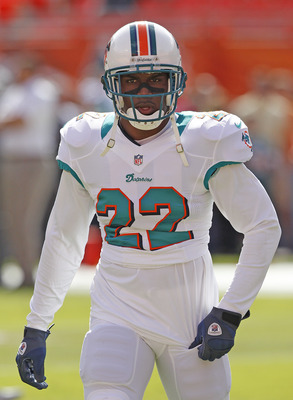 Joel Auerbach/Getty Images
Bush has been an excellent investment over the course of his two-year tenure in Miami, where his pay totaled $9.75 million.
He broke the 1,000 yard rushing plateau in 2011 and fell just short of matching that feat again in 2012.
You can't say that the Dolphins wouldn't like to bring back their top offensive weapon next season, but it's become evident that he'll only be brought back under the right circumstances.
If it was up to me, I'd be willing to re-sign Bush for anything under $5 million for at least another two seasons.
Unless Lamar Miller emerges as a feature back under his rookie contract, it's highly doubtful that Miami will find a better back for a better price over the next couple of years.
Brian Hartline
Brian Hartline will never be a true No. 1 receiver in the NFL, but he's a great No. 2 target for any team.
Hartline will draw interest this offseason from numerous teams who are looking to bolster their receiving corps, and the Dolphins will try everything in their power to prevent him from leaving.
The 'Phins would be foolish not to make an effort to keep Ryan Tannehill's favorite target in Miami, but he's going to demand a significant raise from the $1.31 million he earned in 2012.
If Hartline will settle for somewhere in the ball park of three years and under $20 million, I think the Dolphins have no choice but to cough up the cash and bring him back.
Free Agent Signings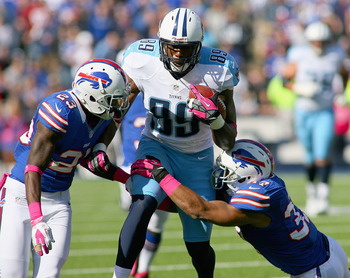 Rick Stewart/Getty Images
Jared Cook
Jared Cook's 2012 campaign came to a halt after a torn rotator cuff sidelined him in Week 14.
Cook's stat line wasn't all that impressive either with just 44 catches for 523 yards on the season.
Despite the numbers and the injury, Cook should be an excellent addition in 2013 for any team looking to upgrade at the tight end position.
By letting Anthony Fasano walk in free agency, the 'Phins will be looking for an athletic tight end at a reasonable price.
The Dolphins need more production from their tight end in the red zone, and Jared Cook wants to be a major contributor in a high-power offense.
This leads me to believe that this relationship may just work out well for both parties.
Greg Jennings
Greg Jennings will be one of the biggest names out on the free-agent market this offseason.
With their desperate desire for a true No. 1 receiver in Miami, Jennings would be the absolute perfect fit at the top of the Dolphins depth chart.
For starters, he and head coach Joe Philbin already have an excellent relationship after working together in Green Bay.
On top of that, Jennings is coming off of an injury-ridden season in which he played in only eight games, which may cast some doubt about the future of this soon to be 30-year-old receiver.
With other top free-agent wideouts Dwayne Bowe and Mike Wallace likely demanding more money anyway, Jennings is the obvious choice for the Dolphins.
Dustin Keller
Missed out on Cook?
Not to worry Dolphins fans, Dustin Keller is on the market too.
He's already expressed an interest to test the free-agent market and avoid a franchise tag, and the currently unstable and unpredictable New York Jets may not be the most appealing home for the 28-year-old tight end.
After catching just 28 passes for 317 yards in a season where he was sidelined more often than not, Keller's asking price will certainly drop this offseason.
Brent Grimes
The Atlanta Falcons were unable to come to terms on a new contract with Brent Grimes last offseason, opting instead to slap the franchise tag on their star cornerback.
Unfortunately for the Falcons, Grimes went down in Week 1 with an injured Achilles and was forced to miss the remainder of the season.
Grimes was finally starting to establish himself as a top cornerback in the league and he undoubtedly would have bolstered their secondary playing opposite Asante Samuel.
There is no doubt the injury has thrown up some red flags, especially after suffering a season-ending knee injury in 2011 as well.
Grimes is the type of guy the Dolphins will be looking to add to their secondary: a playmaker on defense who provides consistent coverage.
His recent string of injuries may just place him right in their price range too.
2013 NFL Draft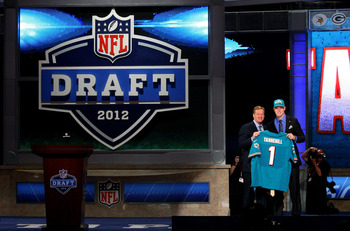 Chris Chambers/Getty Images
The 2013 NFL draft will hopefully provide some closure to many of the Miami Dolphins' lingering woes.
Expect the 'Phins to add depth to their receiving corps and secondary, while also adding some solid protection for their young franchise QB.
With rookie contracts being as cost-effective as can be, this will be the Dolphins chance to fill in some holes for numerous years to come.
If the Dolphins can bring in a wideout and a lineman or two on offense, as well as a young cornerback and pass-rusher on D, then I'd consider this draft to be a major success.
Keep Reading

Miami Dolphins: Like this team?