Nebraska Football: 5 Things Bo Pelini Can Learn from Tom Osborne's Offense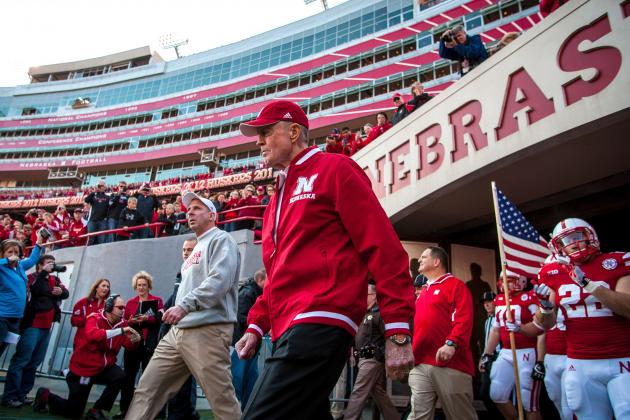 Eric Francis/Getty Images

Bo Pelini was brought to Nebraska largely because of his brilliant defensive coaching as an assistant with Oklahoma and Louisiana State.
Especially after the defensive struggles that became a trademark of Pelini-coached teams early in his tenure, the Huskers' proficiency on offense in 2012 was rather surprising.
In order to make this drastic progress a permanent change instead of a brief glimmer of hope, Bo Pelini would do well to take a few key lessons away from the potent Big Red offenses of the Tom Osborne era.
Begin Slideshow

»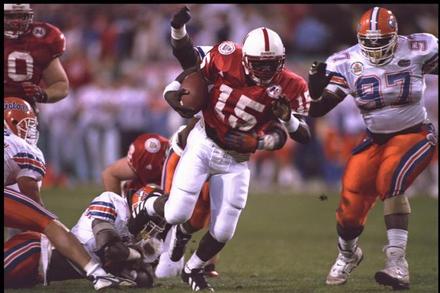 Source: Mike Powell/Getty Images
Even though Bo Pelini has not had nearly the same number of opportunities for statement wins as Tom Osborne had during his long tenure at Nebraska, Husker fans would love to see a return to the iconic wins that the Big Red offense offered under Osborne.
Hanging 62 points on Steve Spurrier's Florida team and putting up 42 on Peyton Manning's Tennessee Volunteers solidified Osborne's legacy and set a golden standard by which all future Nebraska offenses would be measured.
The 2012 Huskers seemed to turn a corner and experience a level of offensive success that had evaded them for years. If they wish to rise from a good offense to a great one, they need big-time wins over big-time schools. And an insatiable thirst for points would be just the key to accomplish that.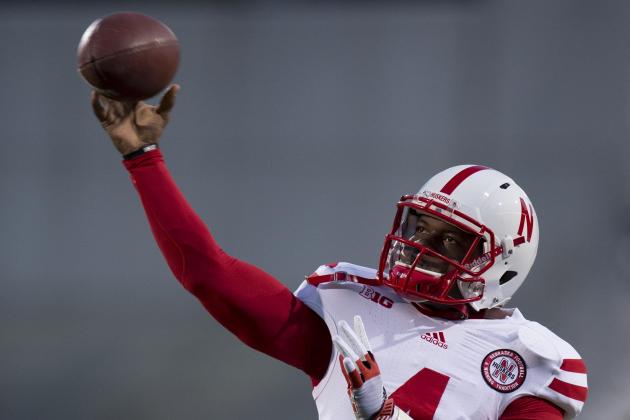 Greg Bartram-USA TODAY Sports

It is difficult to either criticize or compliment Bo Pelini in this regard in the midst of such a brief tenure. But if he seeks a lengthy career at Nebraska, flexible offensive schemes will be a great attribute.
Although Pelini has benefited from the offensive consistency that comes with a four-year starter at quarterback, he will soon experience a major shift when Johnny Stanton, Tommy Armstrong or someone else takes the reins.
Every quarterback comes with his own strengths and weaknesses. Turner Gill was not Tommie Frazier and Tommie Frazier was not Scott Frost. Pelini must learn, like Tom Osborne did, to make adjustments both large and small to tailor the Husker offense to his quarterback's skill set.
To be clear, Taylor Martinez, even with all of his bounce passes, frequent fumbles and a throwing motion fit for that new Volkswagen commercial, is Nebraska's best option at quarterback. However, that does not mean that those backing him up on the bench cannot still contribute to his continued improvement.
Even Tommie Frazier and Scott Frost, despite being the clear choice for the starting role, were pressed by the second and third-stringers. Quarterback controversies can be very detrimental, but complacent quarterbacks can be equally damaging to a team's success.
If Bo Pelini wants to get the best production out of Martinez during his senior season, he needs to encourage Tommy Armstrong and Johnny Stanton to push hard in spring and preseason camps for the starting job. Ultimately, it is hard to imagine either usurping Martinez. But a little healthy competition would serve him well, just as it did his predecessors.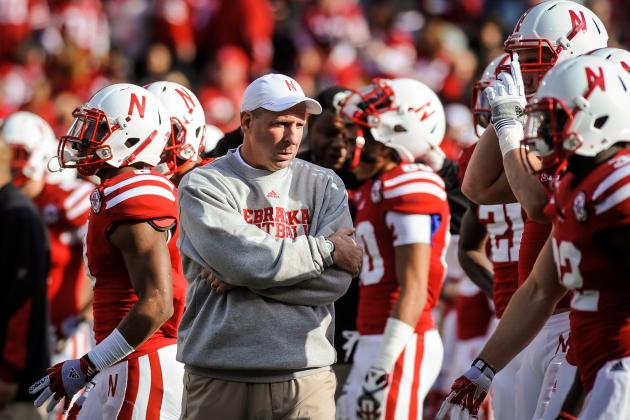 Eric Francis/Getty Images

Oftentimes during Nebraska's prominence in the 90's, it seemed as though the Husker offense had but a few different plays. But that clearly did not impede their performances as they could not help but tally huge numbers.
Meanwhile, Bo Pelini is frequently criticized for creating overly complex schemes that only hinder his players' abilities.
Motion, misdirection and trick plays definitely have their place. But Tom Osborne showed time and time again that doing a few things well is better than doing many things just alright.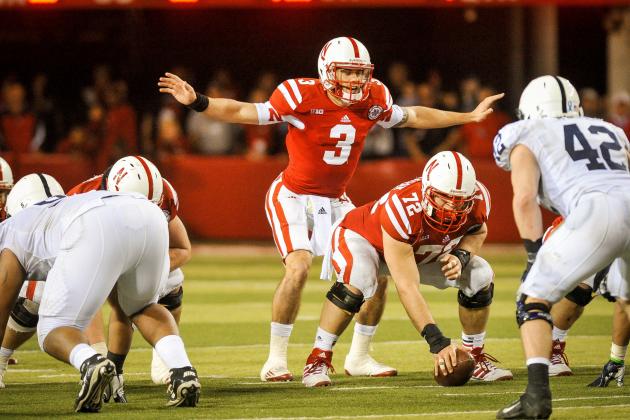 Eric Francis/Getty Images

Perhaps the most valued aspect of the Husker offense under Tom Osborne was its seemingly simple blueprint. Fact or fiction, Nebraska fans love to recount stories of Big Red offensive lines telling their opponents what play they were running only to steamroll them all the same.
Although Nebraska enjoyed multiple star running backs during the Osborne era, rarely did they need them. Osborne's offensive lines dominated their opponents and allowed the backs to run through almost any defense.
It is certainly nice to have talented players like Taylor Martinez, Braylon Heard and Ameer Abdullah. Yet even with this wealth of quality at the "skill positions", Pelini must remember that offensive success always begins with the big guys up front.