Best Moments from Pride 11-20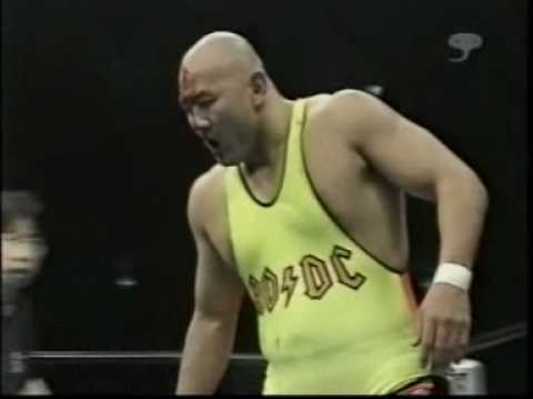 tapology.com
I didn't even know it was possible until I watched it, but Alexander Otsuka used a double armbar to submit Mike Bourke.
Sit and ponder that for a second. Otsuka trapped both Bourke's arms in the submission.
Not bad for a guy who is widely considered a can in the sport.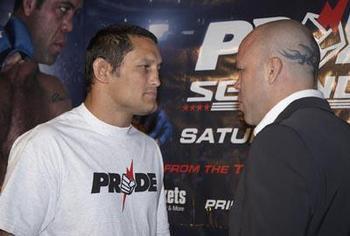 Before Dan Henderson utilized a jaw-rattling knockout to beat Wanderlei Silva in their second meeting toward the end of Pride, he met Silva at Pride 12 in an intriguing matchup.
In a fun fight, Silva took a unanimous decision over Henderson to continue his rise to the top of the rankings in the MMA world.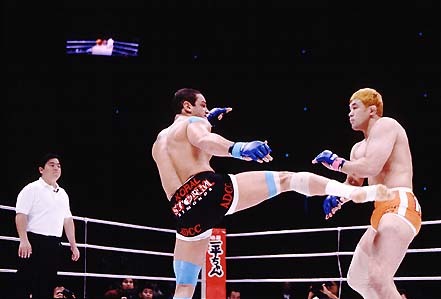 en.susumug.com
"The Gracie Hunter" was on the prowl again at Pride 12, when Kazushi Sakuraba took on Ryan Gracie. Ryan was the bad boy of the Gracie clan, but many figured Sakuraba would not have a tough time with him.
Gracie put on a commendable performance, but in the end Sakuraba won a decision. This continued his dominance over the famous Brazilian family.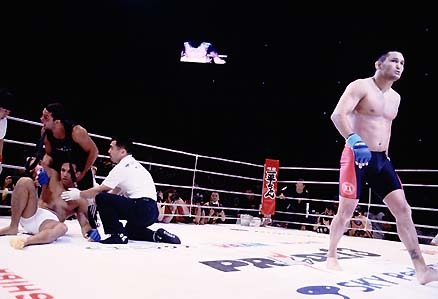 en.susumug.com
Dan Henderson decided that he didn't want to spend much time in the ring at Pride 13 when he took on Renzo Gracie. What followed was a quick knockout that could show early signs of the beloved "H-Bomb."
In under two minutes, Henderson popped Renzo with a huge punch that had him out cold. It showed how good Henderson could be.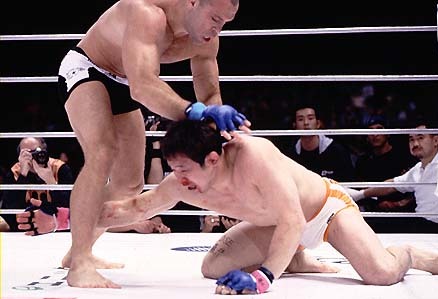 en.susumug.com
Kazushi Sakuraba is a warrior; nobody can dispute that. His battles against Wanderlei Silva showed that the Japanese legend had some cojones.
Unfortunately, he couldn't get the job done and was on the receiving end of some horrific knockouts by Silva. At Pride 13, Sakuraba ate Silva's trademark knees and soccer kicks, losing a quick knockout against the Brazilian star.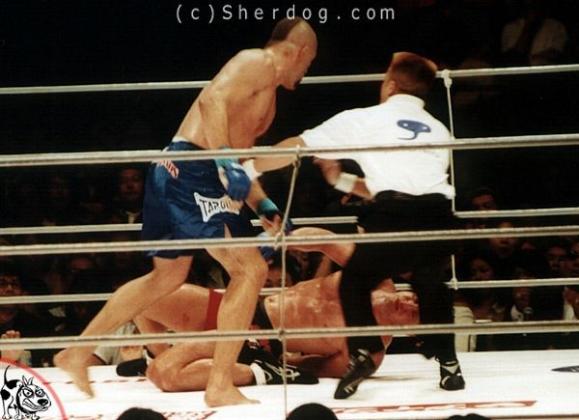 sherdog.com
Pride 14 marked Chuck Liddell's Pride debut when he took on scrappy veteran Guy Mezger. This was toward the beginning of Liddell's rise to the top of MMA rankings.
Early on in the second round, Liddell plowed Mezger's face with a huge bomb of a punch. Mezger was out cold and "The Iceman" reigned supreme.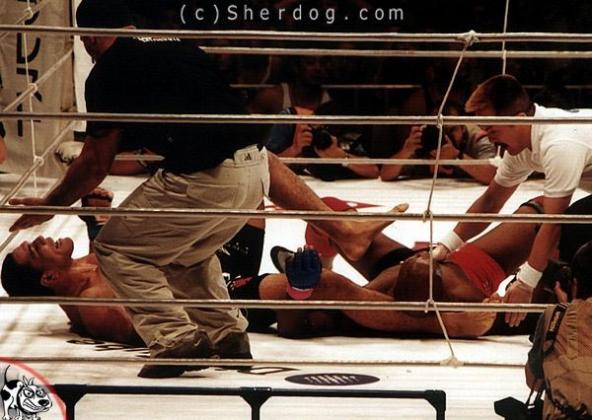 sherdog.com
Antonio Rodrigo Nogueira is one of the first names people think of when Pride is brought up. That is because the Brazilian ran rampart in the company, submitting guys left and right.
At Pride 15, Nogueira took on Gary Goodridge in an intriguing heavyweight bout. Nogueira didn't need to work long, as he would earn a tap-out from a triangle choke.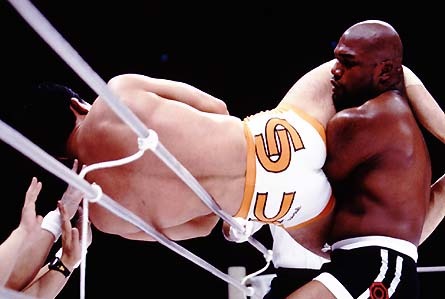 en.susumug.com
Little-known fighter Quinton Jackson made his debut at Pride 15 when he took on Kazushi Sakuraba. The fight lasted just more than five minutes, but it showed trademark moves by Jackson that we would come to know and love.
The entire match, Jackson would pick up and slam Sakuraba, attempting to put him through the canvas. He would eventually tire from doing this repeatedly and succumb to a rear-naked choke.
He lost, but it was a fight that got Jackson on the map.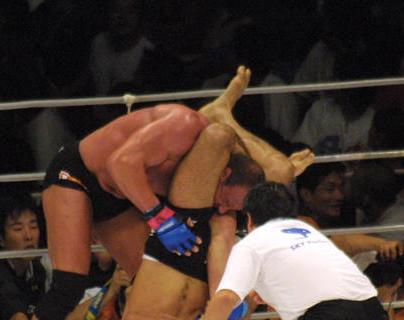 tumblr.com
After Nogueira tapped out Gary Goodridge in his last Pride fight, he followed that up with a submission victory over ultra-tough Mark Coleman.
From his back, Nogueira locked in a triangle armbar that looked absolutely nasty. Coleman would tap and Nogueira would continue his rise up the heavyweight rankings.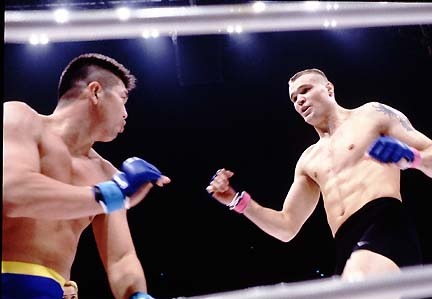 en.susumug.com
Semmy Schilt is an accomplished kick-boxer and a solid mixed martial artist. He showed his kickboxing skills at Pride 17 when he defeated Masaaki Satake.
Many people point to Anderson Silva's front kick as revolutionary, but Schilt did it first at Pride 17. He nailed Satake with a beautiful front kick that put his opponent in la-la land.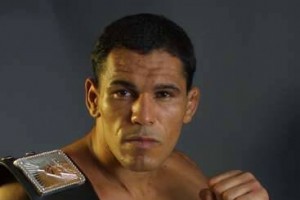 thegarv.com
Pride 17 crowned two champions for the organization.
Wanderlei Silva beat Kazushi Sakuraba to win the Pride Middleweight Champion via doctor stoppage. The fight was called, as Silva slammed Sakuraba on the mat and broke the Japanese star's collarbone.
Antonio Rodrigo Nogueira won the heavyweight title after taking a unanimous decision win over Heath Herring. This continued to establish Nogueira as a legend.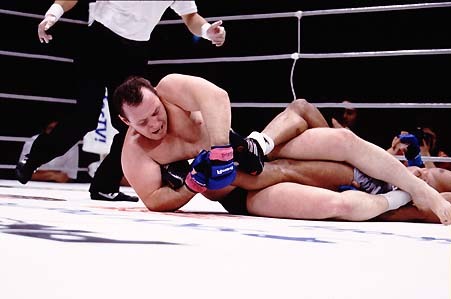 angelfire.com
Igor Vovchanchyn was another one of the great Pride legends who competed in the company. He is often overlooked, but he had an amazing career.
At Pride 18, he submitted Valentijn Overeem with a nasty heel hook. It was a submission that had many people cringing.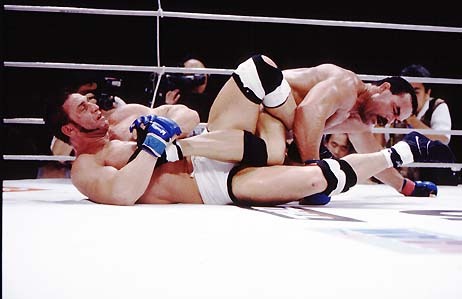 pushpage.me
In one of my favorite fights of all time, Don Frye and Ken Shamrock put on a legendary bout at Pride 19.
The two had an out-of-the-ring feud that came full circle here. Neither man would quit, even though they were taking severe punishment.
Shamrock locked in some horrid-looking leg locks that would affect Frye to this day. Because he didn't tap, his knees and ankles were screwed up as a result.
Frye took a close split decision, but the fans were the winners here. These men put their bodies on the line for the fans enjoyment.
ko.susumug.com
Quinton Jackson was known for his vicious slams in Pride, and at Pride 20, he showed off one of those devastating slams against Masaaki Satake.
Jackson slammed Satake to the mat hard, which would earn him a TKO victory. It is a reason Jackson was so popular among fans during his Pride days.