Sting and Vince McMahon in WWE HOF, Repeat Matches at WrestleMania and More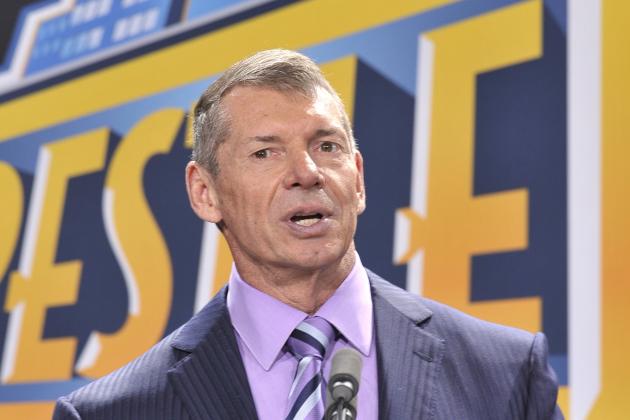 Michael N. Todaro/Getty Images

Every week I will open up the Twitter mailbag.
Send me your questions or thoughts that you would like me to comment on throughout the week, and I will do my best to get to them on one of my upcoming Bleacher Report mailbag installments.
Simply tweet me @JustinLaBar and put "#BR" at the end of the question so that I know you would like it answered in this weekly feature!
Here we go!
Begin Slideshow

»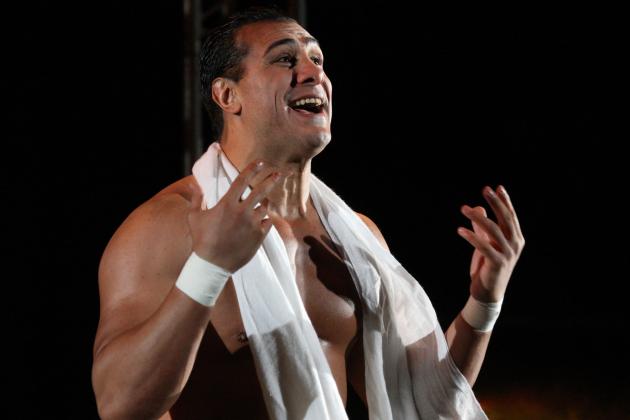 Gallo Images/Getty Images

@bulla4040
@JustinLaBar Better/more believable Face turn so far. Miz or del Rio #br
I would say Alberto Del Rio.

This is unexpected to me. On paper you would think The Miz would have more success. His material is catered more to the audience to be funny and cool in a positive manner. Del Rio carries character qualities that are natural to hate.

However, The Miz's face run so far can be summed up with one word: awkward.
Nothing has felt natural or easy. It feels forced, poorly timed or just contrived. Whether Ric Flair comes off as trying too hard or The Miz says something that just doesn't sound as cool as I thought it would―it's been pretty bad.

I have hope for the future that he turns it around.

Del Rio's key might be his personal ring announcer. Ricardo Rodriguez is very good at what he does. Heel or face role, Rodriguez has been a great complement to Del Rio. This, along with a surprising World title win over a big-name heel in Big Show, has pushed Del Rio ahead of The Miz in the race for successful face turn.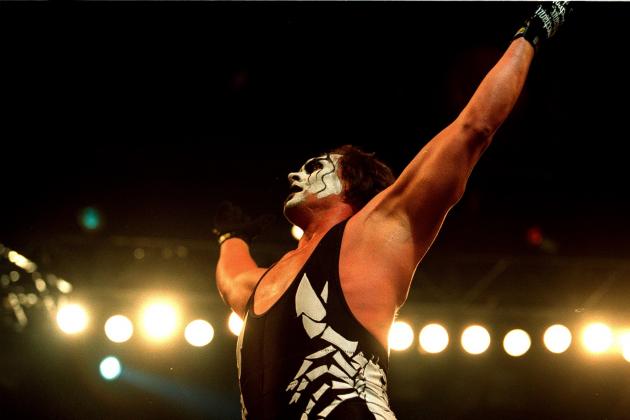 Scott Barbour/Getty Images

@jamiecaldwell13
@JustinLaBar Which WCW star should be in the WWE Hall of Fame #br
I don't think there is any debate in my mind that Sting is the most worthy. He's never wrestled a day in his life for WWE. I don't mind that. Abdullah The Butcher never had either but he's in the WWE Hall of Fame.
I kinda like that WWE has brought in people who haven't worked for them but still made impact on the wrestling world.
Other names besides Sting is someone such as Lex Luger. Luger had great runs in WCW and WWE. I won't be shocked, though, if it takes a while for Luger to get inducted; I feel there are still many in the business who can't help but think of Luger's name when talking about the tragic death of Miss Elizabeth, since the two have been documented as being heavy in drug use together leading up to her young death.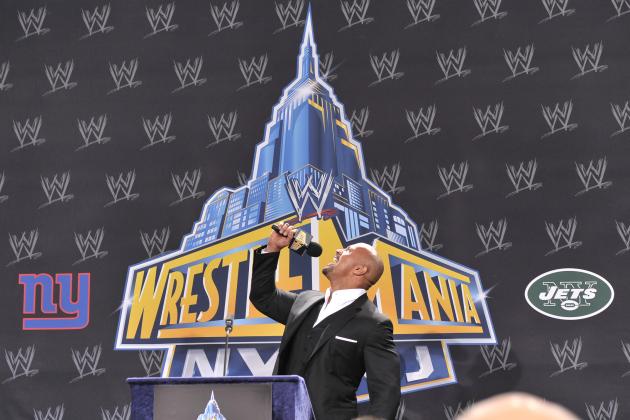 Michael N. Todaro/Getty Images

@moody2j
@JustinLaBar How is there more money in rematches at Mania vs punk/taker, rock/Brock, etc? Not excited for rd 2 mania, yet. #br
Well, let's remember that you're basing this question off of rumors as the official matches haven't been made yet.

The answer is: because of who the names are.
This is about advertisement and notoriety in big-money markets to casual fans. Everything comes down to getting the casual fan. The hardcore fans have made up their minds if they will watch or attend way before the card gets announced.

The Rock versus John Cena is a rumored match many expect to see at WrestleMania. They are the two biggest names WWE has to offer. WrestleMania is in the top market of New York City. That match will gain far more attention than any other match pairing.

In addition to media appeal, repeat matches also can mean more money because it's about what status the talents are at now. It doesn't matter if CM Punk fought The Undertaker in main events of pay-per-views in the fall of 2009. What matters is that now in spring of 2013, the status of both men and the billing of it being at WrestleMania is at an all-time high in terms of significance.

CM Punk's stock has gone way up since then and The Undertaker's legendary status grows with every WrestleMania. As a hardcore fan, I don't want to see a bunch of match pairings we have seen before.
But, I understand why we could.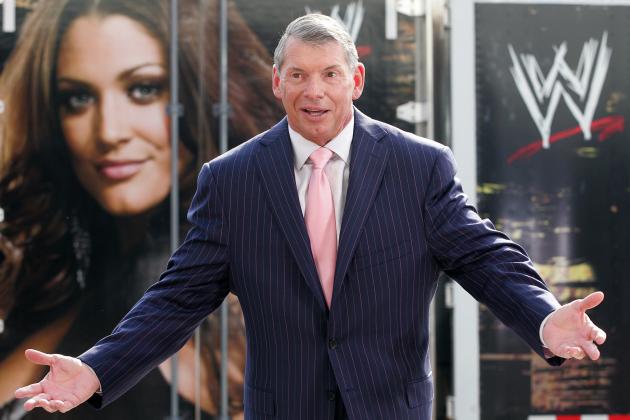 Mark A. Wallenfang/Getty Images

@Catch_Lutte
@JustinLaBar Vince McMahon can be inducted into the WWE HOF despite his position as president? #BR
Vince can certainly be inducted. The rumor I've always heard is he refused to be inducted; which means if he holds true, and why wouldn't he, because he makes the final decisions, then he won't be inducted until after he passes away.

Supposedly, Vince McMahon tries to remain out of the spotlight for the ceremony.
This is why he remains backstage helping coordinate the show and has a rule—which guys like Shawn Michaels have alluded to—that wrestlers aren't suppose to mention his name during their speeches.

There is no greater name who is worthy to be in the WWE Hall of Fame than Vince McMahon. There is no acceptance speech that is more intriguing to think about than Vince McMahon's.