Chicago Blackhawks: 4 Reasons Duncan Keith Will Rebound in the 2013 Season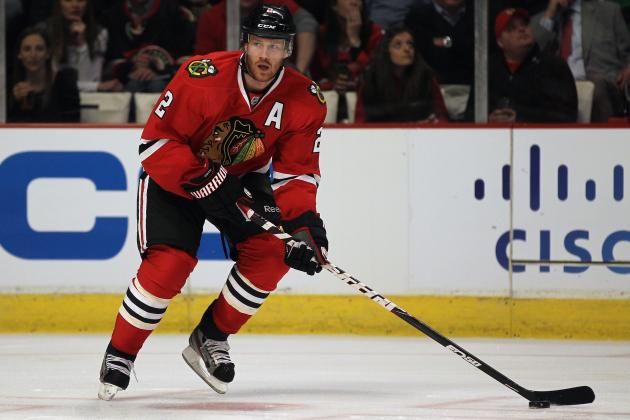 Jonathan Daniel/Getty Images

Duncan Keith will be looking to regain his offensive and defensive prowess after a lackluster past few seasons.
That's not to say that Keith is a bad defenseman, but he has yet to play to his ability—an ability that was fully recognized during the Blackhawks' Stanley Cup winning season.
After winning the Stanley Cup in 2010 and signing a $72 million, 13-year contract, Keith's play started to fall to the wayside.
Opponents were able to glide by Keith with little to no trouble and crash the crease. More notably, Keith would get stuck in his own defensive zone, failing to clear the puck at crucial moments.
Considering that the Blackhawks are a puck-possession team, their inability to clear the puck is disastrous.
Keith is a better player than what fans have seen the last couple of years. He won the Norris Trophy in 2010 and is still considered to be an elite defenseman in the NHL.
These are the four reasons why Duncan Keith will rebound in the 2013 season.
Begin Slideshow

»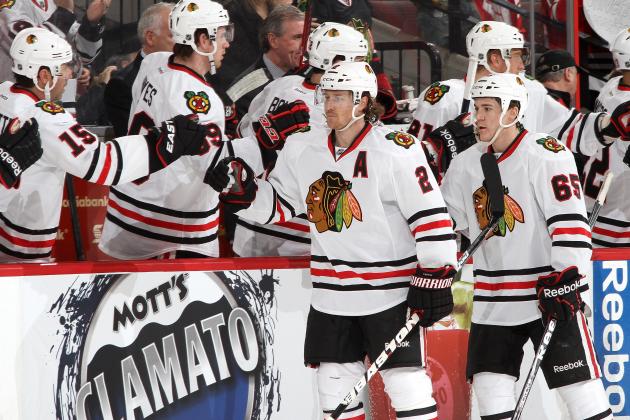 Jana Chytilova/Freestyle Photo/Getty Images

The Blackhawks will look to make the most of this shortened 48-game season.
With a young core, the Blackhawks will have an advantage against some of the older NHL teams. This will bode well for Keith, who will likely lead the team in ice time.
It will benefit Keith to take advantage of other teams as the season drags on—especially being able to outplay them when tired.
Keith has proven time and time again that he is in great physical shape, and able to endure the rigors of a hockey season better than most NHL players.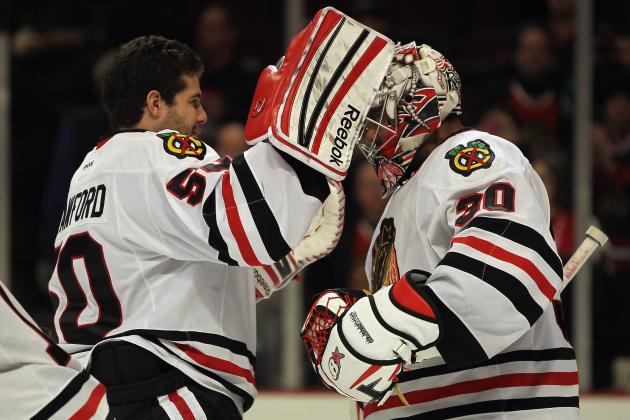 Jonathan Daniel/Getty Images

Duncan Keith will stand to benefit from improved play by Corey Crawford and Ray Emery.
If Crawford can shake off a sophomore slump and Emery can stay consistent, Keith may be able to regain his confidence inside the defensive zone.
It's no coincidence that Keith's numbers and defensive play went down when the Blackhawks brought in new goaltenders. It also doesn't help that Crawford let in a weak goal or two during his tenure with the Blackhawks.
With a stronger backstop in net, Keith will be able to focus on clearing the puck out of his defensive zone. That will translate into stronger plays coming up the ice and even more production from the forwards.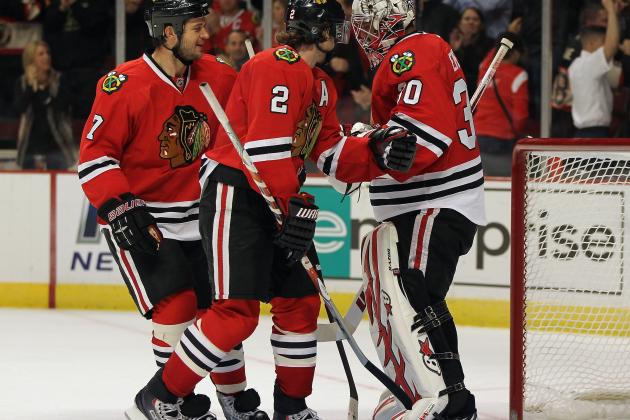 Jonathan Daniel/Getty Images

The Blackhawks have been a team on the move ever since their Stanley Cup championship.
Losing nine players after winning it all back in 2010, the Blackhawks were left with little time to fill all the voids. The result led to the 'Hawks being eliminated in the first round of the playoffs against the Vancouver Canucks.
The same situation occurred heading into last season; the 'Hawks saw a big turnover in players by general manager Stan Bowman. Again, they were eliminated early, and Bowman was left scratching his head.
Coming into this shortened 2013 season, the Blackhawks have retained nearly all of the same guys from last season.
That's a huge relief for Duncan Keith and his defensive partner Brent Seabrook.
Chemistry will be left intact from last season, which means that players will understand their defensive assignments better. Understanding where to be on the ice and how to react when a teammate acts will help the team tighten up defensively.
If Keith is able to expect certain players to do certain things, it may help his defensive awareness on the ice.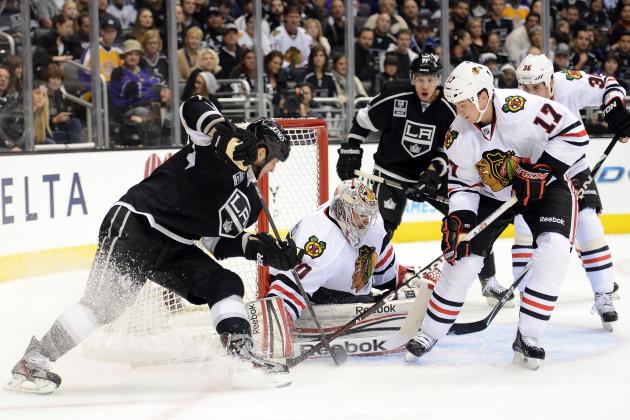 Harry How/Getty Images

General manager Stan Bowman was able to sign two defensemen over the offseason.
Sheldon Brookbank and Michal Rozsival were signed in order to give depth to the Blackhawks' defensive core. This depth will be used by Coach Quenneville to give Duncan Keith some extra time to rest each game.
That translates into a little extra time to gear up and relax while being able to come back onto the ice fully rested.
This will be huge for Keith, who usually leads the Blackhawks in ice time every game.
The last two seasons saw Keith put up monster numbers in time on the ice, but not so much in points. As tired as Keith might have been, he was able to grind it out. His play was adequate, though far from what fans expect on a nightly basis.
This season could see improved play due to more rest and time on the bench.
Follow James Maahs on Twitter for all the latest on the NHL and Chicago Blackhawks: