Vitor Belfort vs Michael Bisping: 5 Fights for Belfort to Take Next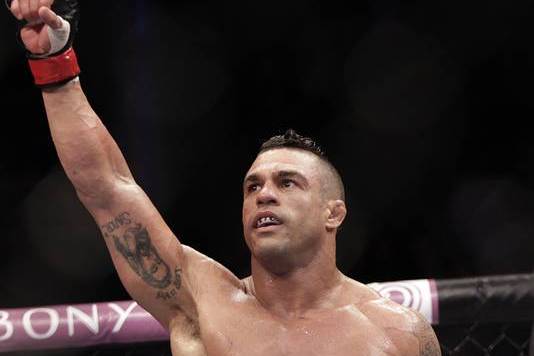 Photo courtesy of USA Today
After defeating Michael Bisping in the main event of UFC on FX 7, Vitor Belfort took to the microphone to call for a rematch with Jon Jones, the 205-pound champion who dealt Belfort a beating at UFC 152.

Is this is a sign that Vitor has his eyes on another weight adjustment? Will he continue his campaign at 185 pounds, or is it back to light heavyweight for "The Phenom"?

For the time being, we'll consider Vitor a middleweight. He throttled Bisping at 185 pounds, and I don't expect to see an immediate move back to 205, considering the fact he's highly unlikely to get another crack at Jones in the near future.

That leaves a handful of interesting opponents for Belfort. However, one you won't see make this list is Anderson Silva.

I'm certain the world would love to watch another fight between these two, as the first encounter, at UFC 126, proved to be an exciting affair—for the three-and-a-half minutes it lasted.

Anderson tagged Belfort with a flush front kick to the chin and the fight was a wrap. It wasn't exactly a competitive affair, and Vitor hasn't done enough in recent memory to warrant another shot just yet.
So, scratch that idea right now.
Begin Slideshow

»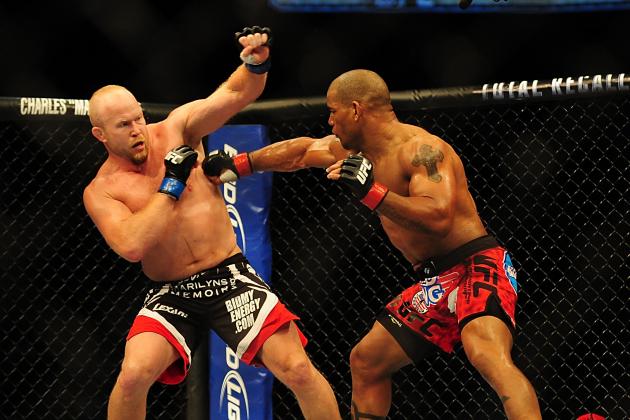 Anne-Marie Sorvin-USA TODAY Sports

Belfort and Lombard are likely the two most explosive men in the middleweight division not named Anderson Silva. Both are profoundly fast, both possess huge one-punch knockout power, and both have proven quite capable of taking what they give. (Lombard has never been knocked out, while Belfort has only been stopped via strikes once.)

This is an extremely marketable fight between two chiseled powerhouses who put on stellar showings.

There's no way this one ends with both men fully conscious. One peek at either man's highlight reel will tell you that. These two are violent, and violence sells!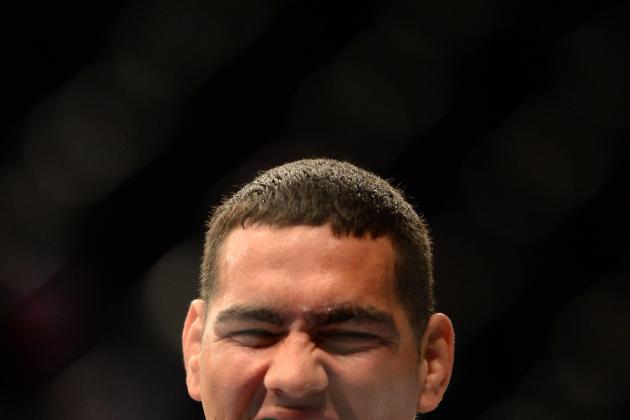 Kyle Terada-USA TODAY Sports

Chris is the "Great White Hype" at this point. A massive chunk of the MMA community has tabbed Weidman as the man to dethrone Anderson Silva. And this praise comes on the heels of a win over Mark Munoz.

Chris is extremely talented, and in my opinion, will likely hold UFC gold in the future. He's got the right combination of stellar wrestling, creative striking and sound submission savvy.

The problem is he hasn't really faced the caliber of competition that warrants title talk. W's over Mark Munoz and Demian Maia (who now competes at welterweight) just don't quite cut it. Chris has to take out a few elite competitors before we really begin thinking about a Silva/Weidman showdown.

Belfort is the perfect measuring stick. If Chris can survive Belfort's onslaughts, and deliver his potent offense en route to a victory, we've got a new, legit top contender.

If Belfort wins, it's time to start considering the fact that he may be the second best middleweight in the UFC.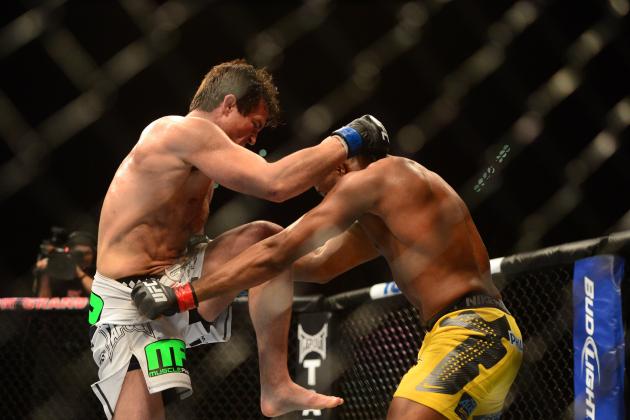 Mark J. Rebilas-USA TODAY Sports

Following his victory over Bisping, Vitor Belfort chucked a few verbal jabs at Chael Sonnen, who promptly responded during the UFC on FX 7 post-fight show.
Let me be real clear and speak direct with you, Vitor: you've been telling the world that you'd like to meet Jesus. I'd be glad to arrange that travel. But, first, I'm going to get rid of Jon Jones. But, you are next. Let me be clear: Vitor, I accept. Don't make any mistake about that. You have called me out twice now, once after I signed a contract to fight Anderson Silva and once when you know I was busy with Jon Jones. I accept.


It sounds as if we've got another nice Brazilian rivalry for Chael to chew on after business with Jones has concluded.

Given the stylistic differences between these two, expect a thrilling war.

Sonnen versus Belfort may not be Vitor's next fight, but I'm guessing it happens, and I'm guessing it's glorious.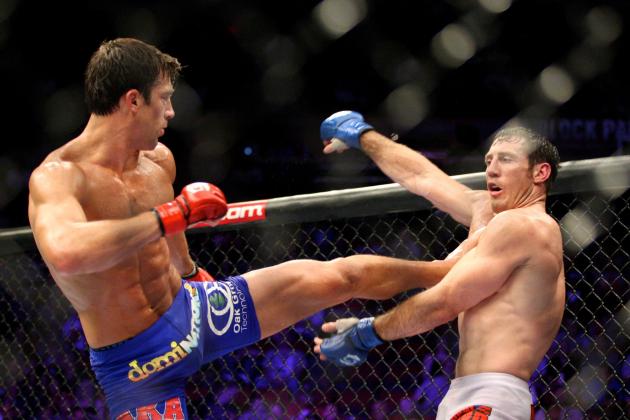 Scott Olmos-USA TODAY Sports

Strikeforce's middleweight kingpin Luke Rockhold is UFC-bound, and that means a whole new ripple of competition within the once-considered "thin" waterways of 185 pounds.

Luke's an excellent striker with a sound grappling game to back up the work of his fists. Still young in the sport, Rockhold has already eclipsed the talent of many, and he may still be a solid four to five years distanced from his physical prime.

Rockhold isn't afraid to exchange with anyone, not even Vitor Belfort. And let me tell you, the idea of seeing Vitor toe the line with Rockhold has me salivating.

This is a barn-burner waiting to happen.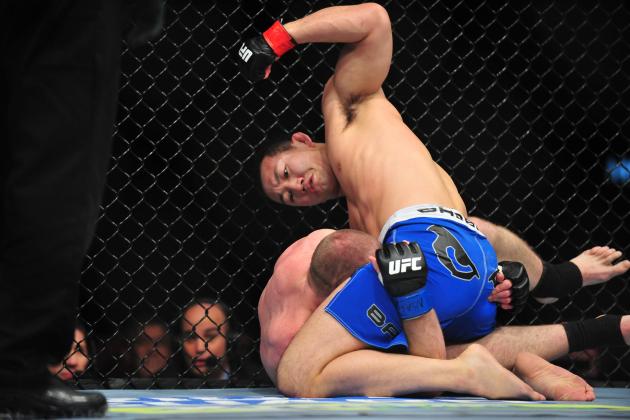 Gary A. Vasquez-USA TODAY Sports

Belfort's history with wrestlers isn't all too pretty. Dan Henderson, Jon Jones, Randy Couture and Tito Ortiz all used their wrestling strengths to their advantage when battling Belfort, and all of them emerged with clear (sans the Ortiz bout, which was rather closely contested) victories.

If there's one thing Yushin Okami does well, it's wrestle.

Having noted that, the Japanese star is also susceptible to the big punch. Anderson Silva mauled the man, Tim Boetsch pulled the rally of the decade out of his pocket to completely starch "Thunder" and Amar Suloev took a violent Sunday stroll through the frame of Okami early in his career.

This is a tough fight for Belfort, but if he can overcome Okami, who has arguably the second best wrestling in the division (behind Chael), he makes a solid case for a valid No. 2 ranking.

Belfort's only serious problem, you ask? Vitor can ill afford to be anything other than flawless, or he'll find himself pushed up against the cage before taking a trip to the canvas, where he'll likely remain for the majority of the fight.


Follow me on Twitter.